Inspiration for Art and creativity can be found all around you. Many artists and illustrators of children's books are inspired by elements and items in the world such as animals. nature, and their creative imagination.  *post contains affiliate links.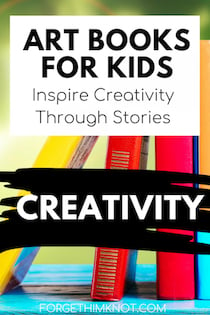 Art books to inspire creativity
Kid's books can inspire us to see the world through their eyes, but their artistic styles can inspire you to create art. We love using children's books as art books for kids because the art tells the story in the books with more than words. 
Of course you can use "art books" that are geared to tell you how to draw or paint, but the art in children's books demonstrate how art supplies and creativity can be used. 
Art Books to Illustrate the Elements of Art
Story books can inspire creativity and art for kids of all ages. Seeing another artist's illustrations can help kids visualize a style or medium.  The elements of Art can be found in all sorts of children's books because Art uses these elements to tell a story.  Visit our Art Supplies Gift Guide for ideas to put these books and more together with mediums you love. 
Art books for the perfectionists
Being a perfectionist is not a bad thing. But when it comes to releasing your creativity, it can cause creative blocks.  Mistakes can be made into something else even more beautiful. The Bible is filled with people who made mistakes, but God used their struggles to create a more beautiful story. Bible Art lessons are a great way to remind the perfectionist that oops can be wonderful. 
Take a peek inside our Membership
We would love to tell you more about becoming a ReMEMBERer.
Access our online Bible studies and resources anytime and anywhere. 
Our desire is sharing God's Word and love through creative resources for all learning styles. 
Crayons ( Bible Art Lesson ideas) are one of the first art mediums we are introduced to as children. They are still a favorite with many adults too!
Bible Verse Coloring Books and Dot Markers Books
Pencils (Bible Art Lesson ideas) give us the ability to write our thoughts, draw and erase mistakes.  These Art books about pencils tell stories to inspire a child to use their pencil and be creative. 
Most kids love markers because they are fluid and dispense vibrant colors. These art books of markers will inspire kids in their creativity. 
Paint can be messy, but oh so fun! These Art books about paint tell stories of color and remind us that we are God's masterpiece. 
Art books about clay and sculpting
Clay is a great medium to remind us that we care formed in the image of God. A sculpture removes the clay not needed in the final product to reveal a new creation. Sculpting is a wonderful Bible Art moment to remind a child they are fearfully and wonderfully made by the Master Potter, God. 
Art books about color and pastels
Looking for more Art ideas for kids? Head over to our Art supplies gift guide for creative ideas and the supplies we like to use with kids. Who are we kidding, you will like to use them for yourself!
Have you found an artist  book or illustrator that inspires you? We'd love to tell you more about your God given creativity in our Bible Art lessons and how to find your creativity.
Bible verse coloring pages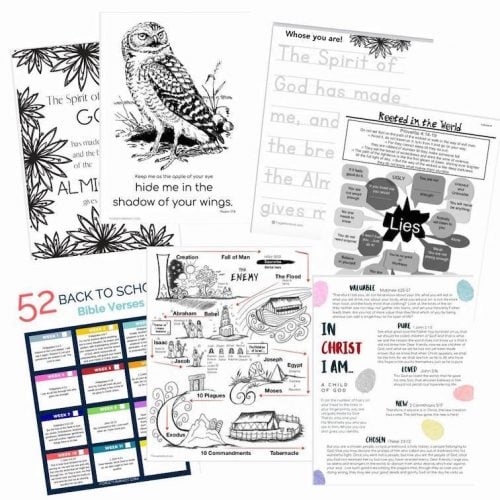 Visit our Freebie Library for Bible verse coloring page, worksheets and printables to help you forget not the Lord!
 A password email will arrive soon!