Bible Studies & Homeschool
As Homeschool moms, teaching our kids God's Word is our job as parents.
Teaching them to love God, love themselves, and to love others...
is our greatest responsibility!

Love the LORD your God with all your heart and with all your soul and with all your strength. These commandments that I give you today are to be on your hearts. Impress them on your children.Talk about them when you sit at home and when you walk along the road, when you lie down and when you get up. 
Deuteronomy 6:5-7
Take a peek inside our Membership
We would love to tell you more about becoming a ReMEMBERer.
Access our online Bible studies and resources anytime and anywhere. 
Our desire is sharing God's Word and love through creative resources for all learning styles. 
Visit our Freebie Library
Homeschool allowed us to be creative in our lessons and Bible studies and to teach each child to their learning styles.
Finding ways to provide each child information in their strengths, challenge them in their weaknesses and nurture their hearts in the Lord was our focus! 
We want to help you in your journey too!
We would like to send you 10 Reminders for when you feel less than God's fully equipped Homeschool Mom along with other Bible verse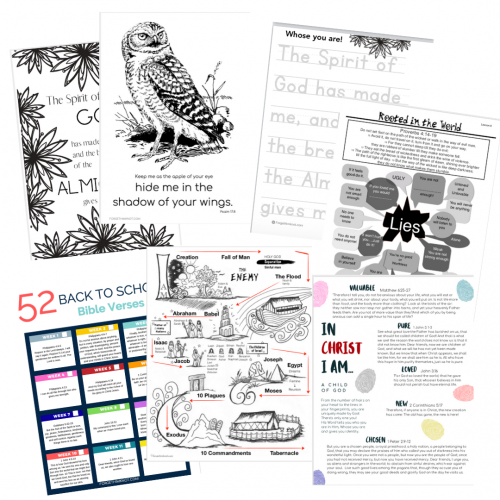 Visit our Freebie Library for Bible verse coloring page, worksheets and printables to help you forget not the Lord!
 A password email will arrive soon!
Looking for tips and ideas for your Christian homeschool? Over the years we learned first hand that our children were each fearfully and wonderfully made by God with varying personalities, abilities and learning styles. This made our homeschool journey interesting and kept us on our homeschool mom toes!
We share what we learned and how you can homeschool your children to always remember the Lord in all they do.