Color is probably the most exciting element of Art for many people, especially kids!
Who wants to only have a world of black and white?
God could have created the earth and all that is in it only in black and white, but He didn't. He gave us light and all the colors you can see. 
Be inspired to see more of God's world and the color He has given us. 
We love using art books as inspiration to see how other artist see color. Art books can inspire kids in the Elements of art.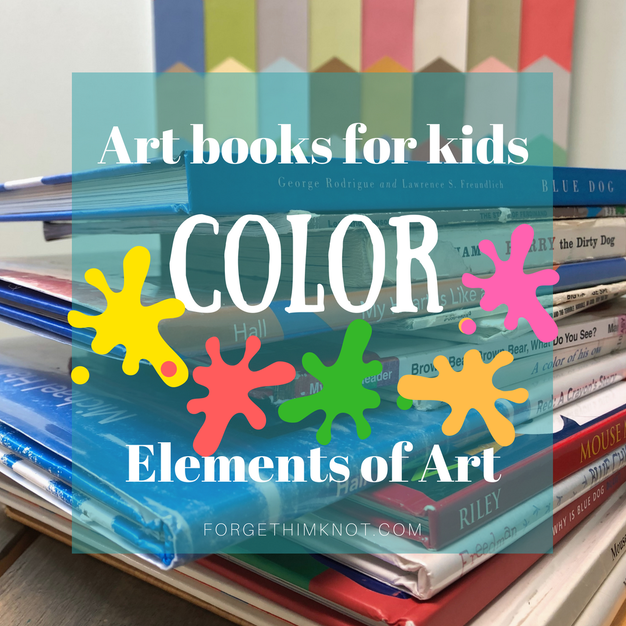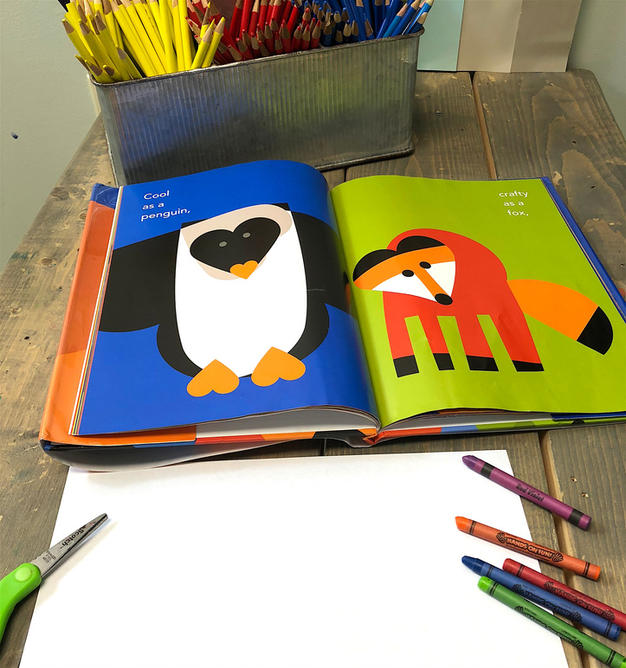 One of the most exhilarating and intimidating things an artist can encounter is a blank sheet of paper or a blank white canvas.
The questions, "What do I draw? or What do I paint?" can trigger all sorts of stress in a person. Kids included. 
Books are a great way to be inspired. Creativity flows easily when it is fed.
Books feed!
We picked some of our favorite books full of color. Some of the books explain color for the early learners, but don't be fooled… they offer great information of color in new ways for all ages.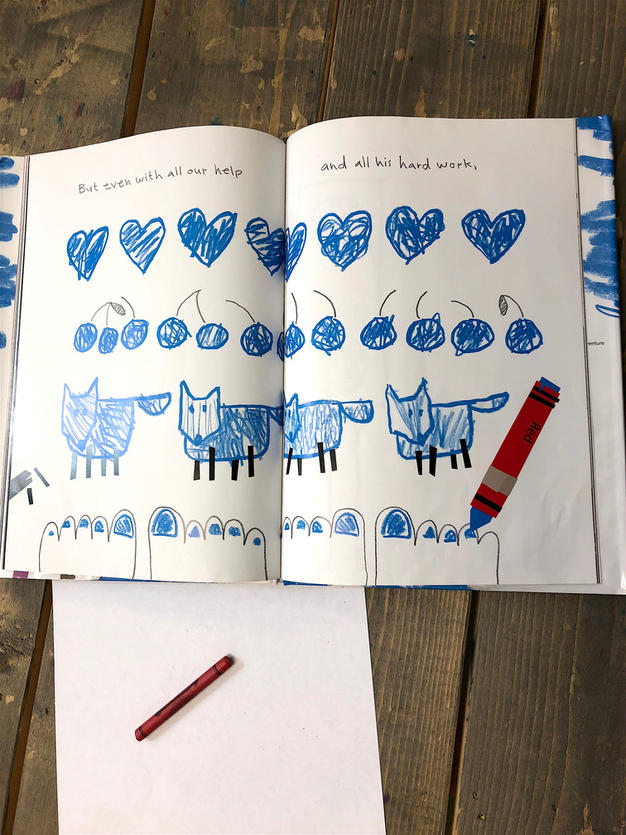 Look at crayons through the eyes of a child.. or maybe even your own memories from childhood.
What color was your favorite and what color is your favorite now? 
One of our favorite sources for color inspiration is at the hardware store. That section where paint is mixed has paint chips and color galore!
One day we'd love to name paint. That's got to be a fun job!
You can see art and designs made from paint chips on Pinterest.  
Grab your favorite color paint chips and see what colors inspire you!
We've linked our favorite books to Amazon so that you can read the publishers descriptions and customer reviews. These are affiliate links which means we receive a small commission for the purchase from Amazon, but we recommend them because they inspire us! 
Children's books are the best source of creativity from a new perspective.
Be inspired by the illustrations, the story, characters, or even the paper and how the book is put together. 
Colors are what we see when light is absorbed or reflected.
The color wheel is how we lay out colors and organize them.
Primary colors are red, blue and yellow and all other colors come from a mixture of these in more amounts and combinations than we can count. 
Seriously, there are currently over 600 shades of white!
Complementary colors are the colors across from each other on a color wheel. 
Cool and warm colors divide the wheel in half and give us temperature of color!
Color makes us feel and affects us in so many ways.
A bright yellow nursery can keep a baby up all night. Red makes us hungry and blue keeps us calm. 
Be inspired by the artist of these favorite books for art.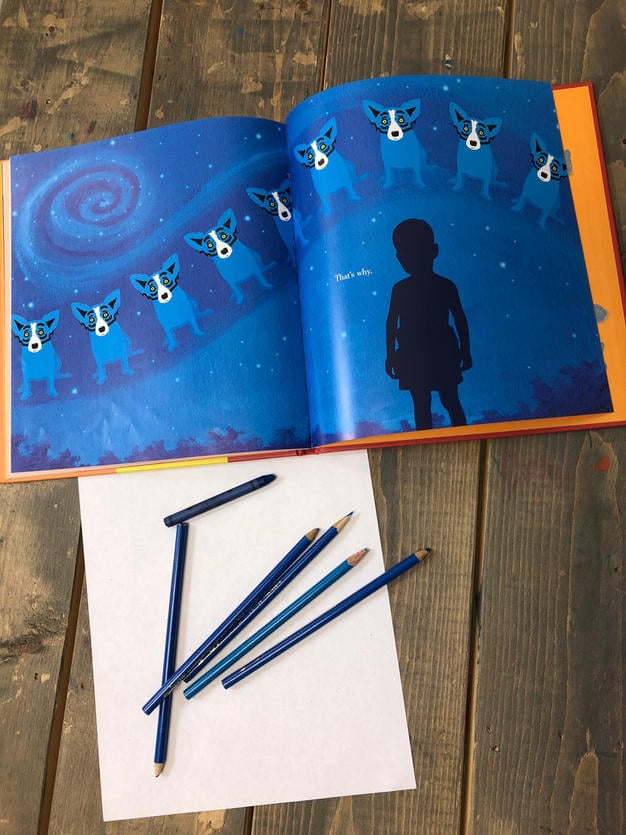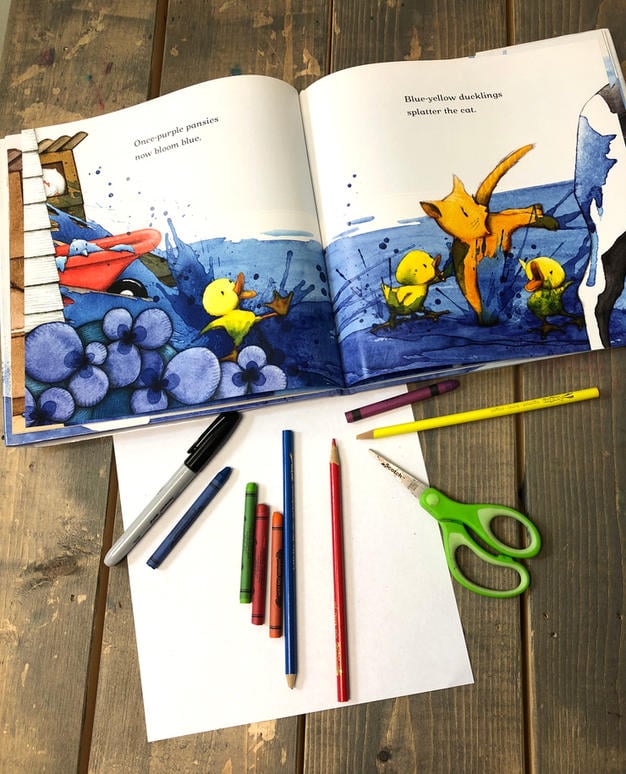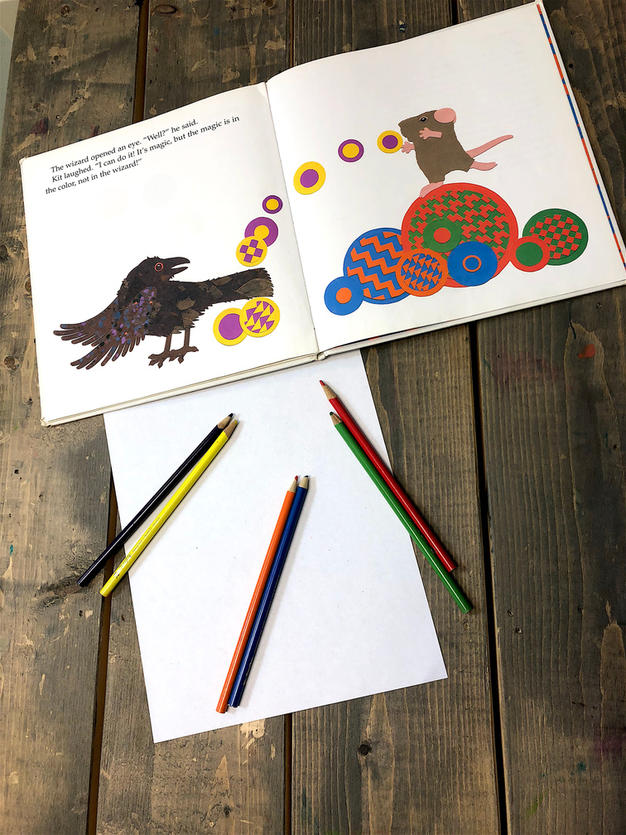 Some of these books we recommend in our Heart of You and Young at HeART online Art courses you can find on our Art & Creativity page!
Let us know what creative books you enjoy too!
What are your favorite children's books that inspire you with color?   Find more posts on the Elements of Art-
Find more Elements of Art-
Shapes
 forget Him knot!