The Elements of Art begin with lines and then shapes. When a line bends….a shape begins.
A line bending into a shape can be straight, curvy, wavy, jagged, or the shape of spilled milk on the table that connects to form a shape! Shapes are one of the elements of art and can be organic, geometric and irregular!
You can find shapes just about everywhere you look, but art books for kids and children's books are some of our favorite ways to be inspired. We've spent many hours reading books with kids.
When you sit down with a child to read a book, you will enter a completely different world through their eyes, even in stories you may know by heart.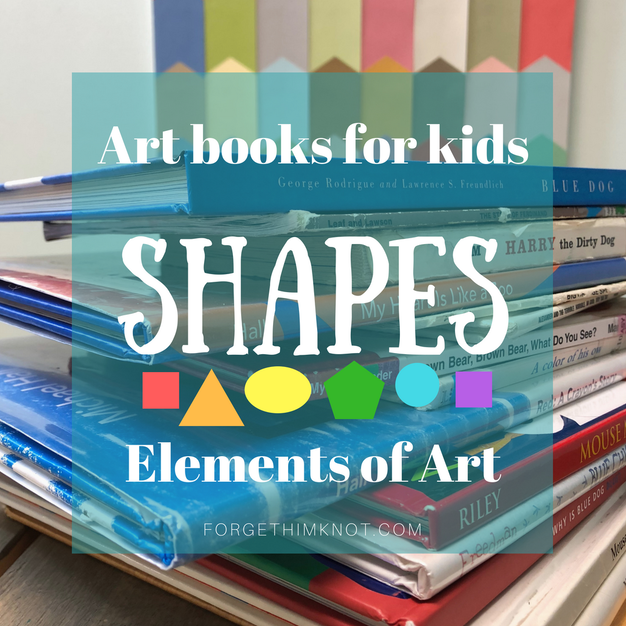 Shapes can be found in children's books where the creativity is endless.
We pulled our favorite children's books that we love to use when studying shapes.
Some of the books we enjoy for the story about shapes and others we like for the illustrations… or maybe even both! 
What can you create with a pile of paper shapes or by drawing shapes?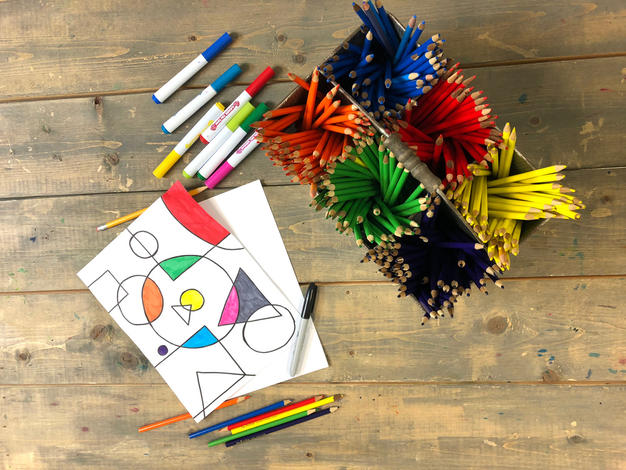 In the book, My Heart is Like a Zoo, the artist creates animals by layering multiple shapes. It's a precious book using a heart as a central focus in each animal.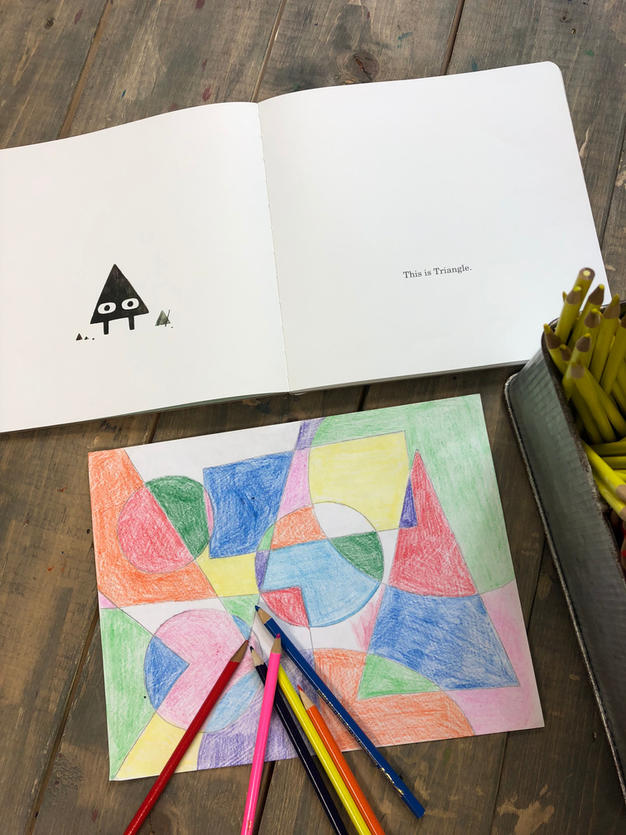 Triangle is a strange little story that at times is annoying, but when we look at it as two friends and the competition between them, you can see how they relate with one another and their surroundings. 
We linked the books to Amazon so that you can read the publisher's descriptions and customer reviews. *affiliate links.
When a Line Bends a Shape Begins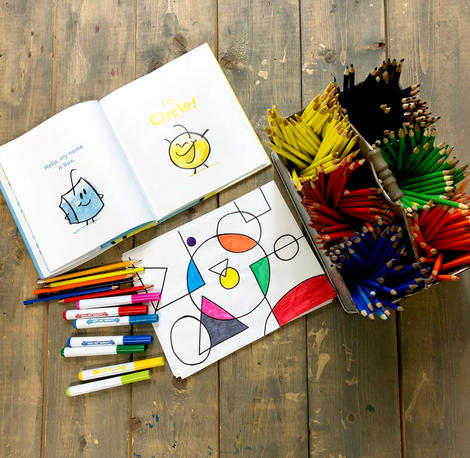 Some of these books we recommend in our Heart of You and Young at HeART online Art courses you can find on our Art & Creativity page!
Find more Elements of Art-
Shapes
  forget Him knot