Forms are the element of Art that give us a 3-D perspective. Instead of a flat image, forms give us multiple sides of a shape at once. Forms can also display light to show the depth, width, height or roundness of an object. 
Kid's art books or even children's books can inspire creativity and an understanding of the Elements of Art's forms. 
 In the children's book A Box Story, a simple square is turned into a box that transforms into multiple items through the story.  
We've linked our favorite children's books that demonstrate forms through illustrations, stories or both to Amazon. You can read the publisher's descriptions and customer reviews to find books that catch your interest!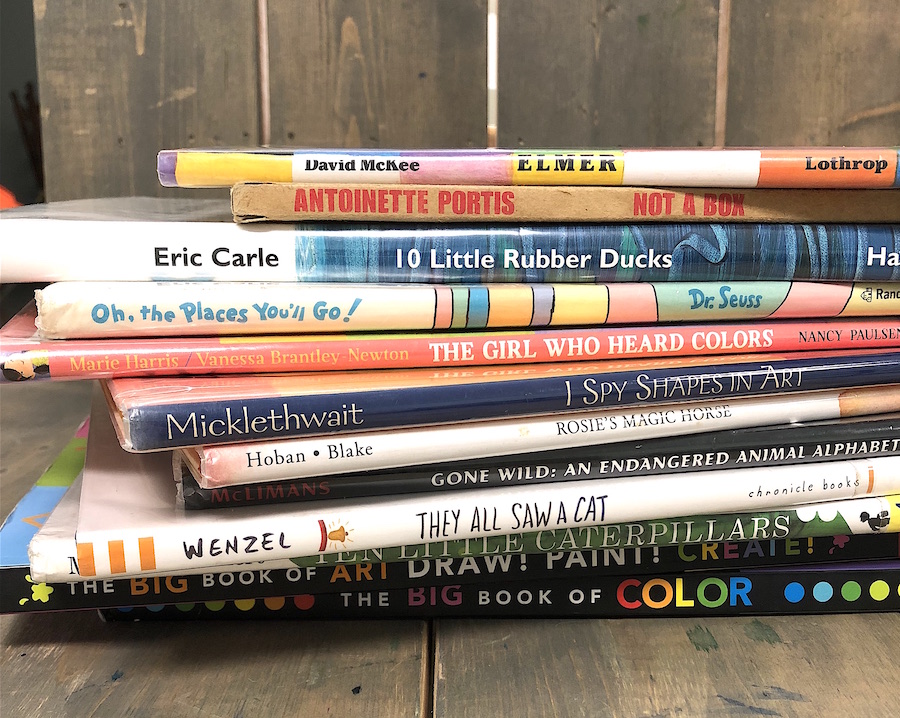 Children's books are for kids of all ages!    
Some of these books we recommend in our Heart of You and Young at HeART online Art courses you can find on our Art & Creativity page!
Let us know what creative books you enjoy too!
 What are some of your favorite children's books that you feel illustrates forms in art? 
Find more Elements of Art-
Shapes
   forget Him knot!