We've been teaching kids Art for years so we are always on the hunt for something new to do or new mediums and materials to use. 
We'll take a walk through non conventional places for art and creativity ideas. The home improvement section is where we found inspiration for this idea for art project for kids using aluminum tape!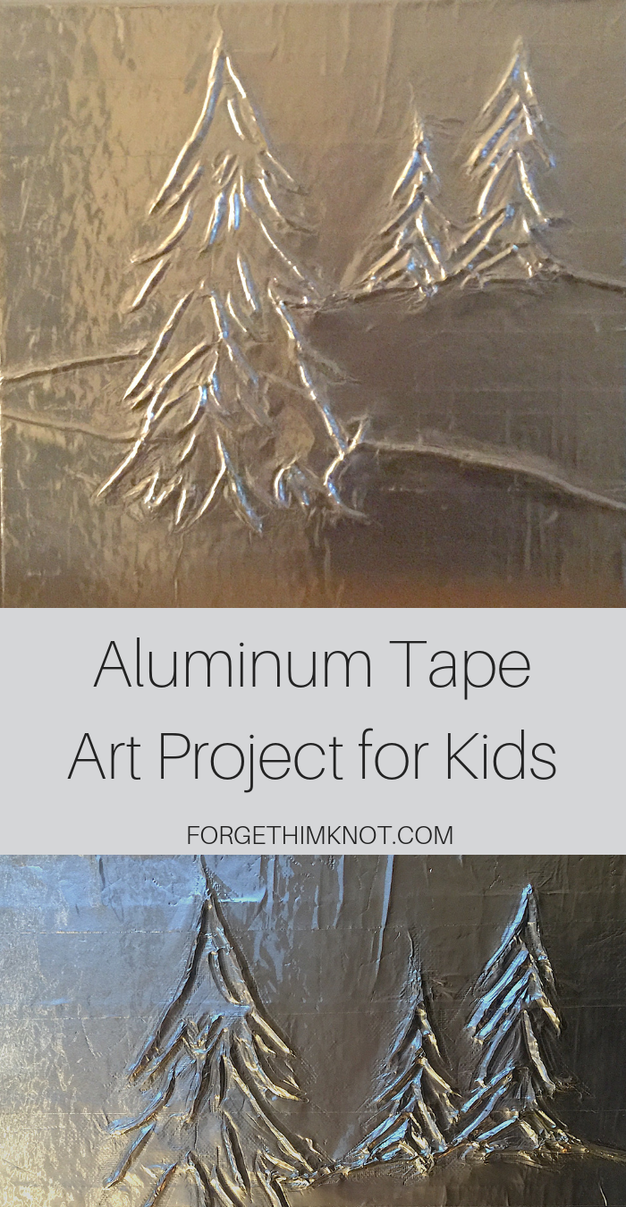 Aluminum Tape Art Project 
The aluminum tape is heating and cooling duct work tape. It's a thin layer of aluminum and is super sticky. The strong adhesive is not forgiving in its stickiness!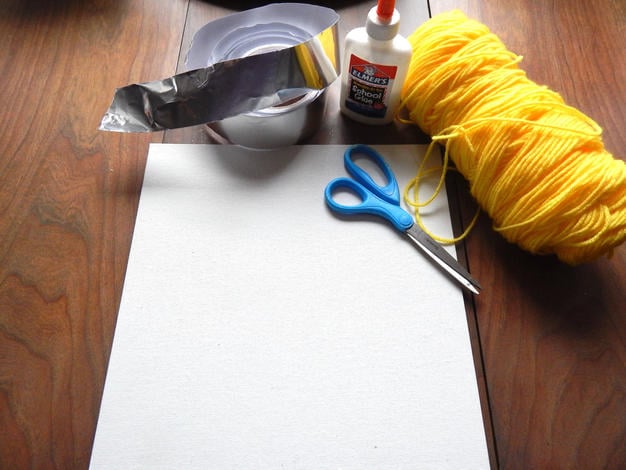 After a couple of months lessons taken from studying  the Elements of Art, we have worked through lines, shapes and forms in all their various methods to create them.  
This aluminum tape art project allowed us to combine most of the methods in one project.  We have worked in prior lessons with yarn in our Yarn Painting project, so the kids were familiar with cutting the yarn and glueing it to card stock or a canvas panel.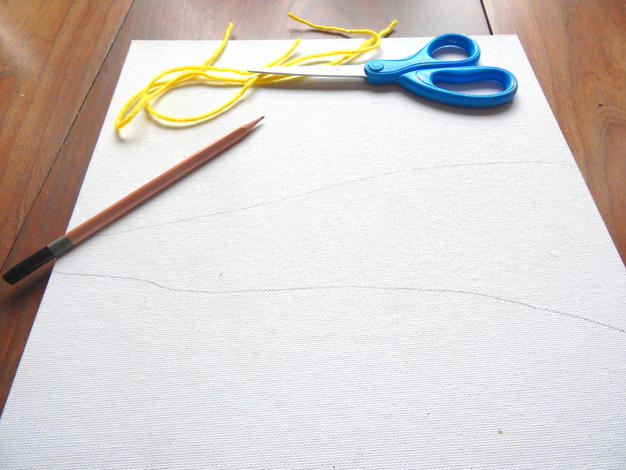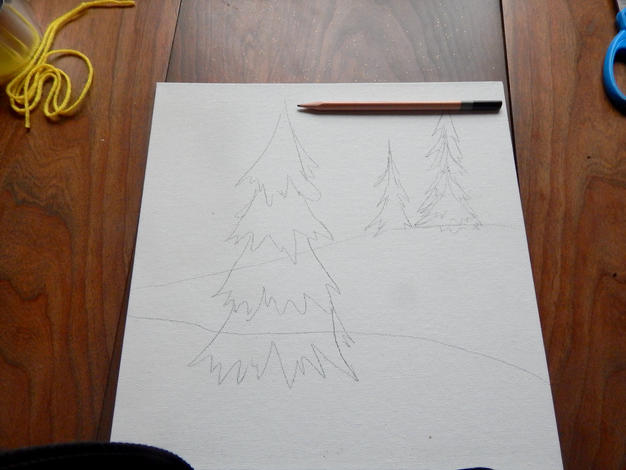 Step 1 Design
Begin with drawing your design onto a piece of white card stock or canvas panel. You will want to keep the design simple like a coloring book drawing because you will be using yarn to be your actual drawing.  
Trees work wonderfully for this design. Winter trees or Christmas trees are simple to create.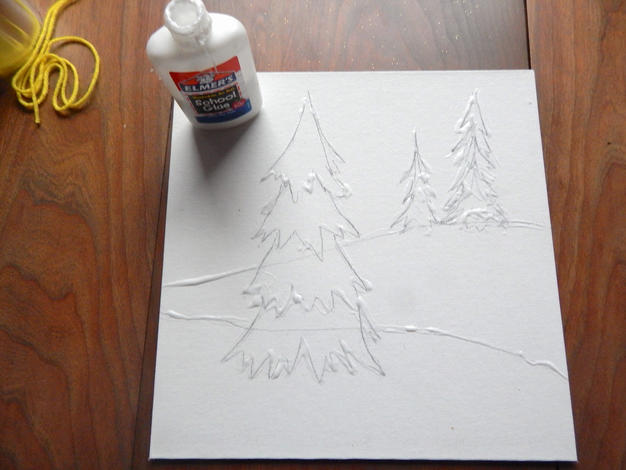 glue outline close up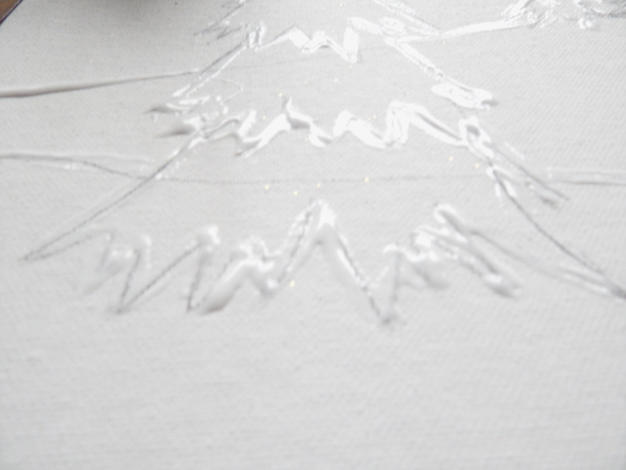 glue yarn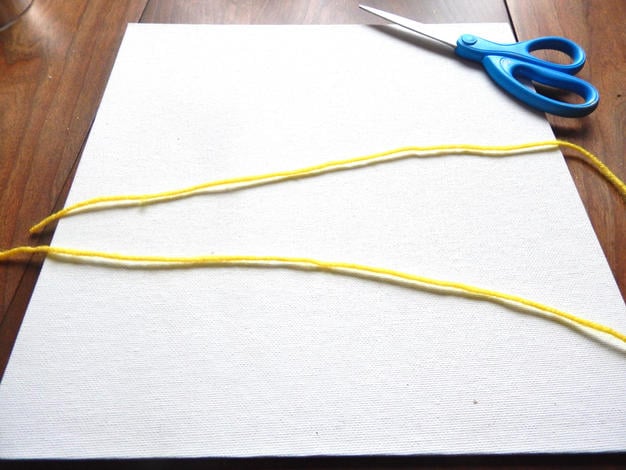 Once you have a design, begin glueing yarn to your outline.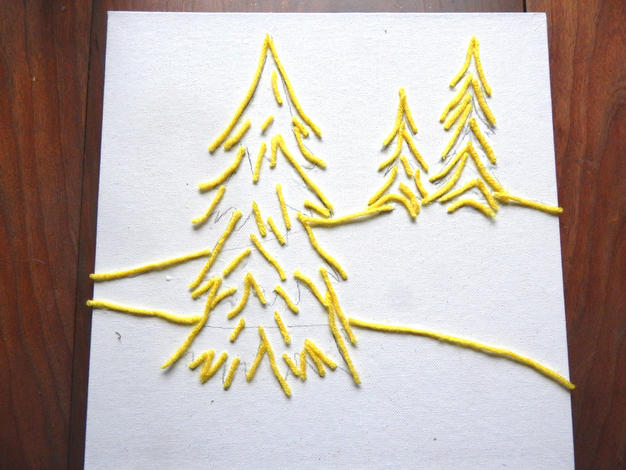 Cut aluminum tape strips a little longer than the length of your card stock.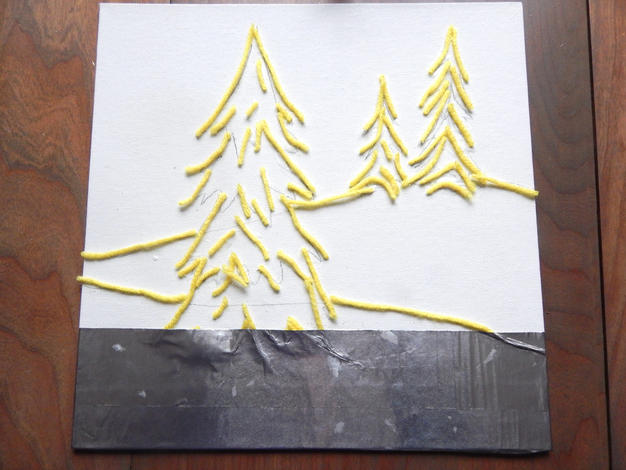 Step 2 Aluminum Tape
Peel back about an inch of the tape from the protective backing and line the tape up on your card stock.
The tape that is over hanging your paper will be folded to the back. This adds some structure if you're using  paper.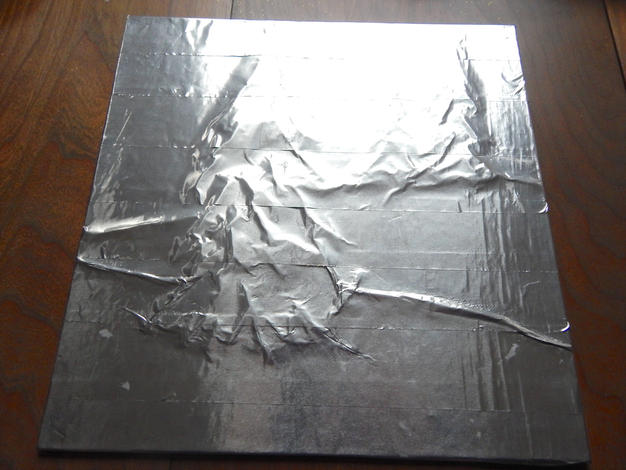 Take another strip of the aluminum tape and layer it just over the other strip. This will help with any gaps.  If you have a gap, no problem it's an easy fix. Just cut another strip or cut a piece the size you need to fill your gap.
Layering the tape is a fun effect! 
If you are a perfectionist or have a perfectionist child, this can be a frustrating project. But problem solving and creative solutions are great skills to develop creative thinkers.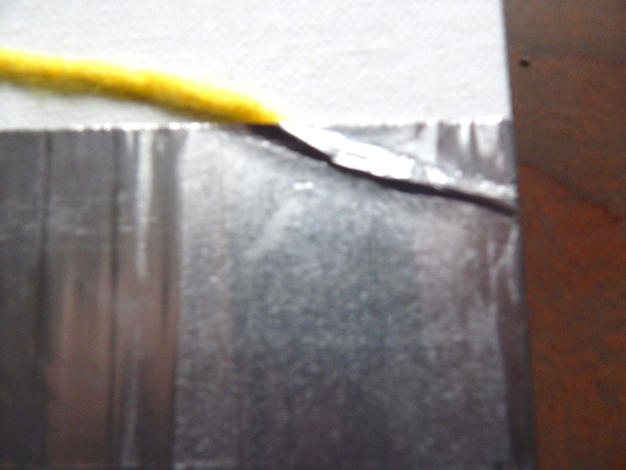 When the entire card stock is covered, begin pushing down the aluminum tape around the yarn. We like to use both of our thumbs and move along the yarn's line. Do this to the entire project!  
Once you have all your yarn pressed with tape, it will look like a metal reveal or impression.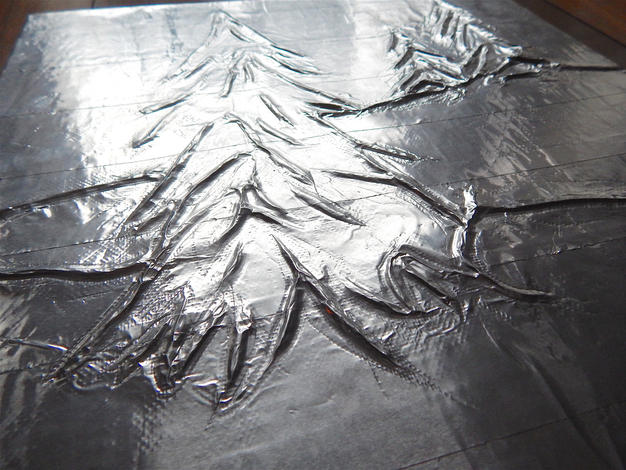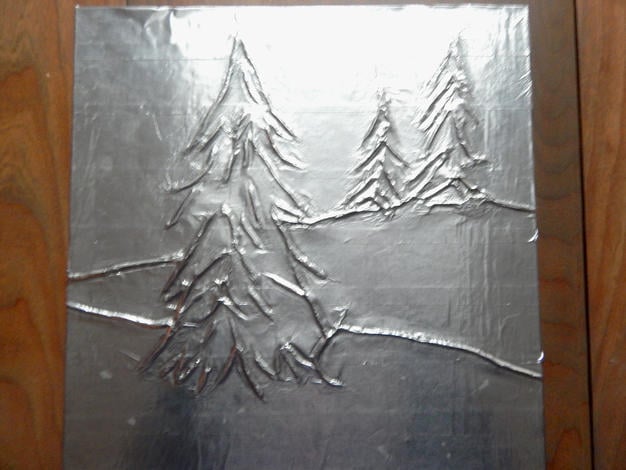 You can stop at this point and call it your art piece… or You can embellish the piece with more detail.  If you are using card stock, flip to the backside and draw texture details with a ball point pen. This will create an indention that will be revealed on the metal side. 
 On the aluminum tape, you can add touches of alcohol pens or inks for color or shadows. 
   forget Him knot! 
 Christmas Ornament Art Project for kids
Christmas Ornaments with Bible Verse