The Christmas Art project of branches and ornaments was inspired by a beautiful painting we saw on Pinterest.
Painting can intimidate some people from trying art so we decided to create something with just paper and simple art supplies.  Art does not have to be expensive or complicated to create something beautiful.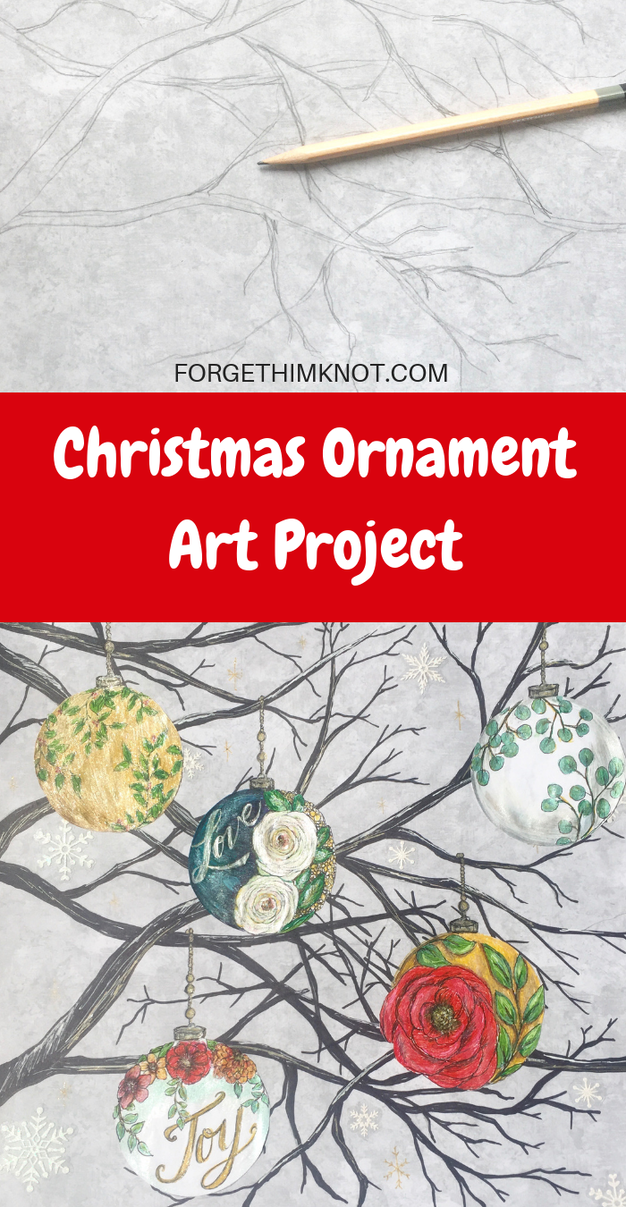 How to create a Christmas Art with paper
We began with a piece of scrapbook paper with a wintery feel as our background. This from Hobby Lobby has a grey mottled design that is almost a farmhouse galvanized metal look.  
Lightly sketch out the branches of a tree. If you are new to drawing, just draw some loose lines and then double them!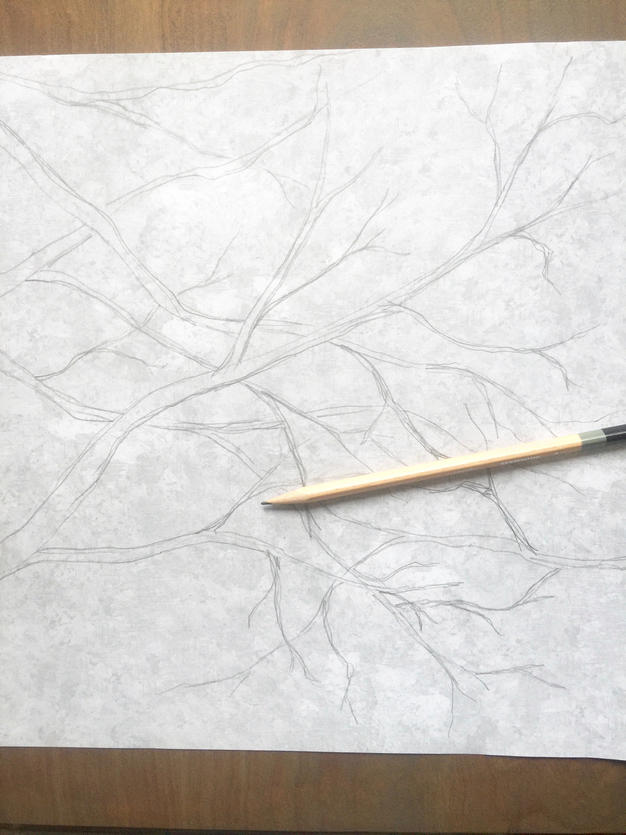 As you go out to the ends of the branches, keep those double lines thinner.
It's even better if you criss cross your branches! 
Draw a few main (thicker) tree branch lines and then add smaller branches off of them.  
Once you have your branch lines drawn, Outline and final them in with a black marker.
We used a black Sharpie. Oh we know… it's permanent and scary! Just go for it!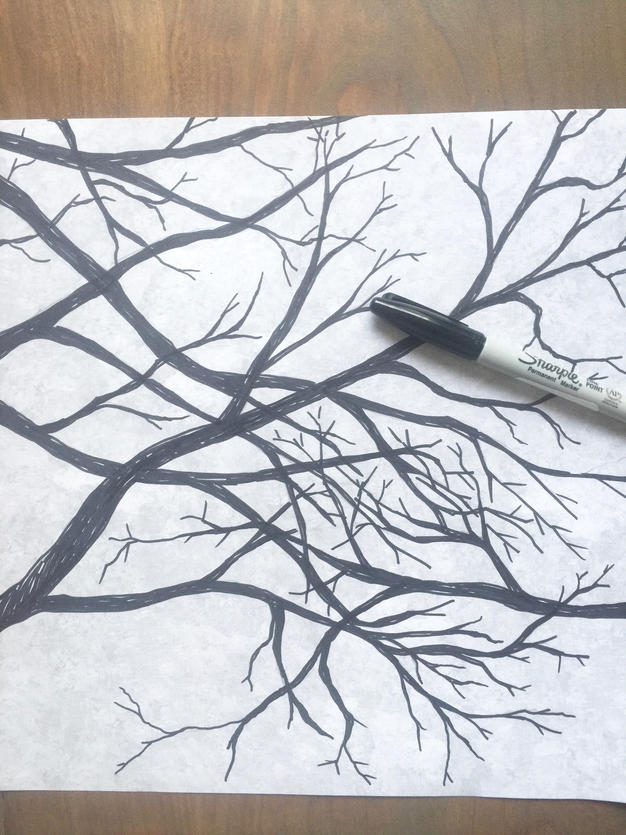 Ideas to add details to your Christmas art
Color the branches any color you choose!
For dimension, add highlights of a lighter color to the top areas of your branches where "light" would hit.  We used a white gel pen.
With that same white gel pen, we drew snowflakes, but we also used these glittery stickers to add more dimension.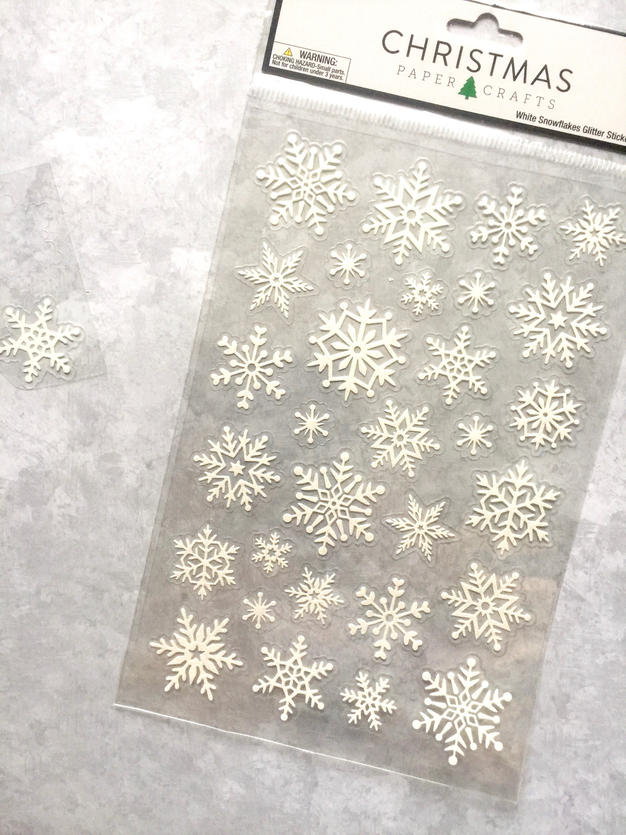 The sticker pack comes with various sizes and shapes of snowflakes that you can place anywhere on the page. 
Randomly place your snowflake stickers on your paper. 
Christmas ornament art 
We drew circles on a piece of water color paper. You can use card stock too if you like. The circles will become our ornaments that we glue to the scrapbook paper. 
Work in odd numbers… 3, 5 etc. The number you use will depend on the size of the background paper and the ornament circles you draw. (Trace a round object like a glass or round bottle.)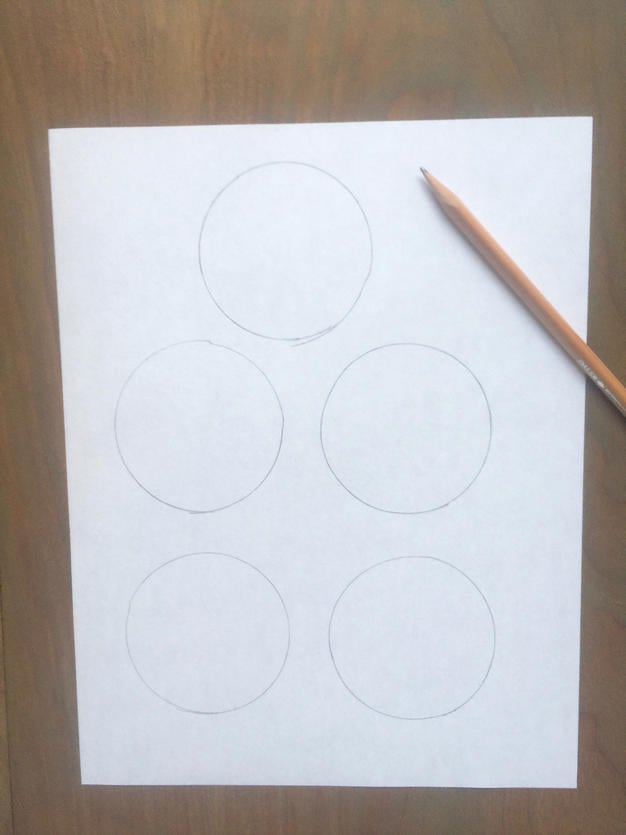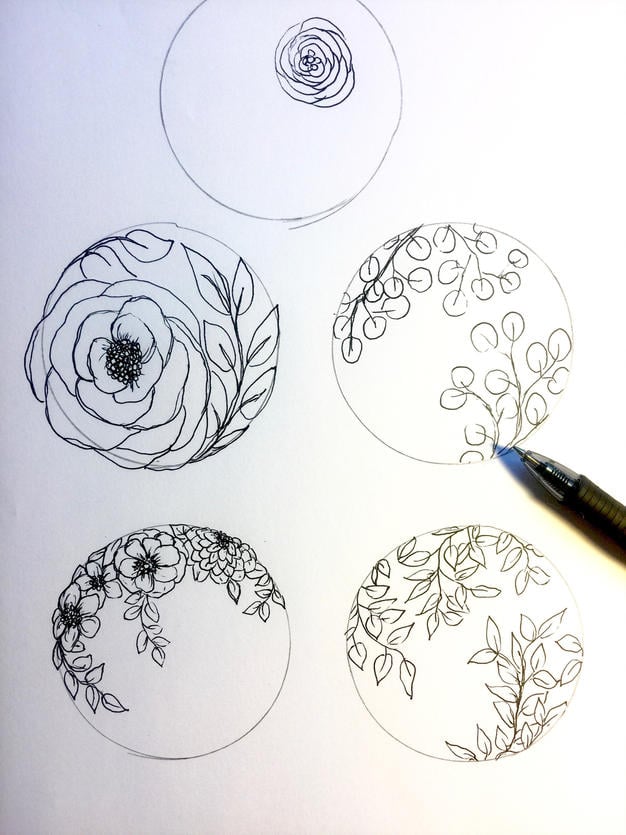 Doodle, draw and design
The water color paper is thicker and allows you to use water colors, markers, gel pens, colored pencils or even crayons to create your ornament's designs. 
We drew our designs with gel pens and then filled in with gel pens, markers and water color paints.
Draw any design with lines and shapes or draw your favorite Christmas theme.
Zentangle, doodle or add words to remind others of the meaning of Christmas!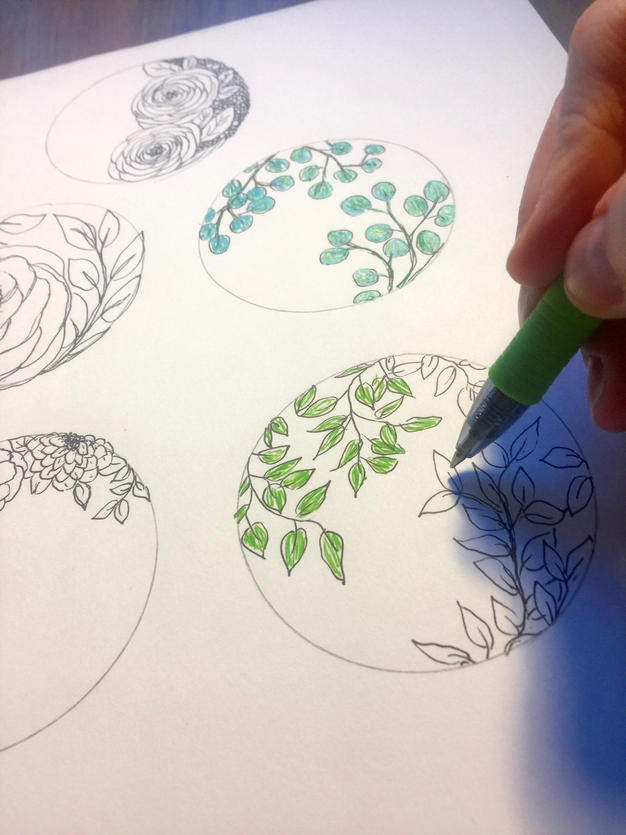 Christmas Art 
Once you have finished your ornament designs, cut them out and they are ready to glue to your scrapbook paper.
Place them where you would like to "hang" them from the branches. 
Now we need a small ornament cap to the top of the ornament. Gel pens or markers will do fine for this. 
Then you can add real string for a 3-D effect or draw beads to the top of your ornament allowing them to hang in the branches.
We used gold, white and silver gel pens to create a beaded string.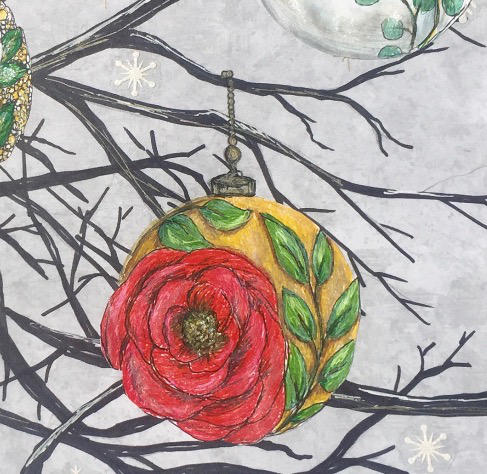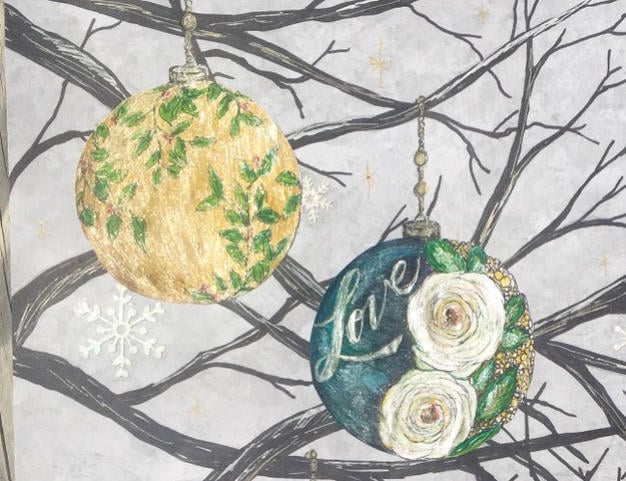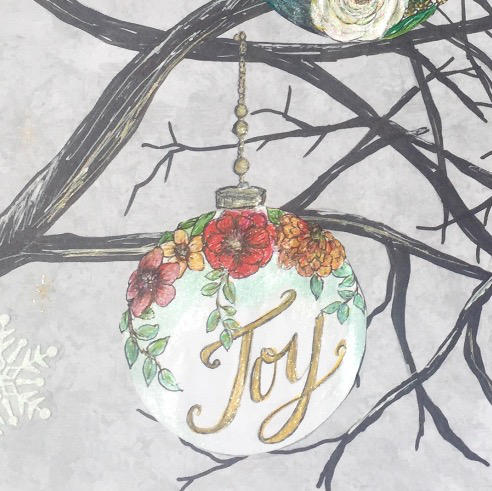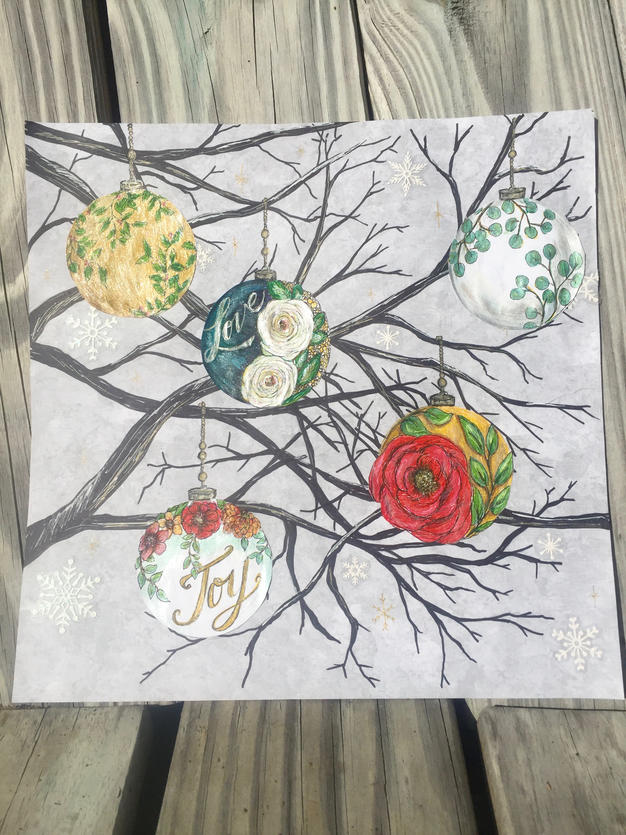 How to display your Christmas art 
Glue your scrapbook paper to a piece of thicker cardboard or to a canvas to display on the wall or mantel.
Depending on the size of your artwork, you can cut it to the size of a frame or make a simple wood frame. 
    forget Him knot!
Find more ideas:
Art and Creativity tips and ideas
Bible Verse Christmas Ornament DIY 
Christmas Art Project for Kids with Aluminum Tape