During the Christmas season, Nina  loves to pass out small, meaningful gifts to people she encounters. These gift receivers might be the postman, a clerk in the store, someone just standing in a line with her…..maybe just friends and family that visit to her home. 
Each year she finds creative ideas to make as small meaningful gifts. This Christmas Nail ornament is a an easy and inexpensive craft project to make with the kids and meaningful to share Christ with others.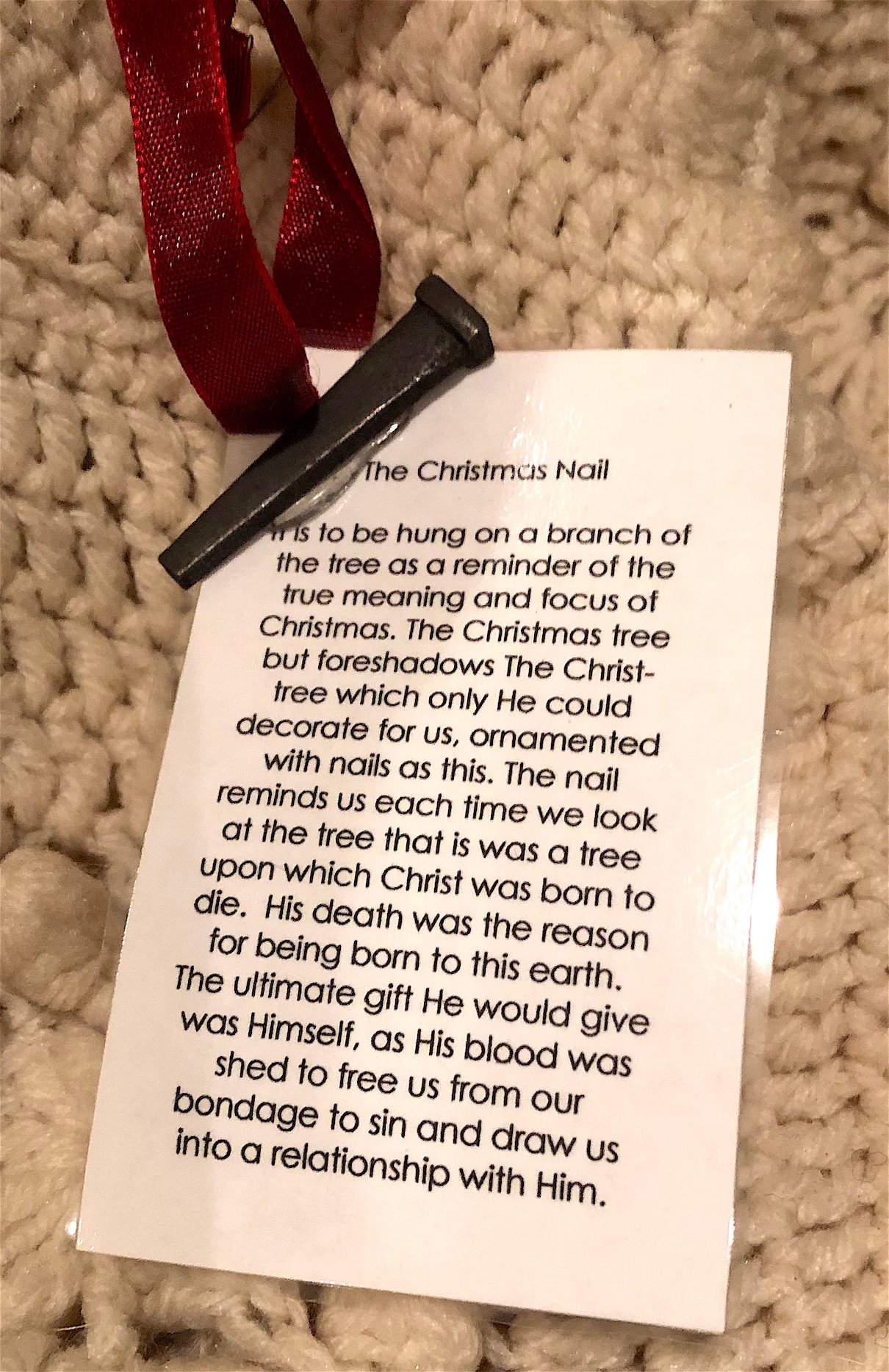 When you can reach someone God places in your life that will point them to Him, then we are fulfilling our purpose. To share Christ! 
Share the love of Jesus Christ this Christmas!
Supplies:
 ∙White cardstock 
 ∙Ribbon 
∙1 1/2 inch hard cut masonry nails
 ∙Hot Glue Gun 
∙Hole Puncher 
∙Laminating sheets 
Christmas Nail Ornament Diy
∙Type and print the Christmas nail poem onto card stock.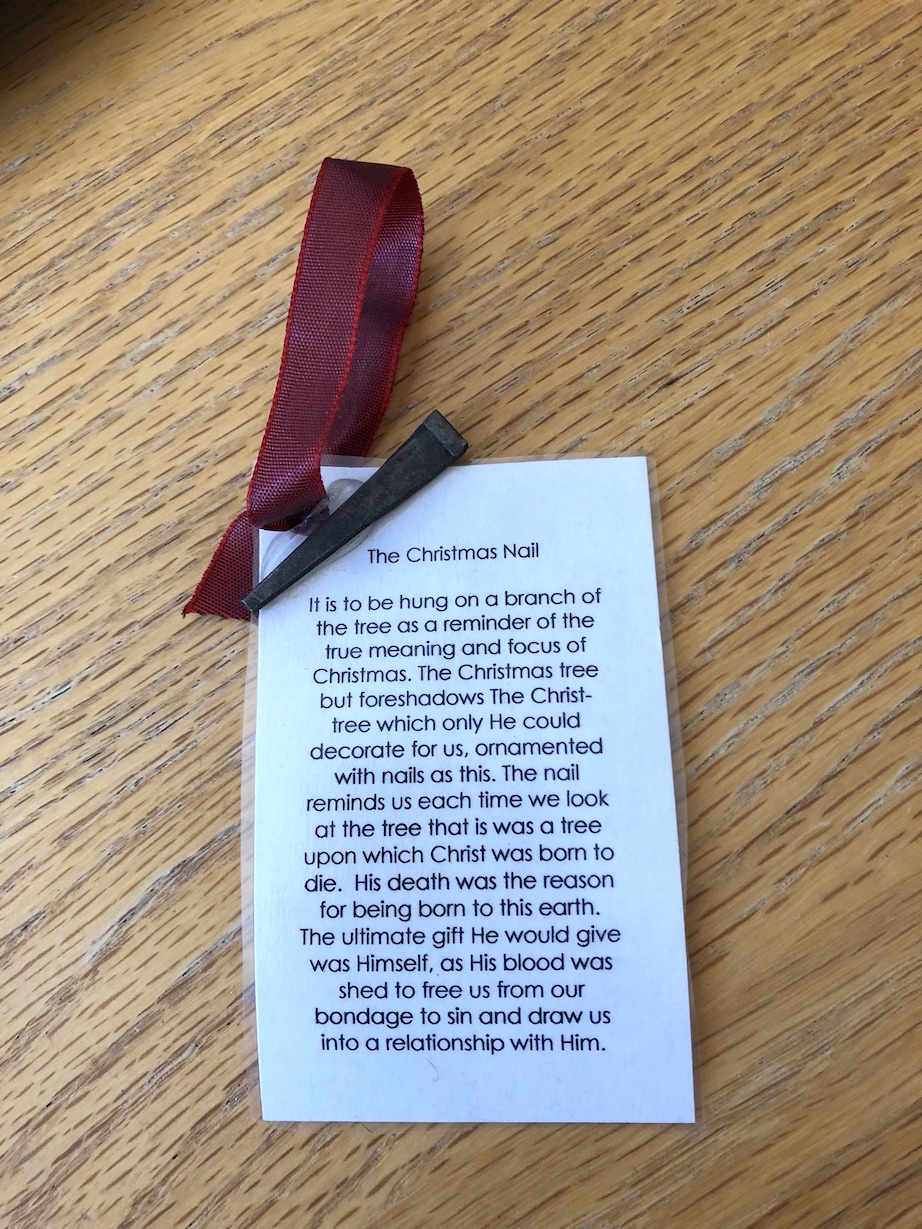 Laminate the card stock to make it stiffer. 
Cut out the poem int the size desired for your nail. 
Poke a hole in the upper left hand corner of the card.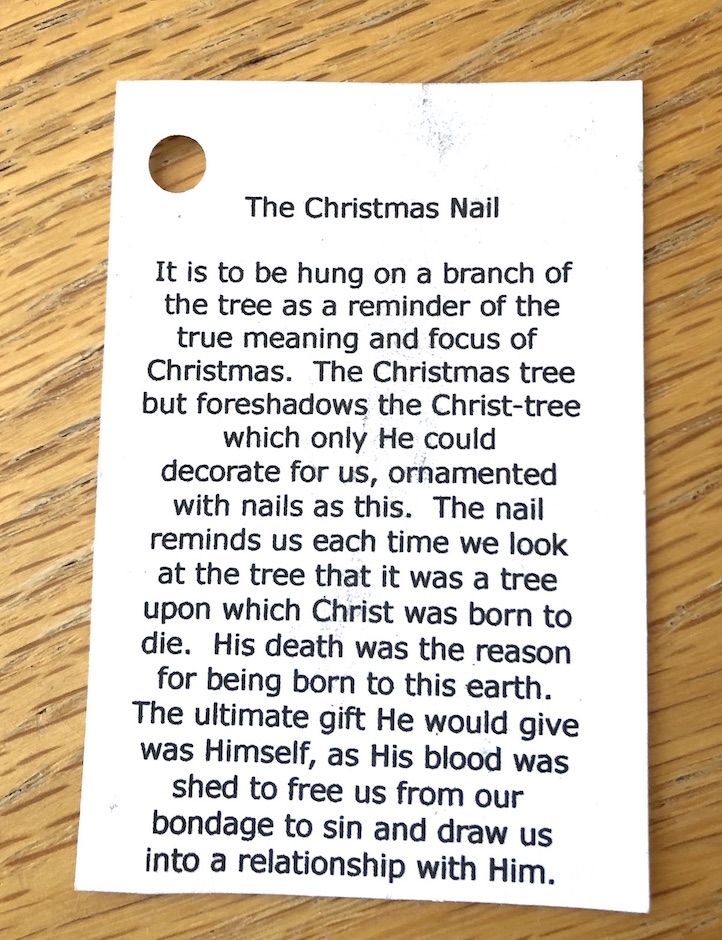 ∙Hot glue nail on the corner.
∙Take ribbon and tie a loop so that the ornament will hang on the Christmas tree.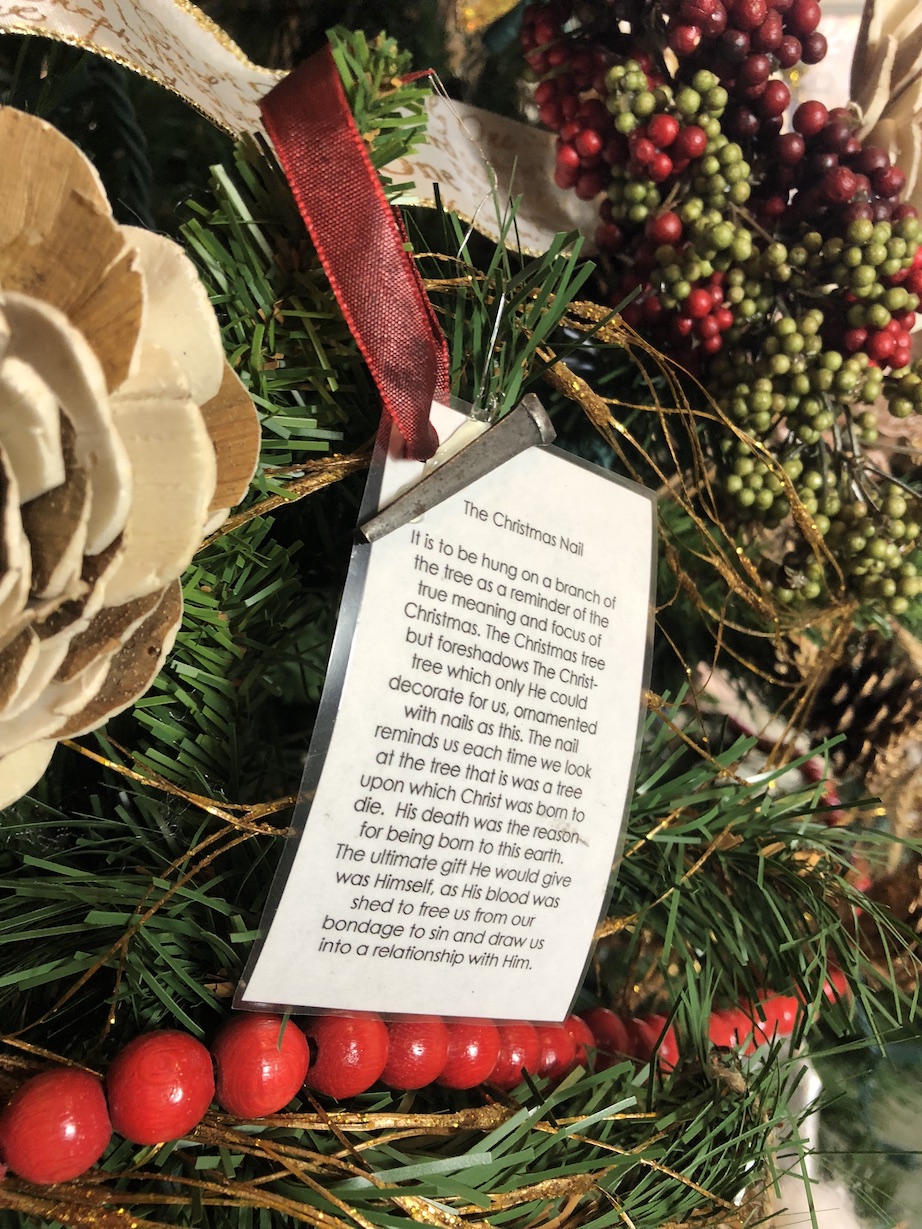 The Christmas Nail It is to be hung on a branch of the tree as a reminder of the true meaning and focus of Christmas. The Christmas tree foreshadows the Christ-tree which only He could decorate for us, ornamented with nails as this.  
The nail reminds us each time we look at the tree that it was a tree upon which Christ was born to die. His death was the reason for being born to this earth. The ultimate gift he would give was Himself, as His blood was shed to free us from our bondage to sin and draw us into a relationship with Him. 
 Find other Christmas ideas:
The Christmas tree is a reminder to us that Jesus was laid in a manger, made of wood, and then died for us on a cross, made from the wood of a tree. 
Make your Christmas full of meaning and forget not the Lord this season!