Magnolia blooms have been Nina's Christmas tree decor for a long while now. But the years have not been good to these faux magnolia stems.
You can see the yellow… almost orange blooms below.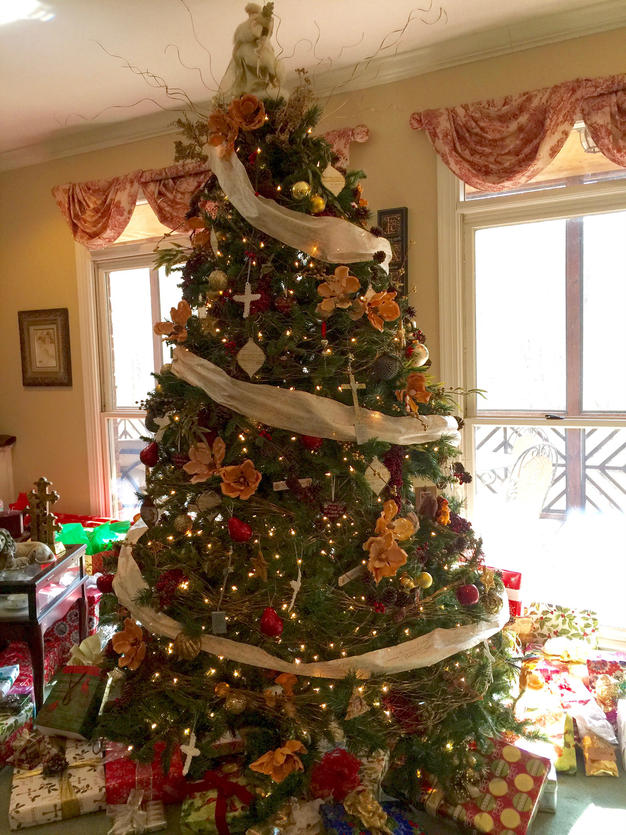 Before! Formally white but now a yucky yellow.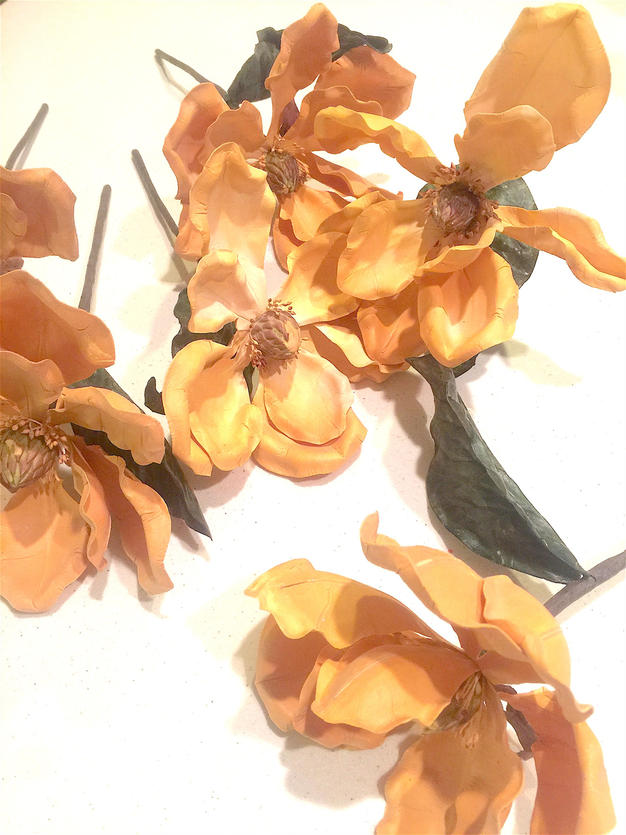 Color Master Cover Max Metallic spray paint from Krylon 
We wondered what could a little and gold glitter hurt? A short visit to Hobby Lobby was in order!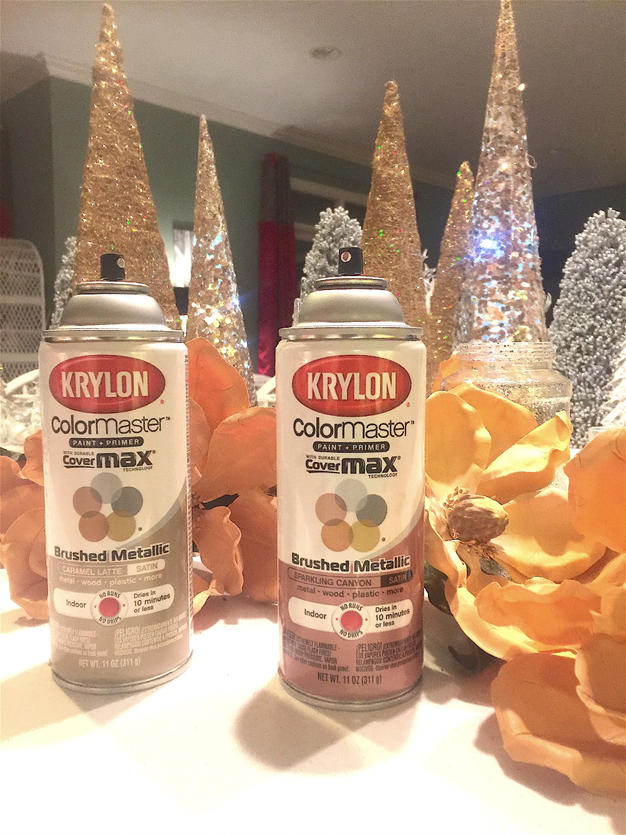 Yes, we made a mess with the glitter but the end results were worth the sparkly mess.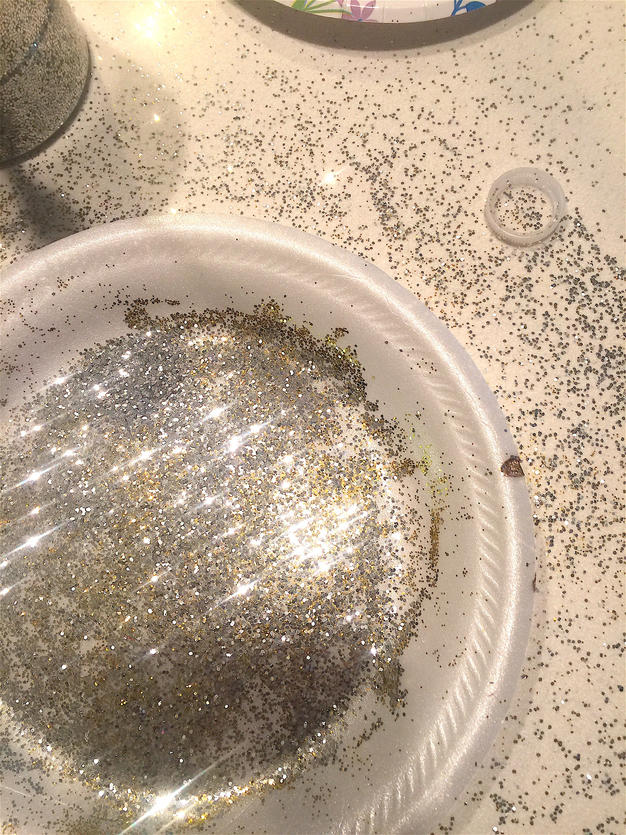 The magnolia blooms had a rubbery texture to them so the spray paint tried to slide every now and then. We just kept on spraying them and then hid any spots with glitter! 
Apparently glitter makes many things better! While the flowers were still wet, we sprinkled them with the silver and gold glitter.
We added glue to the spots we wanted more glitter, especially the centers.
Don't be afraid to mix up the metallics… silver flowers were sprinkled with gold glitter and gold flowers sprinkled with silver…etc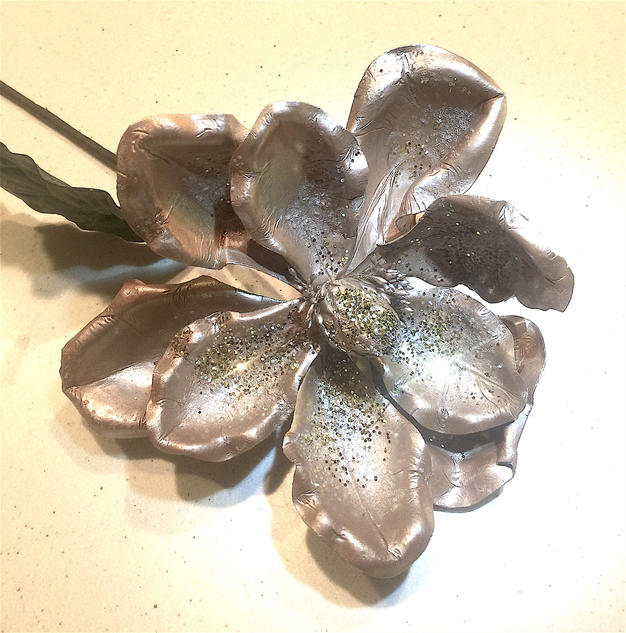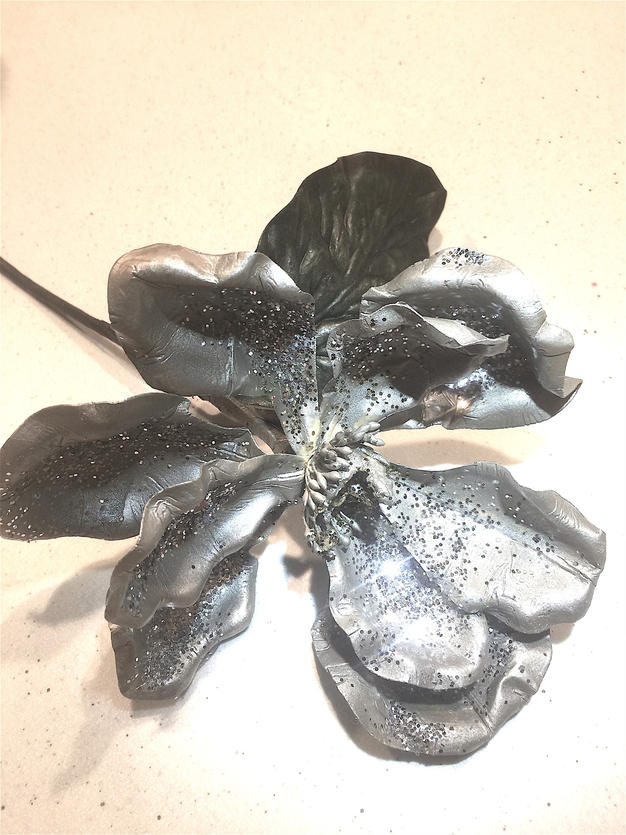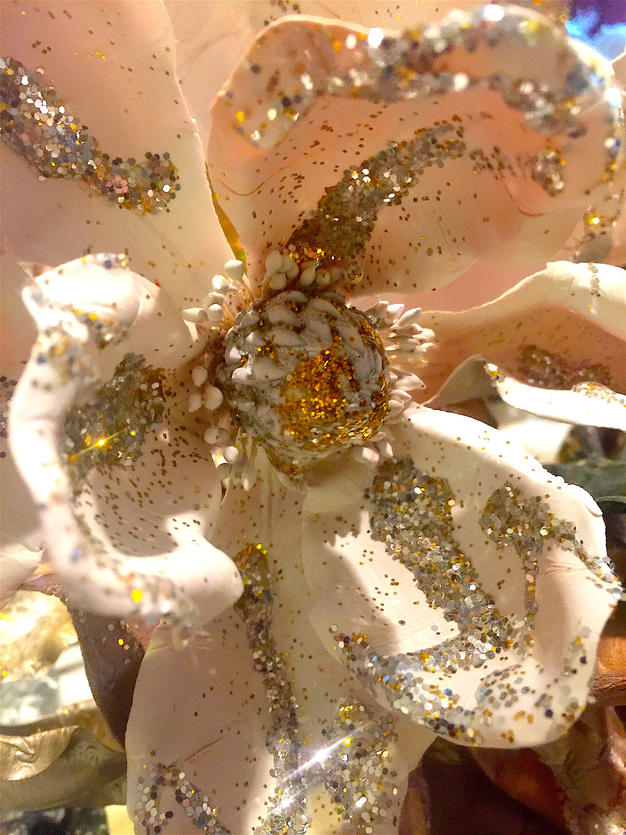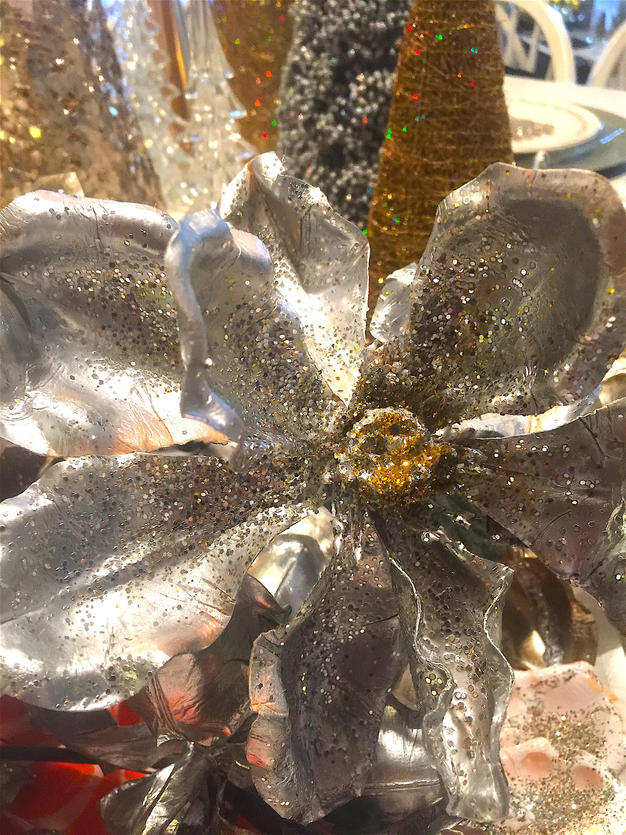 Individually they are pretty but on the tree….. they are pretty wonderful!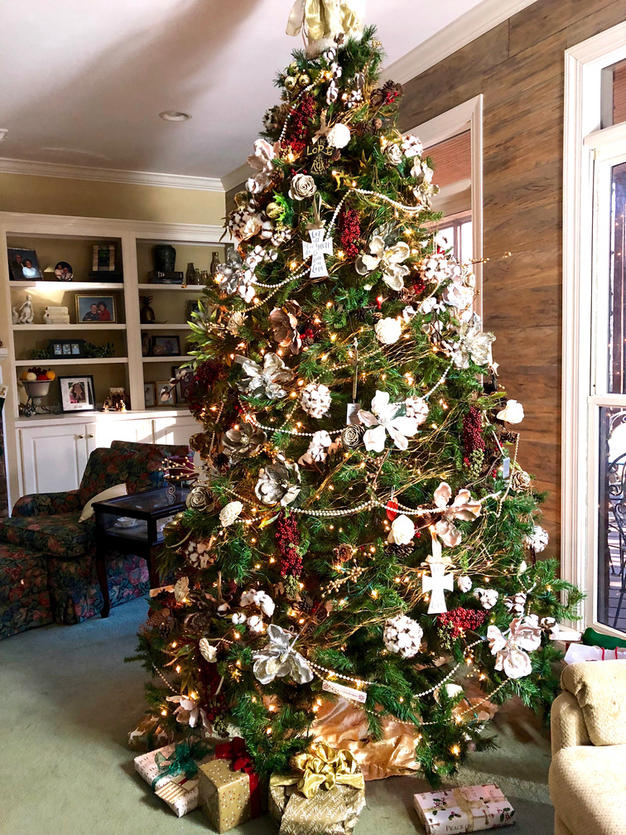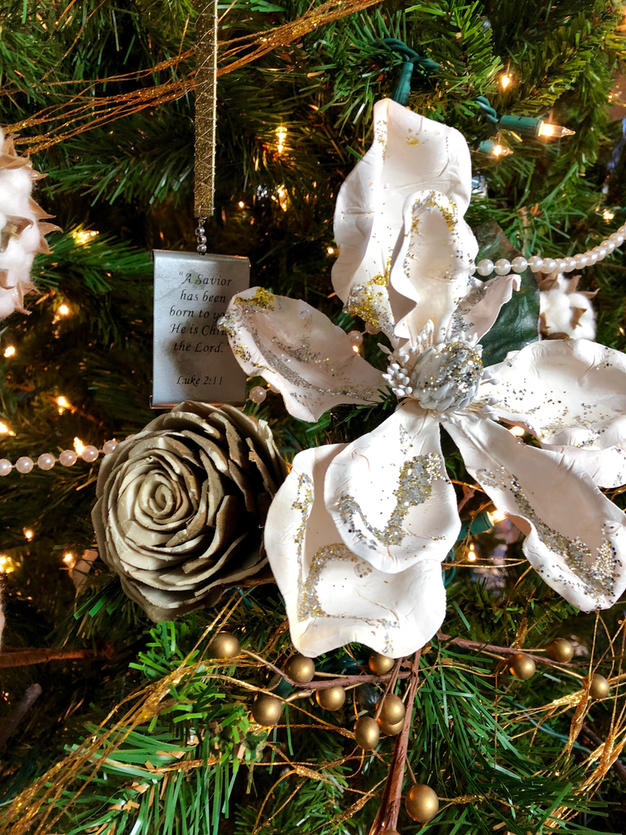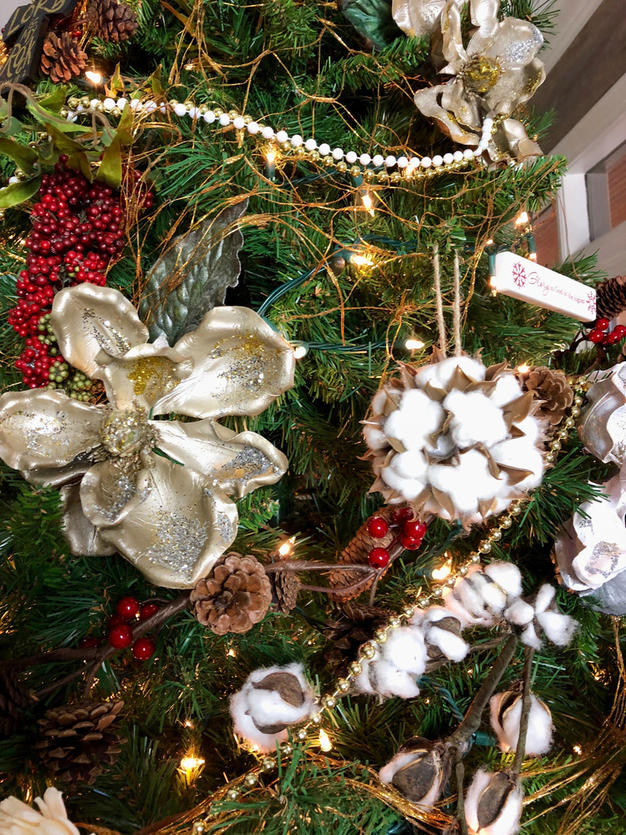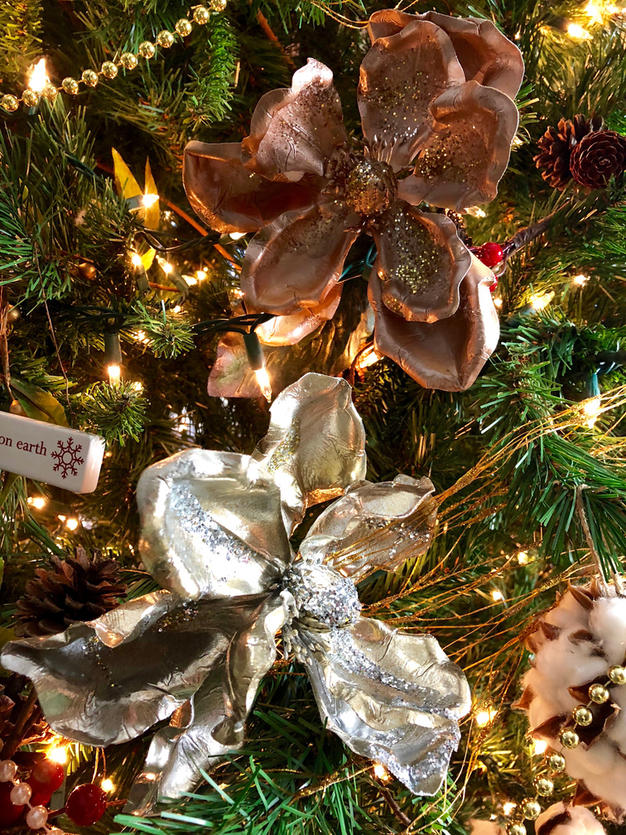 If you have something you enjoy decorating with over the years but it's just not working for your changing style or it has changed colors…. just paint it and and throw a little glitter on it!
  Merry Christmas!
Forget Him Knot!