Bible Verse Christmas Tree
 Every Christmas, I try to find new ways to incorporate God's Word into the Christmas decor.
Sometimes its the ornaments, art, napkins, tree banner or even the Christmas wrapping paper. *affiliate links
 Last year I could not find a ribbon to wrap my Christmas tree with Bible verses.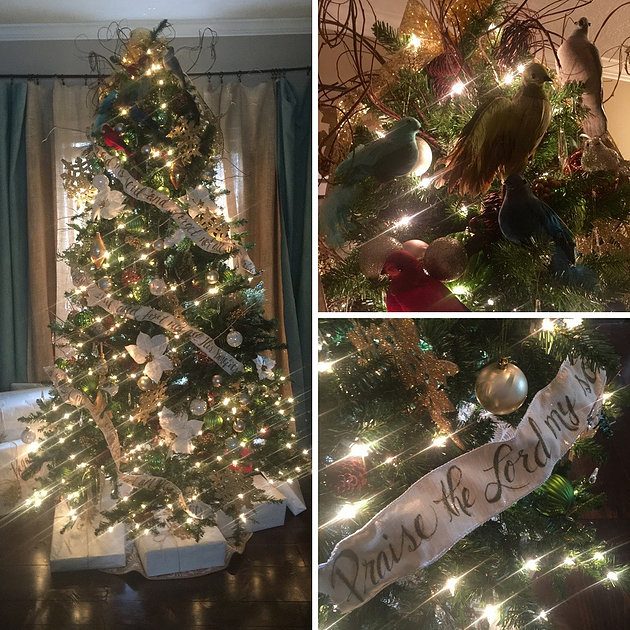 Nina found one that perfectly matched the paper ornaments we made. But I couldn't find anything that "felt" right.  So we made our own.
 This neutral wired ribbon from Hobby Lobby just needed a little umph.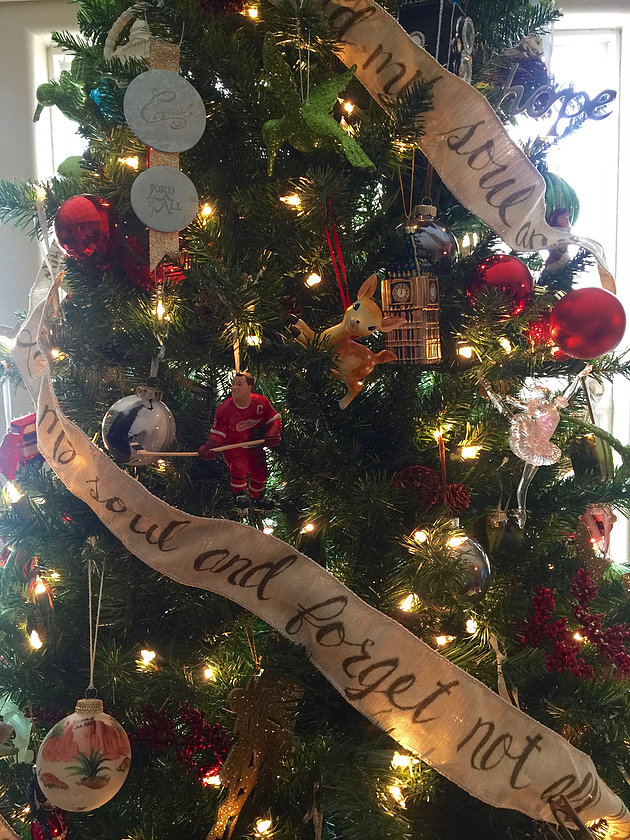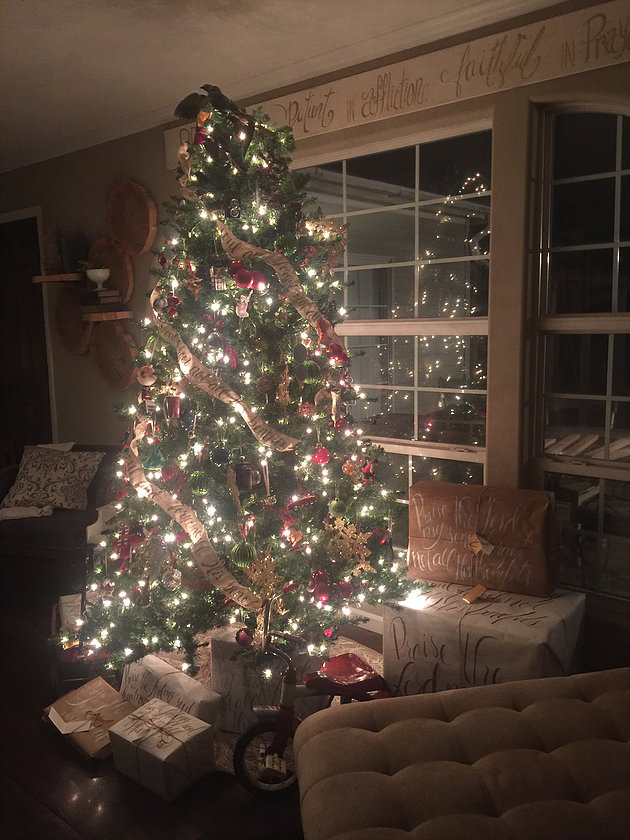 How to write on ribbon and wrap the tree with God's Word
 A gold Sharpie Marker and some bouncy lettering of our mission verse from Psalm 103, and we have a lovely statement for the tree! 
 The ribbon is fabric and if the Sharpie is held to long against it, it will bleed.

With a pencil, I lightly drew in the words so that I could make small strokes with the gold Sharpie.
 I cut the ribbon into three pieces to create sashes for the tree because, I rarely decorate the entire tree…. I know, I know! 
 This year I decided to add some gold glitter to the font for some sparkle!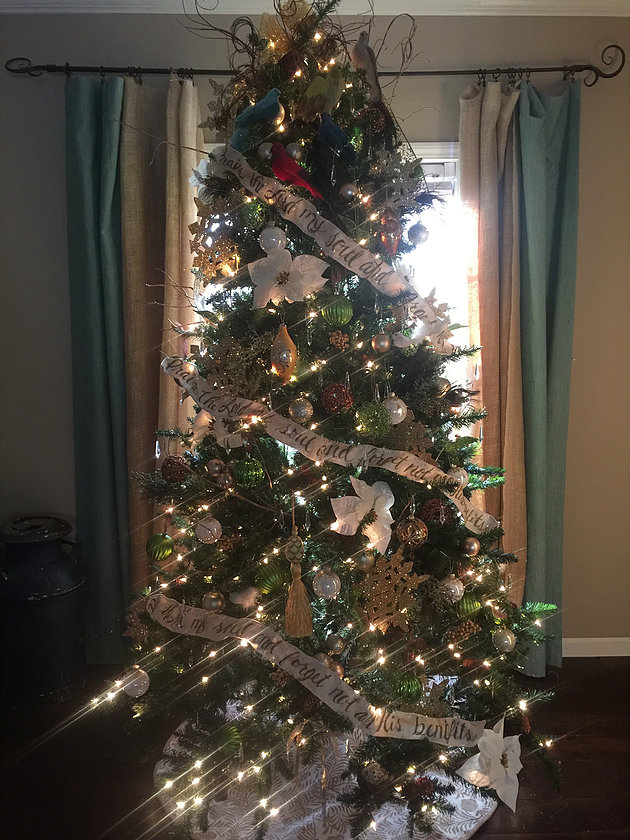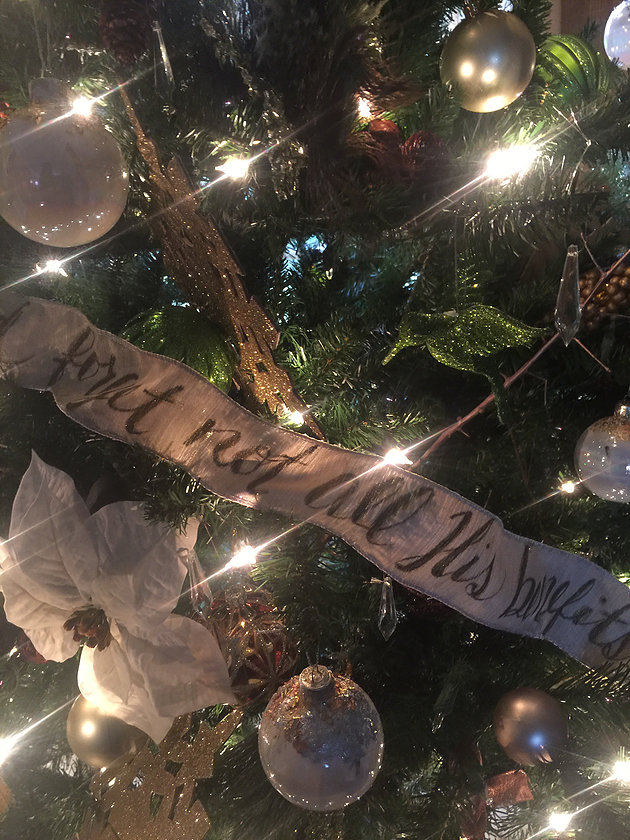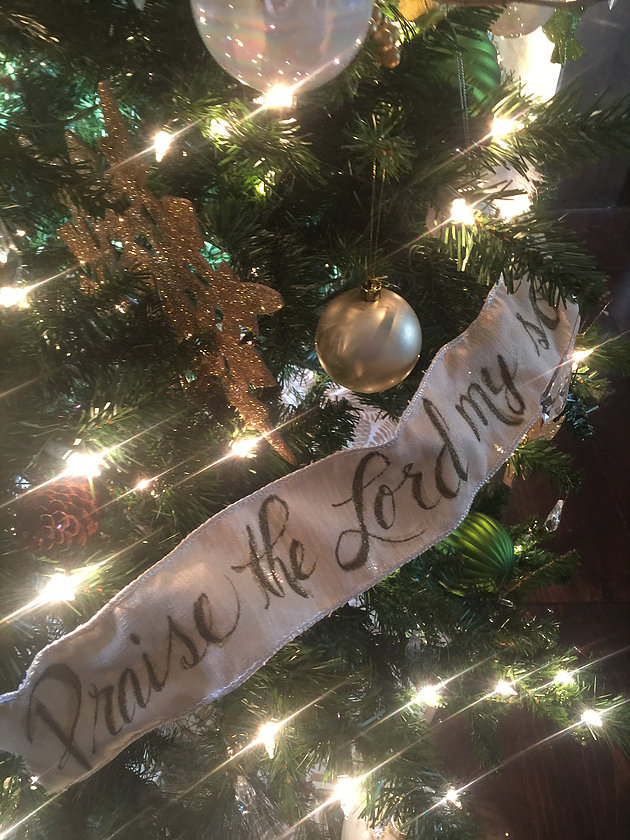 Using a small paint brush I brushed the gold glitter paint over the sharpie words. It doesn't have to be neat because it dries clear and only adds the gold sparkle.
 "Praise the LORD, my soul, and forget not all His benefits."
    Forget Him Knot!