As Art teachers, we have a first hand look at what the kids are enjoying or what inspires them and their creativity. We look for products that bring creativity, creative thinking, engages their curiosity, and helps in developing motor skills.
We've put together our favorite 25 creative toys to inspire creativity for kids! This gift selection is great for inspiring creativity in kids of all ages.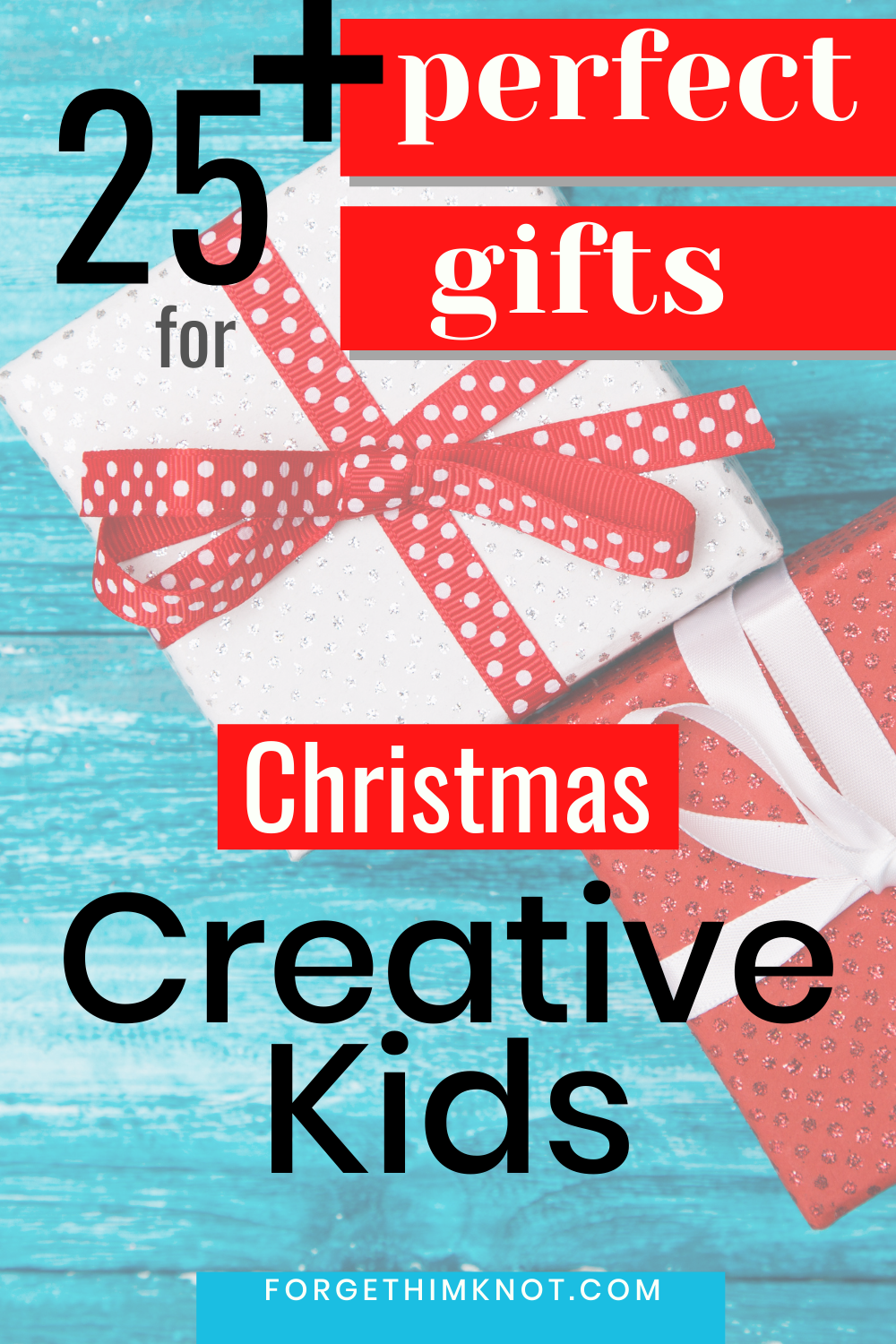 Every year we increase our arsenal of creative toys or resources to spark a child's creativity.
Oh, who are we kidding, we love these toys and resources because they spark our own creativity.
The following pictures look as if a tornado has blown through a toy store because in our classes, we set the toys on the floor and turn the kids loose! 
If you visit us on Creative Energy Day you will wonder how anyone could survive! The noise level is not what you expect. Oh, the singing and dancing at times can get loud but for the most part, creativity has quiet moments too!
We use these items in our Art and Creativity classes for homeschoolers ages 4 years old to high school and occasionally with the parents who visit us! Allowing yourself the time to "play" gives your brain the ability to crank up it's cranial creativity and gives you a little therapy in the creative process.
Creative play inspires creative thinking and 
creative thinkers become inventors, explorers, engineers, innovators and much happier people!
We have selected the toys we use and know the kids enjoy the most and that we see the greatest creative success in their play. This post contains *Affiliate links- at no extra cost to you.
We use these items and can attest to their ability to withstand 100 kids playing and using them, many of them for several years!  You can read our suggestions to start your own "Creative Energy Day" at home here.  
How did you feel the last time you played with a container of Playdoh or an Etch a Sketch? Maybe you grew up with a Lite Brite, Paint by Number, building blocks or magnets.
Wooden flat almost plank like blocks. Creative possibilities are endless! The picture to the left was cropped to remove the teenager who needed a ladder to finish his creative project! Smart phones captured the tower falling in slow motion and a collective applause was given by all involved!
Even High Schoolers enjoy some simple blocks!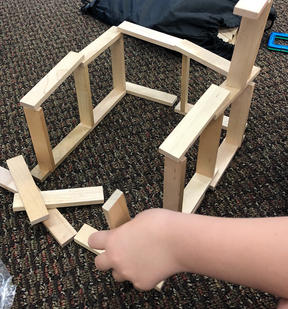 – Maybe your builder is a cabin in the woods sort of thinker!

 These metallic pieces snap into each other and are all the same shape.
There is  a pink and purple edition too if you're little one loves those colors
Keep 'em Busy and Entertained
Things that snap, connect, stick or contains magnets will entertain a kiddo for hours. Added bonus is building motor skills as they play and imagine!
One of the most frustrating and amazing toys ever invented! Turn the knobs to create artwork that can be easily erased but we can't help ourselves! *word to the wise- purchase one for each sibling because one shake can cause an earthquake in the household's peacefulness. 
Stem and Sensory Activities
Not the Lite Brite from our childhood but still fun. Now battery powered, lighter and easy to pack for travel. All the pieces fit into the side compartment. There is also design templates to help you create works of light!
This is as close to the marker spirograph pictured above. The great thing about this new version is the ability to change out not only the gears but also templates.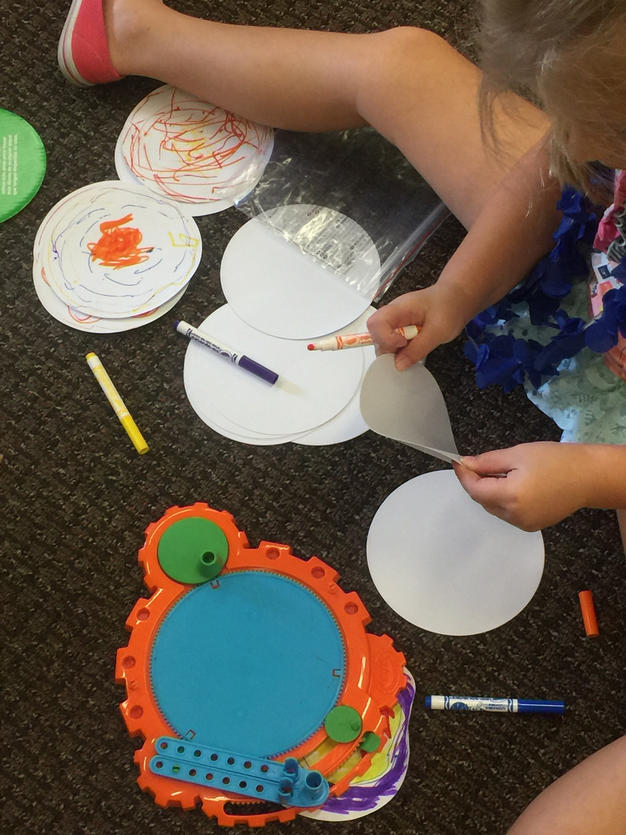 When gears and art mix great designs happen! 
This is a good beginning to the Spirograph for the younger ones.
Every kid lights up when we mention Playdoh. There's something about a new container of unmixed colors. The smell is enough to conjure up memories from your childhood!
When we grow tired of our Playdoh creations being smoothed into the container, modeling clay is our next favorite material. 
Texture rubs of fashion and patterns make many girls dream of being fashion designers! 
Super hero designs and comics can be made from these texture rub . Move over Marvel and DC, there's some new heroes in town!
Create pot holders or loop them together to design a quilt! Weaving these loops on the the loom are great hand skills and knot tying!
Felt animals are just the beginning of a sewing journey. This kit can get a child started small and inspire them to move on to pillow, fashion and more!
This sewing kit has caused us to need more fabric! Boy and girls are enjoying learning to sew, quilt and embroider!
Our secret obsession. We sort of want to hoard them for ourselves, but alas we must share! This kit contains neon, glitter, metallics and just about every color you could need! 
Most of our favorite creative toys are wonderful for motor skills, tactile and sensory developing as well as getting kids creative juices flowing through their brains!
But don't be fooled…. you too may find yourself enjoying this shopping list too! We are never too old for creative play! After all, creative play lead to creative thinkers and that's a skill we can all use more often! Creativity produces, explorers, curiosity, inventors, makers and problem solvers.
When you were younger, what creative toy brought you the most joy or sparked your creativity?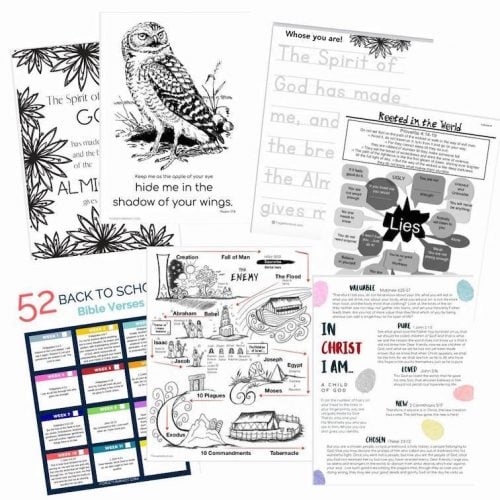 Visit our Freebie Library for Bible verse coloring page, worksheets and printables to help you forget not the Lord!
 A password email will arrive soon!