We recently had a baby shower for a mom to be who is close to our hearts. Carrie's daughter, Regan, is having a baby boy soon and Nina wanted to give her a baby shower of her favorite things.
Those favorites included towel animals, greenery, baskets and of course, tacos!
She was married last year in the early fall and had a taco wedding reception. 
Because we know her so well, we weren't really surprised that she also wanted a taco baby shower.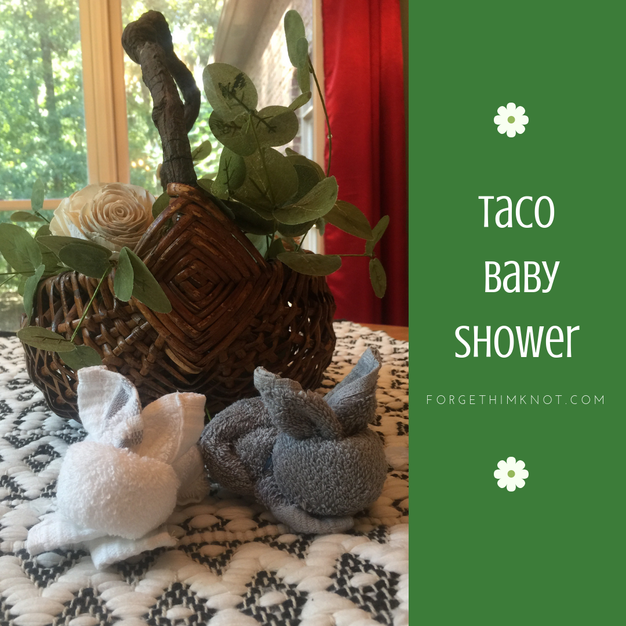 Honestly, tacos are one of the easiest foods you can serve when planning your menu. We kept the cooked elements simple. 
How to create a taco baby shower
Ground beef with taco seasoning kept warm in a crock pot and white rice were the only elements that needed to be pre cooked. 
Queso cheese was the only element that needed to be warmed up in the microwave.
We did have a precious friend bring homemade guacamole!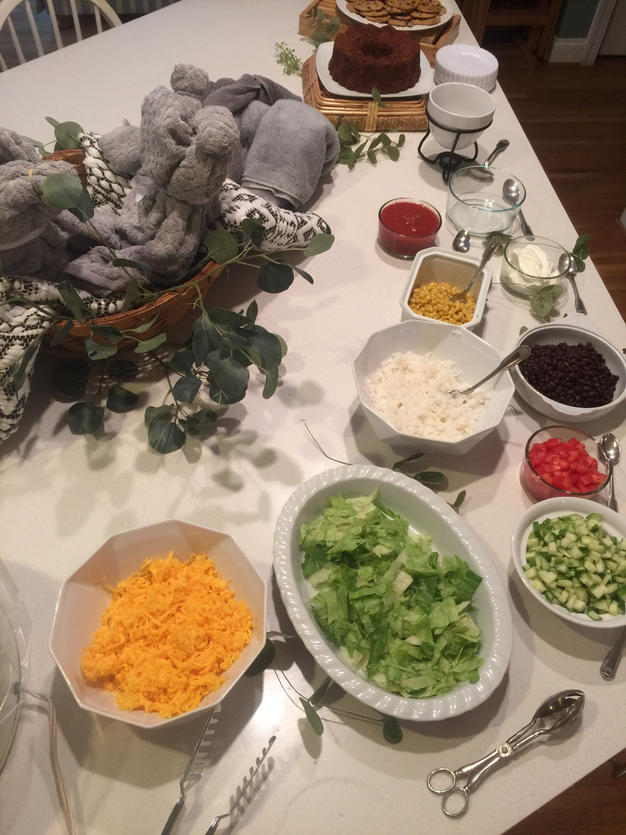 Everything else was chopped, cut or shredded and served in simple white serving dishes. 
Supplies for a taco baby shower
Cheddar cheese
Lettuce
Tomatoes
Cucumbers
Canned corn
Canned black beans
Sour cream
Peppers
Salsa
Chips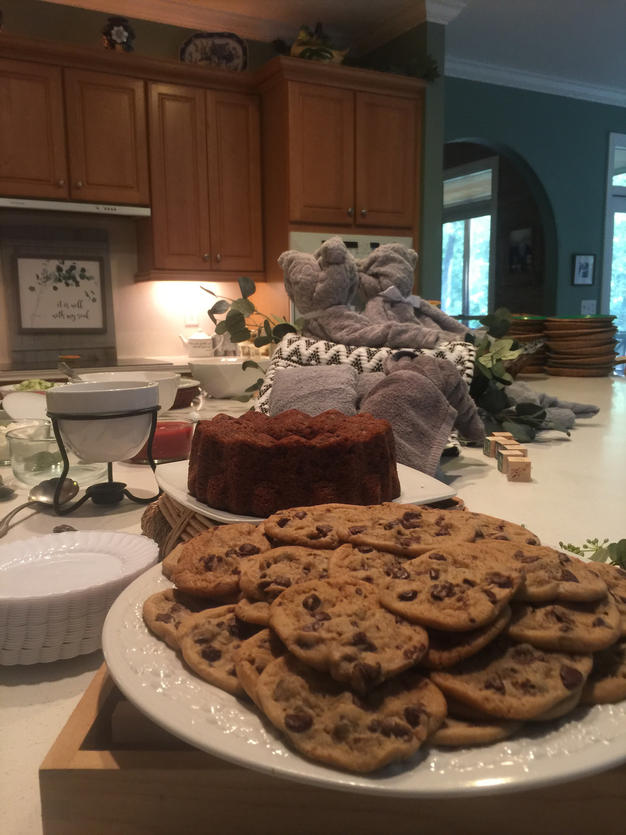 For dessert, we had Nina's chocolate dump cake and chocolate chip cookies. (Recipe)
Ideas to decorate a baby shower with towel animals
Because we are frugal and like for things to serve double duty, we thought "towel animals". They could serve as baby shower decor and then be used for bath time at home!
The cruise ships do towels creatures every day. So how hard could ti be? Right?
Simple.
That is until we tried our hands at folding towels into animals.
We're art teachers so this should not have been as hard to figure out as it was. After all, Pinterest is filled with picture after picture of these wonderful towel animals.
There's even Youtube videos demonstrating how to make them. 
But none of the videos are in English. 
Friends, get you a translator or find someone who can fold them for you and save yourself the frustration!
Just kidding…. maybe. 
Maybe don't wait until the day before to attempt folding towels into animals would be our first advice.
Learn from us!
As a result, our first attempts resembled something melting… sad.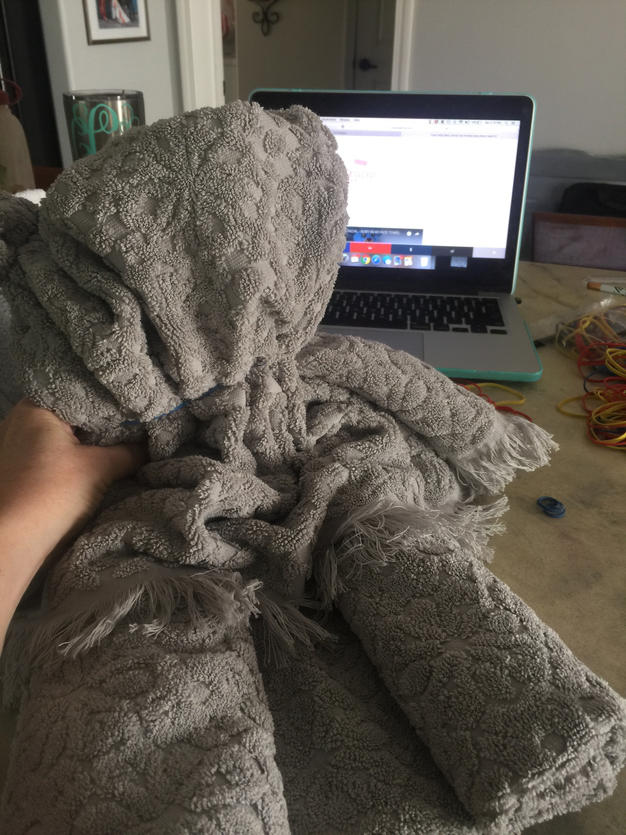 After a little practice and the ability to play the videos again and again and again, they improved.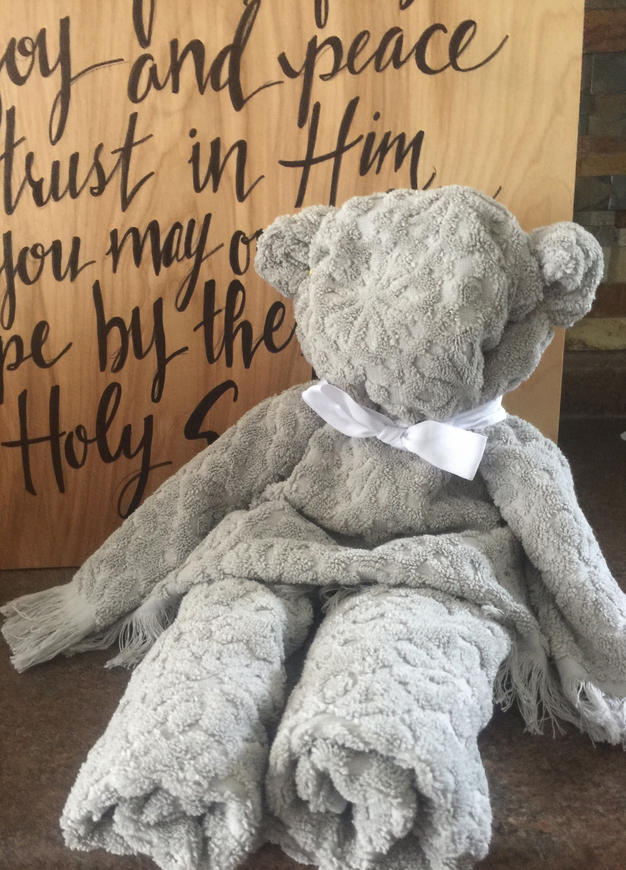 In the end, the elephants, rabbits and teddy bears ( Oh MY!) turned out just fine and the momma to be loved them.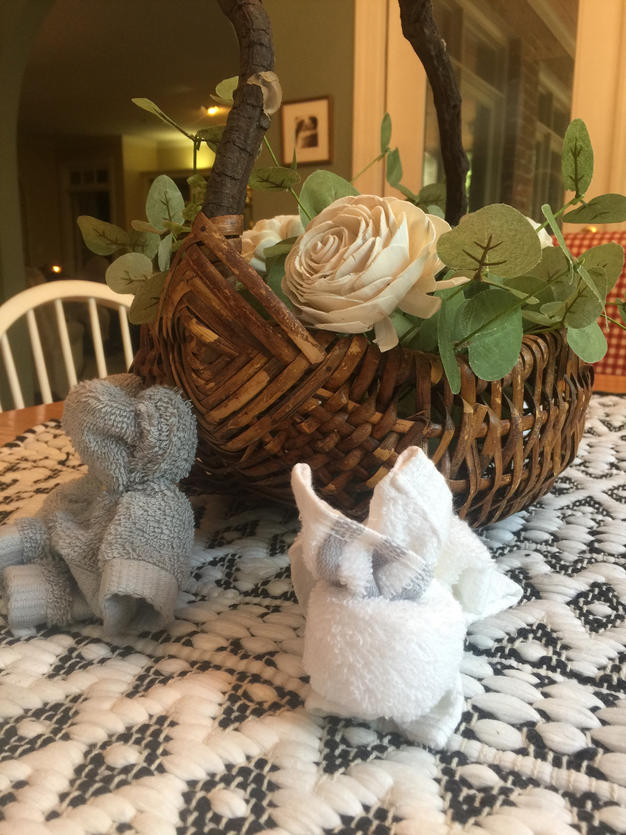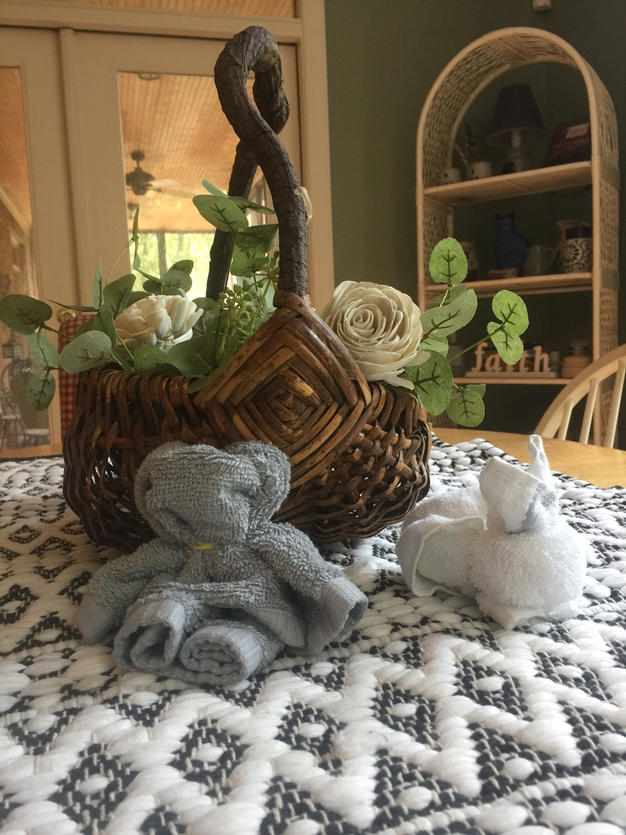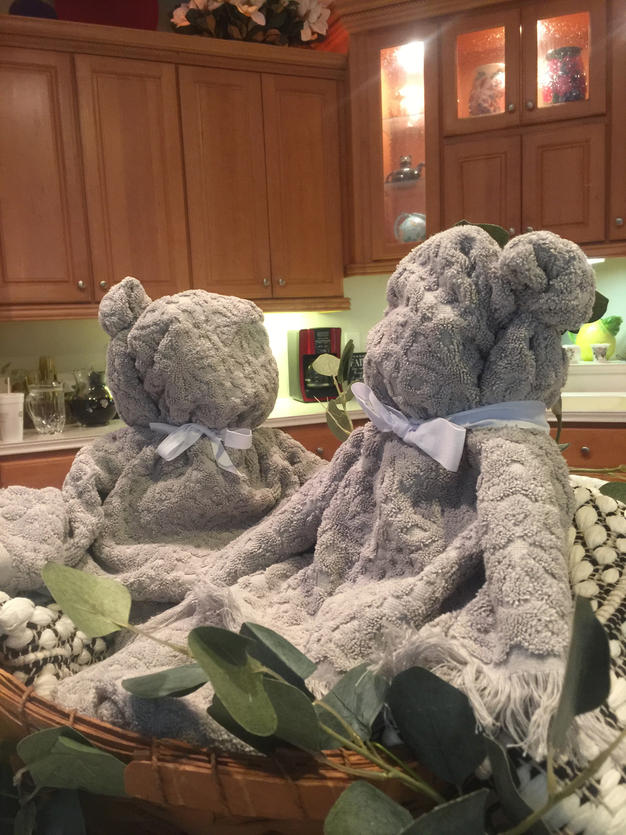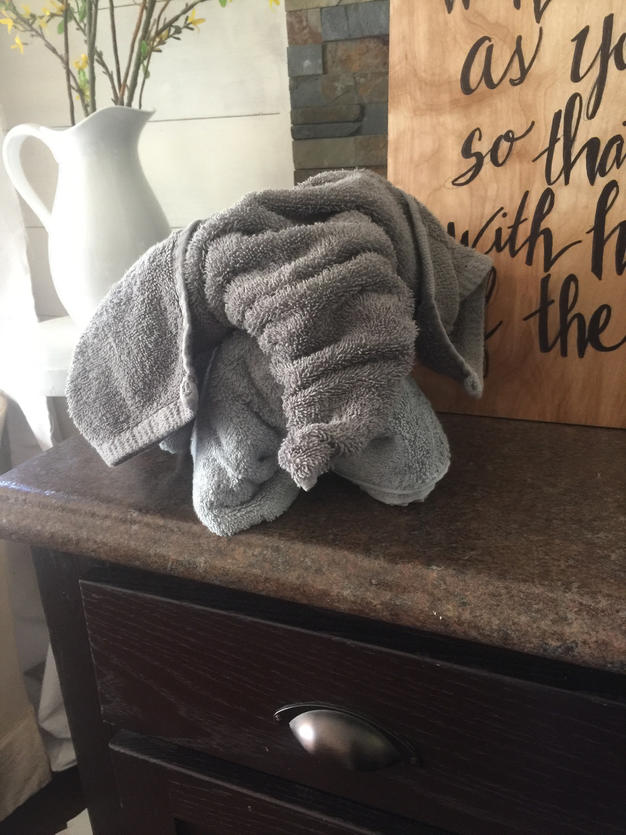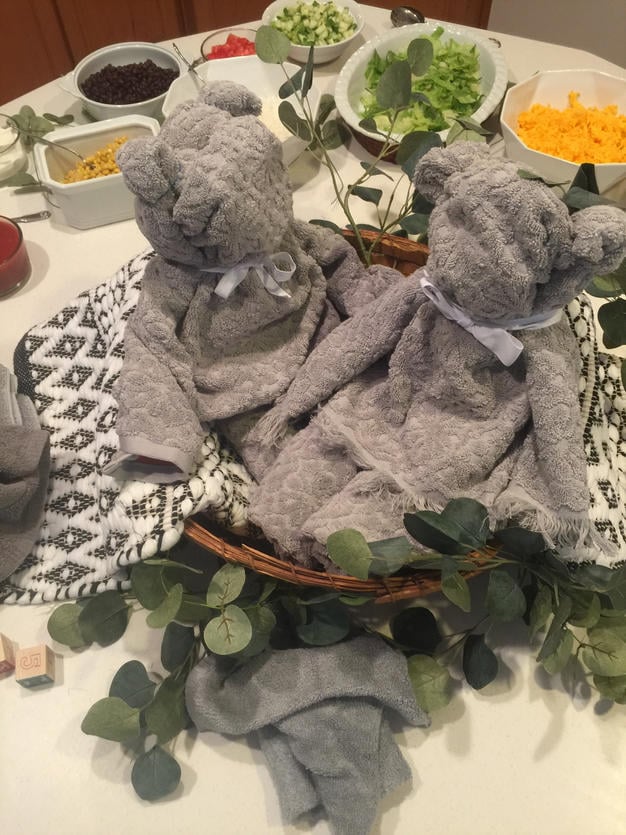 How to make a Bible verse sign on wood
Our "forget Him knot" addition was a hand lettered Bible verse sign.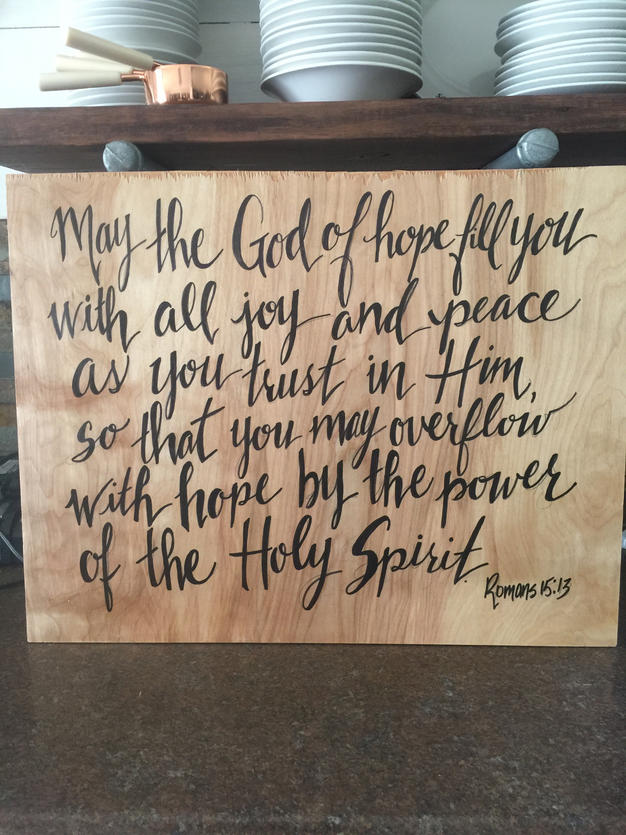 Left over plywood and lattice trim make up the sign and the lettering was done with a black Sharpie marker. 
You can make your own sign too!
∙Snag a pre cut piece of plywood from home improvement store.
∙Lightly sand your wood in the direction of the wood grain.
∙Apply a thin coat of clear poly acrylic to the plywood. This seals the wood. 
∙You can write out your verse or quote with a pencil. The sealer coat allows you to wipe off any mistake you make or misspellings. 
 
∙Then with a Sharpie go over your pencil writing.
We like bouncy thick and thin writing so we make the down strokes of our letters thicker. You can wipe away any pencil marks if you need to.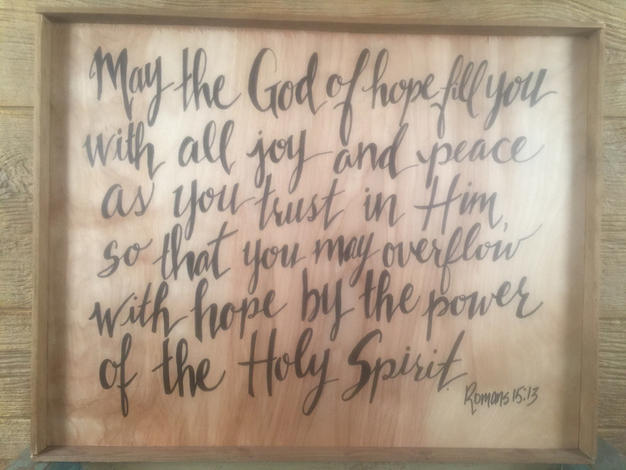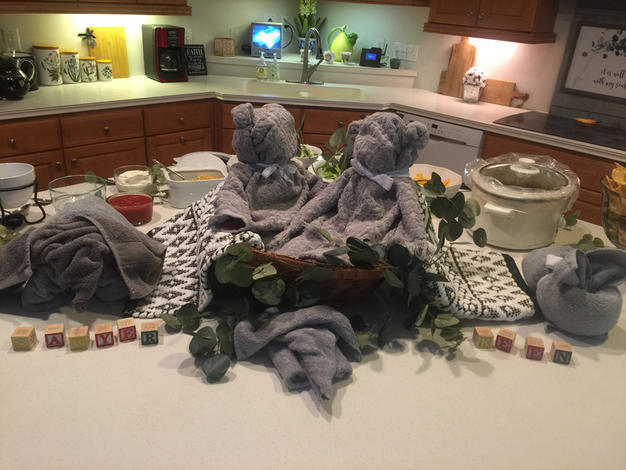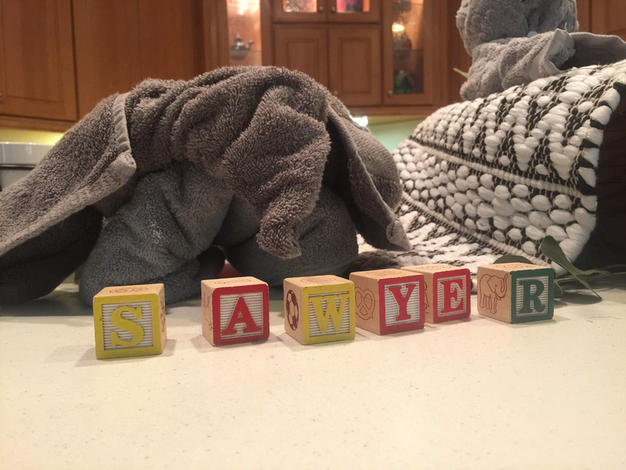 Tacos were enjoyed by all the guests and we are looking forward to the joy a new baby brings!
See our other baby shower ideas!
    forget Him knot!