This recipe has been floating around for many years. Nina's mother had a variation of this recipe but through the years we have tweaked it.  
Sometimes it is called "dump cake", but we figure it's also a  one bowl cake. Either way, it's yummy!
Not only is this our favorite cake to make, it can be made in one bowl, no mixer and with just a spatula to stir the ingredients together. You probably already have the ingredients in your pantry and fridge.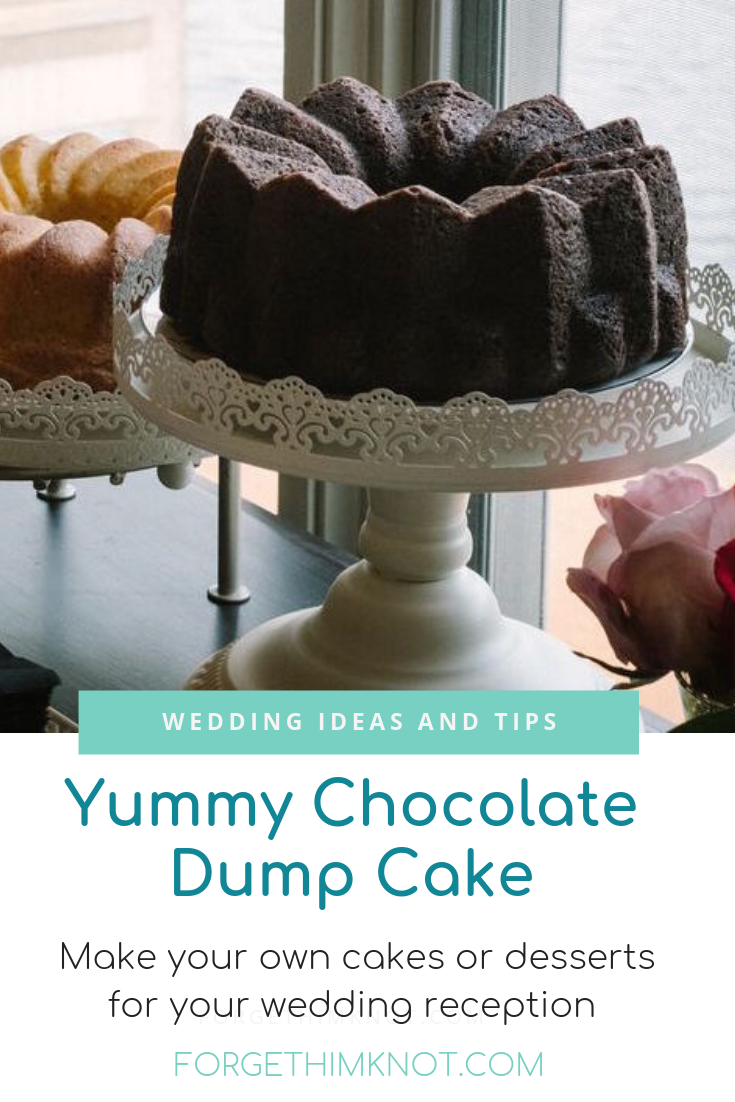 You do not need a fancy bundt cake pan, it can be baked in any cake pan and even a pyrex dish.  Best of all, it is a moist dense yummy cake.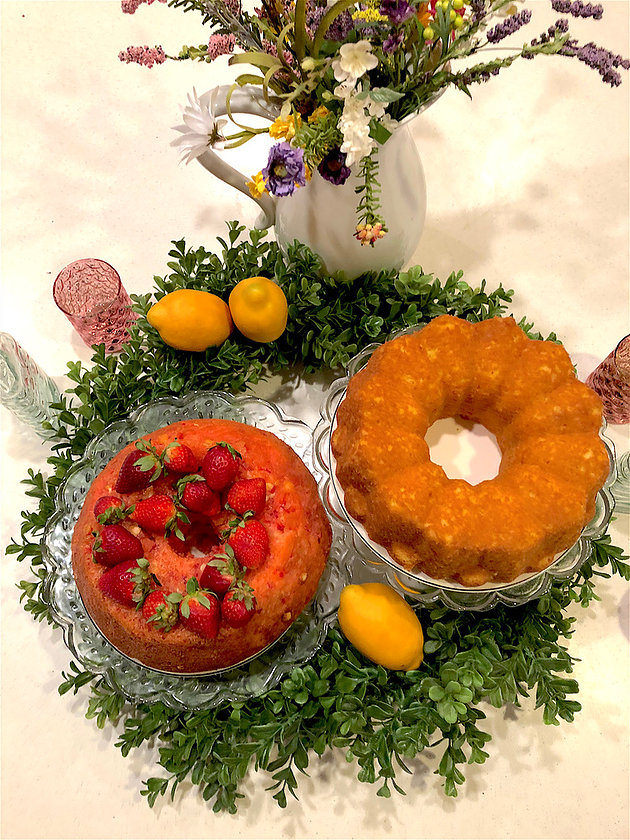 One Bowl Cake Recipe: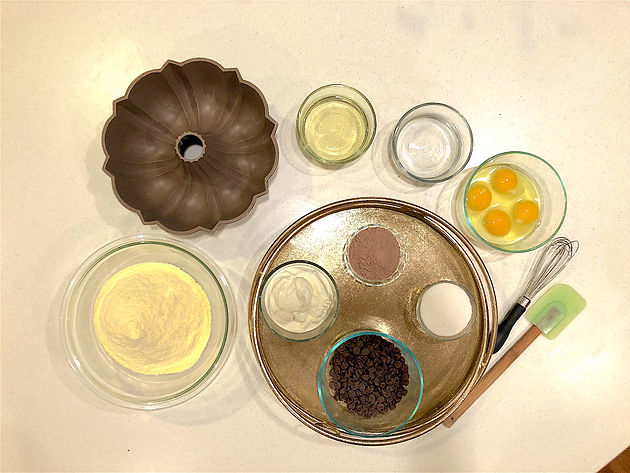 1 box yellow cake mix
1 3oz package of instant chocolate pudding
1/2 cup sugar
1/2 bag of chocolate morsels (optional)
8 oz. sour cream
3/4 cup water
3/4 cup vegetable oil
4 eggs (well beaten
cooking spray with flour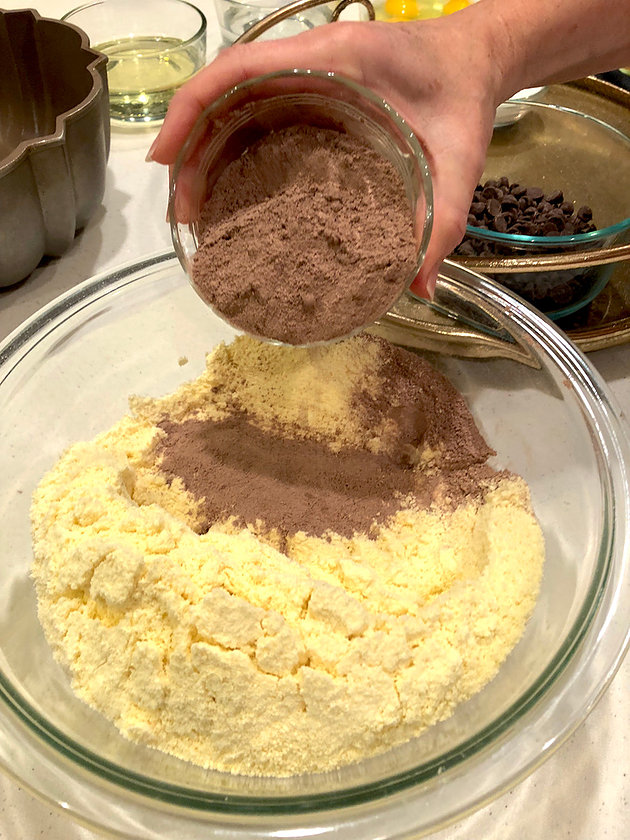 In a large bowl, combine cake mix, chocolate pudding, sugar, and chocolate morsels.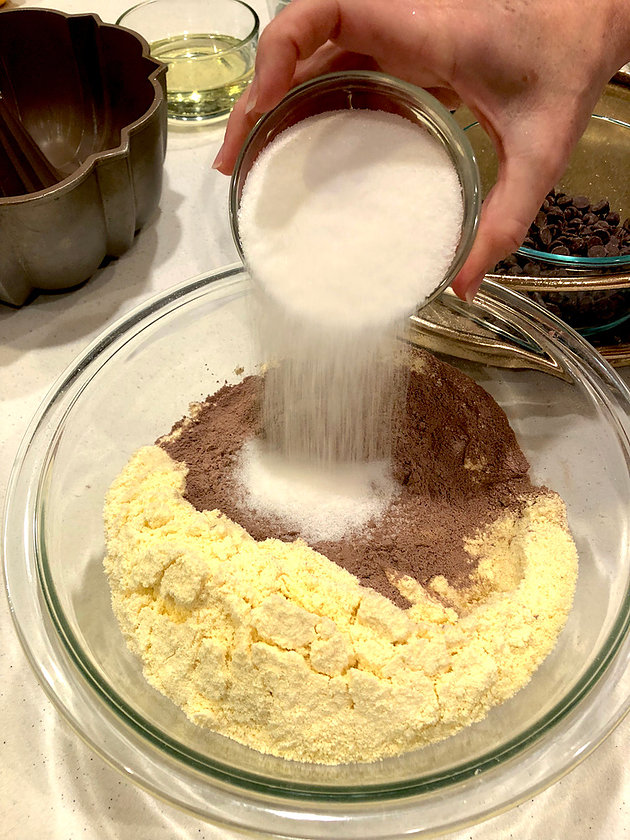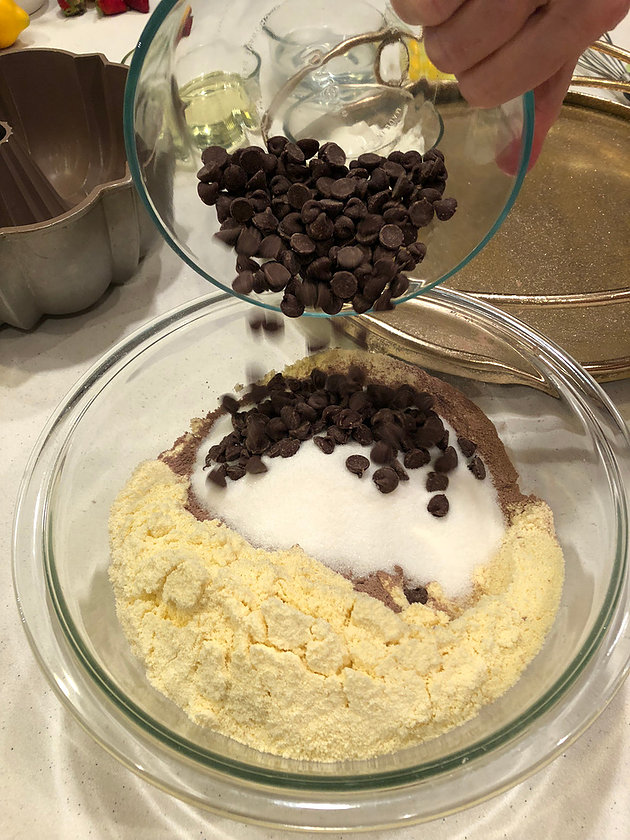 Stir to mix.
Add sour cream, water, vegetable oil and eggs.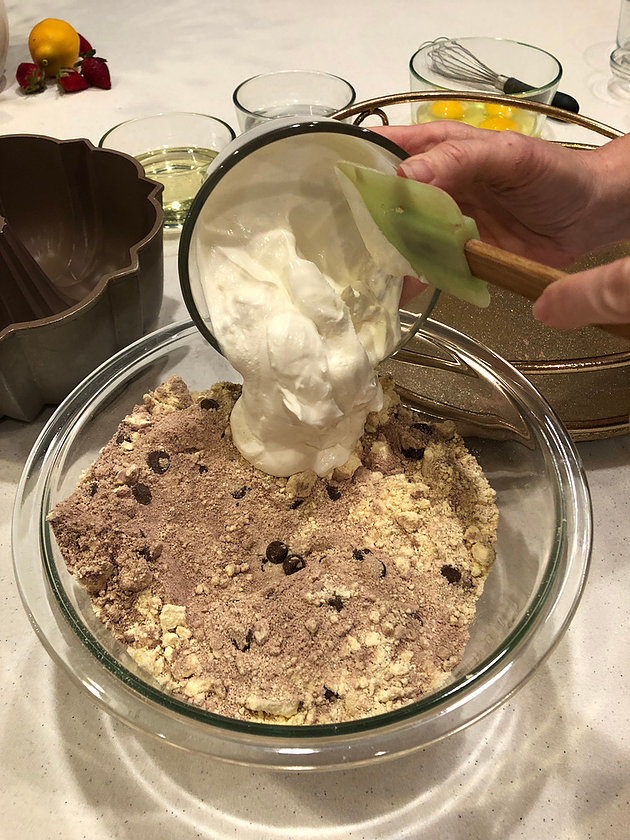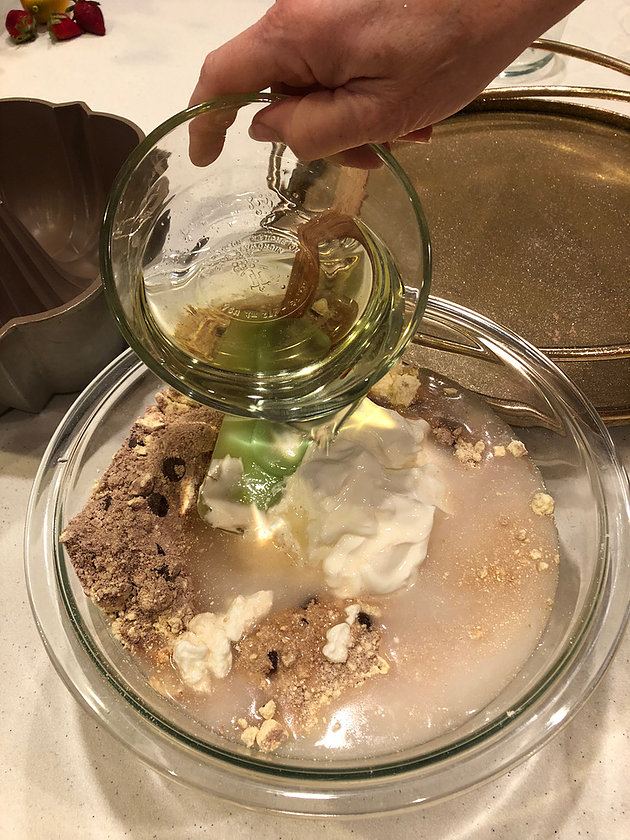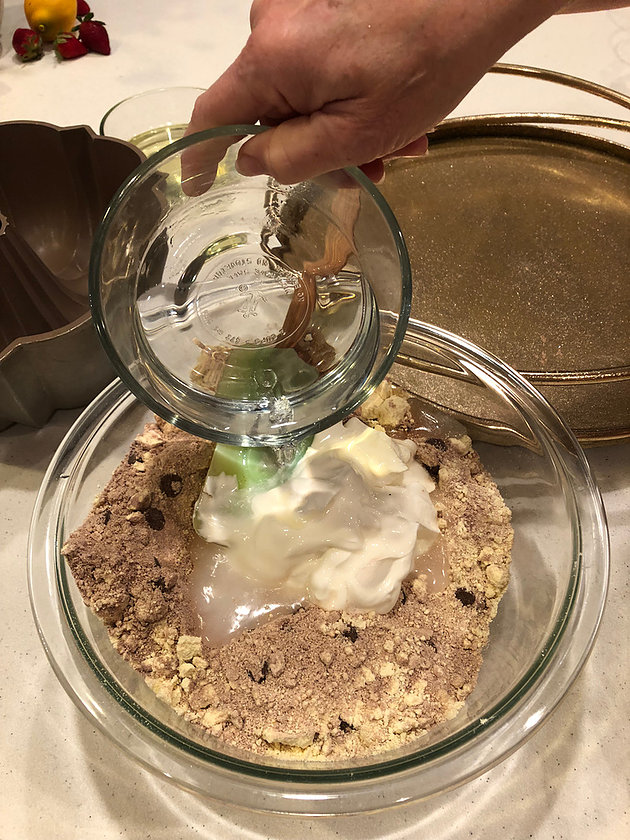 Mix all the ingredients throughly until combined.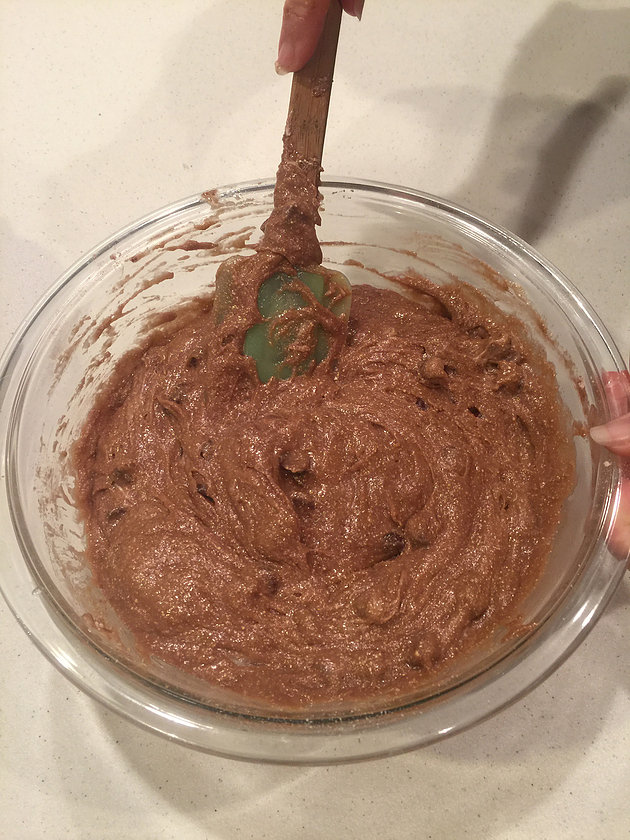 Spray your cooking pan and fill with cake batter.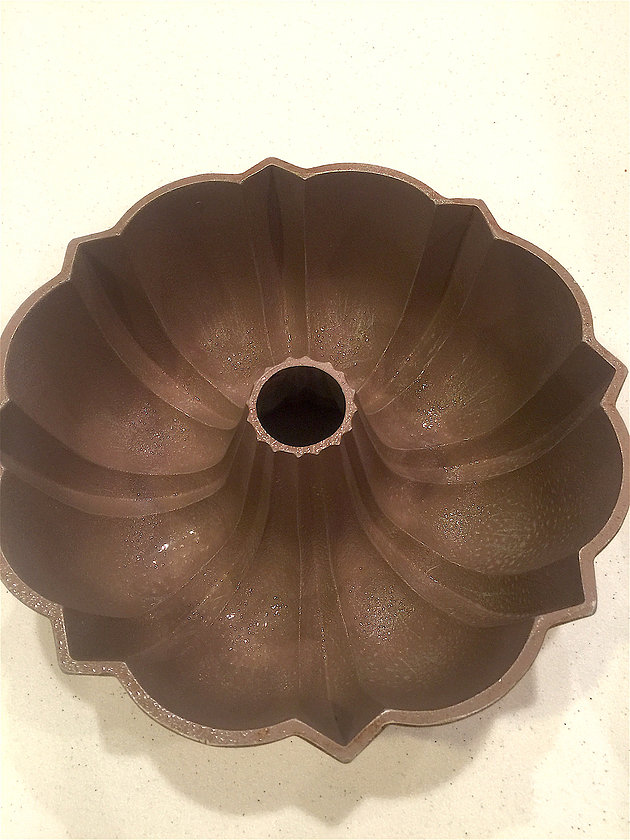 Bake for 45 minutes at 325 degree convection or 350 degree in a standard oven.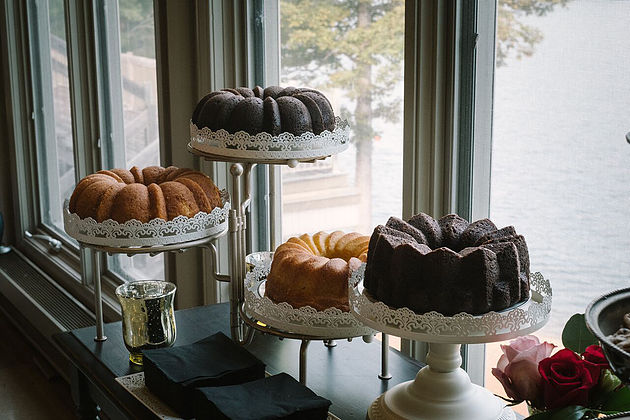 We have used this cake recipe in multiple flavors. Just let your own creativity go!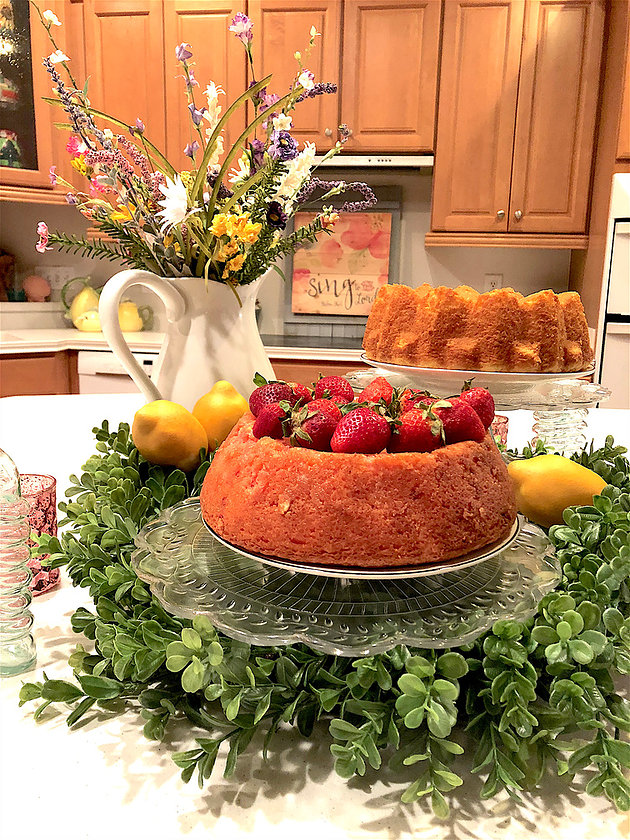 Here's a few of our favorite flavors.  
Strawberry cake mix with cheesecake instant pudding and white chocolate chips. 
Lemon cake mix with lemon instant pudding. You can also substitute lemon juice for the water. 
Double the chocolate with a chocolate cake mix and chocolate instant pudding. 
Red velvet cake mix with a cheesecake instant pudding. 
Yellow cake mix with caramel instant pudding and caramel chips.
White cake mix with cheesecake instant pudding.  
 This cake does not need icing…it's yummy on it's own. We have even used this method to make wedding cakes! You can read about this wedding here!
Let us know your favorite cake and pudding flavors! But while making these cakes today, we dropped the phone in the cake mix… this is one flavor we don't recommend.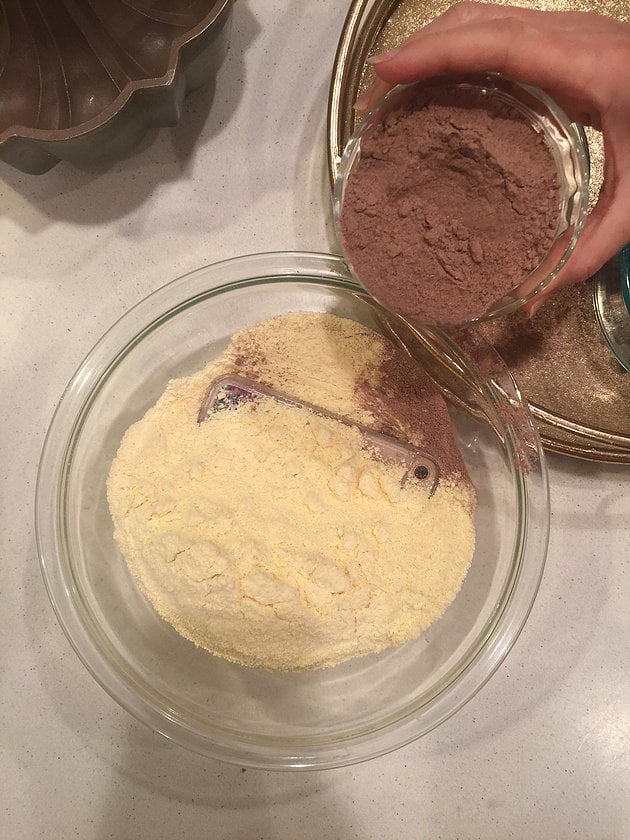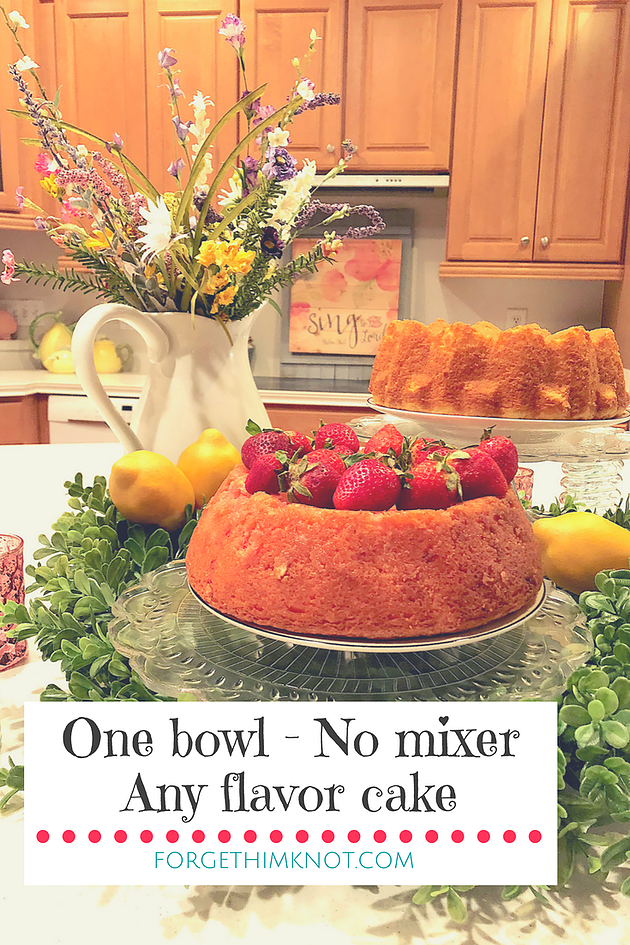 You can download the recipe from our "Freebie Library!" 
    forget Him knot!!