Thanksgiving happens to be one of our favorite holidays to celebrate.  Food. Family. Fun.  
Feeling thankful makes it an extra wonderful time of the year. We designed our Thankful Bundle printables to help you add Bible verses to your Thanksgiving traditions!
There are 9 pages in the bundle. The Bundle includes printables, coloring pages, handwriting pages all with Scripture.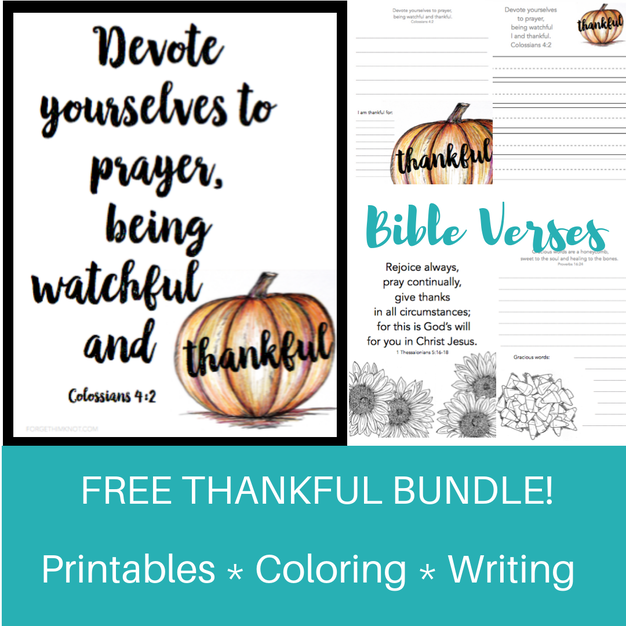 Print them over and over for handwriting practice or cursive writing! Let us know how you use these Thankful printables! 
Find more printables in our Freebie Library   Thankful Blog posts: Thankful Table Decor 

   forget Him knot!