Baby showers…..  On a scale of "formal tea" to "candy bar diaper sniffing/ game playing showers",  we've been to our share of baby showers.
You could say we fall in the middle of the scale. Neither one of us are all that comfortable at a formal tea and we're definitely not big fans of sniffing yucky looking candy smashed into diapers.
Nothing wrong with either end of the scale, it's just we're more the "come and go as you please, take off your shoes, it's safe, there is nothing you have to do, eat till you're full, let's all chat and have a good time" …. sort of girls! 
We are also the "how can we find a creative way to incorporate God's Word in creative ways kind of girls! Here's our take on a bird baby shower with Bible verses!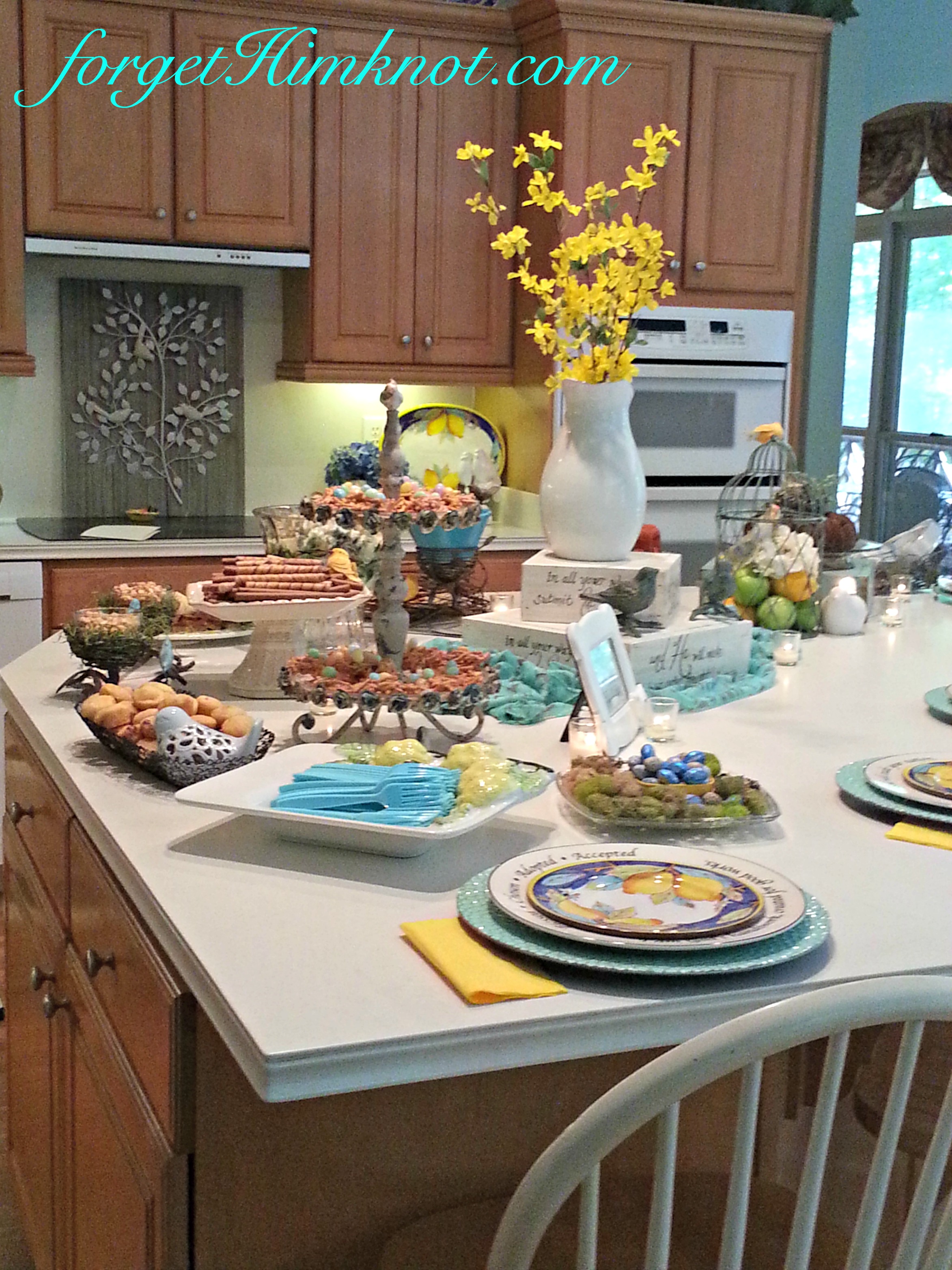 Art Work and Room Decor
Be inspired by things around you… We were inspired by art we found online. So we re-created our own art work. Decorate the room with artwork or pieces that incorporate the bird theme in your color scheme.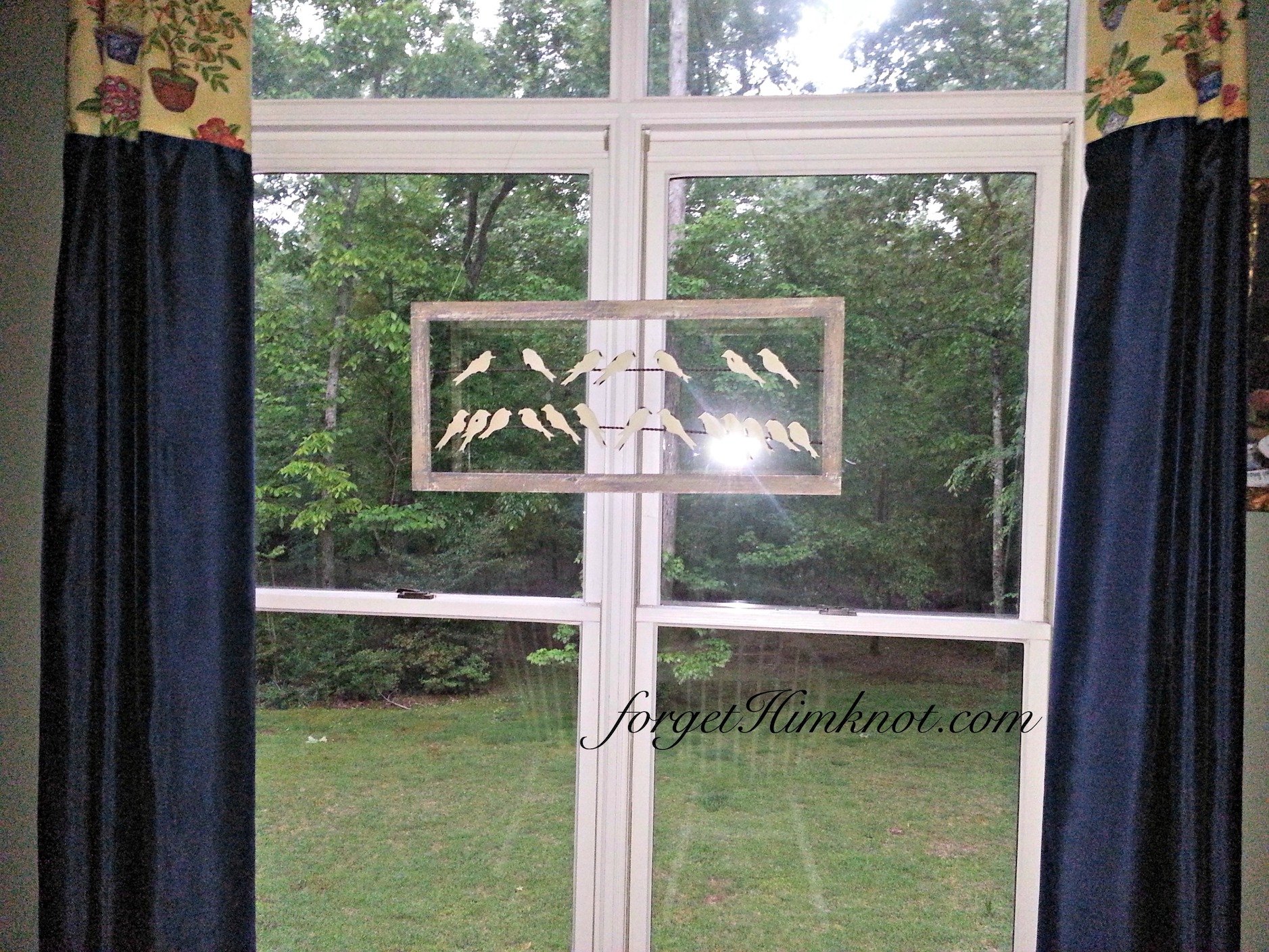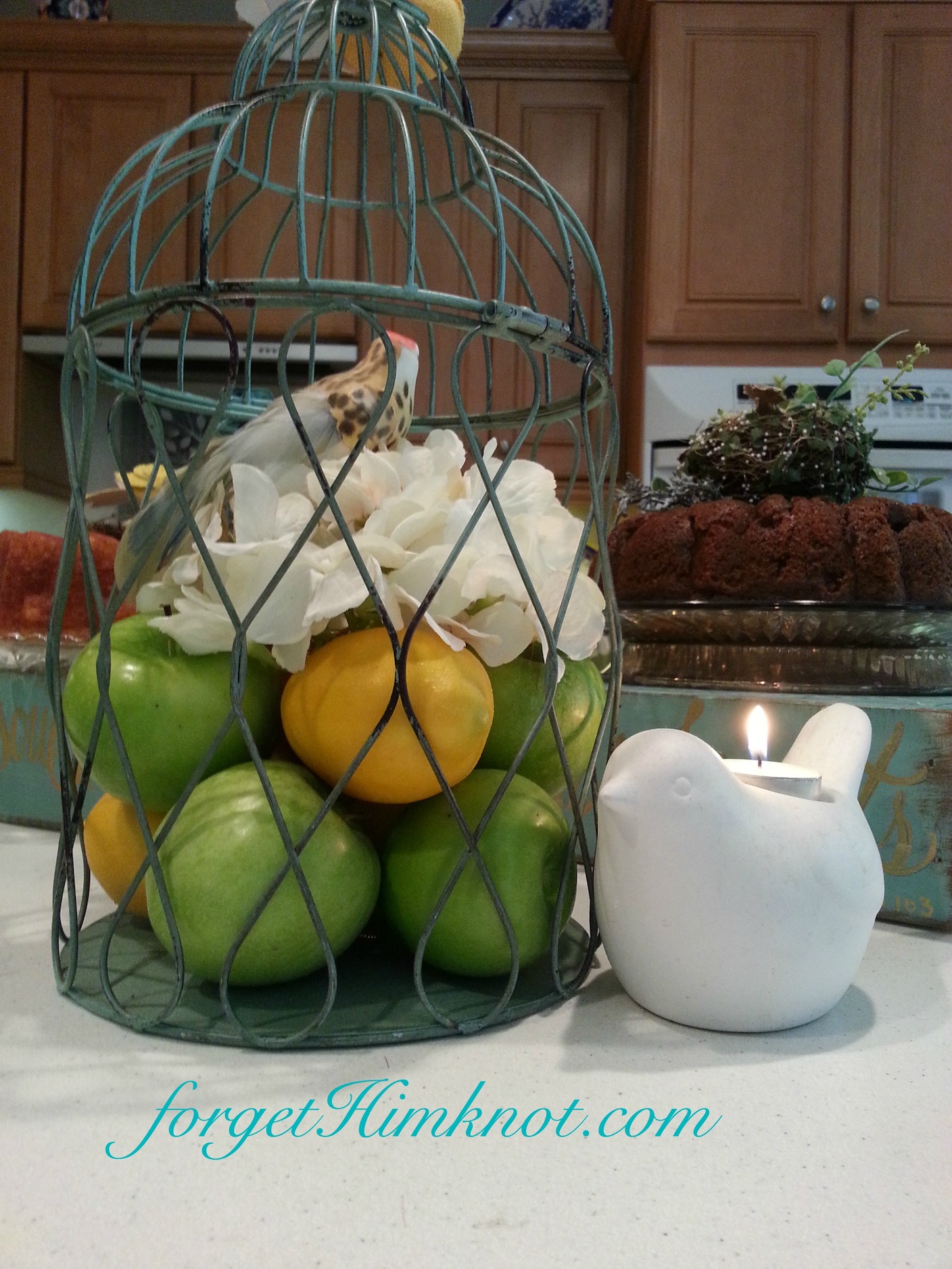 We could have added these cute banners or garlands to the fireplace or hanging in the windows. Aren't they cute? But we restrained ourselves and kept it simple.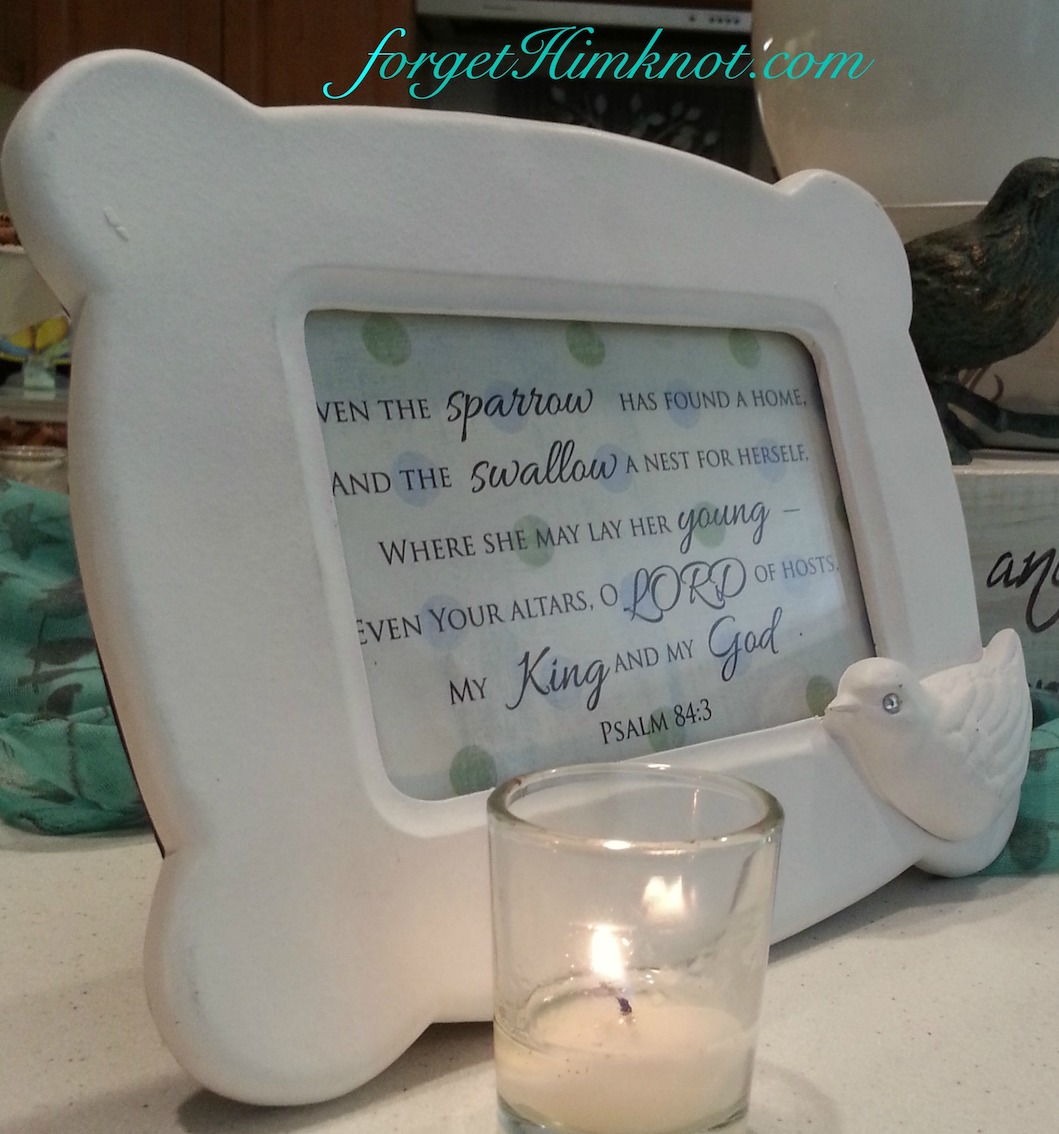 You don't have to keep a baby shower babyish! We kept the theme of the birds in the artwork, but notice the feel is not babyish. This way, the art pieces can be moved throughout your home after the shower is over rather than into a box or the trash because it doesn't match your home.   
Baby Shower Table Decor
Centerpieces 
We kept our centerpieces on the simple side. Since this is Nina's house, we try to keep decor flowing throughout and use the pieces she currently has displayed for our baby shower decor.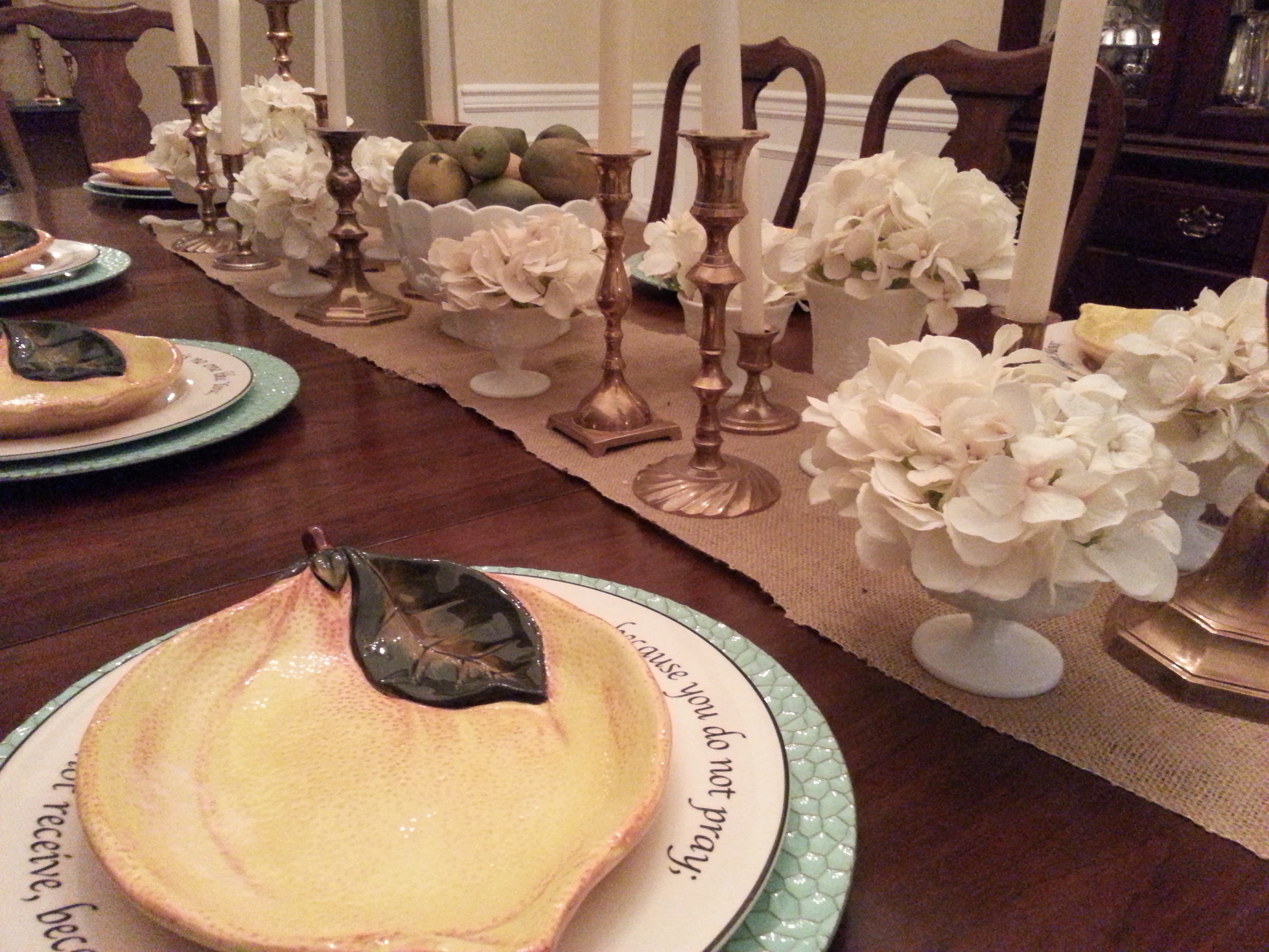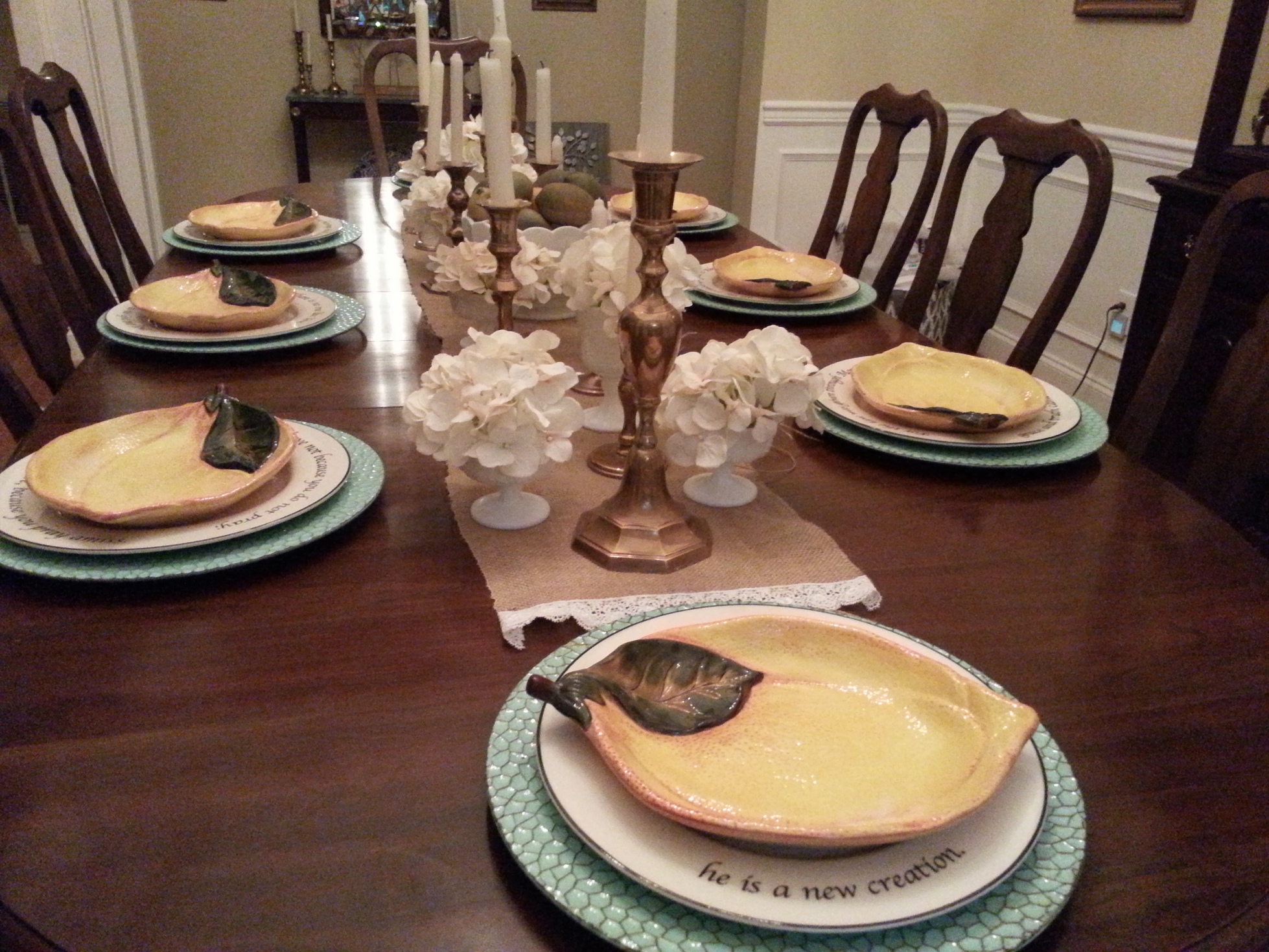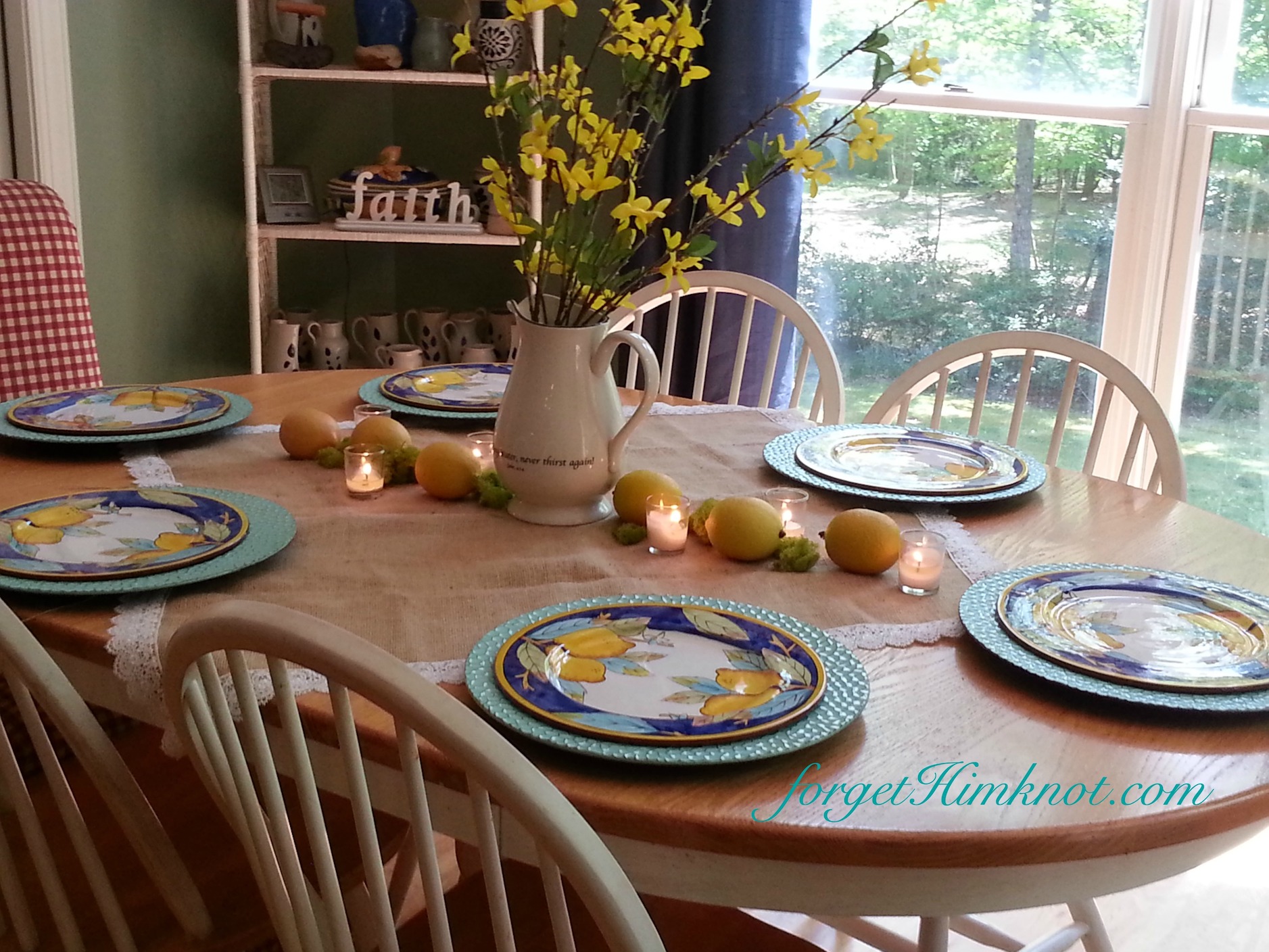 All we had to do was incorporate the bird theme.  We had two tables to decorate and the kitchen island was our serving area.
Food serving set up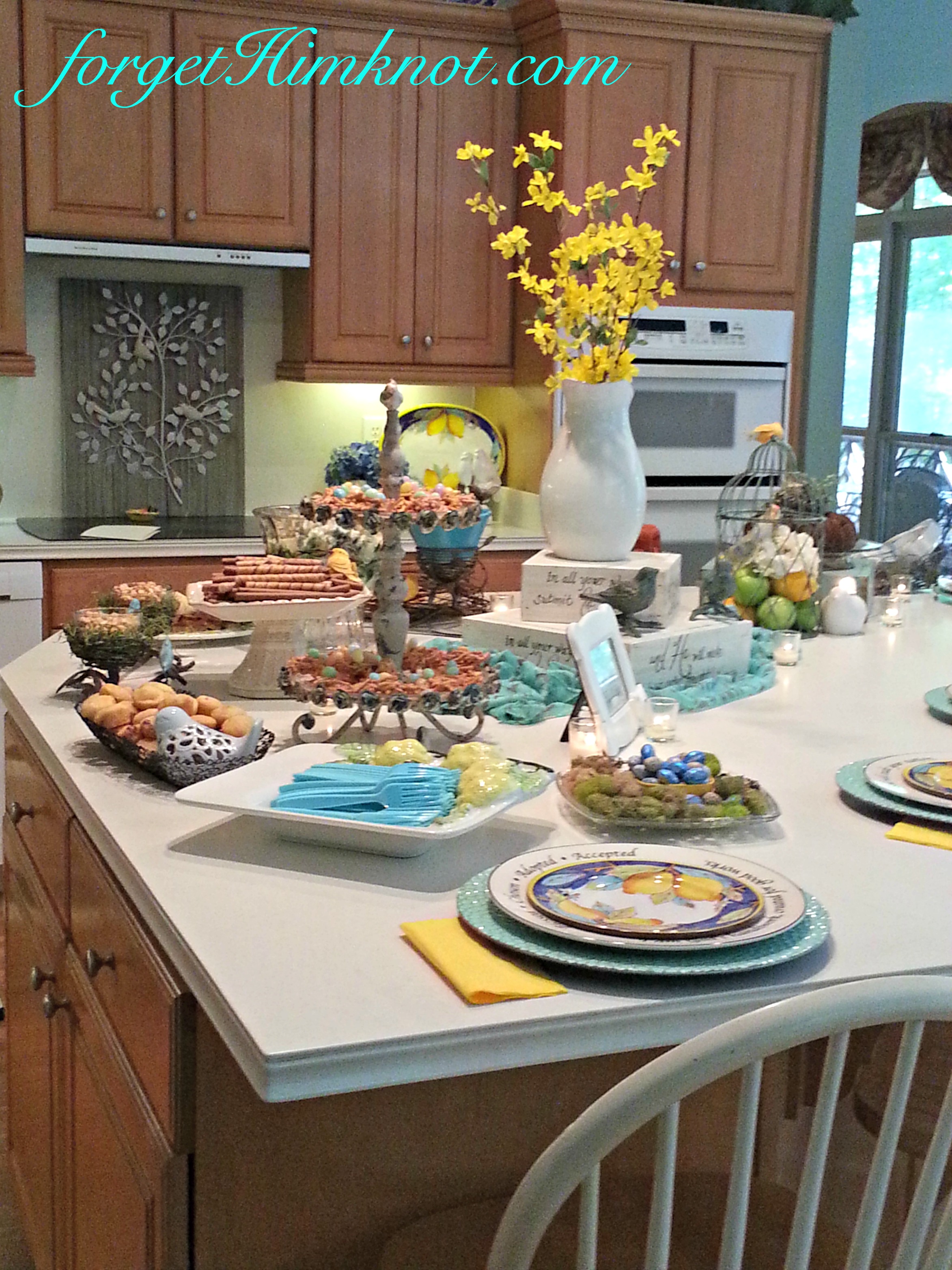 The simple white pitcher is from Target. The other pitcher with Scripture is our Feed on the Word dinnerware. The yellow forsythia are found at Hobby Lobby.
We just happened to find a scarf at the thrift store that was a perfect match to our theme…. at a whopping .50 it was a no brainer!
The true focus to our centerpiece on the serving island, (remember we're the really laid back baby shower hosts!) is the Bible verses on our cake boxes.
Because the verses are on all sides of the boxes, no matter which angle you see them, there will be God's Word. We found this matching bird cage, lemons, green apples,  birds, birds nests and hydrangeas at Hobby Lobby.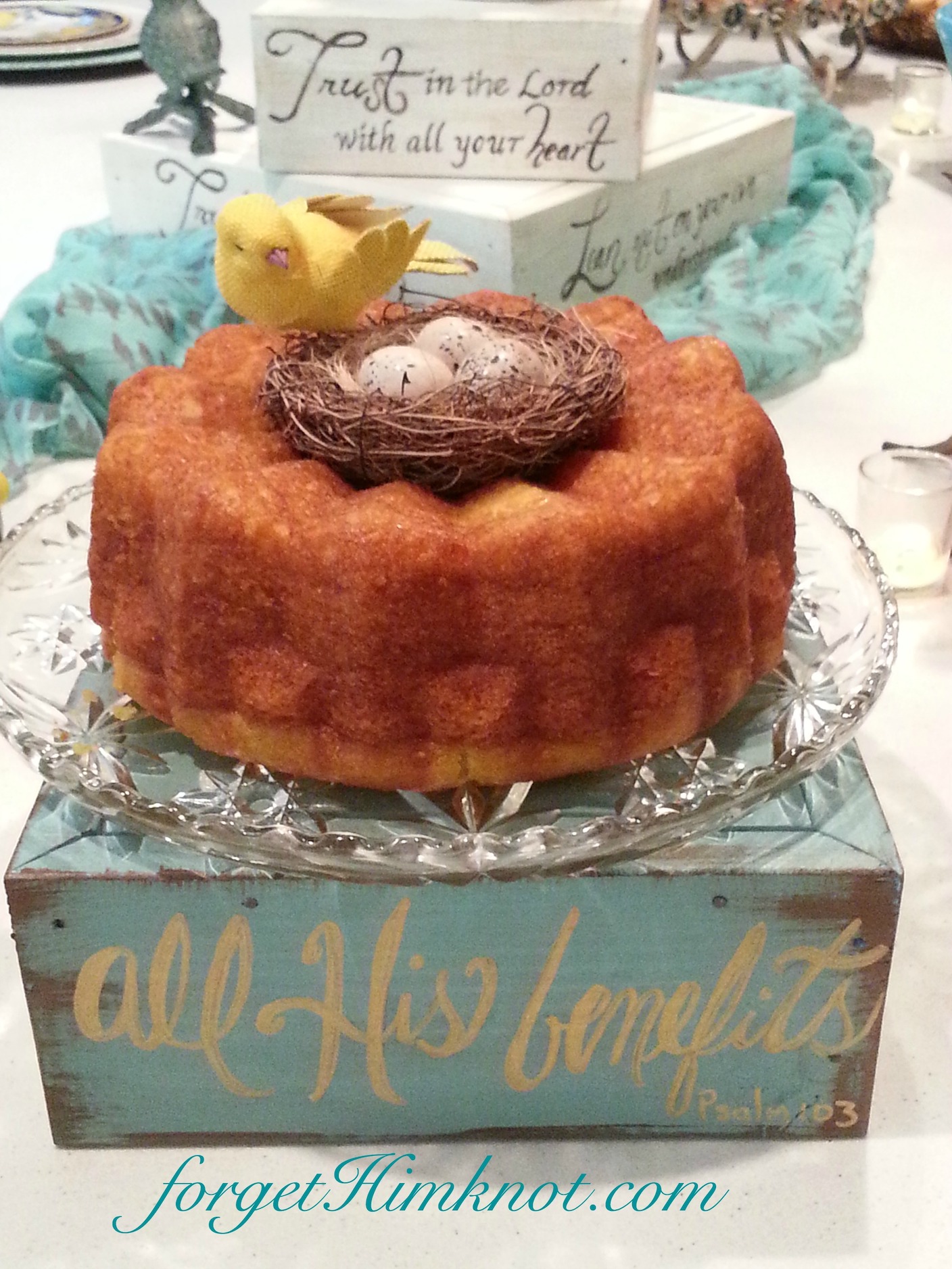 The antique cookie stand is also found at Hobby Lobby, we used it to display the butterscotch nests.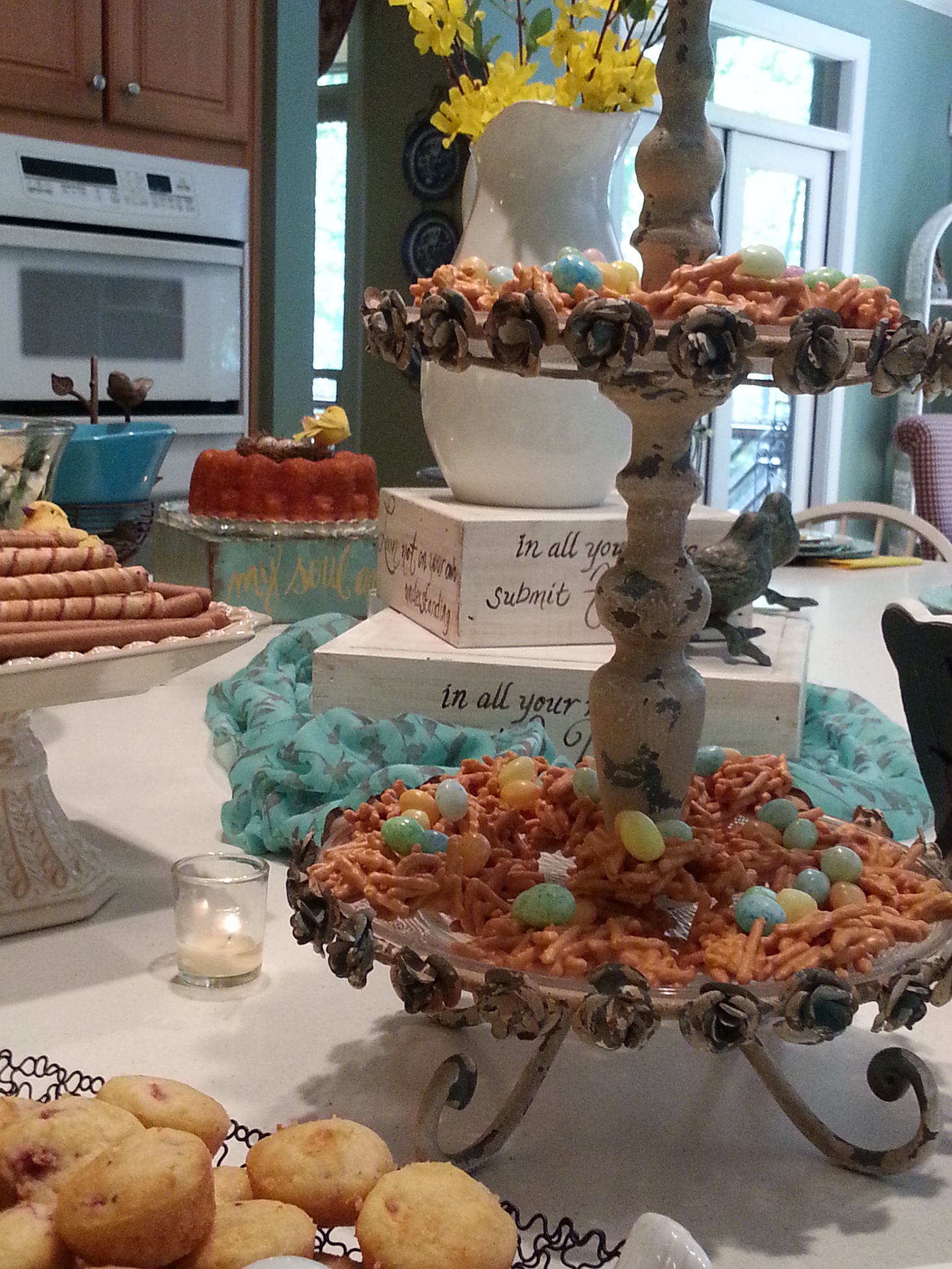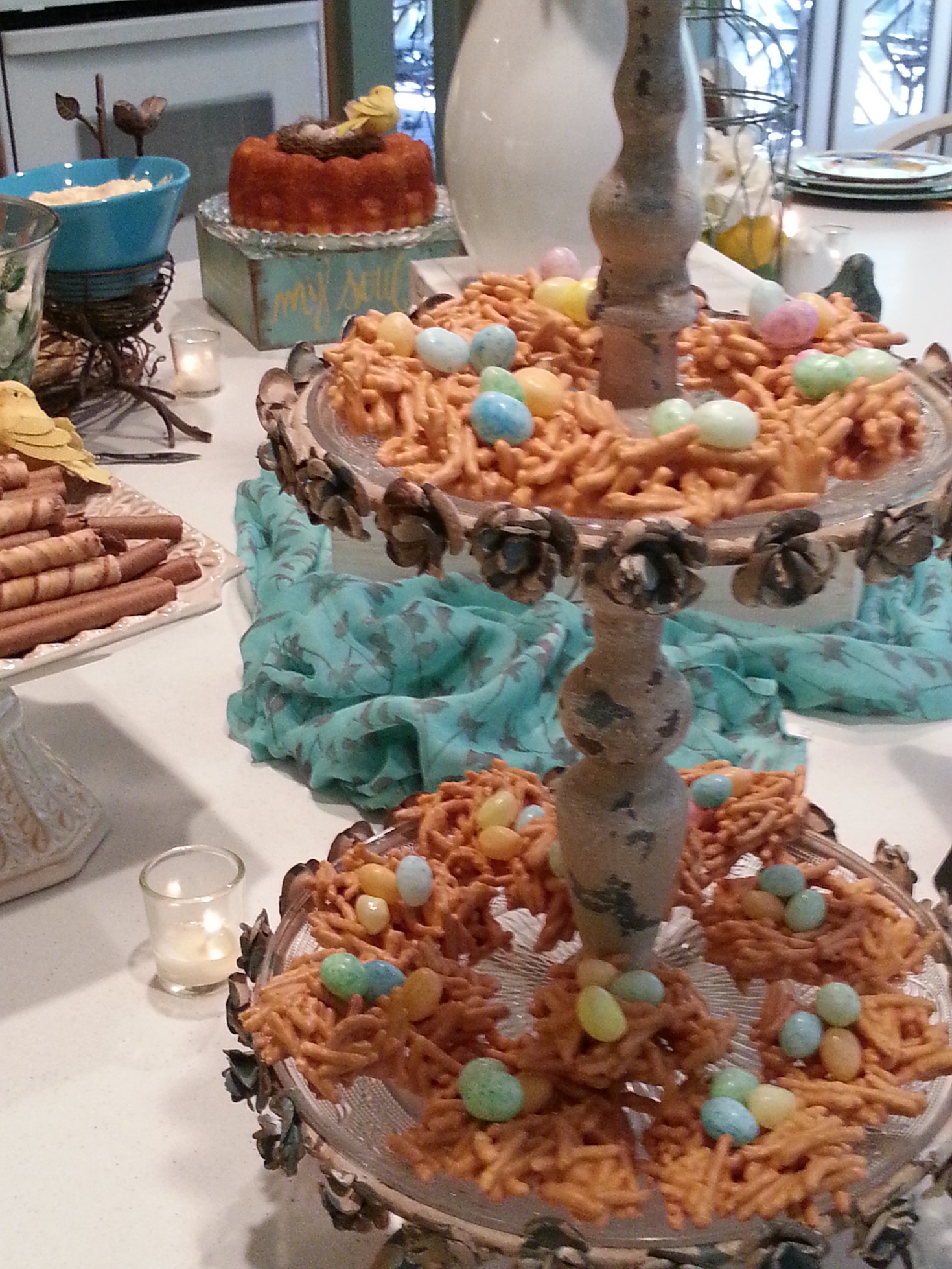 All we had to do was find anything that would carry our theme throughout the serving table.
Adding Bible verses to baby shower decor
 We used the Scripture cake box for the centerpiece and to be a base for the cakes. Chocolate cake, because chocolate should be a daily requirement, and lemon to match our lemon theme and to add the yellow color.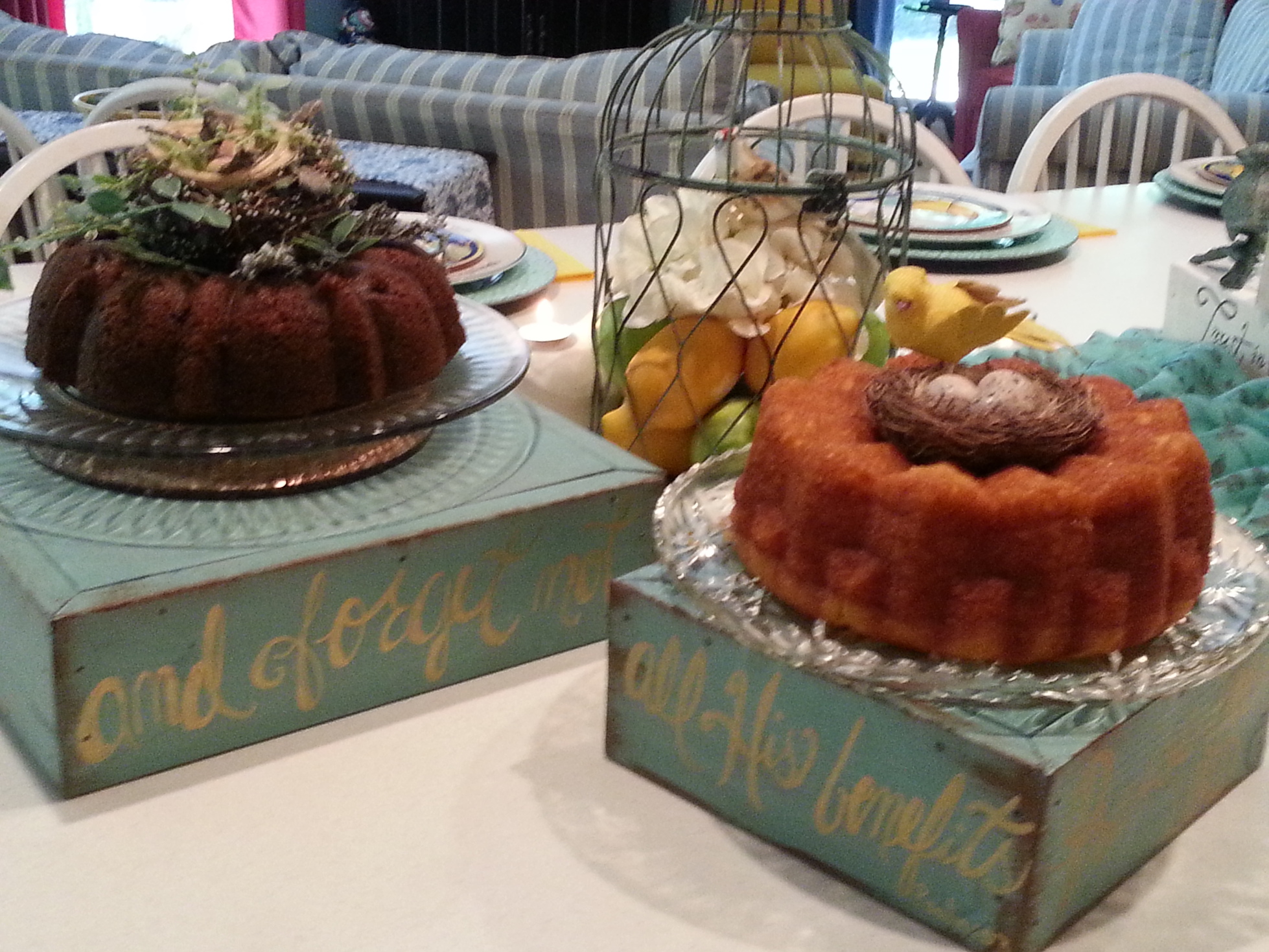 We already had the dark wire baskets and bird nests for holding the peanuts, cranberry and orange mini muffins and the cheese spread.
We used a grapevine wreath to cover a white plate that held the crackers.
The shabby chic stand holding the butterscotch nests is a Hobby Lobby find. Finally, we found this white ceramic photo frame with a bird. On a piece of scrapbook paper, we printed Psalm 84:3!
Baby showers don't have to be formal or Pinterest perfect to be special. Pick your theme, colors, menu, and incorporate your favorite Bible verse… it's really that simple. 
The Menu!
Chocolate Dump/Bundt Cake and Lemon Dump/Bundt Cake 
Grape Goo
Butterscotch Nest with eggs
Cheeseball and crackers
Peanut Butter and Chocolate Balls
Cranberry and Orange mini muffins
Chocolate sticks Nuts
Lemonade and water
                   forget Him knot!