Have you ever met that is just hard to love?
We mean the person that on your own power, you just struggle finding the ability to love this person?
Maybe it is someone, you worked with at work or on project.
It could even be someone you live with or related to!
Is it you? 
Maybe the person we struggle to love is ourselves!
We pulled 7 Bible verses to remind you what God's Word tells us about love. We all need reminding that God loves us, because no one is truly unloved!
God's Word tells us to "love our enemies"…
…and we can be our own worst enemy, that's for sure! 
The Bible also tells us that we need to make the extra effort to love those that are hard to love!
When we remember that Jesus loves them and we begin to pray for them, He gives us the power to love them through His eyes. 
After all, He loved us first so that we can love!  (1John 4:19) Let's do the hard thing and love. Especially love when it's hard. 
When you struggle to love others or even yourself,
remember these Bible verses about love. 
Love:
     ● With actions and truth!
     ● As He commanded us!
     ● Love and be joyful!
     ● Be your daily walk!
     ● Your enemies!
     ● D

eeply!
     ● 

Love God!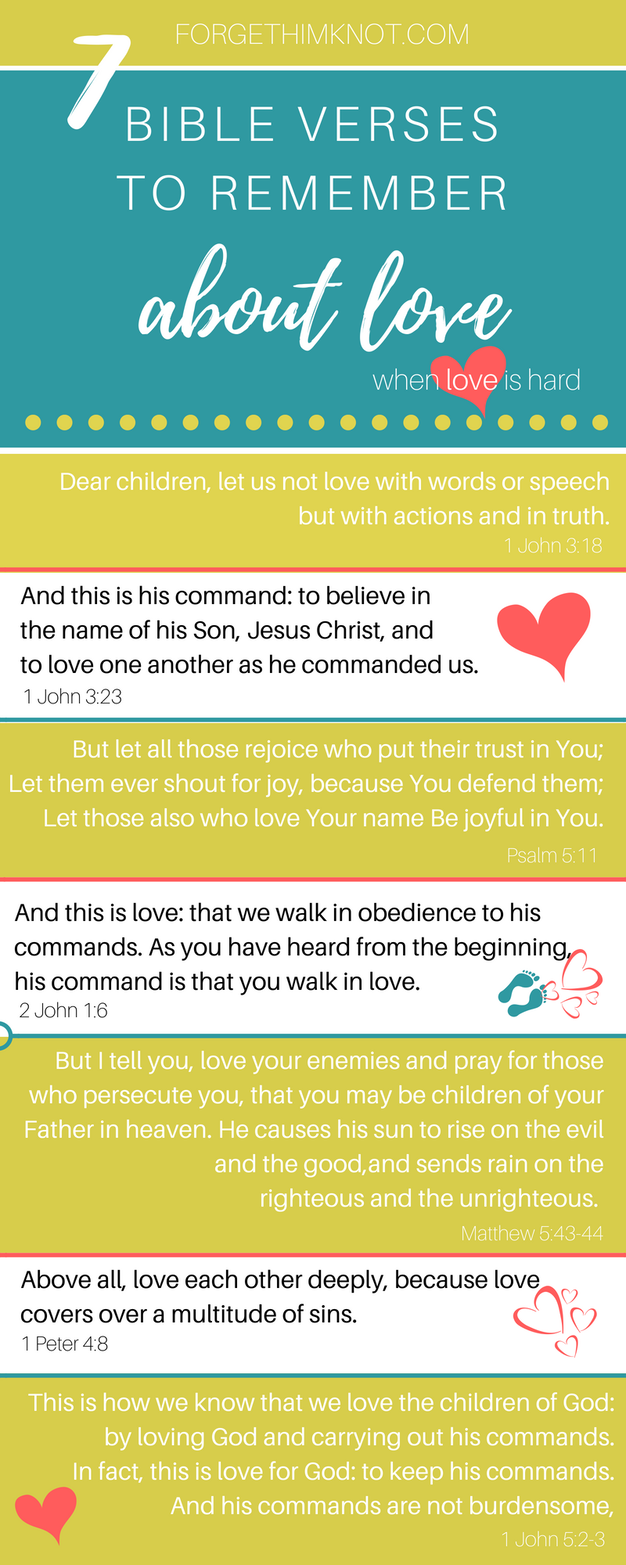 We pray you never feel unloved. Although we may not know you, God does and loves you!
See our Freebie Library to download these reminders and other printables! 
Bible verses about love for kids.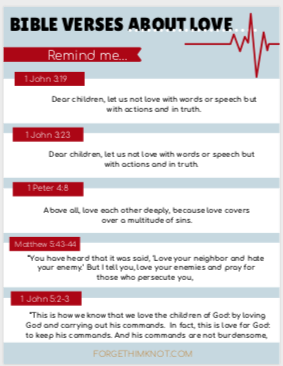 forget Him knot!