Recently, I rearranged the living room and furniture throughout the house. We purchased a 12 foot down filled couch and though it sits wonderfully, it's big.
No, it's huge.
The size of the couch and the coffee tables we have were not working well together, especially with the rest of the room. The search for a new coffee table began.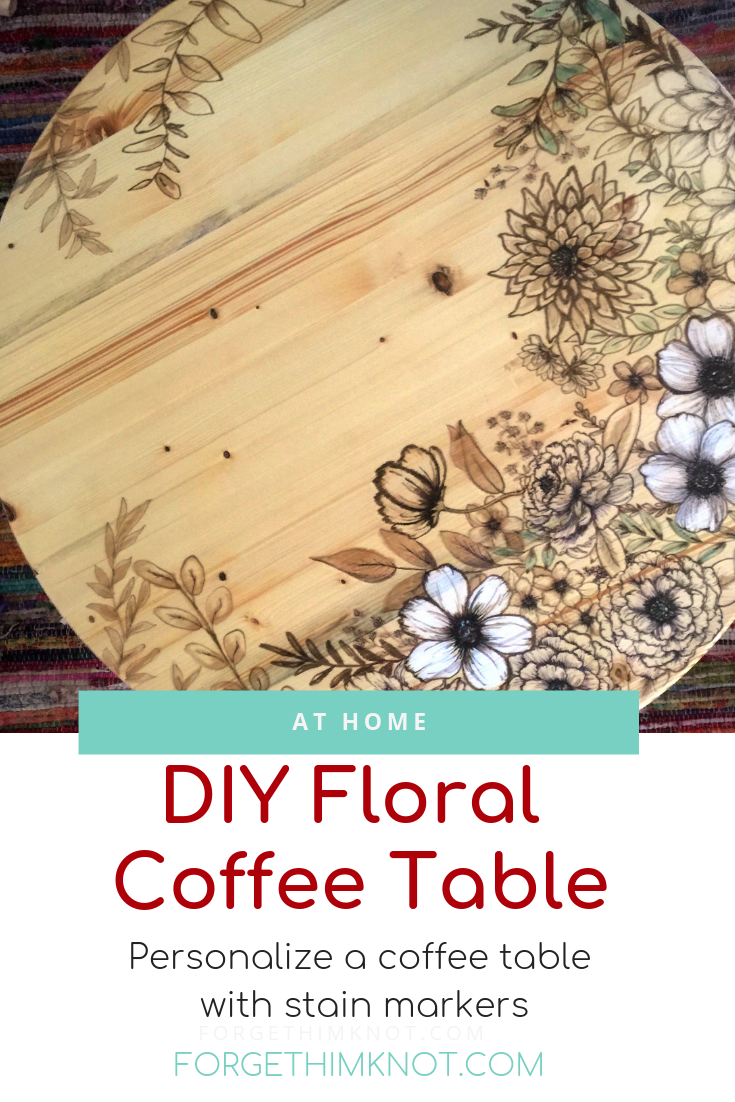 DIY a coffee table and add flowers with stain markers!
I knew a round coffee table would be the best shape and I wanted something natural with a few warm tones of wood to bring some cozy to the room.
First, my husband and I decided to make a floral coffee table with stain markers and a 36" pine round from Lowe's with a couple of 2x4s for the legs.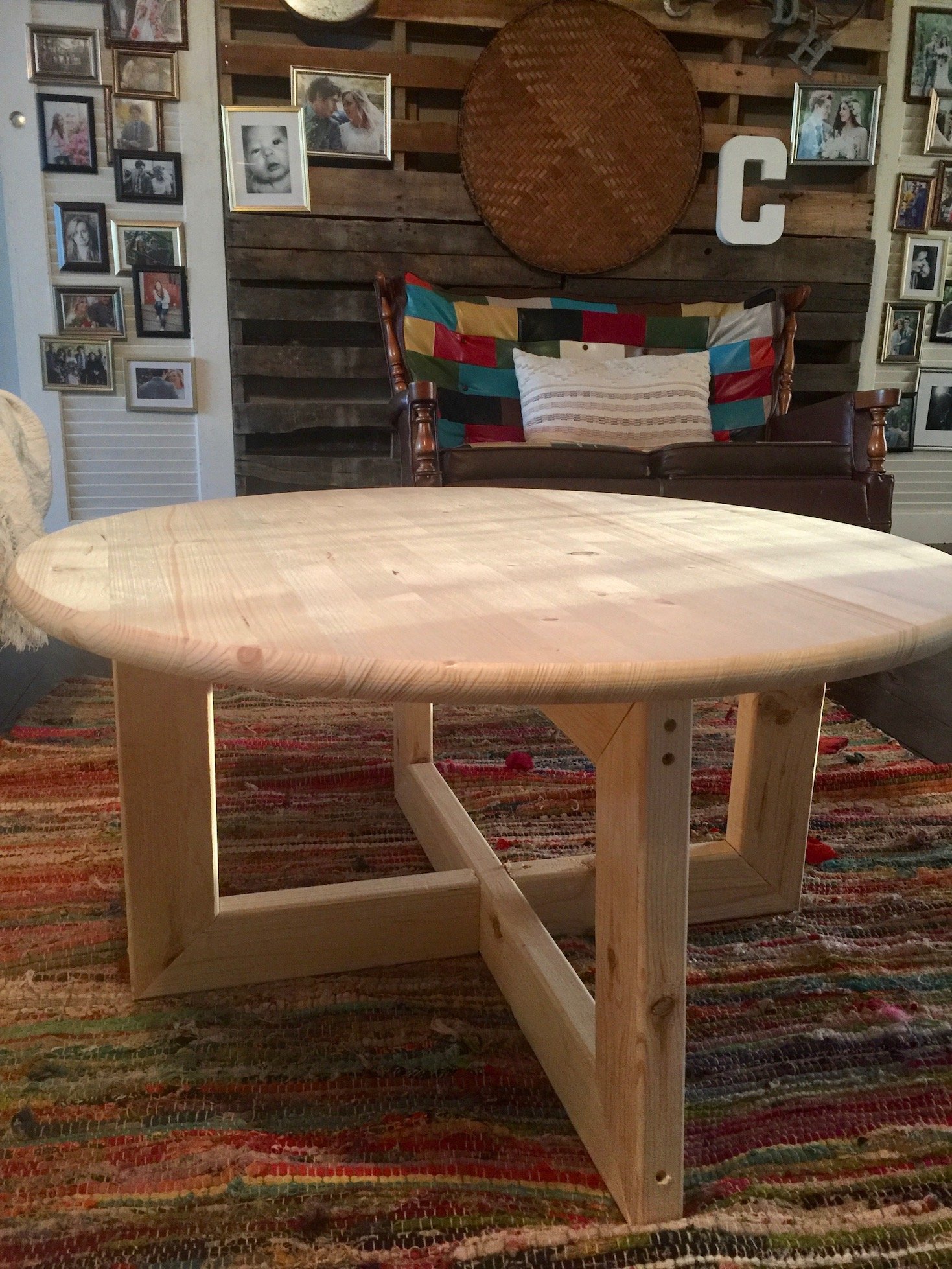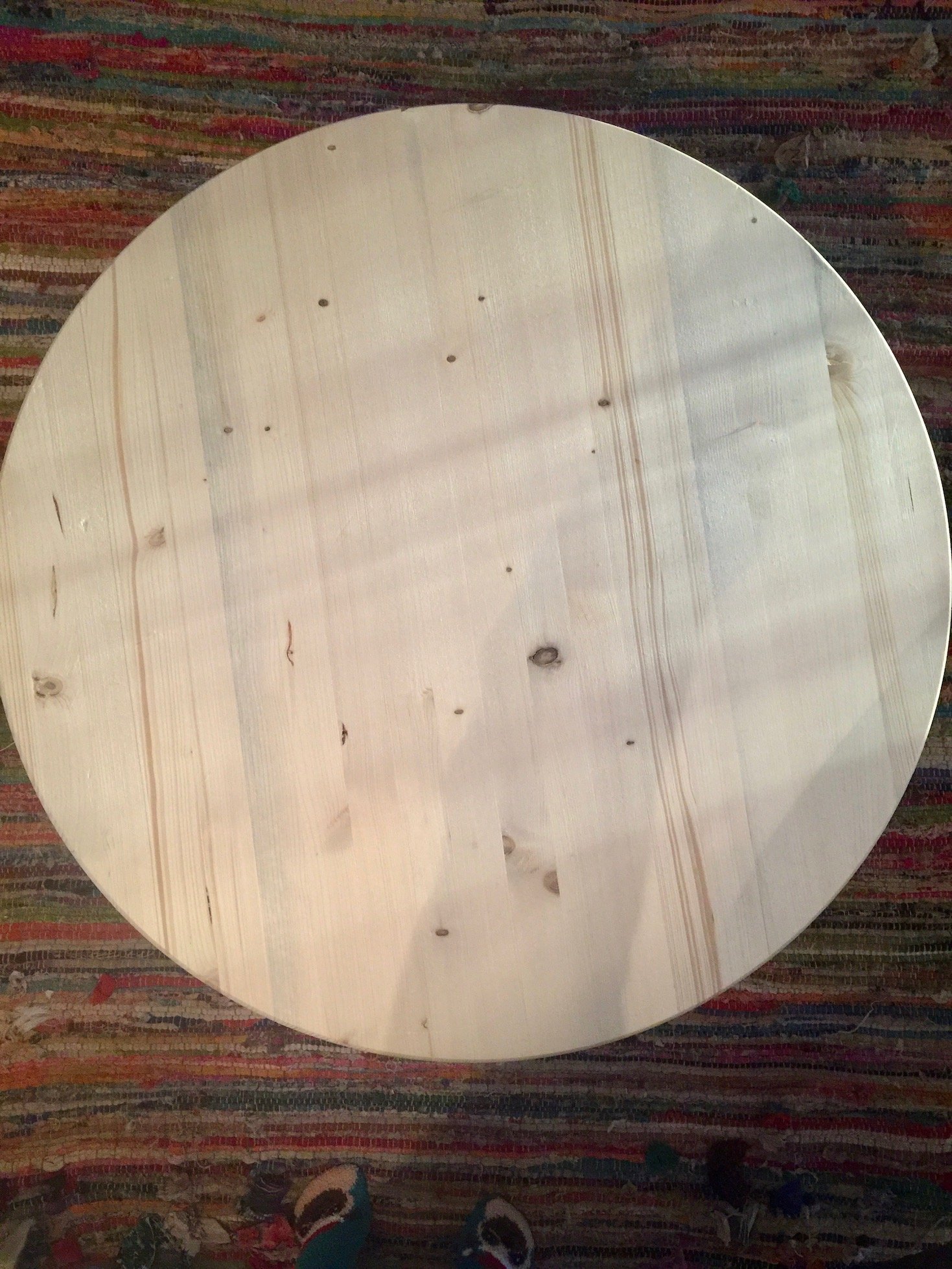 Then it was time for flowers!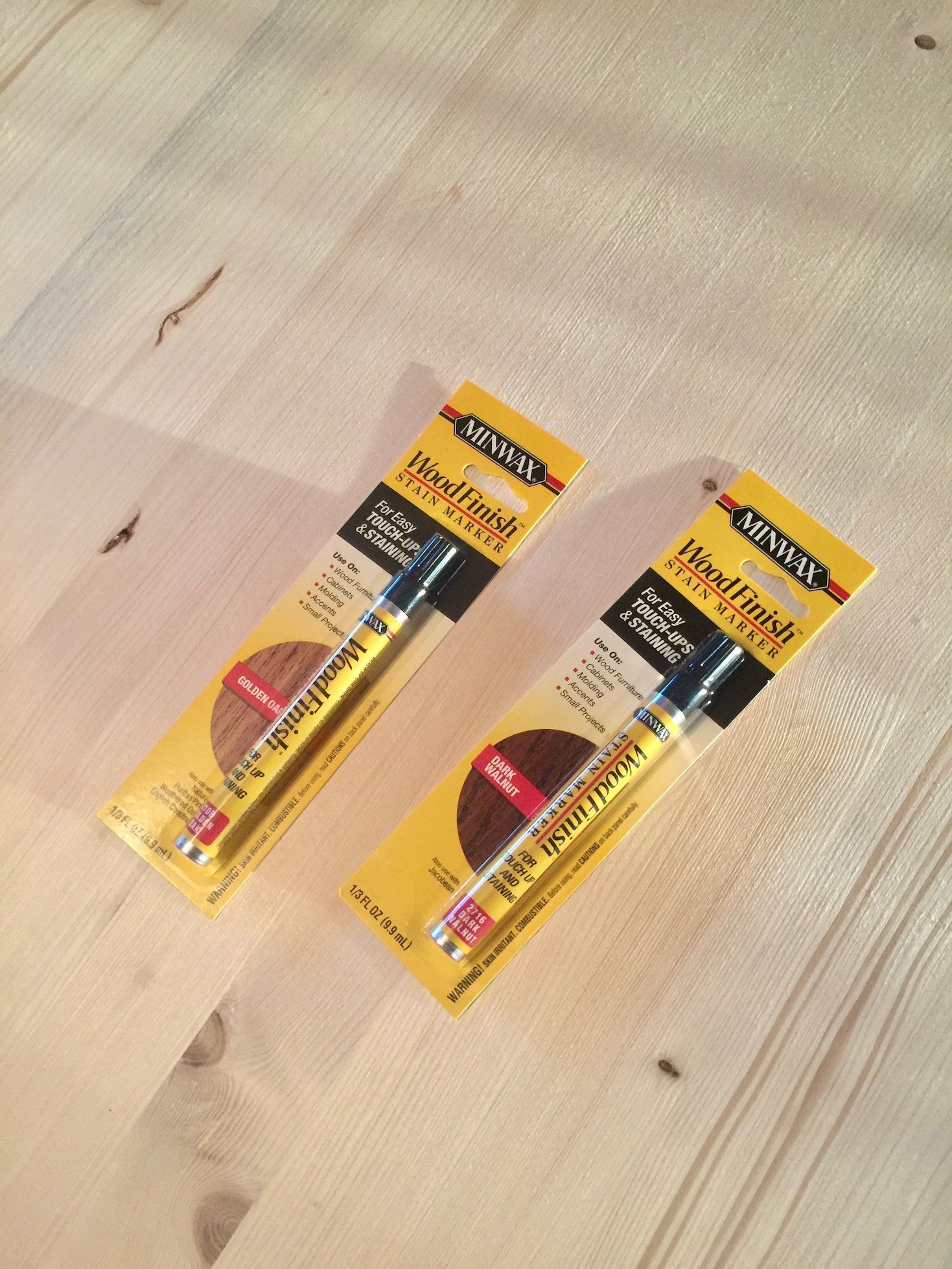 Wood stain markers
These stain markers from Minwax were fun to work with for this art project! I've done stain flowers on wood before but I used a paint brush and a can of wood stain.
I ran into the issue of the stain bleeding rather than giving me a defined line. It took a long time to work around the bleeding. 
The stain markers don't bleed as much as a paint brush if you keep the tip a little drier in use.
But for fine lines, I cheated and used a black Sharpie Marker!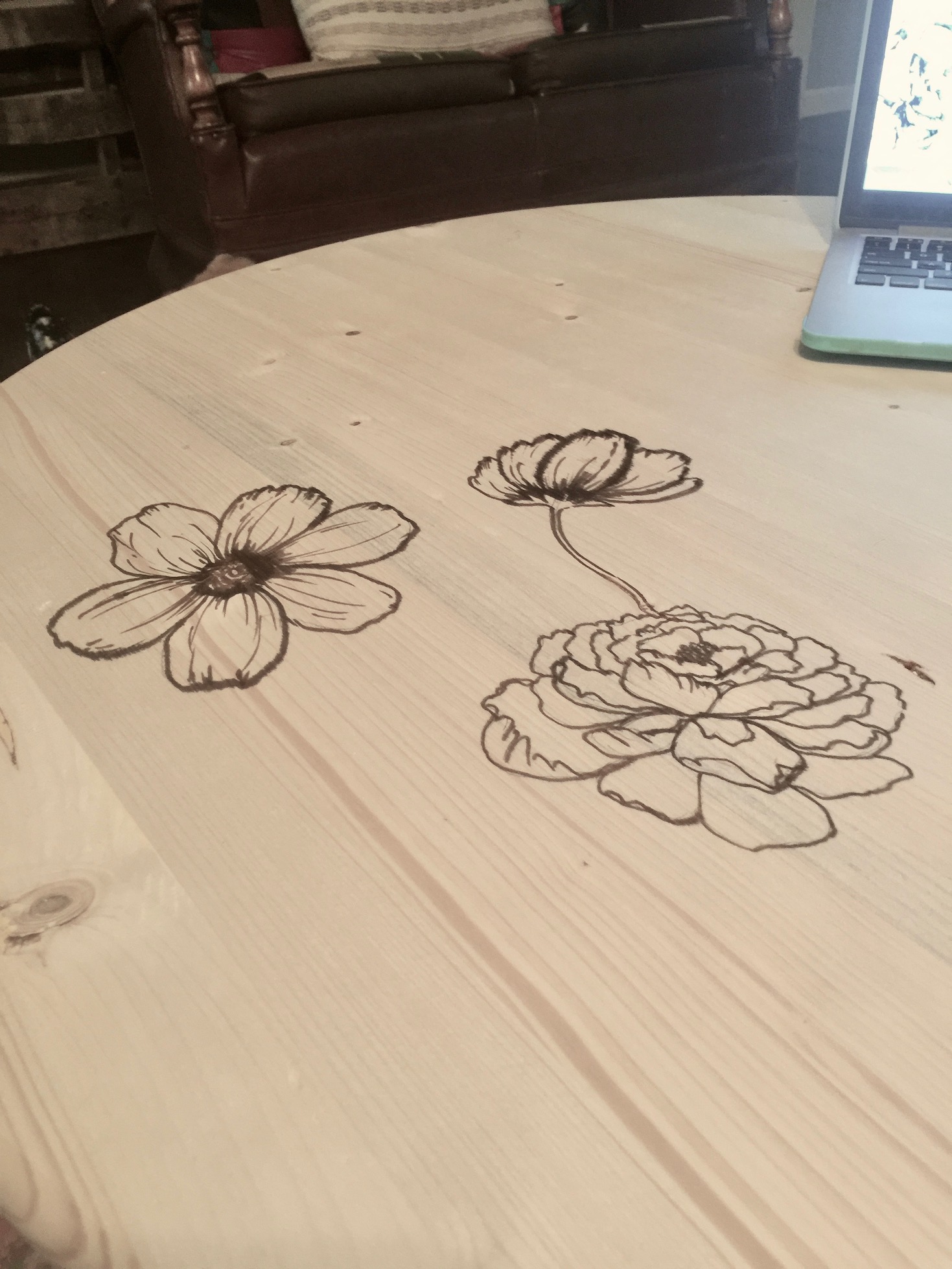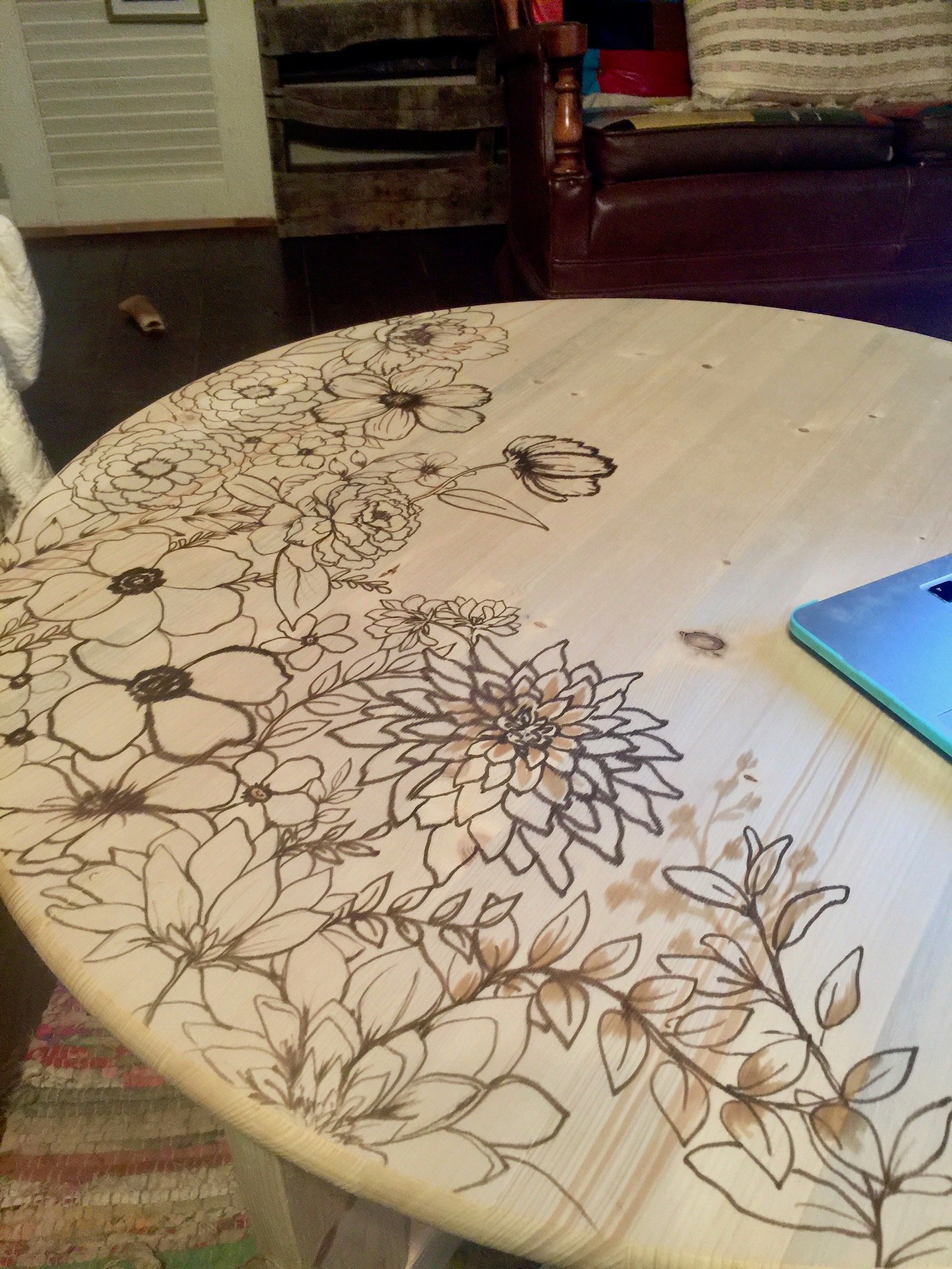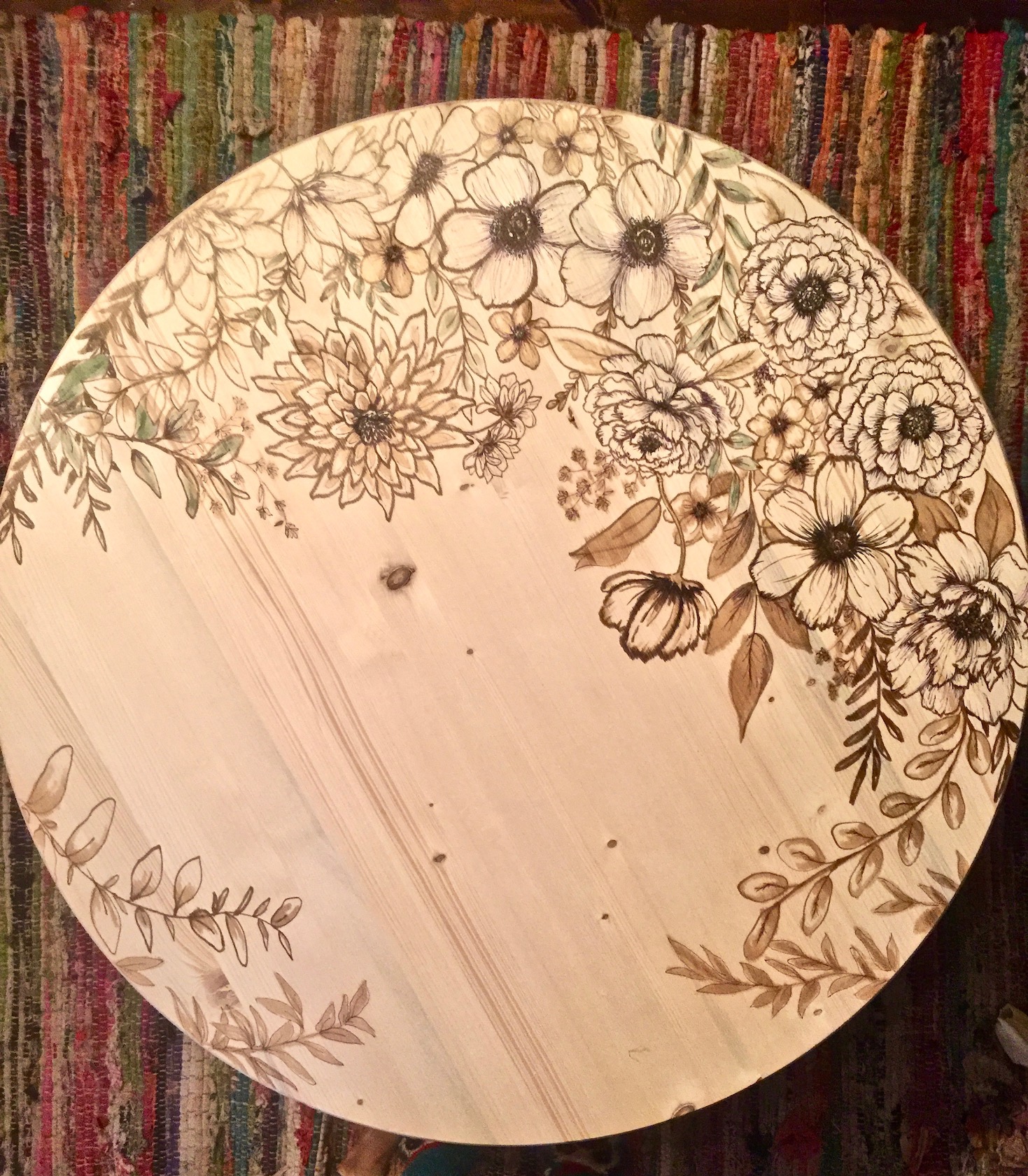 Add touches of color
Once the flowers were drawn and the finer lines and details finished, I added watered down green paint to some of the leaves.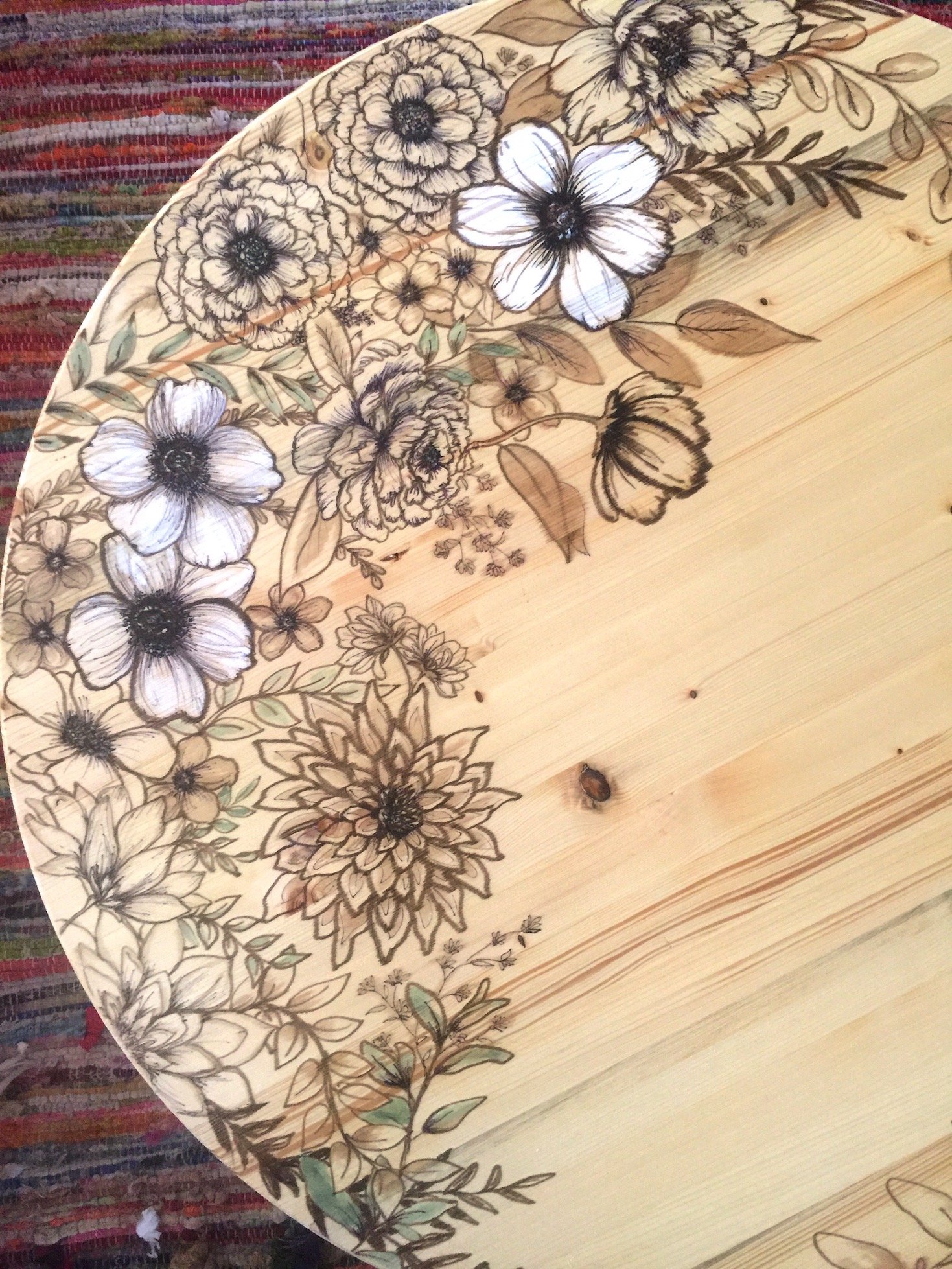 Since I knew the protecting coat of polyurethane would give the finish a golden tone, I added watered down white acrylic paint to a few of the flowers for contrast. 
We painted on a stinky coat of poly then a light sanding between a final layer of poly to complete the table top.
Over time, the color will deepen and I'm not sad about that.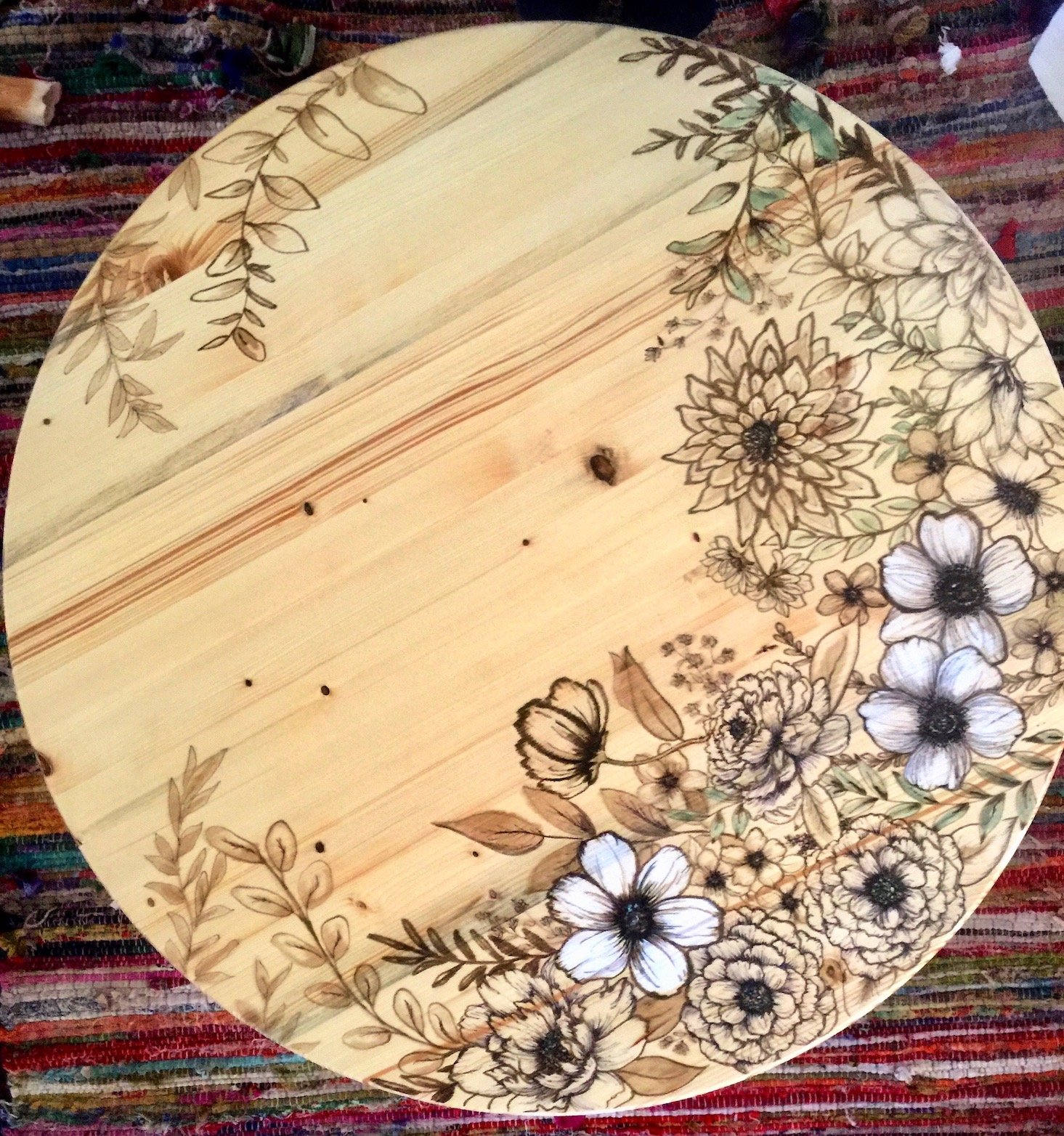 Be creative and make your own coffee table!
This was a fairly easy project to try at home. You will need to work in a ventilated area because these are oil based products and the smell makes your eyes want to stick together.
Not sure that's actually scientific, but it sure felt like it. 
You can use Sharpie Markers to do your own table top, but you won't get a transparent effect as the wood stain markers.
We would love to see your project! Send us a picture!
And remember, "The grass withers and the flowers fade, but the Word of God stands forever." Isaiah 40:8
Forget Him Knot!
Wood cutting board with wood stain flowers