Decorated Charcuterie Board with Flowers
Charcuterie boards and wood cutting boards are a farmhouse decor staple you see all over Pinterest and Instagram especially used in grazing stations.
Never ones to leave something "as is" for very long, we decided to take the process we used on this floral table top project to a wood cutting board.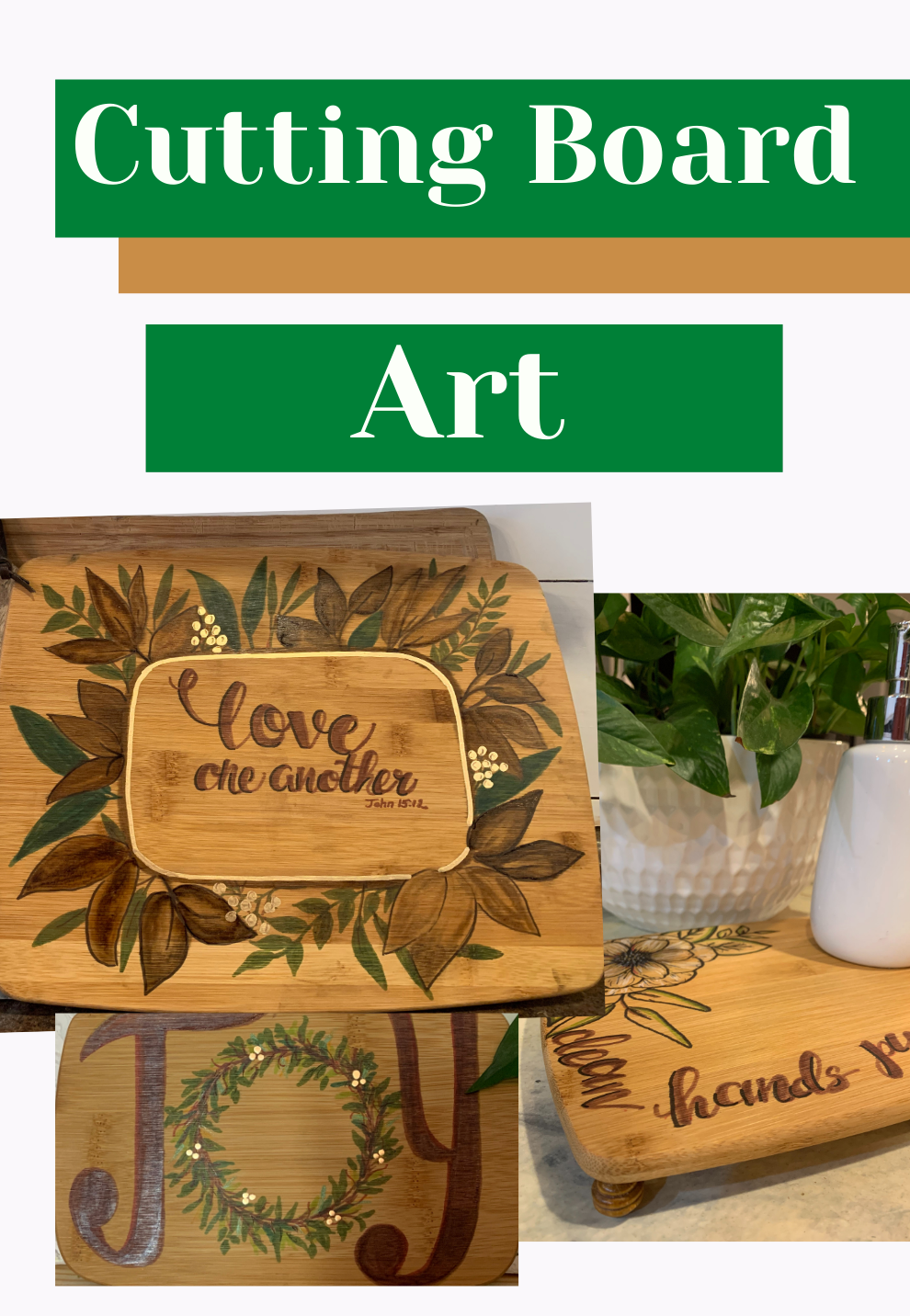 Wood Cutting Board Decor- How to!
We took this cutting board to a new level using Minwax stain markers and adding a little flower personality!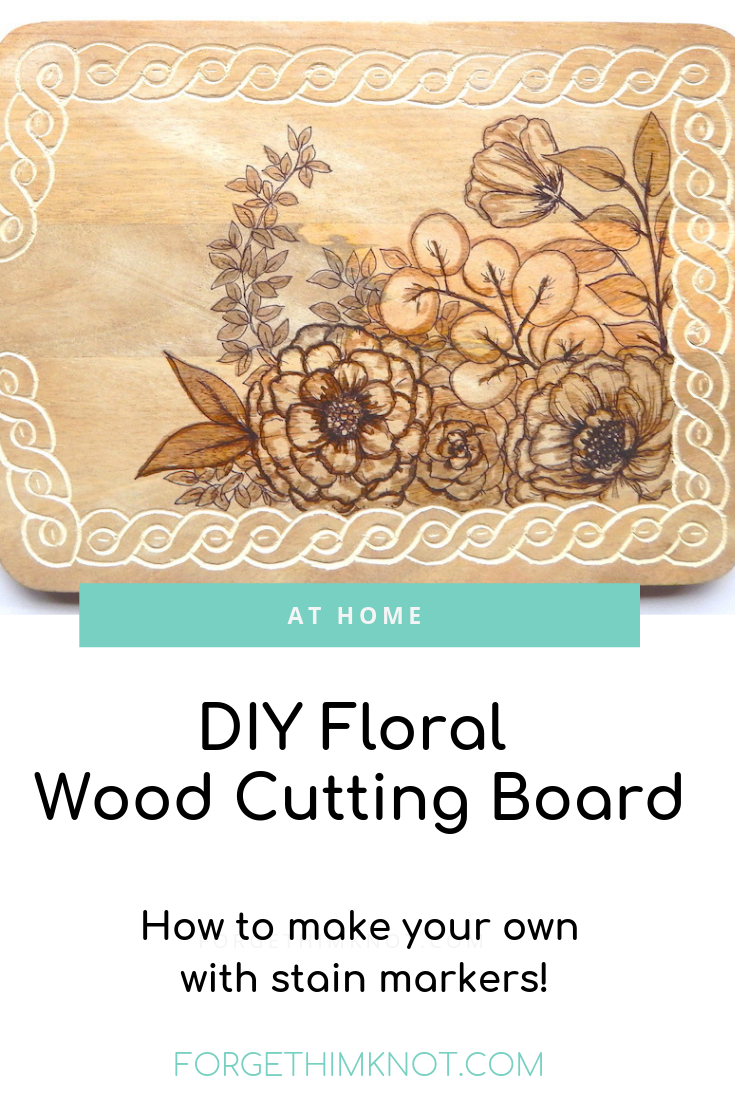 How to use stain markers for a floral cutting board display
Flowers are our jam so we end up finding creative places to add them to frequently.
We purchased this wood cutting board from Hobby Lobby.
Ahhh we loved the rope details around the edge. There's also just a bit of a white washing in the crevices.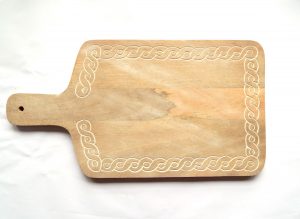 Charcuterie wood cutting board from Hobby Lobby
You can also find used ones at the thrift store since this project is meant for display purposes ONLY.
The stain marker design is not safe for food!
Also, we're not using a thrift store cutting board for anything but display because who knows what in the world it was used for prior! Yuck!
Stain marker flowers
We began our charcuterie board flower diy with pencil sketching a design. Stain markers are permanent so a pencil rough draft helps you better accomplish your design and erase what you don't want.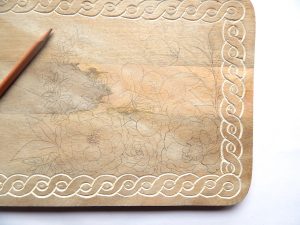 Pencil sketch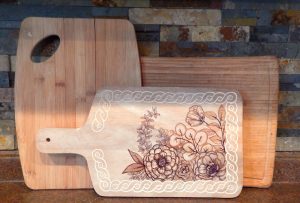 Word of caution: Mixwax Stain Markers will bleed stain in the grains of the wood. When you press the nib or tip down to distribute the stain, use a piece of paper or cardboard to catch off some of that liquid.
Make a few marks to make sure you have the desired amount for your cutting board.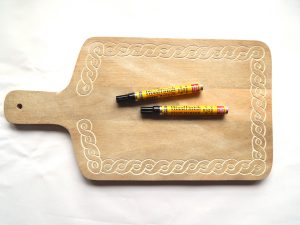 Once you have your design outlined and stain marker tips ready, begin applying the color anywhere you want!
There is no law on what you color or choose to leave natural! Nor do you have to stay in the lines!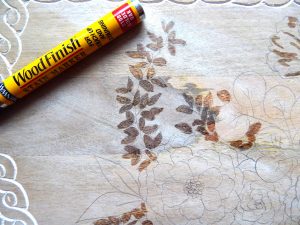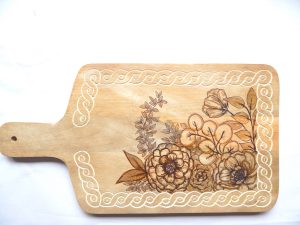 We used an Ultra Fine Point Sharpie marker to draw in our permanent design.
You can draw right over the pencil markings.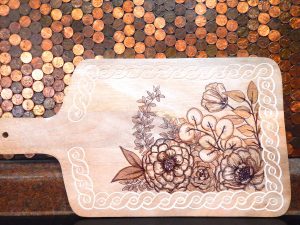 That's it! Doodle, outline and stain.
If you want to clear coat this to protect your design, apply Minwax Poly for a golden tone or Polycrylic for a more natural finish.
What will you doodle on your own charcuterie board! Let us know. Don't stop with just a cutting board. Decorate anything wood such as our DIY Floral wood coffee table and stain markers.
Supplies used for decorating wooden cutting boards