Hobby Lobby Wedding Gifts
Today buying wedding gifts for a bride and groom has become easier due to the wedding registries and the internet! You can find exactly what the couple is asking for on Amazon, Target, Walmart, and so many more stores. But sometimes, you encounter a couple who has not registered or they are the couple who has everything.
Wedding gifts for the bride and groom who have everything
We love shopping Hobby Lobby wedding gift ideas for couples that are unique and can be found in multiple styles to fit any decor. These items also make great anniversary gift ideas. But the very thing we love about Hobby Lobby's vast selection of home decor goodies is also the thing that frustrates us.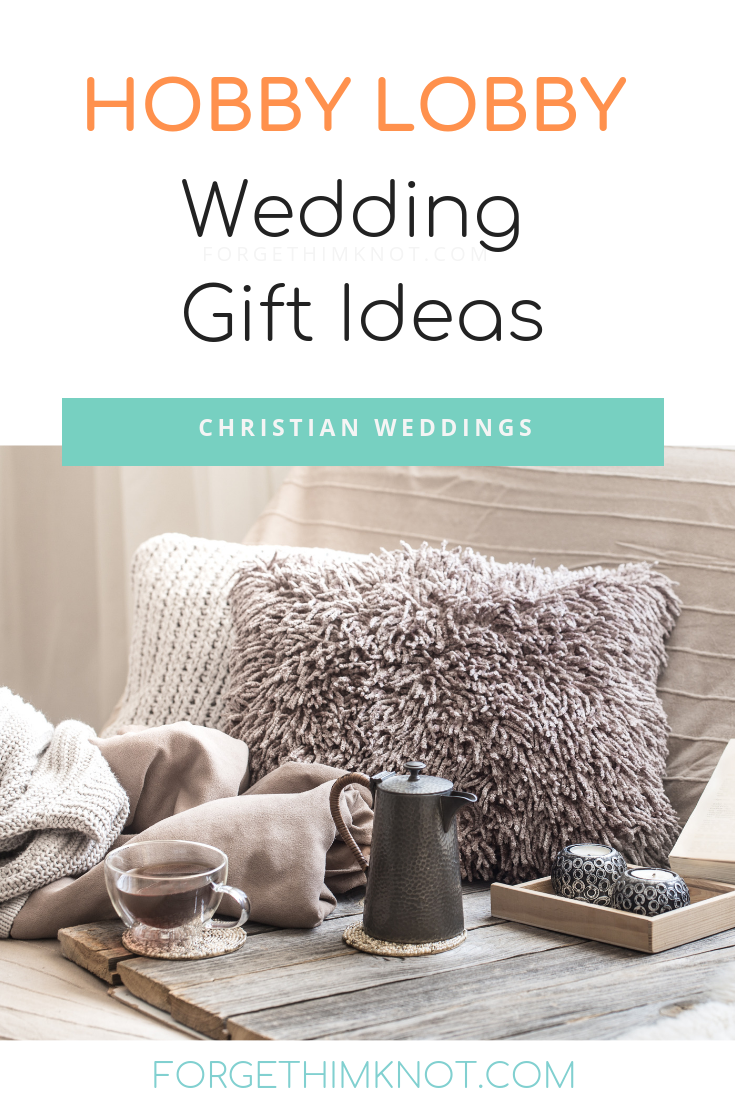 Hobby Lobby Wedding Gifts
Unfortunately, many of the items we love to share with others rotate off the shelves in season, style changes or they no longer carry the unique item. This makes it difficult to keep a blog updated with their ever rotating merchandise.
So if you encounter an item we selected as no longer available, just type in your desired item by keyword in the search area for current selections. We've linked the suggested wedding gift ideas to Hobby Lobby, so you can type in "Candles", "wall art", "lamps" etc to discover their amazing selections that are currently available. These are *affiliate links.
Wall art

Bible verse wall art

Picture frames

Plant stands

Lamps

Organizers and storage (Mail/bill holders, utensil holders, change, keys)

Baskets

Rugs and Throw Pillows
Christian Wedding Gift Ideas
When a married couple are beginning their new life together they may be setting up a new home from scratch or blending their individual items. Wall art makes a room feel decorated and can easily be moved, changed or stored for a season.
Hobby Lobby carries Bible verse signs that can be used at weddings and wall art that reminds the couple and their guests to keep Christ the center of their marriage.
Of course a newly married couple will have a slew of engagement and wedding pictures. Not all of those pictures can be displayed in the home, but the ones that can will need picture frames. You can never go wrong with a picture frame or collection of frames.
Wedding gift ideas for the bride and groom
Plant stands and containers are those forgotten needs in a new home. Plants add life to a room and they need a holder!
Lamps add light and ambiance to a room. Hobby Lobby has beautiful lamps and lighting options that are unique, but not too pricey.
Organization and storage options make great wedding gifts because we all need a place to hide the clutter or keep our lives organized. Wood boxes, crates and baskets make the room feel clutter free and stylish. Since they are not large pieces of furniture they can be moved throughout a house from room to room.
Rugs and throw pillows soften a room and can be changed through the seasons to make big impacts without big makeover costs. Many couples aren't able to redecorate a room on a whim, but a few pillow changes can make a big difference.


Candles and candle holders
Wedding gift kitchen accessories
Coffee mugs

Wood recipe stand

Decorative pitchers, glassware and pottery
Maybe the happy bride and groom are coffee lovers. A fun coffee station is a great wedding gift to help them start their day. Look for Wood, ceramic or wicker trays and add coffee cups and a coffee sign. 
You can add a chalk board stand with a chalk pen so that the couple can write sweet messages to one another or what flavor coffee is being served.
Now a days, many people have forgotten the lovely illustrated and carefully compiled recipe books from generations past. 
Today we have iPads, Pinterest and Alexa to give a recipe for just about anything you can want to make. But there's something nostalgic about an open recipe book on a kitchen counter that makes a person want to cook.
Look for wooden stands to add a touch of "let's get cooking" to the happy couple's home.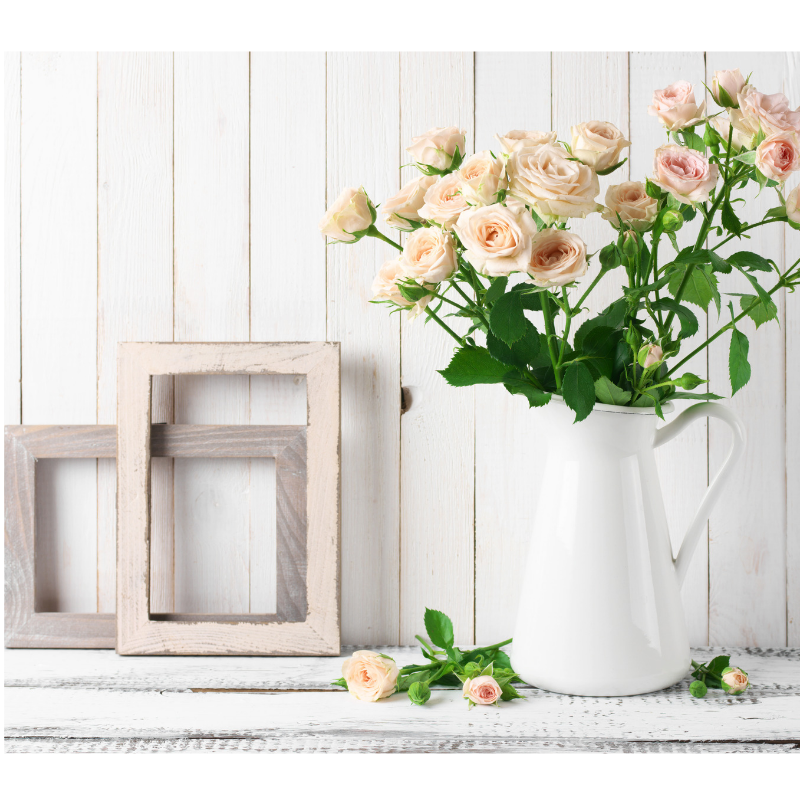 Laundry wedding gift ideas
Laundry hamper

Hooks

Signs

All together collection
One of the first "who is in charge" moments after the honeymoon is the laundry. Many brides and grooms return from their honeymoon with a pile of laundry and now the decision to tackle it begins.
Help the couple make the laundry room fun with laundry signs, organization and storage.
A cute laundry room sign may not be on the couple's registry list, but that's because they may not have realized they could make the laundry room cute.
Many couples are blending their own personal decor and the laundry is the last room in their thoughts.
A great wedding gift for the laundry room is to fill a laundry basket with everything a couple will need and tie it up as a big gift basket!
Couple ideas for fun wedding gifts
Picnic supplies

Devotionals

Personalized items
When a couple first marries, they return from their honeymoon and it's usually back to their normal daily lives. Keeping the romance fires burning and the relationship communication open is a great focus to keep in practice.
A picnic can be an easy and special outing day or night for a couple. A picnic basket and supplies for the "date" make great gifts that make lasting impressions and memories.
Usually the spring section of the store will have plates, cups and utensils in popular colors.
Hobby Lobby carries some of the most popular Bible devotionals and books by Christian authors.
Help the couple keep the focus on Christ with a Bible study devotional and add to their new home's library.


Christmas decor for wedding gift ideas
Christmas tree

Christmas lights

Christmas stockings

Christmas decor items
One of the most forgotten wedding gift registry items are Christmas decor, but a Christmas season can be costly to a newly married couple starting from scratch along with purchasing Christmas presents.
A thoughtful gift is a pre lit Christmas tree with some basic neutral ornaments and extra greenery and lights. While you're Christmas shopping throw in a couple of stockings so they can remember to purchase each other stocking stuffers!
Hobby Lobby wedding gift bags and boxes
You might not know the decor style and taste of the bride and groom, but everyone loves the ability to enter a store or shop online without spending their own money! Gift cards make great gifts by allowing the wedding couple to pick their needs and likes.
Once they set up their new place together, they will discover things they need, but had not considered when they registered.
Don't forget to use that wonderful 40% off Hobby Lobby coupon! You cannot use it on items that are already on sale. Most items in the store go on sale on a rotation of every other week at half price.
You can find a beautiful and affordable wedding gift at Hobby Lobby. We love all the products they carry with Bible verses. What better way to decorate a new home than by adding God's Word to everyday places for the new Mr. and Mrs.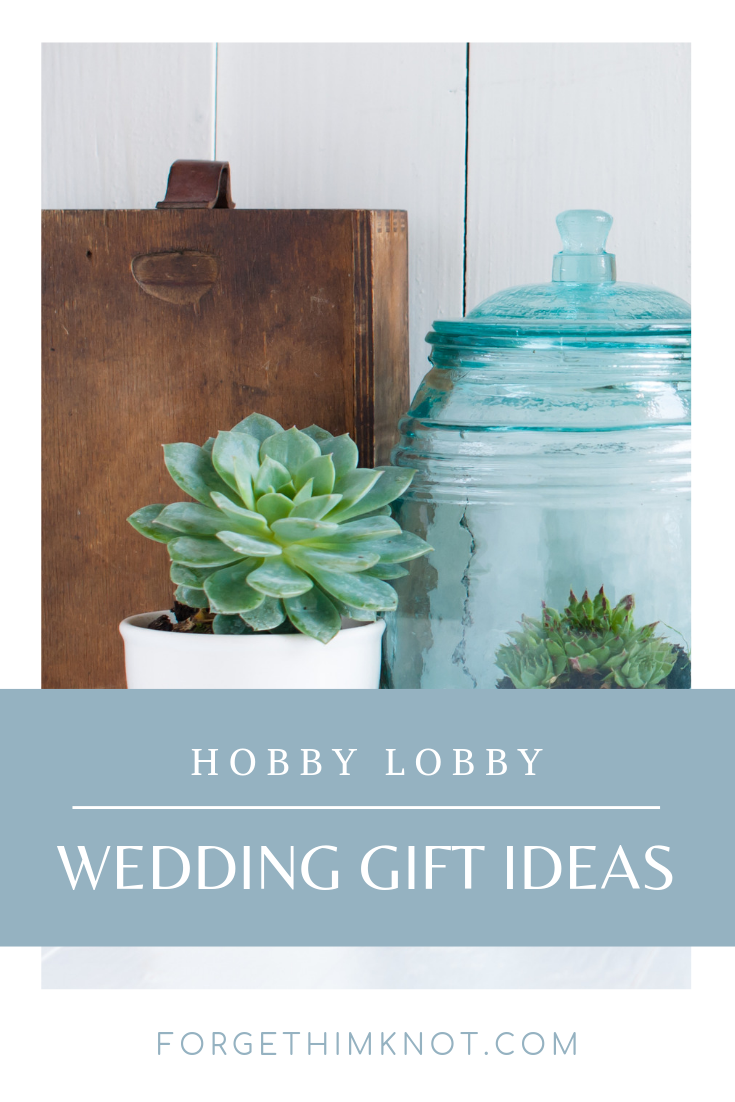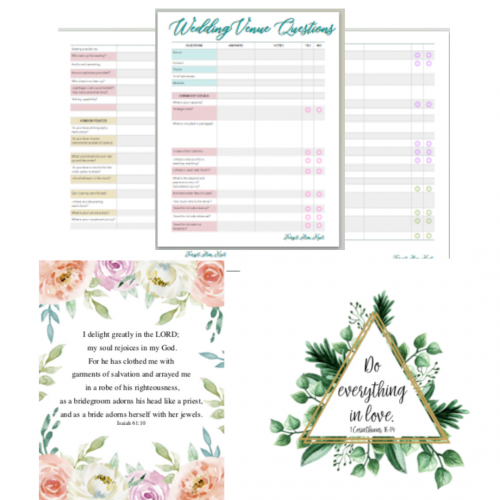 Visit our Freebie Library for Bible verse wedding coloring pages, Bible verse printables, Bible verse readings and our "Wedding Venue Question to help you forget not the Lord in your wedding planning!
 A password email will arrive soon!
More Hobby Lobby Wedding Ideas