Flower girl and ring bearer wedding ideas
The wedding day is near and the flower girl is ready to walk down the aisle. We share our favorite flower girl and ring bearer wedding ideas for the little cuties.
Oh the sweet little flower girls and ring bearers who bring smiles to everyone at a wedding.
Both can be precious and a little bit of precociousness just before the bride makes her entrance!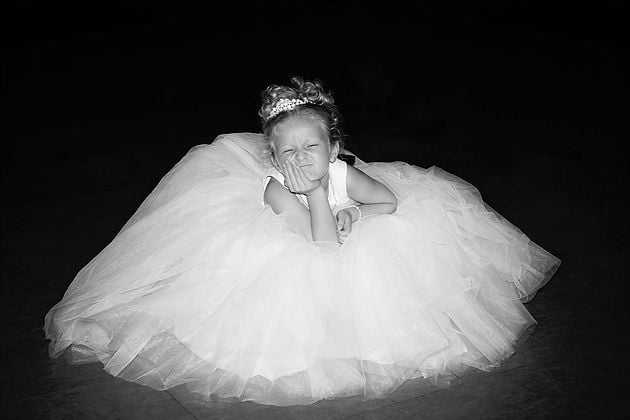 Guests watch and think, "how sweet". In the meantime, the flower girl's mom and the wedding director wonder if she will drop the petals too fast, too slow or even make it down the aisle!
Some flower girls do and some don't!
Will the ring bearer run, stop mid way or make it to his destination?
Moms of these little ones will wave bribes at the end of the aisle to coerce little ones to the finish point. 
Whatever the end result of their aisle walk is, it doesn't change the meaning of the vows or the state of your marriage. But it does make for possible viral videos! We love cute little ring bearers and those sassy little flower girls!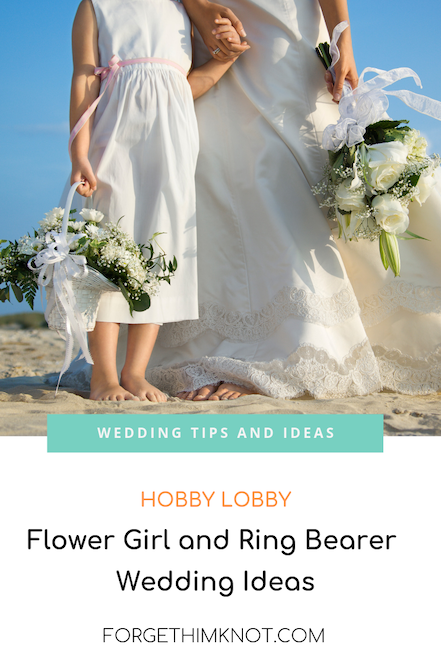 Flower girl petal carrying wedding containers
Finding the basket and accessories to make your flower girls feel special is not hard.  Hobby Lobby has a great selection of flower girl needs from tulle skirts to flower petal baskets. *contains affiliate links
Anything can work for a flower girl to carry as long as it holds flower petals. 
     ● Basket
     ● Purse
     ● Bucket
     ● Box
     ● Hat or bonnet
For a rustic wedding styles, think burlap, wood or galvanized buckets.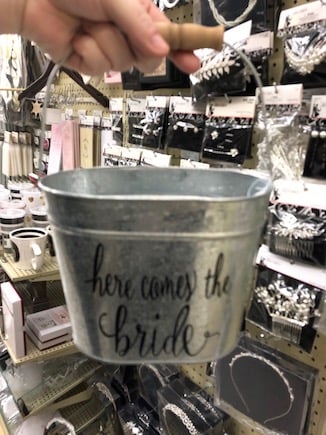 Hobby Lobby Flower Girl Baskets
Hobby Lobby has pre printed flower buckets. Just tie a bow and call it a day!
But you don't have to stop in the "wedding section" to shop for your flower girl needs. There are many other baskets, buckets and containers that you can use to customize your flower girl's moment to shine!
Ribbon, fairy lights, tulle, and flower or greenery can be added to just about any container to dress it up a bit.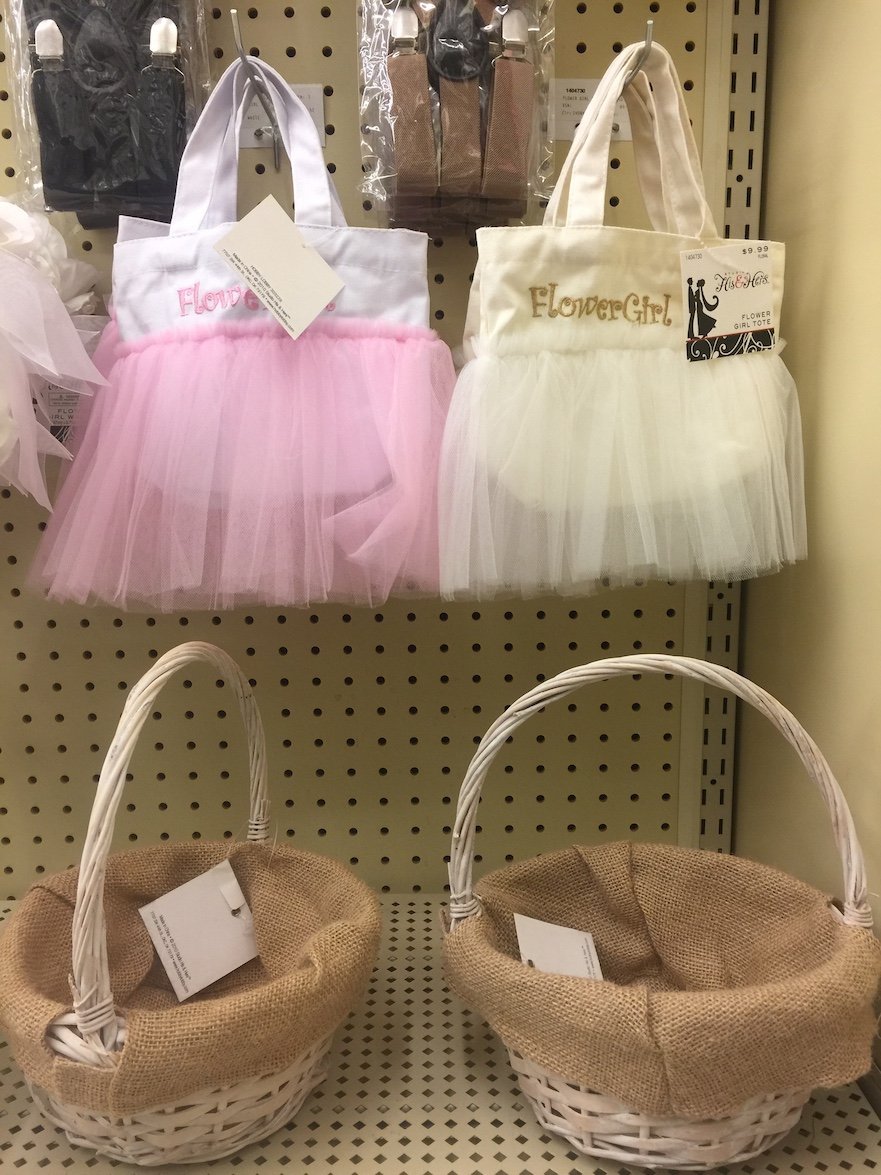 A galvanized bucket can be dressed up with a ribbon or silk flowers.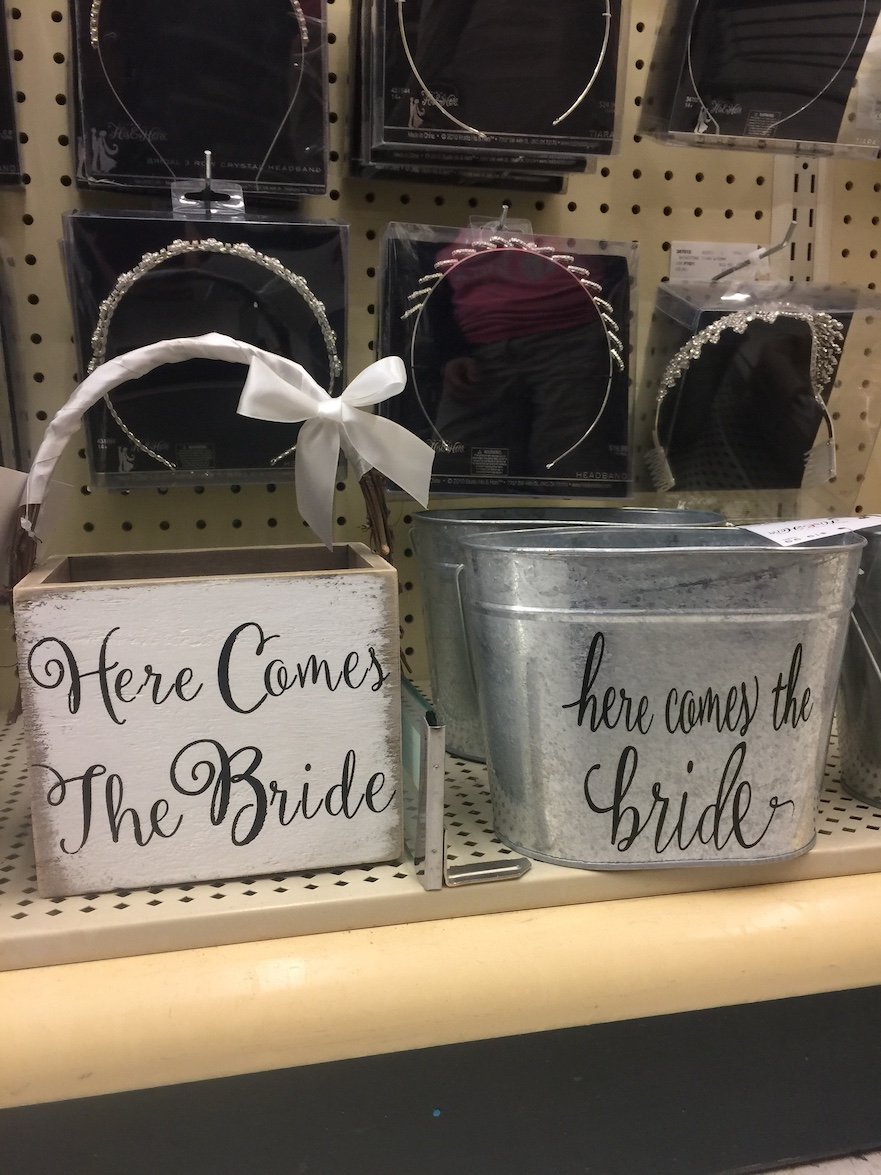 During the spring, Dollar Tree has galvanized garden buckets with "flowers" printed on them. They would make adorable flower girl petal carriers. 
Flower girl skirts and accessories
The cute fluffy tulle skirts can make a flower girl feel like a princess!
Don't forget the hair bows, rhinestone jewelry and hair options add sparkle even to a rustic affair!
Personalize flower girl accessories
Add personalization to  the container you choose.  You can add words with paint, markers, or even vinyl stickers!
     ● A wooden box or basket can serve the same purpose just add a ribbon for a handle!
     ● Silk flower petals can be found in an airy of colors or you can tear apart real flowers.
     ● Other options- look at leaves, confetti or dried flowers to have your flower girl toss before you walk down the aisle.
Ring bearer wedding ideas
To go along with the princess-ness of a flower girl, you might have a ring bearer or sign bearer. Hobby Lobby has many options for those little guys.
     ● A Wood ring box
     ● Wood slice
     ● Ring pillow  
     ● Sign
Ring bearers have the important responsibility to carry the wedding rings….at least they believe in their role.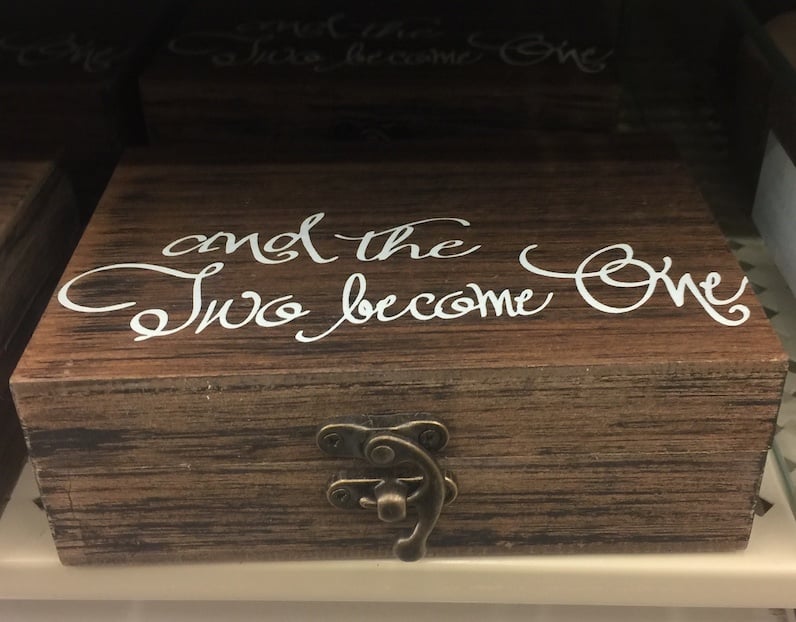 Most brides know allowing a toddler or active young one to keep up with expensive and all important wedding rings is not  a wise decision. In reality here's the truth.
The pillow carries fake rings.
Ring boxes are usually empty because the best man has the rings. See them in wood and even clear glass!
Only one ring bearer in our 15 years of wedding planning has ever cried about the fake out. He was the only one that noticed. 
Wedding sign ideas
When a ring bearer is not in your wedding plans, maybe you have a young one that can be a sign carrier. Someone announcing the bride is on her way is a cute role for kiddos to have.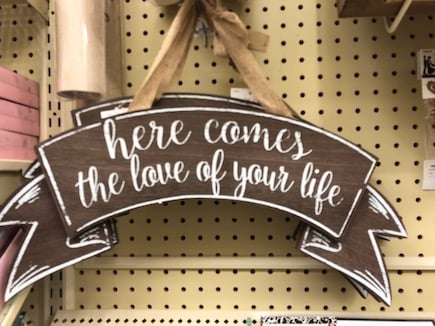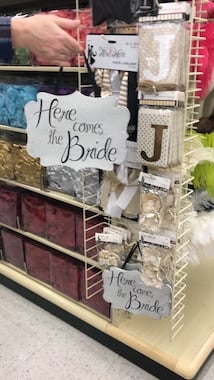 Do you want a sign with a special message?  Make your own! Start with an unfinished wood sign and then paint, paint pens or use vinyl stickers to create your design.
These little people are not a necessity at a wedding, but they do add the cuteness factor announcing the bride. 
Find more wedding ideas and tips
To save money on your bridal attire and decorate your wedding ceremony and reception. 
Taming the Wedding Planning Beast is our workshop to help you find ways to save money, stay organized and keep Christ the center of your ceremony.