Wedding Bridal Party Attire
Are you planning a wedding? Then you know they can be overwhelming and budget draining! Trying to save money in every area becomes a top priority!
If we can take the stress off of your wedding planning then you better can focus on your commitment together with the Lord. 
We are do-it-yourselfers which saves money but also means we have to do the work in brainstorming. We'll share some of the tips we've discovered on our shopping adventures at Hobby Lobby. (*affiliate links)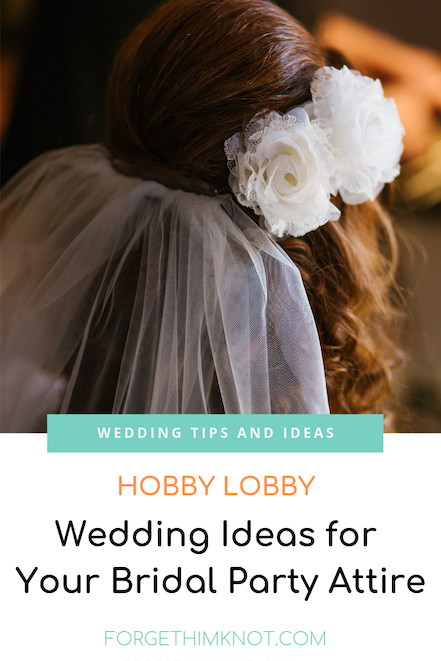 We love shopping in Hobby Lobby for all our wedding resources. You might be surprised to know you can dress your bridal party with these money saving wedding ideas!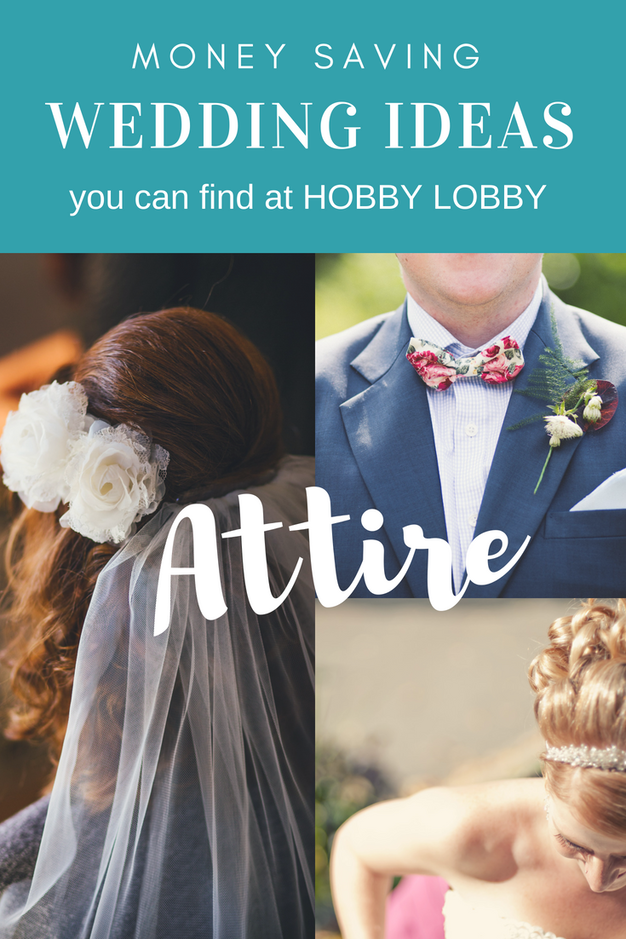 Looking for ways to save money for your bridal party is a nice gesture to those you have asked to be in your wedding. Tux rentals and dresses can be expensive! 
Hobby Lobby does not carry dresses or rent tuxes, but you can find items for your bridal party to wear if you think outside the box.
How to help the bridal party save money on your wedding
To save money for your bridal party a nice option is to let them wear something they already own.  Add your personal touch to their attire.  
The colors can coordinate or not, it's really your preference. There are no laws that state your bridal party must all match or wear the same thing!
Add details from Hobby Lobby to the bridal attire with jewelry, hair accessories, pocket squares and silk flowers. The smaller touches can help coordinate the bridal party.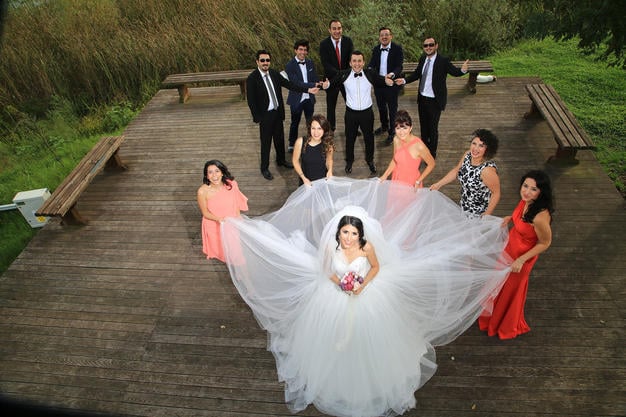 For the groomsmen, something such as black pants, khaki pants with a white or any color shirt.
Dress that up with a tie, bow tie, vest or suspenders.
Create pocket squares or bow ties with fabric for a more cohesive look. 
Boutonnieres made with silk flowers, organics or items found in the jewelry section of Hobby Lobby can unify a bridal party and not break the budget.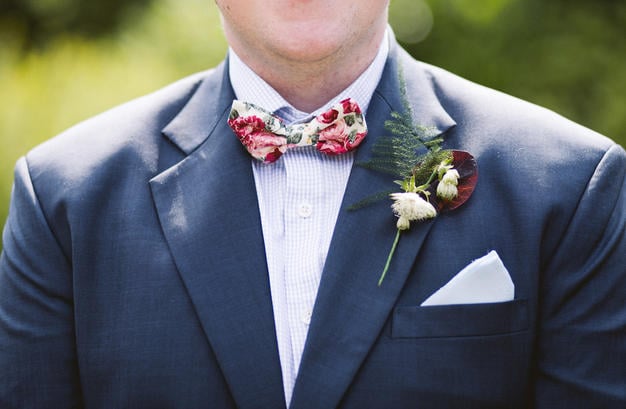 DIY Attire in Sewing Patterns
If you are feeling like a diy bride, you can search through the patterns in the fabric department for a vest or handkerchief to add a touch of color or a funky pattern!
Don't be afraid to mix and match colors and textures. (florals are our fav!)
Bridesmaids, flower girls and even wedding dresses can be found in the patterns too!
How stinking cute are the tulle skirts for flower girls you see on Pinterest? There's something about a flowy skirt that makes a girl feel like a princess!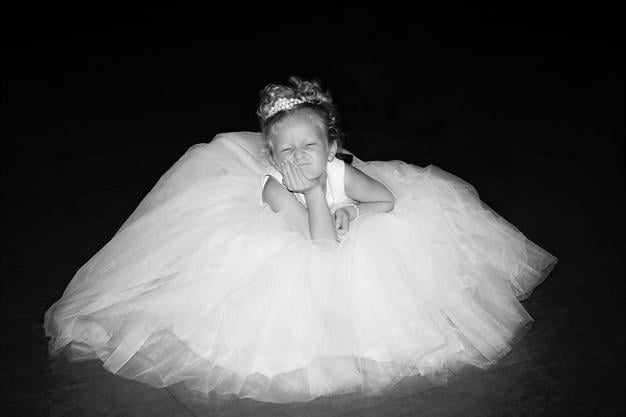 The skirts are not hard to make if you're feeling crafty!
Tulle can be purchased by the yard. Use a 40% off coupon on 1 cut so make sure you get as much fabric for any other projects too.
Example: If you need 1 1/2 yards of tulle for the skirt and you have 2 flower girls, don't separate the amount of tulle you need.
Purchase 3 yards of the tulle and use the coupon!
Or purchase 10 yards and use 1 coupon for the whole roll of tulle!
You can find ribbon is usually on sale every other week!
Bridal party jewelry and hair pieces
Add a jeweled headpiece and instant princess!
If you find a plain dress that works but you want to dress it up a bit, use pre made items. Jewelry, headpieces, ribbon and rhinestone belts can be created with a few craft supplies. Make your own jewelry and headpiece.
The wedding section is great but head over to the jewelry supply area or the fabric department for more sparkles, pearls and appliqués to add a touch of you!
Hobby Lobby wedding supplies
In the wedding section you can find ready made hair items to add something that personalizes or matches your style. But we like to scour through the other areas of the store to find products or items that aren't "just wedding".
The jewelry making section will give you just about every color, texture, shape and size of beads. There's also pearls and rhinestones you can add to the pre made headbands or a flower crown
.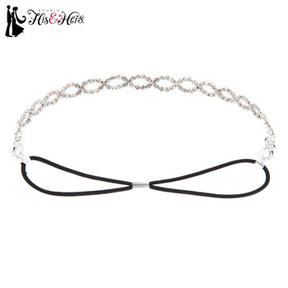 We were a bit surprised to see wedding veils… and more than one style. The prices were great especially when the His and Her wedding products are on sale. (every other week!)
Just remember, you can find all sorts of items to personalize a ready made product to your style! Save money with simple diy ideas and create a one of a kind wedding!