Bible Verse Coloring Book
 We love God's Word! Adding Bible verses and flowers to a coloring page makes us happy!
As art teachers, we look for creative ways to get not only kids inspired to create art, but also their moms!
Our floral Bible verse printables help bring in some creativity for the entire family. 
Coloring can help a busy mom relax and bring therapy the right brain needs! 

 
When we were homeschooling our children, we realized allowing them to color coloring pages as we read aloud to them engaged their entire brain and helped them to focus.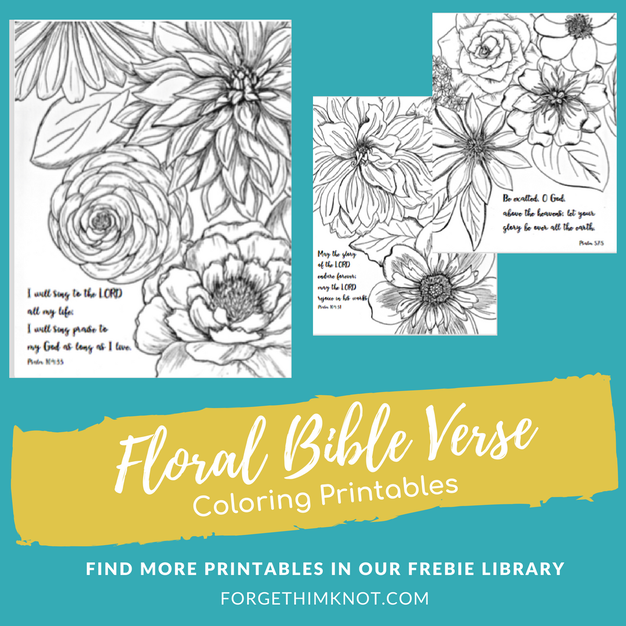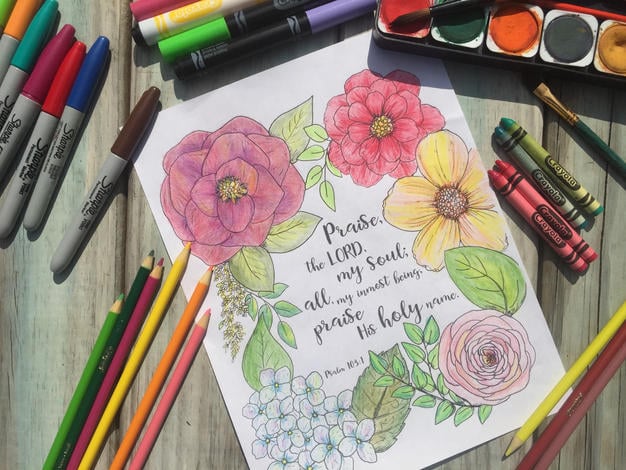 Finding ways to be creative to memorize Bible verses has become a mission in our life.
It began while raising our children and using our Bible verse memorization binders in our daily routines and then finding other ways to display God's Word as reminders.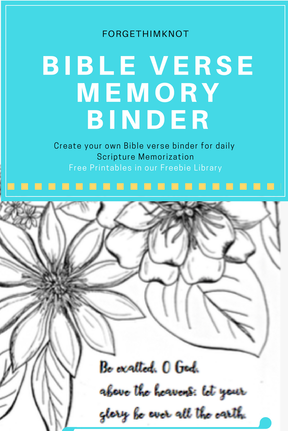 We designed coloring pages with Scripture to create a floral praise coloring book.  All the verses in this coloring printable series are about "praise."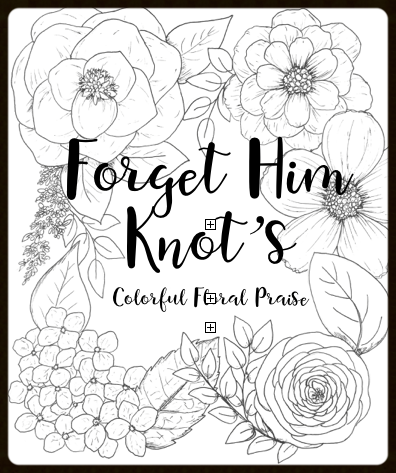 But you can begin your floral coloring for free! Who doesn't love free! Visit our Freebie Library for more printables
!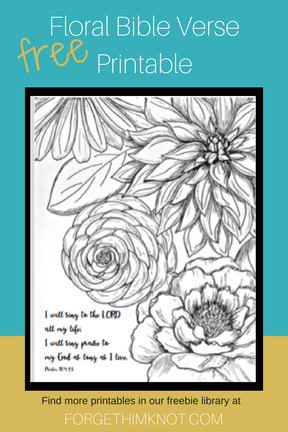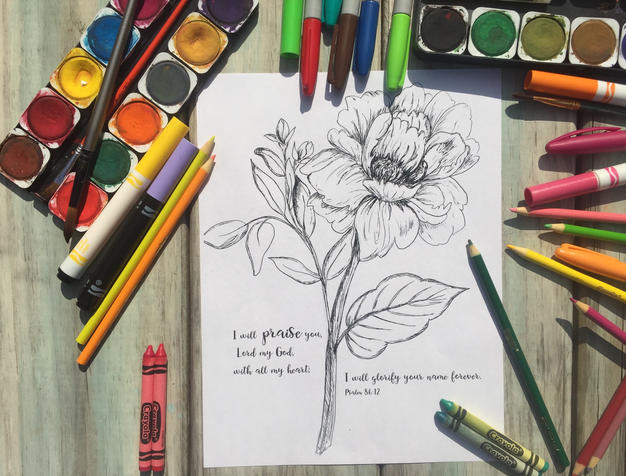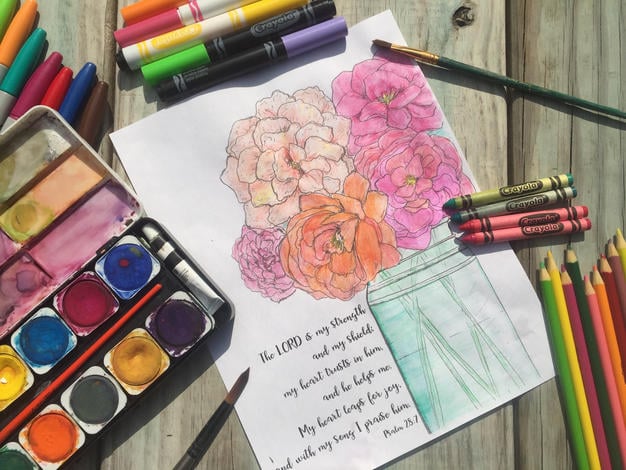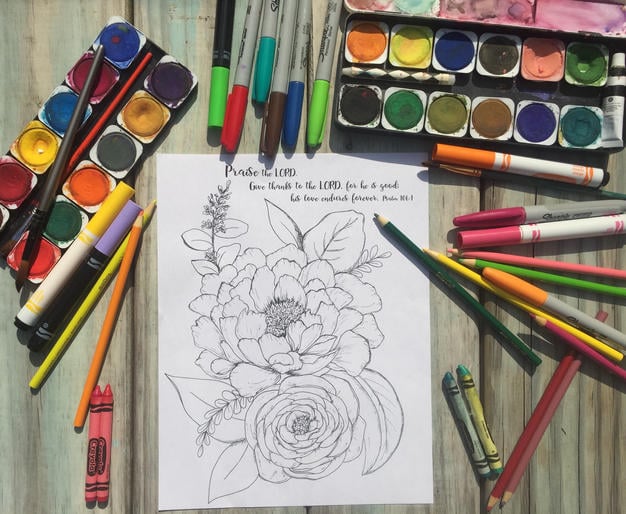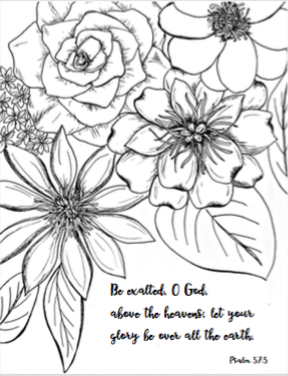 Ideas for Bible verse coloring pages
 Memorization
Use the verse pages to create your own Bible verse binder for daily memorization. Go ahead and use the pages in a girl's group, ladies night, women's retreat or for pure color therapy. 
Home decor
Try adding color and make your own wall decor. Clip your artwork to binder and hang on the wall or place in frames. 
Gifts
 Give your coloring as a gift to someone you love! God's Word has a way of healing the soul, mind and body. Share your colored printable or spend time coloring in the company of someone special.  
 Let us know how you use the color pages from our Freebie Library! 
Our favorite supplies to add color: *affiliate links The Fine Line Markers allow for great control and detail of color.
The 152 Crayon Collection is just a coloring dream for the great selection of colors…. and it comes with a sharpener!
Who doesn't love the added sharpener? (smile)