Every New Year, we turn to Colossians 3 to help reset our goals, reolustons and perspectives. 
The Bible is filled with reminders to direct our focus and we hope these Bible verses for the New Year will also inspire you and help you forget Him not in your goals. You will find more Bible verses about anything and everything to help you forget not the Lord. 
Every new year, the world makes New Year's Resolutions. You will see someone pick a new word for the year, make personal goals or changes to their life and set up the new calendar to plan out the year.
Closets will be emptied, clothing and items donated to make room for the new gifts from Christmas, diets will change, exercise memberships purchased, and a slew of other "resolutions" will begin. January can be a busy month mentally.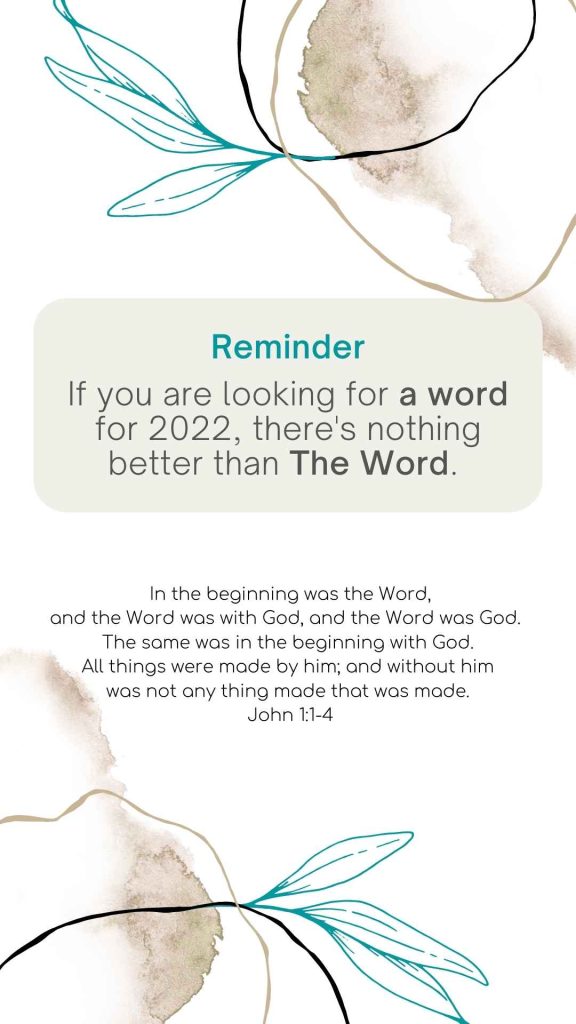 According to the dictionary, a resolution is a firm or determined decision to do or not to do something.
But in graphic art, a resolution is the ability for an image to reproduce fine detail.
With those definitions in mind, January is a month that we can look at the fine details of our life and see where we can be more and more bearers of the image of Christ. We can make plans and be determined to make changes, but we need to remember that like a snowflake we are a fearfully and wonderfully made creation to be the reflection of Christ to the world.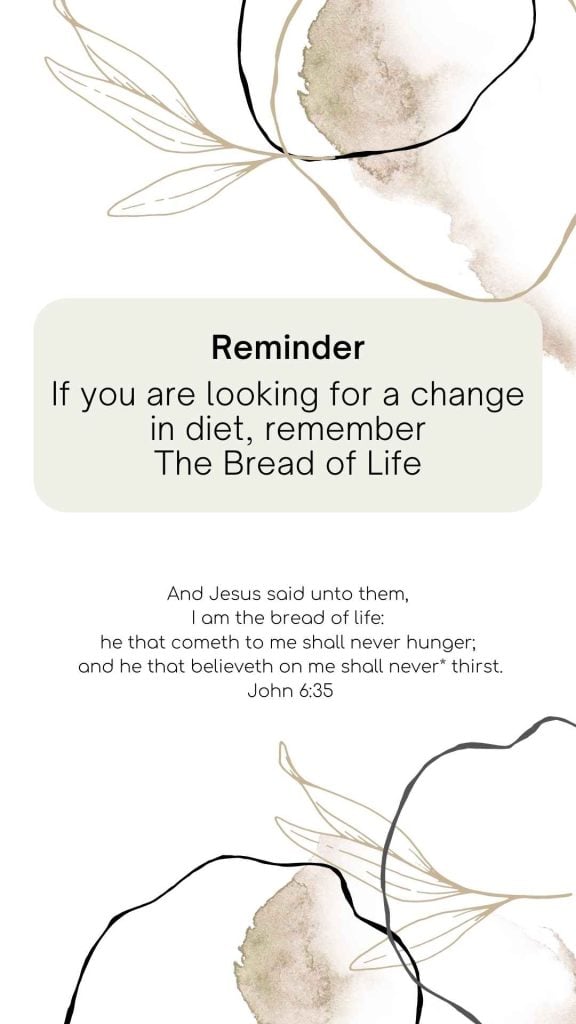 Bible Verses for the New Year
The entire chapter of Colossians 3 is jam packed with great life instructions. You will find where to focus, how to live, what not to do, what to do, what to where and excellent relationship advice. 
From the first 4 verses, we find the true meaning to life and our purpose. 
Colossians 3:1-2
If then you have been raised with Christ, seek the things that are above, where Christ is, seated at the right hand of God.

2 Set your minds on things that are above, not on things that are on earth.
The next section of verses tell us to put some things to death. That may sound horrifying , but the list of sins are equally bad. 
Colossians 3:5-7
Put to death therefore what is earthly in you:sexual immorality, impurity, passion, evil desire, and covetousness, which is idolatry. 6 On account of these the wrath of God is coming.
God wants His people to kill the offensive sins that are like a cancer to our souls. His Word is telling us that these must die so that we can live. 
So how can we put these sins in the grave? All living organisms on this earth must eat to live. So if you want a sin to die…give the burden to God and don't feed it.
Your life is more important than the life of these sins!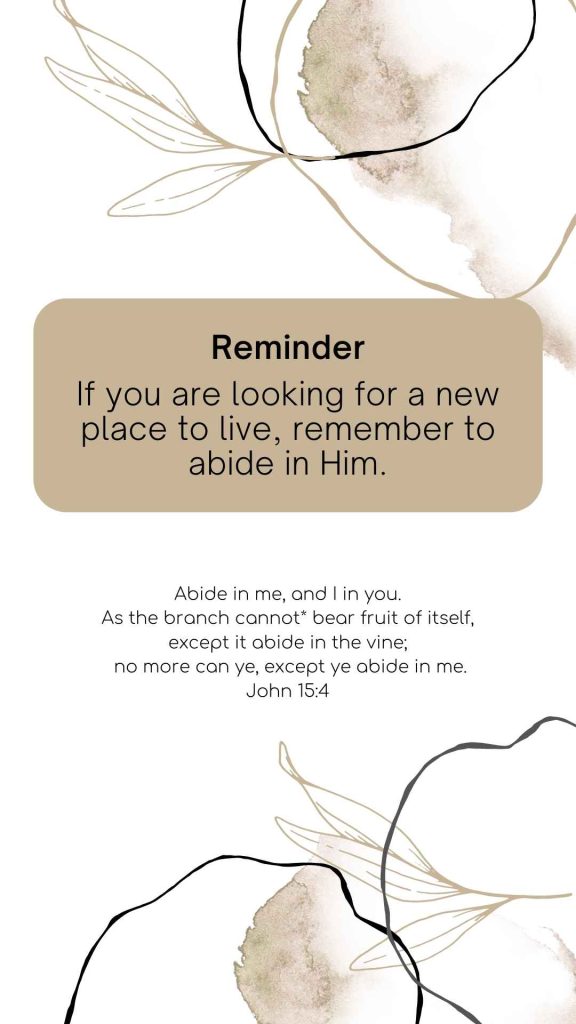 Bible Verses for Organizing Your Life
Continuing in Colossians 3, you can find that God is all about you having an organized life. He has provided a list of things you can clean up, get rid of and get out of your life. 
Colossians 3:5-9
Put to death therefore what is earthly in you:sexual immorality, impurity, passion, evil desire, and covetousness, which is idolatry.

6 On account of these the wrath of God is coming.

7 In these you too once walked, when you were living in them. 8 But now you must put them all away: anger, wrath, malice, slander, and obscene talk from your mouth.

9 Do not lie to one another, seeing that you have put off the old self with its practices
But verse 10 is one of the best New Year and everyday reminders of your identity in life. 
Colossians 3:10
and have put on the new self, which is being renewed in knowledge after the image of its creator.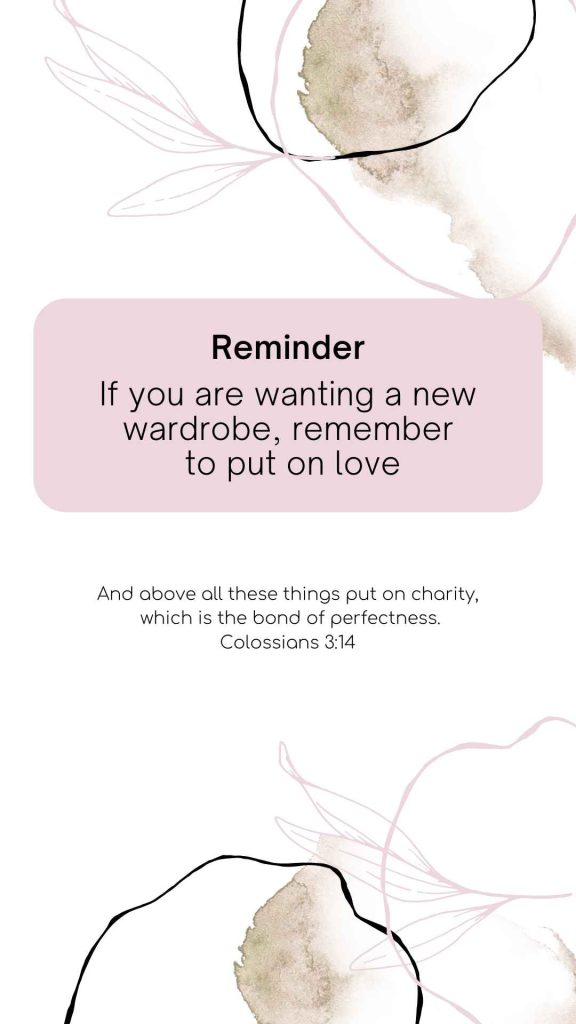 Bible Verses for What to Wear in the New Year
If cleaning out your closet this New Year is in the plans or you are looking for a new wardrobe, Colossians 3:11-14 gives us a list of things to put on a wear. 
Colossians 3:14
And above all these put on love, which binds everything together in perfect harmony.
There are many items in our closets that no longer fit or are in style, but compassionate hearts, kindness, humility, meekness, and patience seem like something that is always in style.
God also included, bearing with one another and forgiving as important for us to wear. Wouldn't the world be more fashionable wearing these?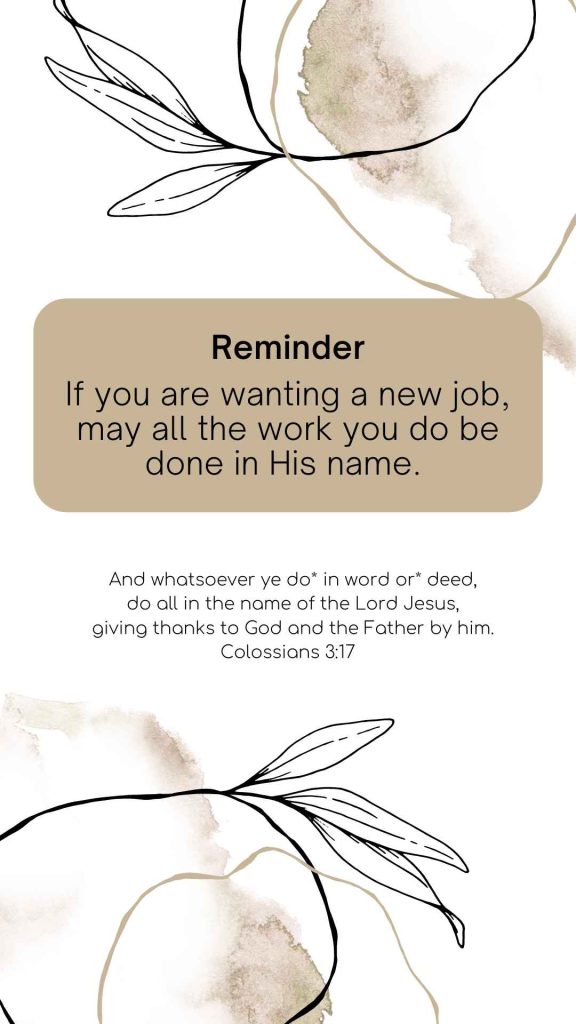 Bible Verses for What to do in the New Year
Have you ever felt like you have reached a wall and don't know what to do? Sometimes we can reflect back on our past, or look at our current wanderings and wonder what we should do in the future. 
Colossians 3:16-17 give us a great direction for the New Year. 
Let the word of Christ dwell in you richly, teaching and admonishing one another in all wisdom, singing psalms and hymns and spiritual songs, with thankfulness in your hearts to God. 17 And whatever you do, in word or deed, do everything in the name of the Lord Jesus, giving thanks to God the Father through him.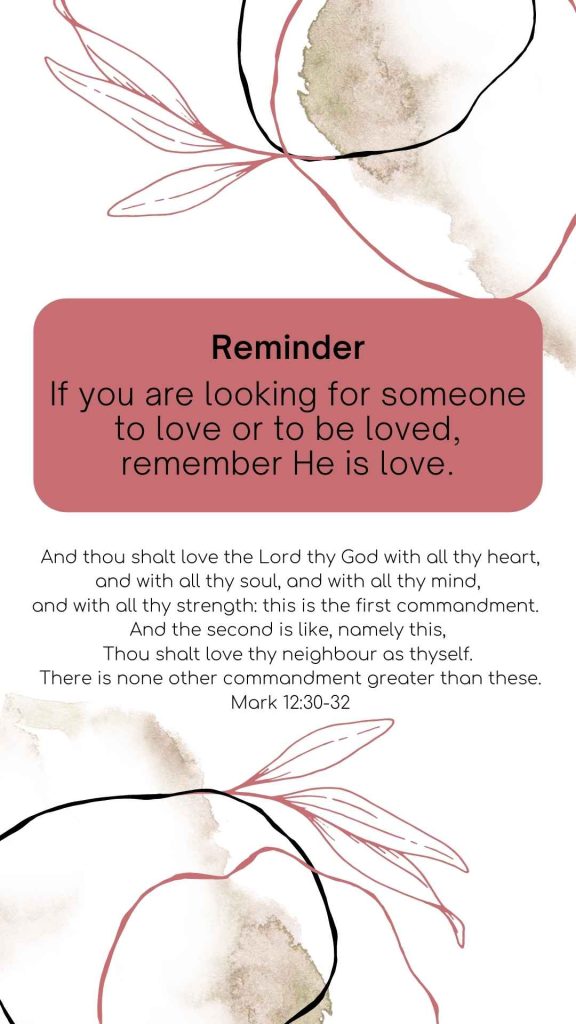 Bible Verses for the Home in the New Year
Colossians 3:18-25 are about relationships and the home. How we treat one another is important to God. 
Parents especially love the verse to help keep kiddos hearts in the right focus. 
Colossians 3:20
Children, obey your parents in everything, for this pleases the Lord.
All of these goals and resolutions to keep hearts and minds focused on Christ are found in this one chapter, but there are many more verses in the Bible to also help. 
Bible Verses to Make Goals in the New Year
The following verses are great to remind you who you are, who God is and what He has done. Remembering these are important because what we believe is how we will live. If you believe who God says you are, then you will live a life knowing your true identity. 
When you believe who He is and what He has done, you will live a life planning  your next step in Him. You know that the most important goal for your life is to know Him. 
Psalm 130:14
Psalm 20:4
Proverbs 16:3
Proverbs 16:9
Proverbs 19:211
Philippians 2:14-16
James 1:1-5
James 1:19-27
Ephesians 2:8-10
Galatians 2:20
2 Corinthians 5:7
2 Corinthians 5:17-20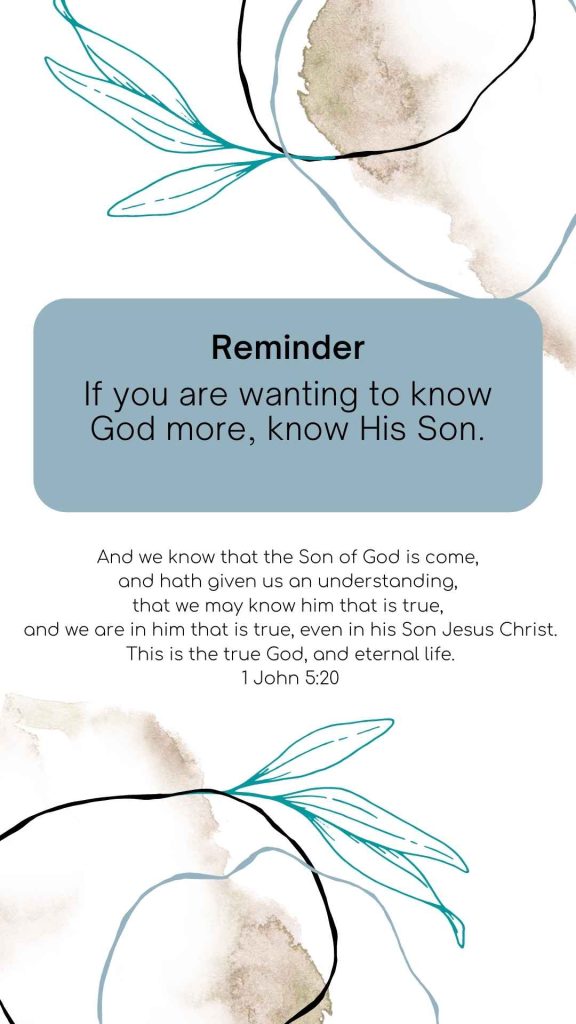 One of the best section of Bible verses to help you remember for the New Year is Proverbs 3:5-6. These 2 verses contain 3 verbs that you can put into action and a reminder of who is actually making your goals possible. 
Trust in the LORD with all thine heart;

and lean not unto thine own understanding.

In all thy ways acknowledge him,

and he shall direct thy paths.
Sign up for our Monthly Bible Verse Calendar filled with verses set to a theme to inspire you in the Word.
We will email you each week with new printables, resources and activities to help you and your children remember the Lord.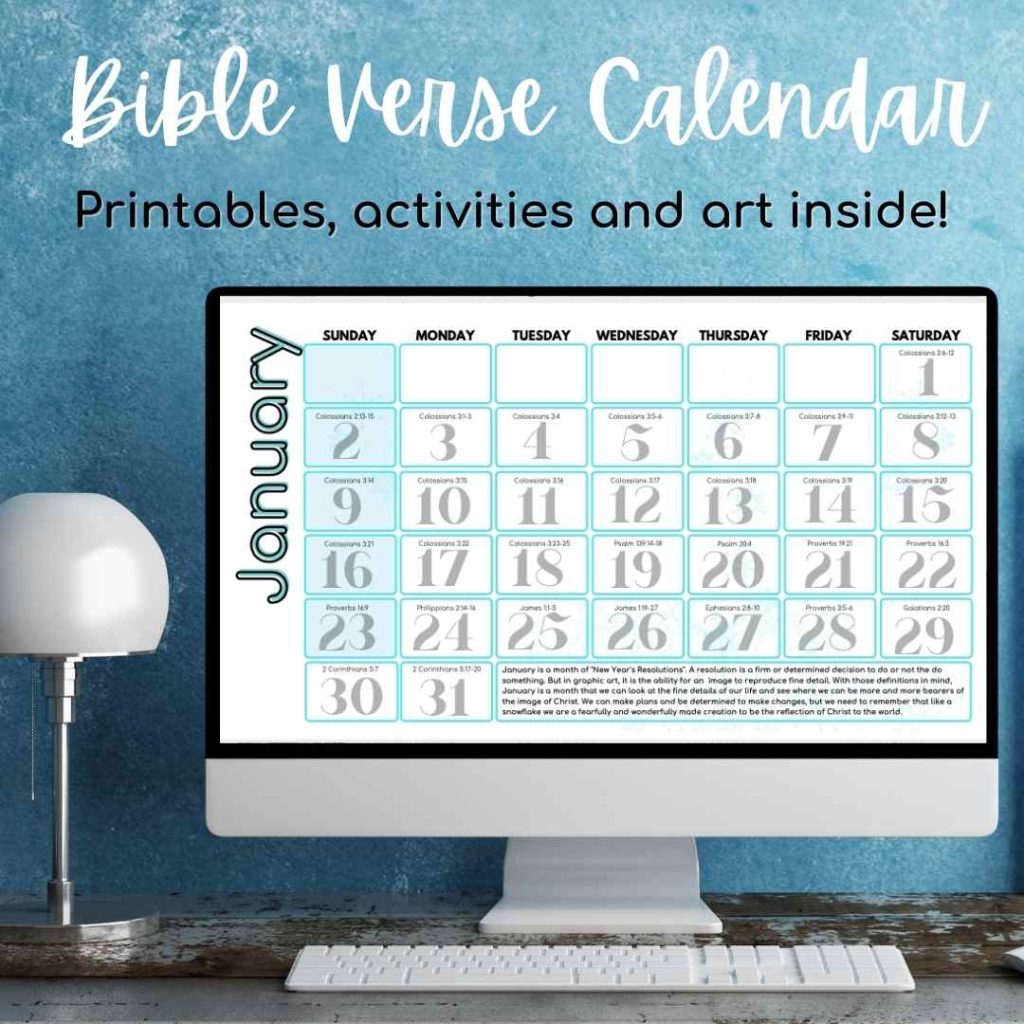 After the New Year, the next theme for our Bible verse calendar is February, which is on love. You can find Bible verses about love and other activities to do with the kids.