We are always on the hunt for ways to add God's Word at weddings. 
The pre made Hobby Lobby Bible verse signs are our 'go to' for weddings and events. We love their vast selection for just about anything you want or need for your wedding in any style you desire! But we are also big fans of the Bible verse signs from Amazon, especially when they come delivered to your door!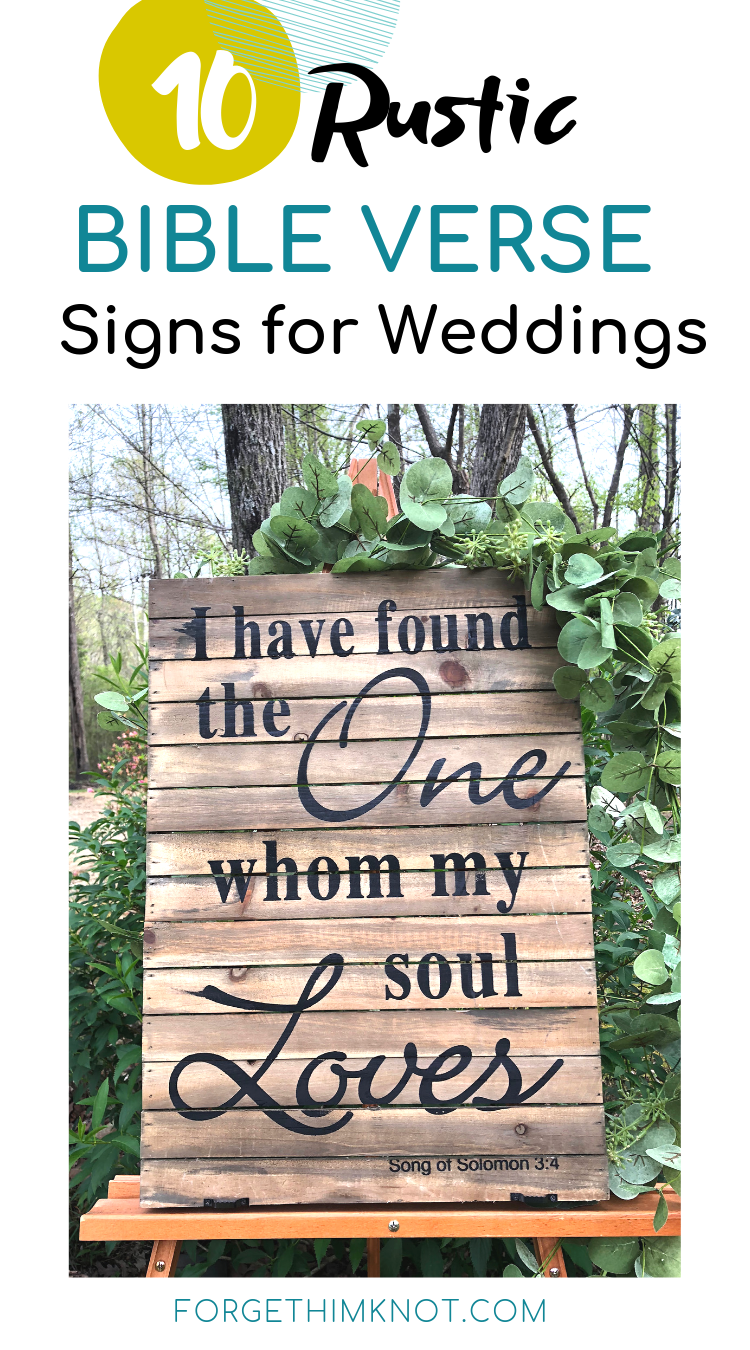 *This post contains affiliate links. We gathered our favorite signs for you to shop. Don't have a Hobby Lobby store near you, no problem!
You can shop their online store. Now for a bit of information that we also love to share, these signs go on sale every month, sometimes twice a month at 50% off! If you shop this week and they are full price HOLD UP and they'll be on sale the next week! But, if you need the sign sooner, you can use their online 40% off coupon on one item! . 
For the rustic bride, you will find wood, metal or a combination of both materials to create a woodsy, outdoor, simple or organic wedding. If your vision of a rustic wedding is a barn, farm or winery, these signs can easily hang on a wall. Also, you can lean them against pieces of furniture or use an easel to display them. You can also add a touch of farmhouse with galvanized accents and burlap.
Add greenery, flowers, ribbon or those special touches to personalize your decor!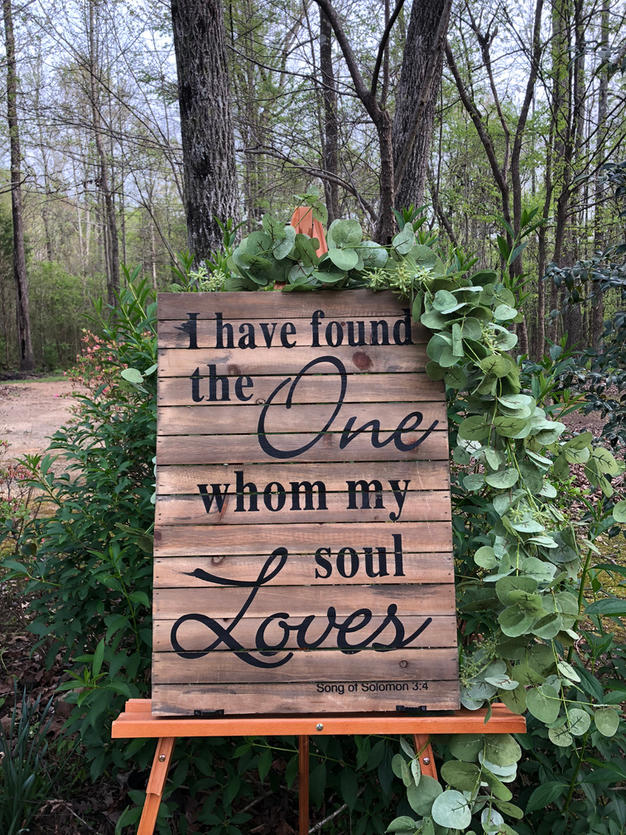 Adding Scripture to your wedding decor is a wonderful way to remind your wedding guest of the importance of faith in God. You never know who needs to hear a Word from God on your day.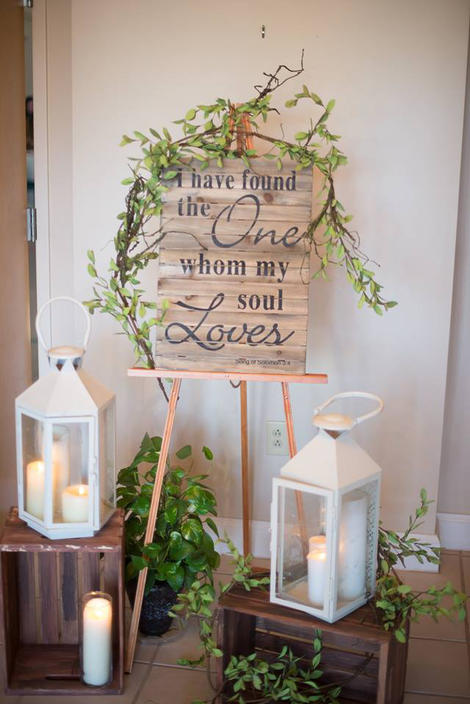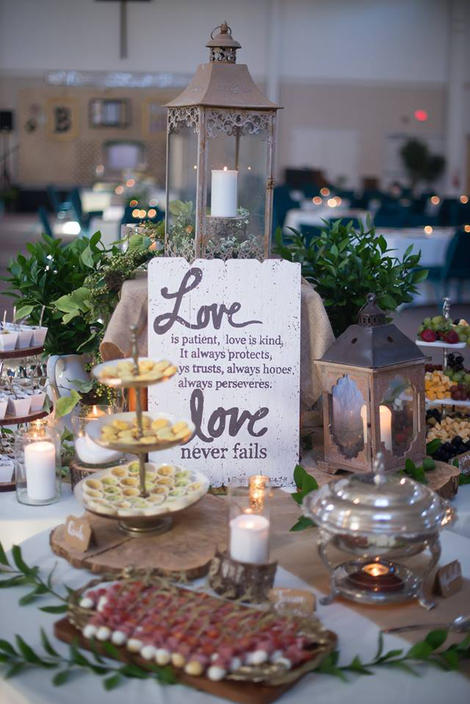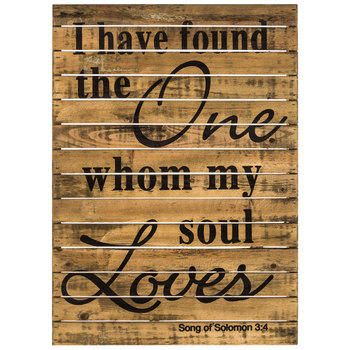 Sometimes, we can't find pre made signs for a particular verse the bride and groom have chosen. That's when we resort to making our own.

For the diy-er, you can find canvas from small to large to paint yourself or add laser cut lettering from the scrapbook section. There is also a great unfinished wood sign selection, chalk boards, stands,  or metal signs that just need your touch!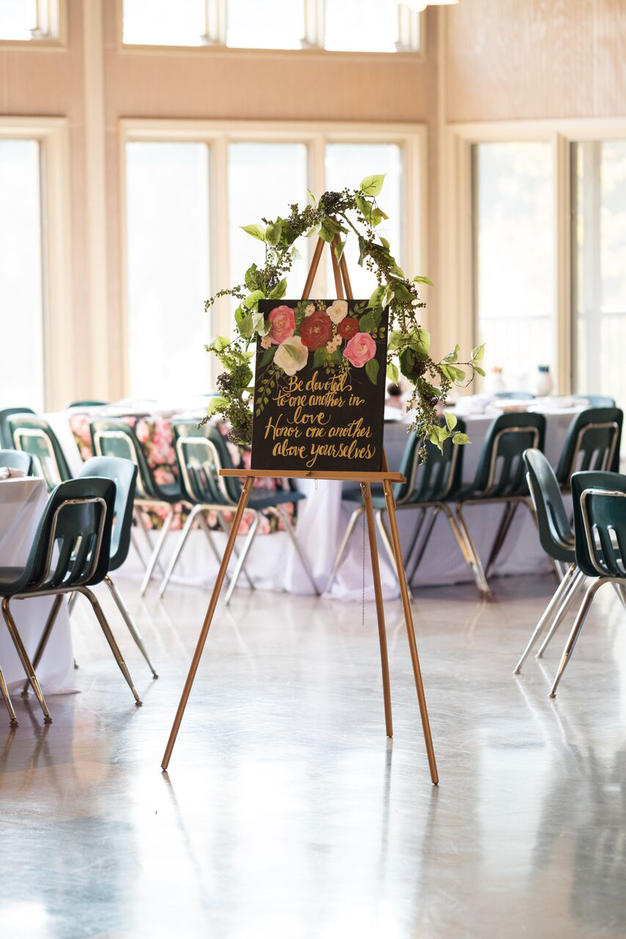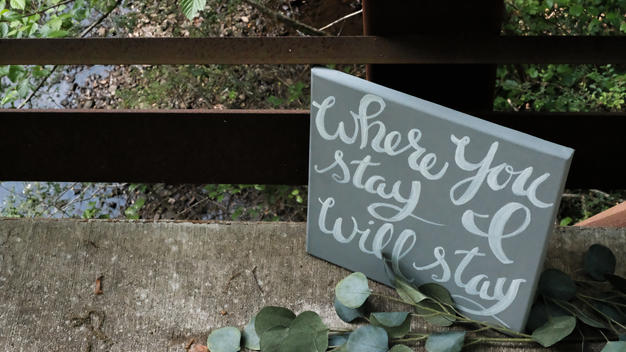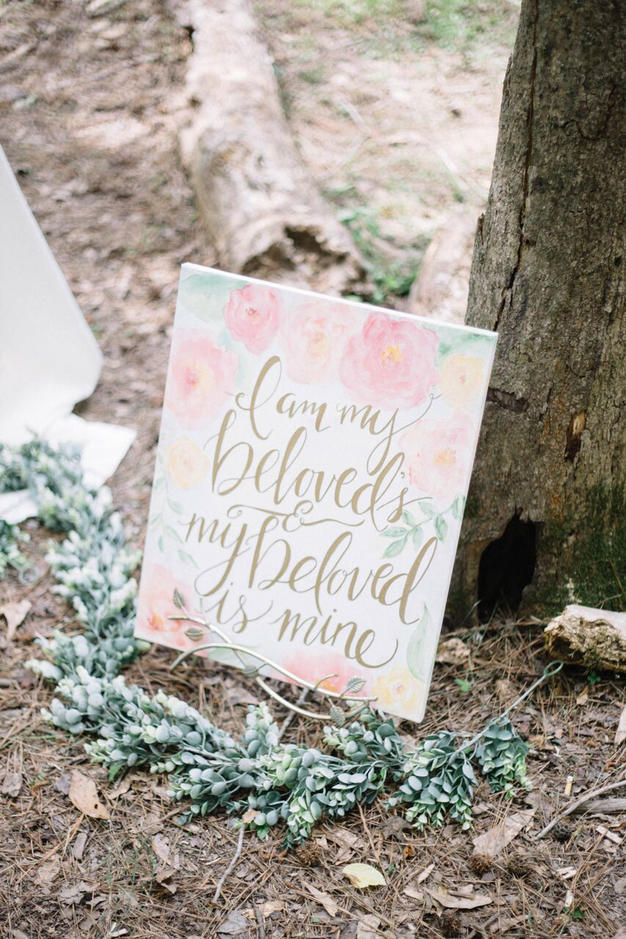 How can you display God's Word at your wedding and help other's forget Him "knot" while you tie the knot?
Looking for more wedding ideas? Visit our wedding section and our new online course Taming the Wedding Planning Beast!
   forget Him knot!