We have loved floral and greenery embroidery hoops for a while now! Recently, we've seen the trend of hoops replace wedding bouquets for brides and bridesmaids, used in wedding centerpieces and as wall decor in homes.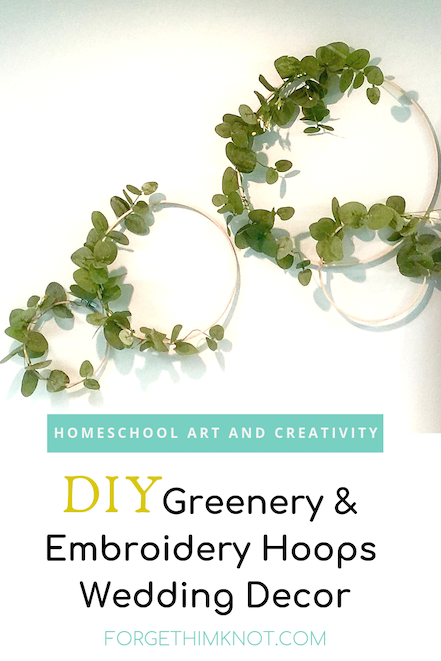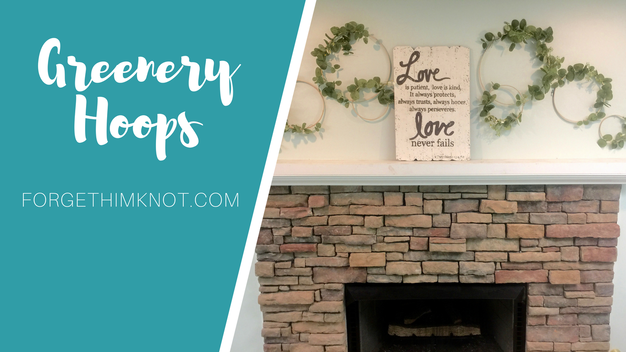 But they are also lovely clustered together for home wall decor. These embroidery hoops from Cotton Stem are just dreamy, light and airy behind her bed! Throughout the seasons, she adds flowers for a spring effect. Read how she created this look on her Cotton Stem blog.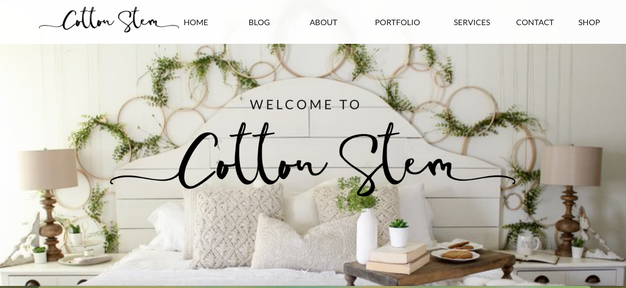 We took inspiration from her hoops to make our own using the faux seeded eucalyptus since it has been a wedding staple for the past year. 
Our Taming the Wedding Planning Beast wedding workshop has hoops on the cover to represent making the wedding planning beast jump through hoops. But we realized we needed to make some for ourselves as a backdrop for the worship videos.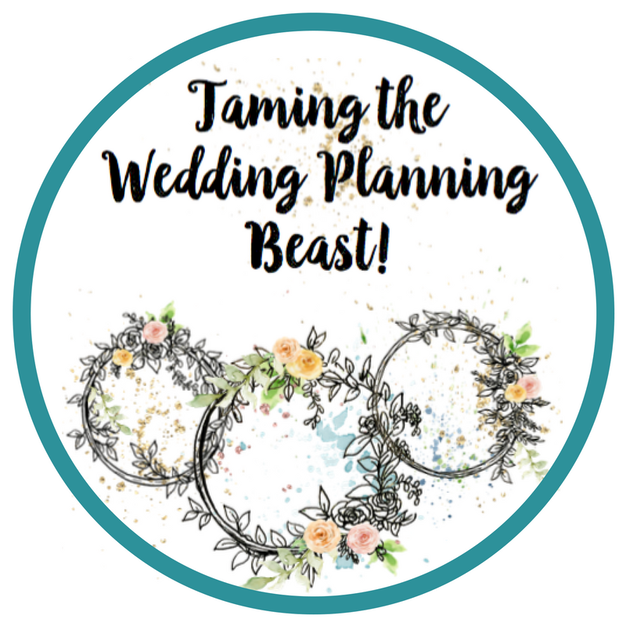 Okay… so maybe we wanted a dreamy wall too! 
Our favorite go to for crafting supplies is Hobby Lobby..  We found multiple sizes of wooden embroidery hoops along with greenery, floral wire and flowers!
The seeded eucalyptus garland is neutral and fresh, but we can add flowers when we want during the changing seasons. *affiliate links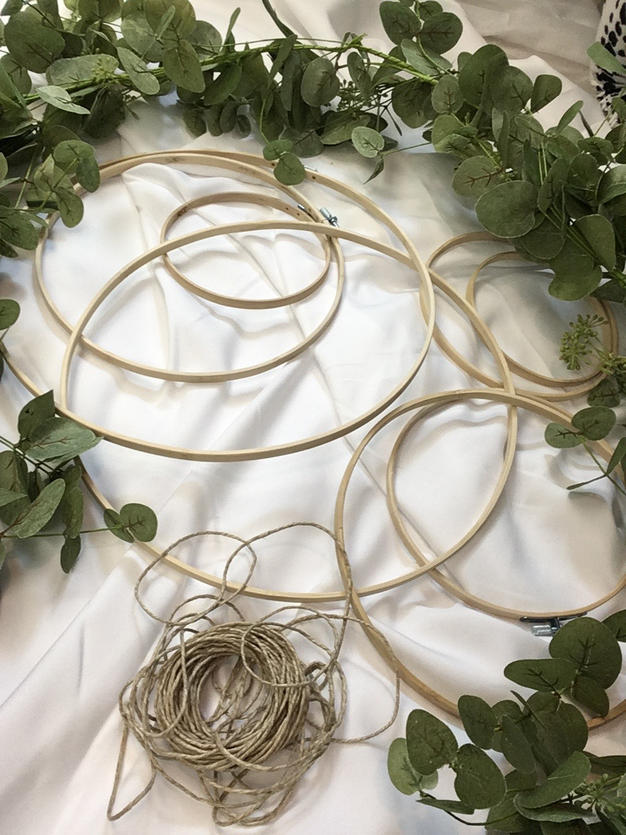 How to make embroidery hoops with greenery
Supplies needed: 
jute twine or floral wire

some faux greenery

wire cutters!
The garland happened to be 50% off at Hobby Lobby the week we purchased our eucalyptus and we knew cutting it up that we'd be able to use the leftover greenery for other projects.
Using the larger garland, you can get more greenery for your dollars than purchasing a single stem! 
First, snip the wire holding it all together and unwind.
Use wire cutters to cut the length of greenery or section you want to use. We took the floral tape off because we wanted to expose the wire for wrapping the hoops.
If you need more support, tie the greenery to the hoops with twine.

Layer in the greenery as you see looks best!
Lastly, we added some small paper flowers that we cut from another garland. 
Tip: We took the hoops apart to double our hoops! Tying the hoops together with twine will allow you to layer the hoops on the wall.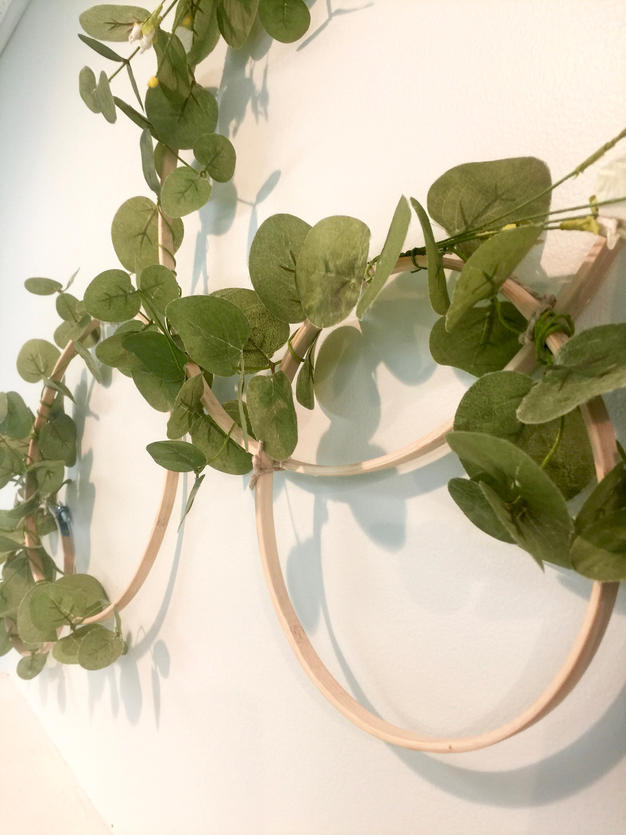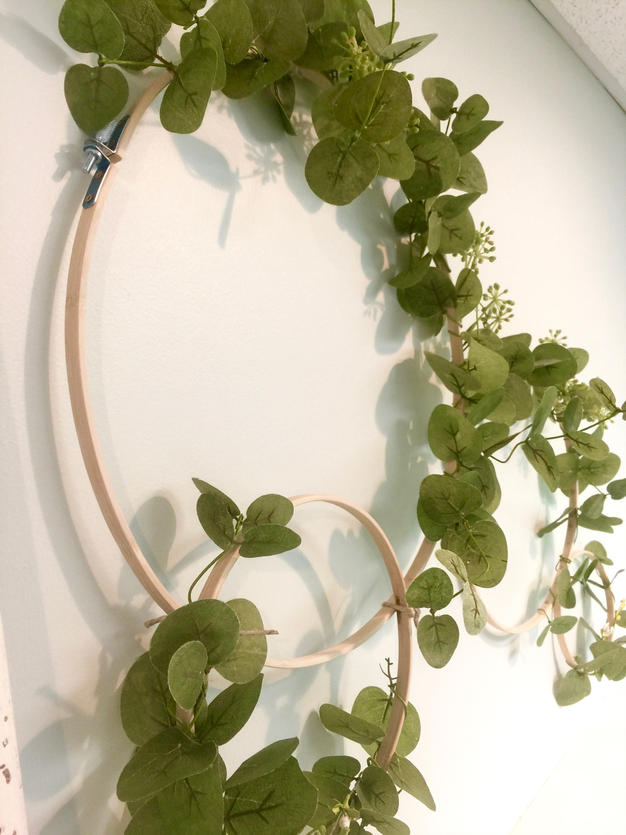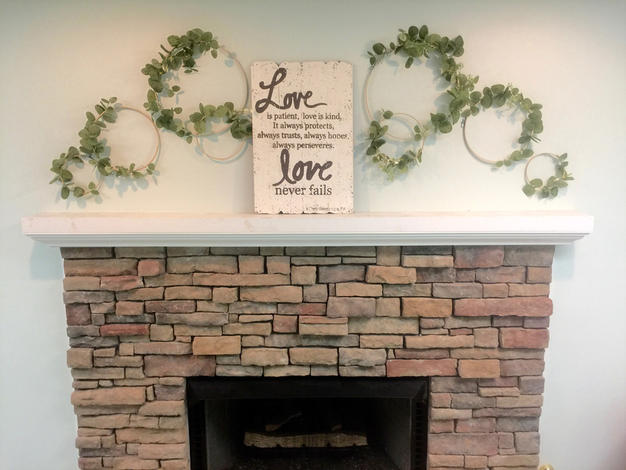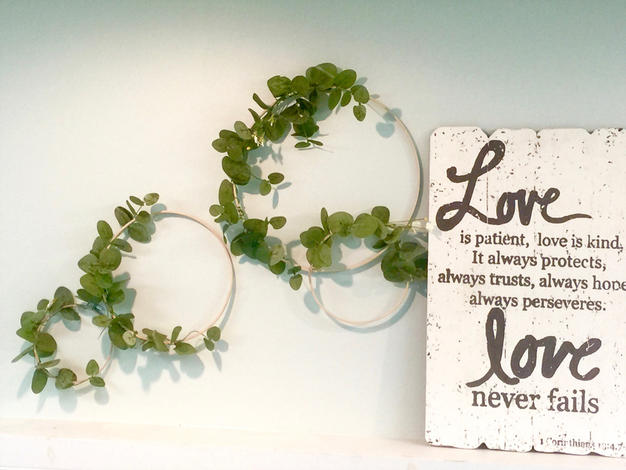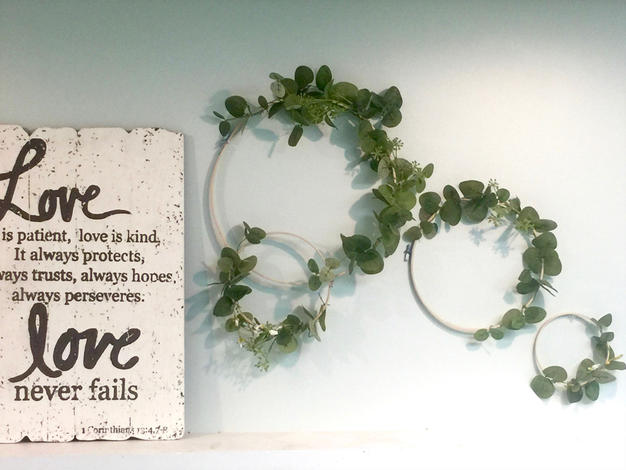 It really is that easy! You can cluster them on a wall for a beautiful inexpensive focal point!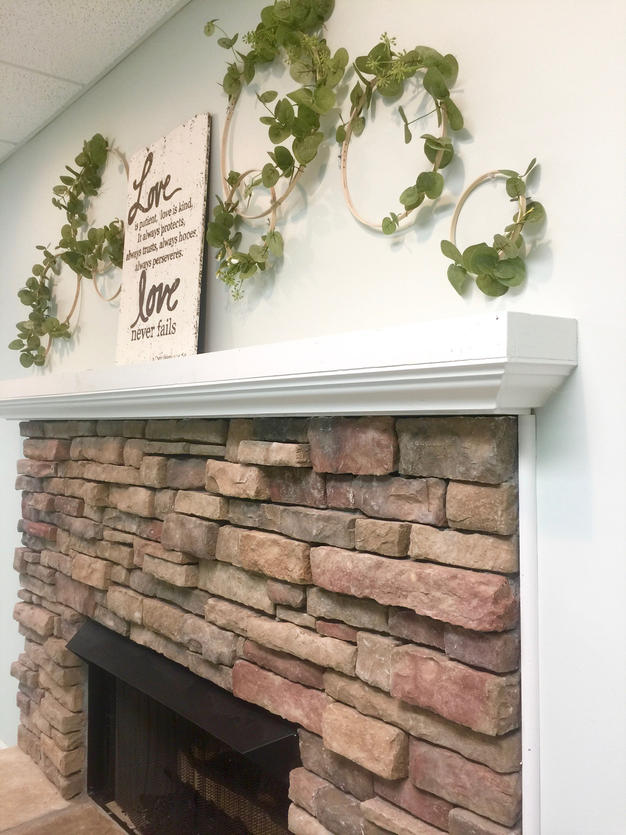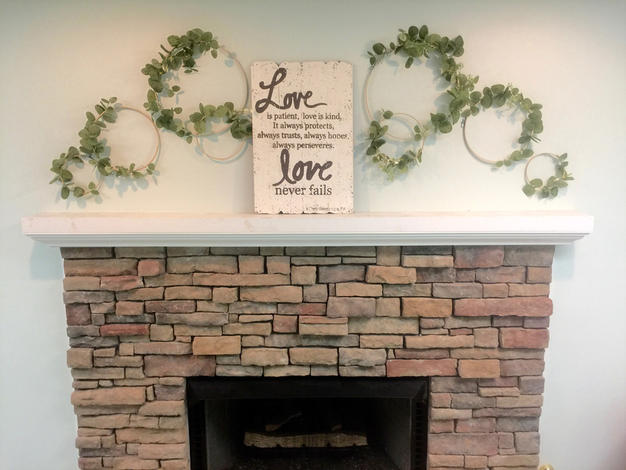 Happy Hooping!
For more of our favorite resources and products we love to use, see our Wedding Planning Tips and Ideas!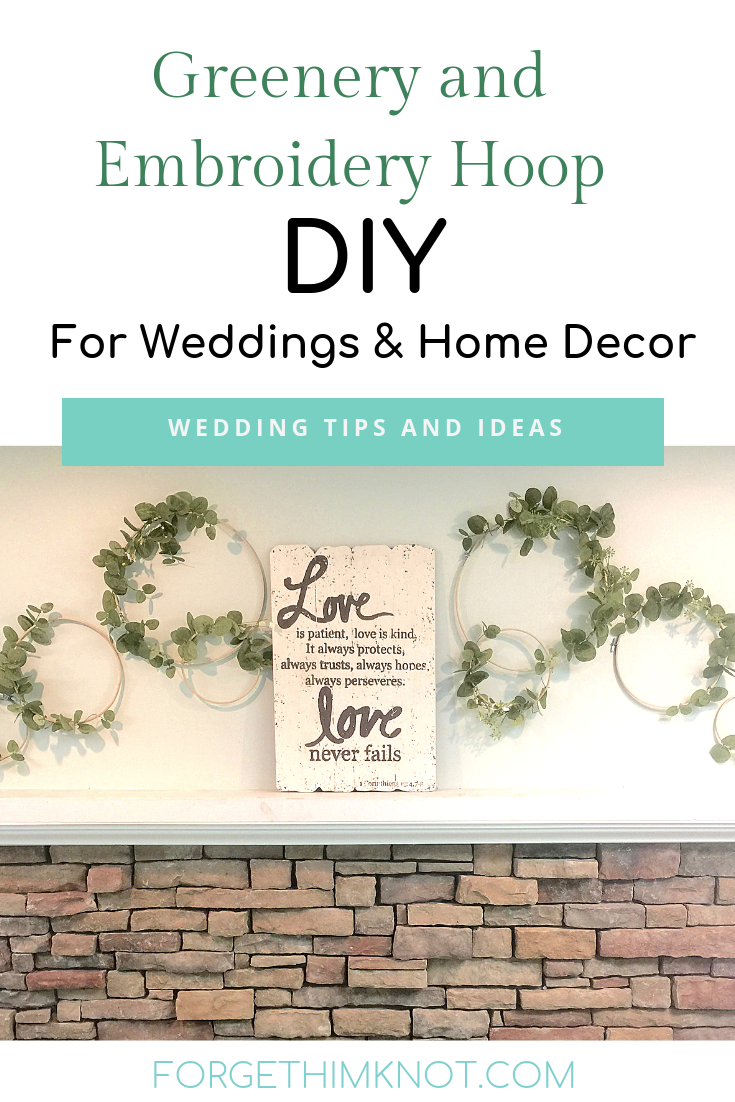 Favorite Wedding Supplies
Visit our favorite wedding supplies we use for almost all of our weddings.