Disney Themed Christian Wedding
When your little girl is small and playing "Disney Princess", you are totally unaware of just how far that "Dream" may go!!  Dancing around the house, dolled up like a princess seems like only a small window of time! In a blink, she would be getting married and asking for a Christian wedding with Disney themed decor.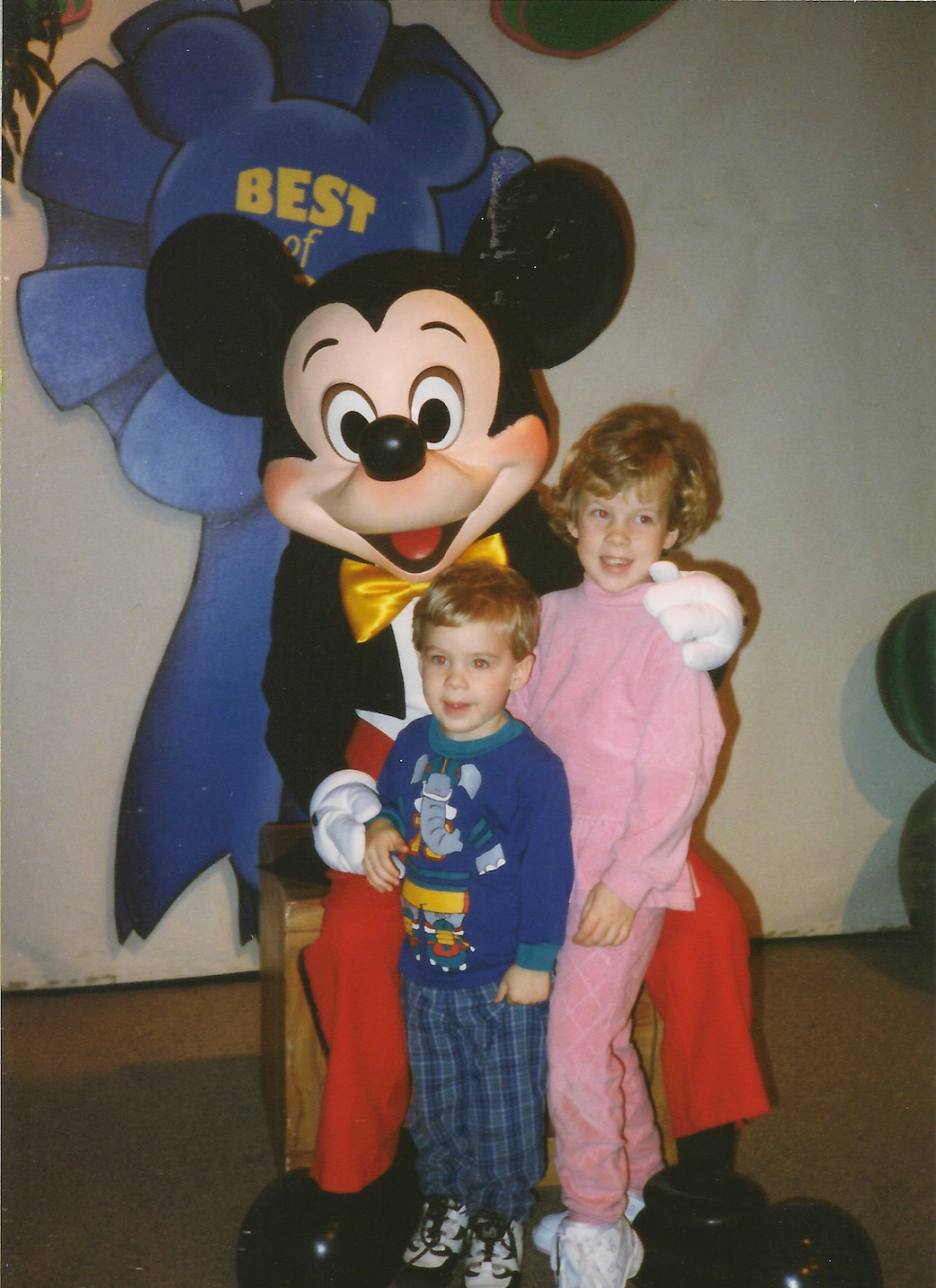 Melissa from the age of 3, had more costumes in her closet than she did clothes! Being a princess was an everyday occurrence as she grew up with every Disney movie Princess.
Born in the nineties, every year Disney came out with another "princess movie". Disney was slowly being ingrained into the fiber of who she would become and how God would use her.
As her mom, reminding her she was the princess of a King, God, who loved her deeply was my heart's desire.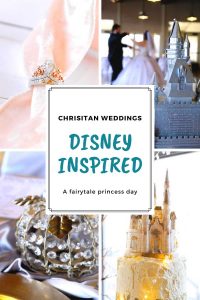 Now, Melissa never outgrew the Disney Princess. We would visit Disney World in Orlando regularly to see the Princesses, eat dinner with the Princesses and get all of the Princesses signatures. The older she became, the more in love with Disney Princesses she became. I quickly realized that this phase of her life was not a phase, but a part of who she was!
As she matured, she became "Princesses" for children's parties as her collection of "character gowns" grew larger and larger. My "little princess" had now become a "Big princess"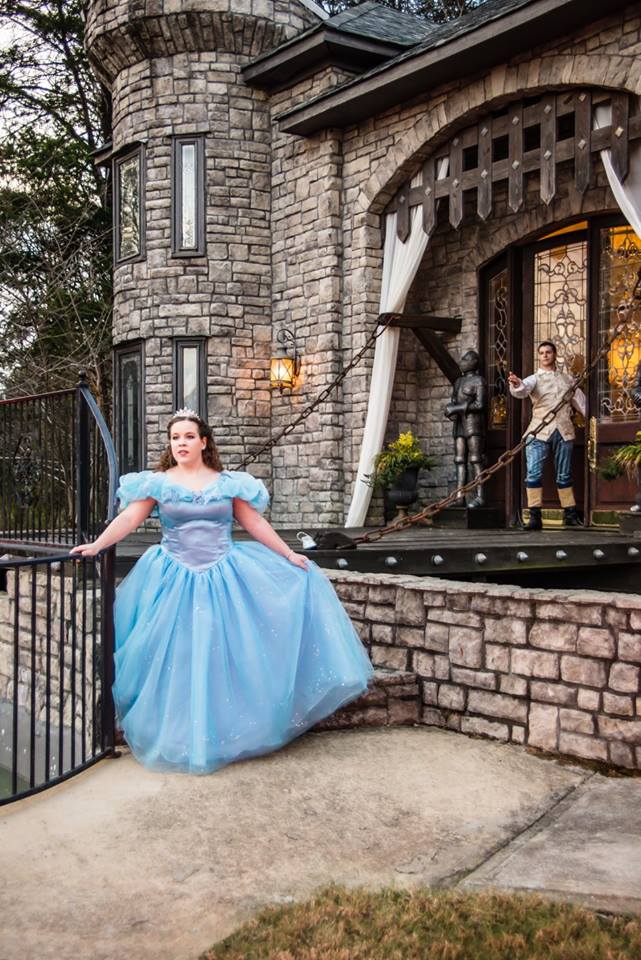 At this point, I knew that come a wedding day, there was going to be a Disney Princess theme! *This post contains affiliate links. 
The Princess Finds Her Prince
From the day she was born, I had been praying for the young man that would one day be her husband. God and His infinite knowledge, brought a young man, Rob, into her life that was just as much a "Disney buff" as she was!
Their first "date" was to see the Disney movie, Maleficent. The next "date" she was being Rapunzel for her half sister's birthday. Guess who volunteered to be Flynn Rider! Together they sang to each other at the birthday party…..I had a feeling that there was something there!
The next Halloween dance, guess who went as Beauty and the Beast. One Disney story that remained their favorite together.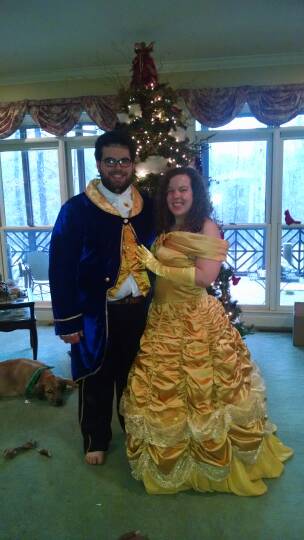 After a long distance relationship, Rob finished school and got a job in Birmingham. The next year, he proposed to Melissa!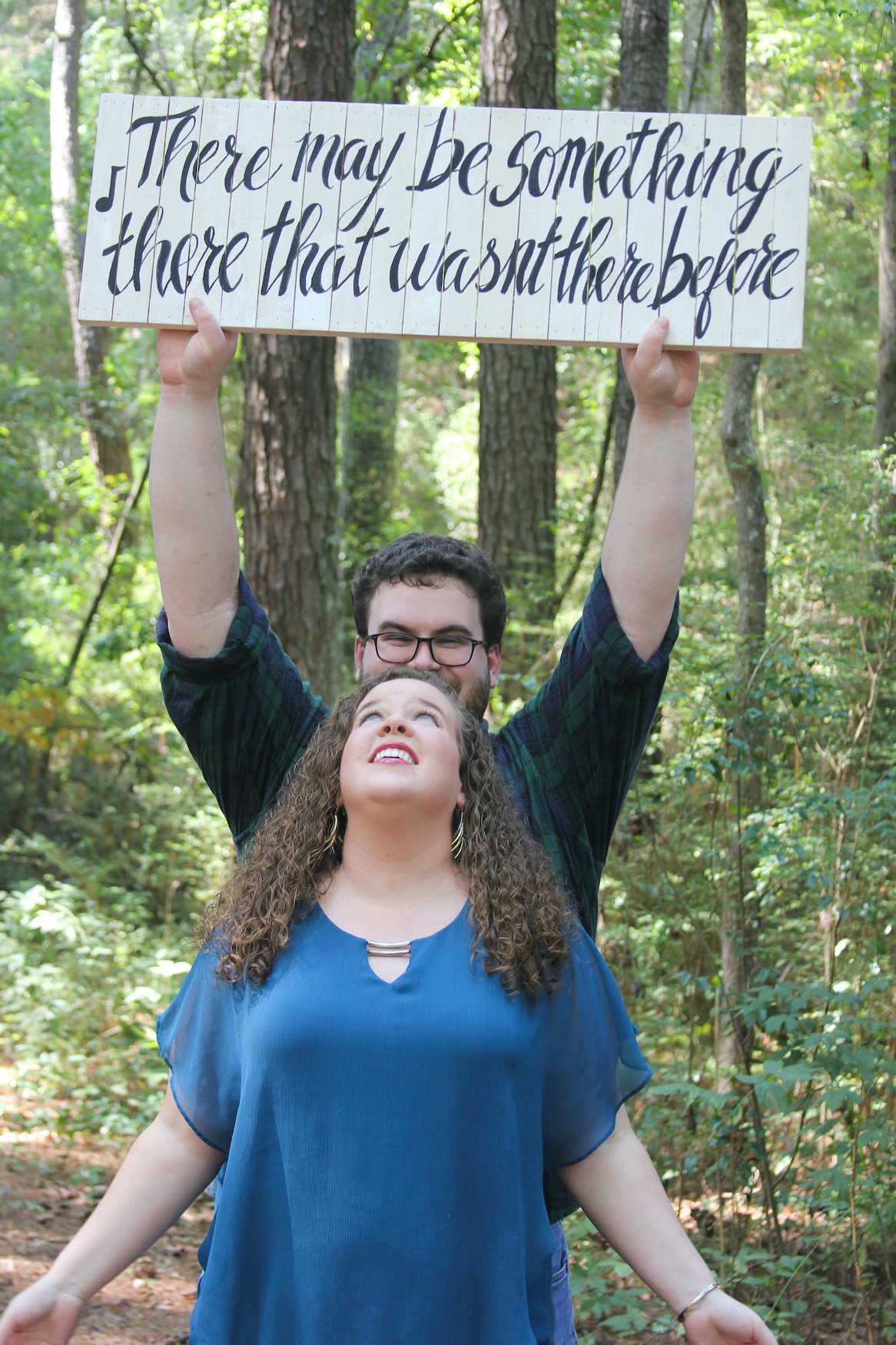 After a "yes", pictures were made by Chelsea Ray Photography (her cousin -whose wedding can also be found here) holding a sign that said "There may be something there that wasn't there before"…..referring to a ring! Yes, it was an actual Disney designed engagement ring!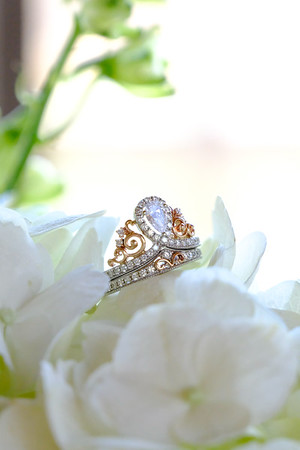 An engagement party at home hosted by her friends had all of the fingerprints of Tangled from the lanterns on the ceiling to Best Day ever on all the decor! ( picture of couples that Disney together stay together)
Planning a Christian Wedding for a Disney Princess
The Christian Disney Wedding was now underway! We wanted to have the focus of the wedding on Christ and His love, with a touch of Disney elements.
Now, Carrie and I have been wedding planners for years, but we knew between all of our children, Melissa's wedding was going to be the wedding that would test our creativity. After all, we are DIY wedding planners and were doing it all ourselves!…..with God's graceful hand guiding us!
Melissa and Rob's wedding was set for February 15, 2020 at a Girl Scout Camp. As we began the process of planning, we looked through our "wedding stash" to pull votives, candlesticks, crystals, and anything else needed to create an elegant wedding in a camp's conference center.
A fairytale wedding day
We couldn't have picked better place as Rob loved the woodsy look, but we needed to add some sparkle for the bride.  If you knew Melissa or even sat near her you would understand why the saying, "She leaves a little sparkle everywhere she goes!", applies. She is all glitter and sparkle. 
While planning weddings, we always ask a bride to tell us their top three focus points for their wedding. Our prayer is that every bride desire a Christian wedding.
For Melissa and Rob, their number 1, was a covenant relationship between two people and the Lord. They chose a theme verse for from 1 John 4:19, "We loved because God First loved Us"
The number 2, was a ballroom dance floor as Melissa and most of her friends were ballroom dancers.
Number 3, was to have the guests celebrate with them.
Inside the camp conference center was a gorgeous beautiful rock fireplace. The whole room was glass that looked out over open decks onto a lake.
We made a wooden 3D cross out of 4x4s and backed it with white washed wood for a Christian theme as people came into the room.
The fireplace was filled with candles in glass for a warm and cozy feeling.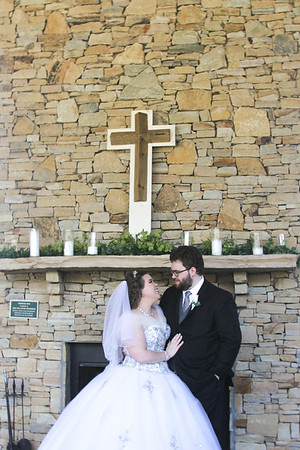 Disney Wedding Theme Ideas
The big Disney touch was the food line for the guests. It was in a smaller room, so after the minister blessed the food, the song Be Our Guest began to play while the guest helped themselves to dinner.
The room opened to a mirror frame that said " Be Our Guest".
The food serving tables were set in the "French" style decor with golden candlesticks, roses behind glass, and gold chafing dishes. Flameless candles filled the candlesticks and gave the warmth of flickering light to the room.
A draped wall of curtains covered the side of one wall while a backdrop that looked like castle staircases was on the back wall as people came out of the serving line.
The drink table was draped with a light gray fabric and covered with various castles that we had found at thrift stores and second hand stores.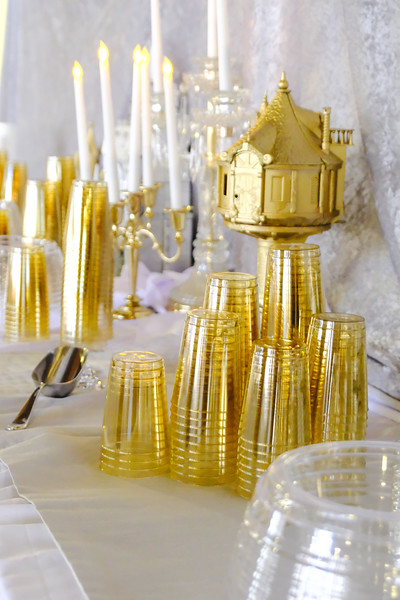 We painted them gold and silver and set them up behind the tea, water, and lemonade. This gave the drink station the look of Disney castles as guest helped themselves to beverages.
The Disney Themed Guests Tables "Be Our Guests"
We should mention that this Christian wedding was witnessed and celebrated with the wedding guests seated at banquet tables. Rather than worrying with flipping the wedding venue which did not have a separate room for a reception, we chose to sit a tables. 
This is one of our favorite ways to celebrate a wedding. The ceremony decor is beautiful and the atmosphere of the room feels like a celebratory moment with the guests chatting and visiting with one another until the hush comes over the room for the processional to begin.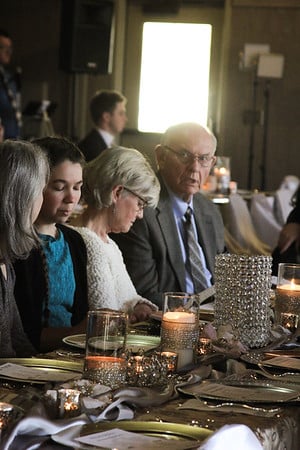 White tablecloths were the perfect canvas to add splashes of silver and charcoal shiny satin fabric. The center of the long banquet tables had crystal candle holders, mercury glass votives, and blush and white velvet crystal centered flowers.
The cylinder vases were wrapped with ribbons of rhinestones and glitter to add a touch of extra sparkle to the pillar candles.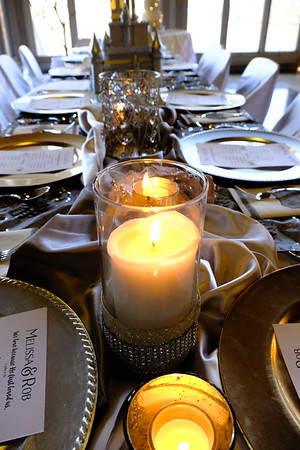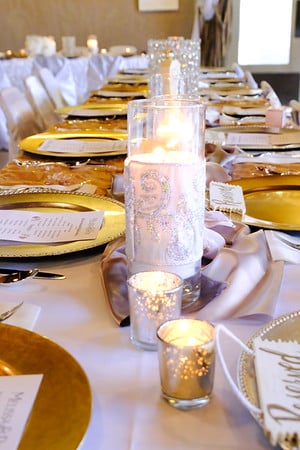 Each place setting had metallic silver and gold chargers alternated for each guests. Guest ate on white disposable plates with cut out lace design and used very intricate disposable silverware. 
The napkins were also disposable of guest towels purchased in bulk, of white with a silver detail.  We did happen to find "Be Our Guests" napkins that we placed on the bridal party table.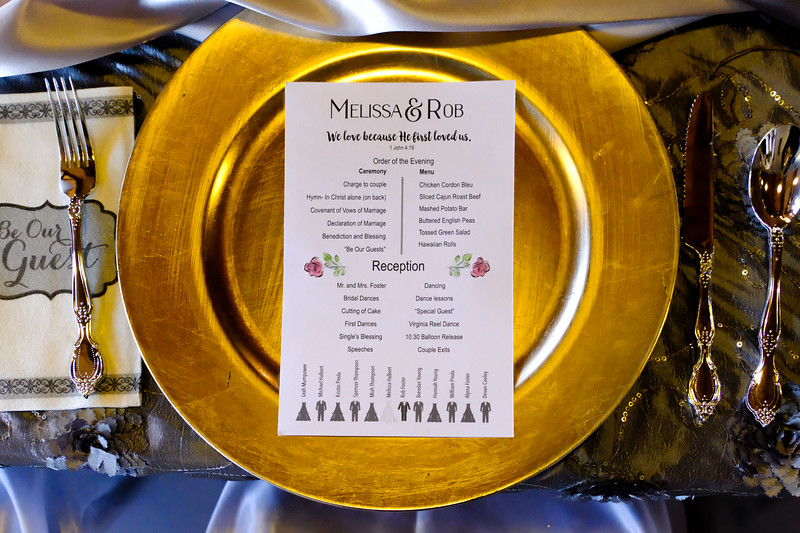 Subtle touches that pointed to Disney were in the programs that had a single red watercolor rose on the schedule of events for the day.
Even with the Disney touches, we desired that people see the love of God as they entered the wedding venue.
I had been collecting crystal items for the past several years, knowing one day they would be needed for a wedding.
 The Day had arrived. 
We used a crystal slipper and crystal pumpkins on one tale representing Cinderella.
Another table had crystal heart and apple for Snow White.
Still another had seashells for Little Mermaid while another had a crystal crown and lily for Frog Princess.
We found lamps, genie style, and lanterns to represent Aladdin.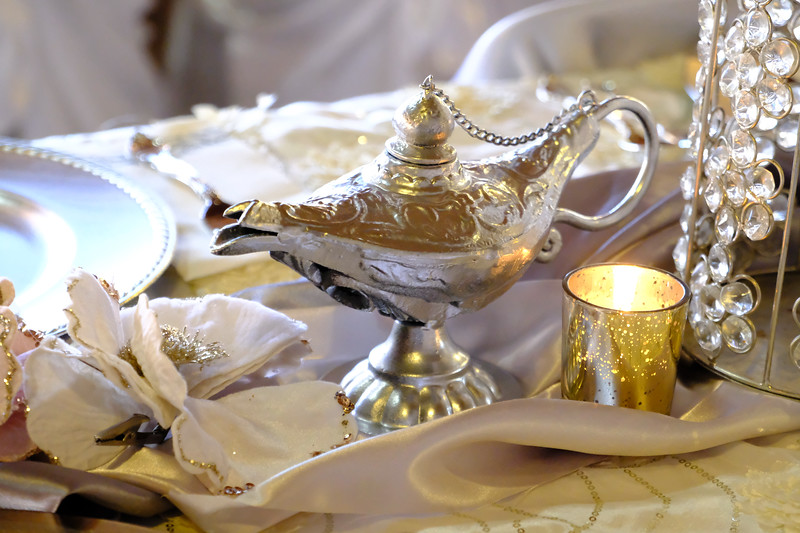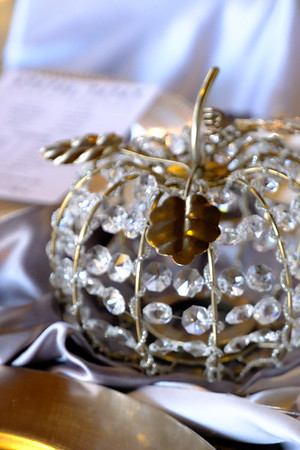 The bridal party table held a castle that had been spray painted silver along with a pumpkin carriage.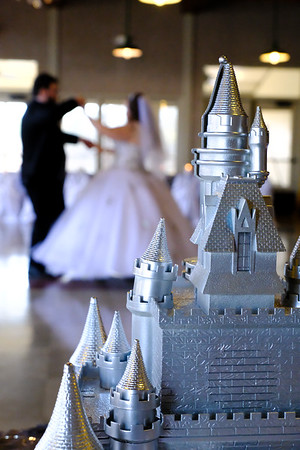 The "sign in table" was a puzzle of a tree for guests to sign surrounded with frames from Disney and pictures of Melissa and Rob at Disney.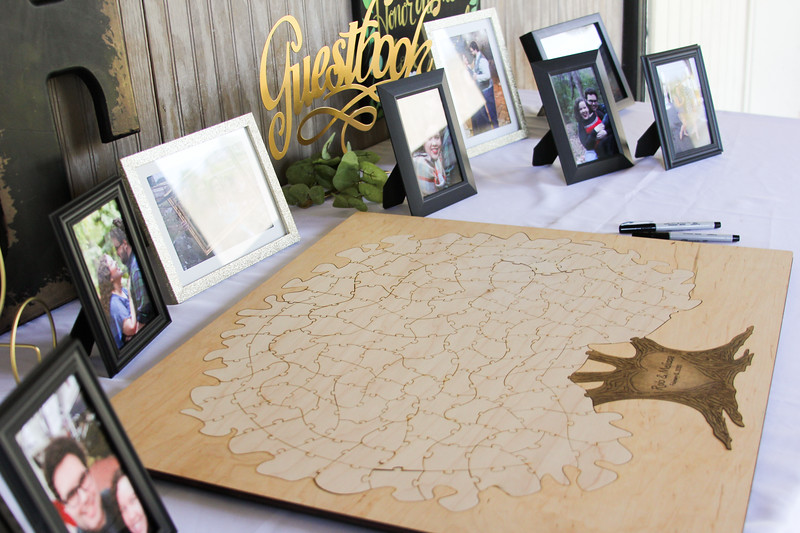 The cake was a masterpiece, if we can brag a bit. I purchased a small round castle from Amazon to use as a cake topper. It had a bright blue rooftops, which Carrie covered with champagne paint to make it sparkle.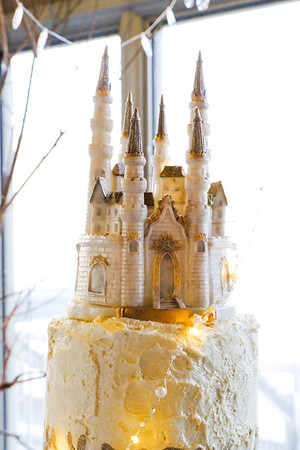 We used our favorite go to cake recipe, but this time instead of one flavor, each layer of the cake had chocolate, vanilla, and strawberry cake.
Instead of 3 flavor cakes, guest got to have each of the flavors in one slice! It was covered with edible glitter also from Amazon that made the whole cake sparkle.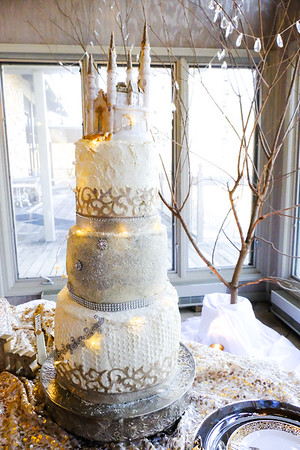 Glitter ribbon from Hobby Lobby added to the glitz and then we lit the cake up with battery lights….also from Amazon. Final product, a beautiful castle cake.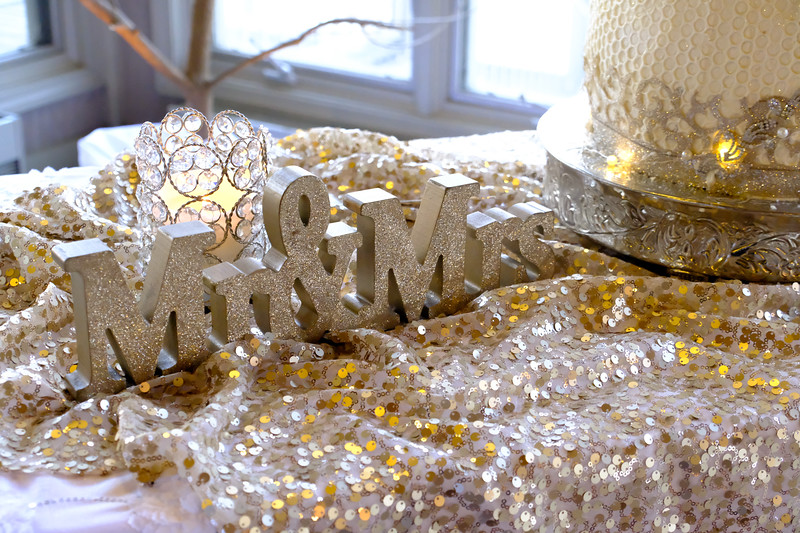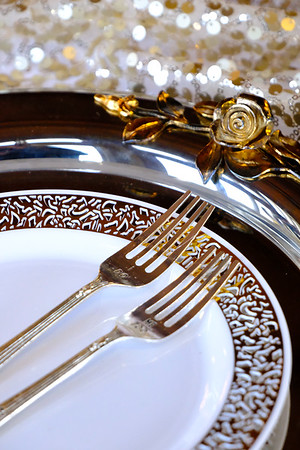 The wedding cake table was a white tablecloth with a champagne gold sequin table topper. Small sparkly touches were added to the table such as a Mr and Mrs sign and a silver tray with a gold rose (a subtle nod to Beauty and the Beast) to hold the couple's cake forks.
The groom's cakes were yummy pound cakes made by his mom. They were placed on wood cut cake stands with greenery for a simple rustic look. But of course a sparkly silver sequin tablecloth was used to continue the Disney theme feel!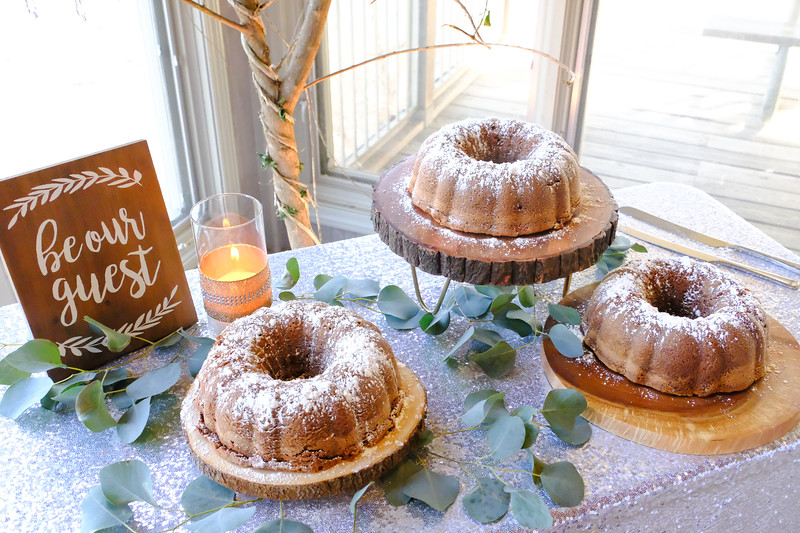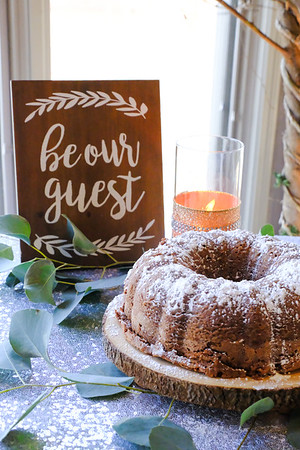 The Bride was definitely a Princess for the evening! Her dress was a sparkling ball gown with iridescent crystals. She sparkled from head to toe and fingernails with jewelry that matched the crystals on her dress.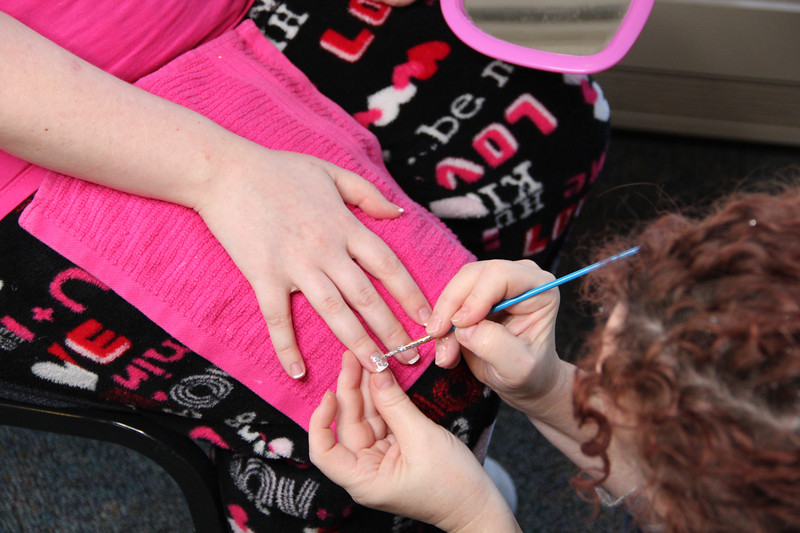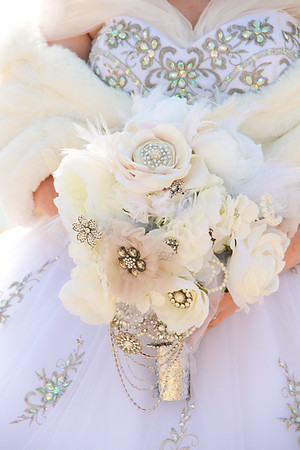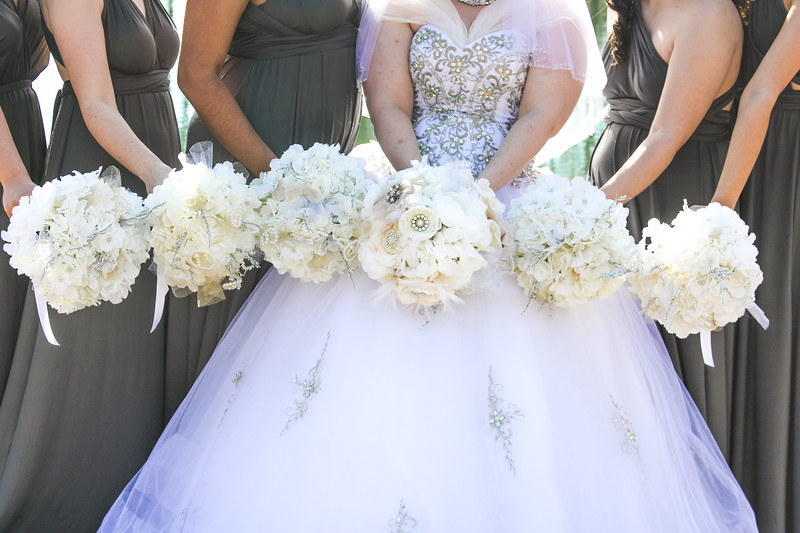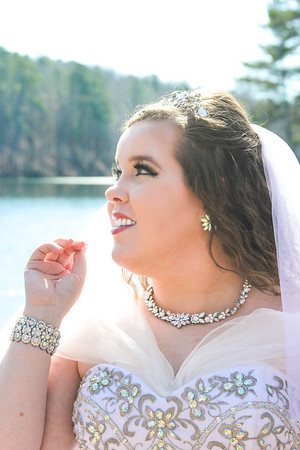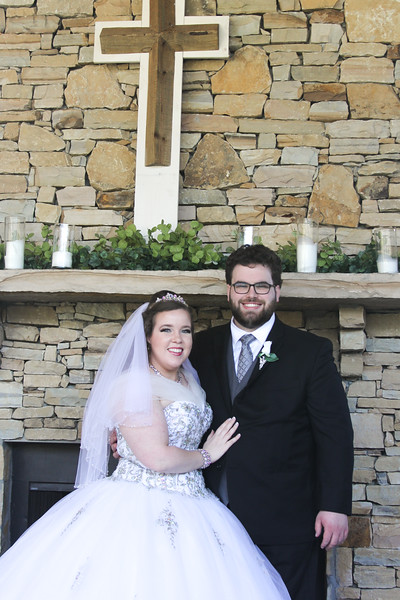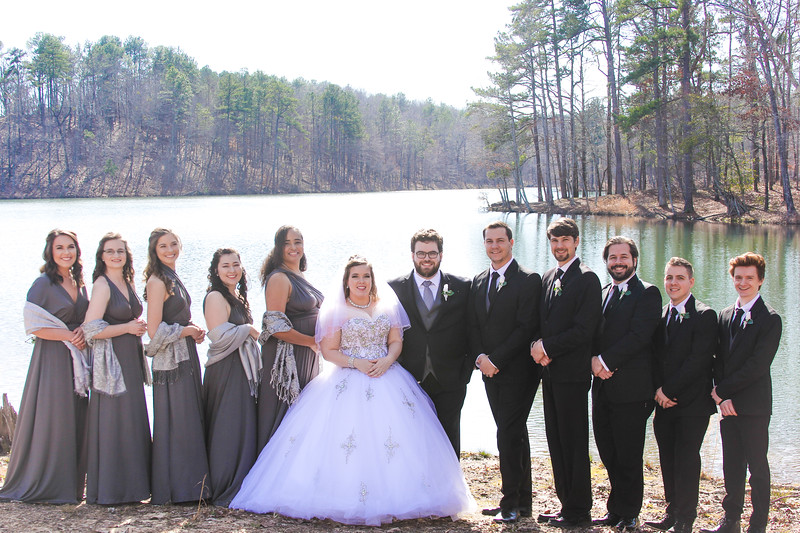 She and the groom danced to Disney themed music on their first dance. Disney movie themed music was the background for the whole evening.
The bride's wedding bouquet was made of silk flowers from Hobby Lobby that had rhinestones and sparkles. But that was not enough, so we added more and more sparkles with hot glue, brooches and dangling sparkle chains. 
Let's not forget the sweet gift from her brother and his girlfriend of sparkly Disney Mickey ears to add to her bouquet too!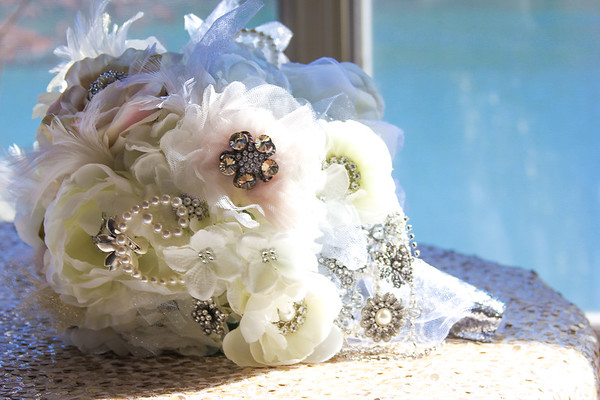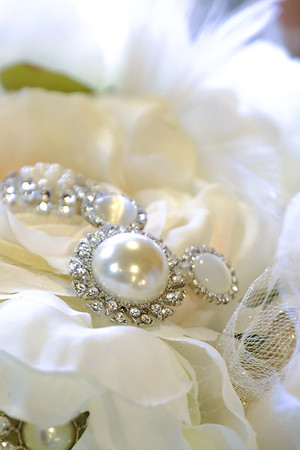 A Christ Centered Wedding Ceremony
This Christian wedding may have been Disney themed, but it did not lose what was most important to the day, a Christ centered wedding.
Before the ceremony, the bridal party and family circled up for a group prayer.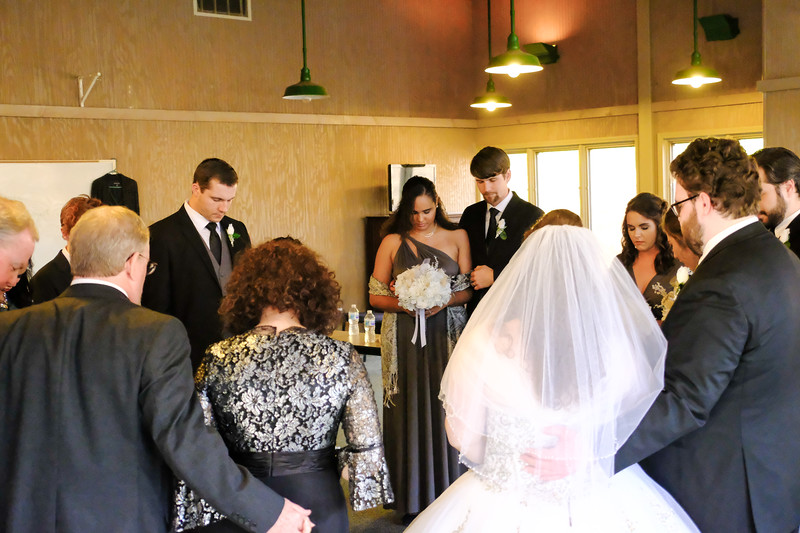 During the Christian ceremony, the bride and groom wanted to have a moment to worship with the guests by singing, "In Christ Alone", together. The hymn was printed on the back of the programs.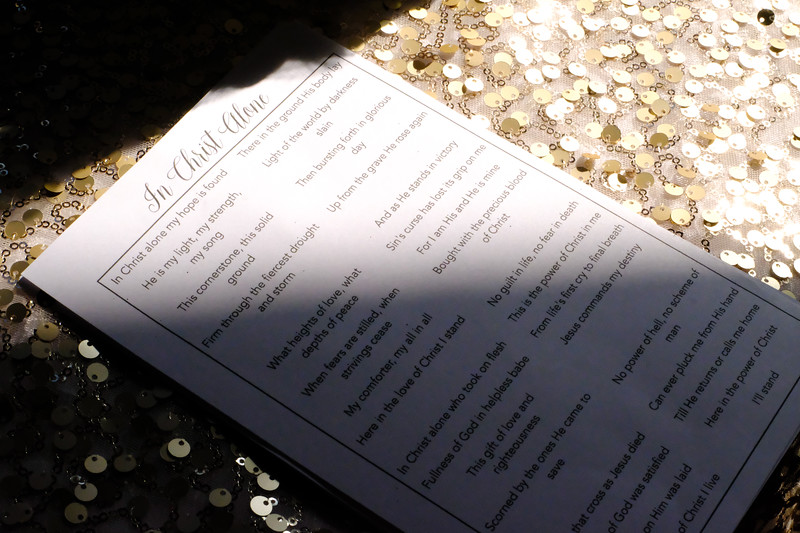 Wedding Reception ideas for a Christian Wedding
After a beautiful service that centered around the love of Christ, Rob and Melissa did a few "Out of the norm" ideas. Cherishing the insight of people that have been married for years, the minister found the couple that had been married the longest.
That couple wound up to be Rob's Grandparents. Their advice " Keep Christ at the center of your marriage." The newly wed couple gave the longest married couple and arrangement of roses.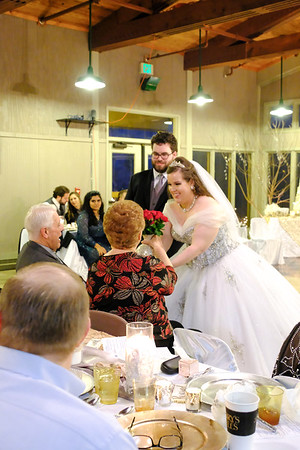 Also, in lieu of a bridal toss or garter toss, the couple asked the singles to come to the center of the room. At that time, the minister prayed over the people circled around the room. Then the bride and groom gave each single a lace box stamped with the verse " God is Love" on the tag. Inside the box was some Hershey's kisses wrapped in red foil….after all, it was Valentine weekend!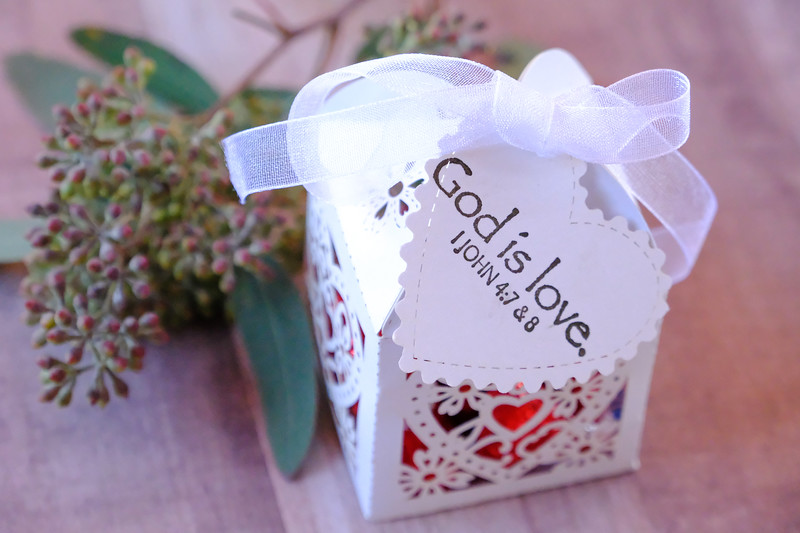 The Extra Special Wedding Guest
This Christian wedding had a special guest to arrive, The Chic fil A Cow. Who else loves some Chick-fil-A chicken? We were thankful for the fun night and moo-ments like this to make it extra special. Melissa is part of the local herd of cows.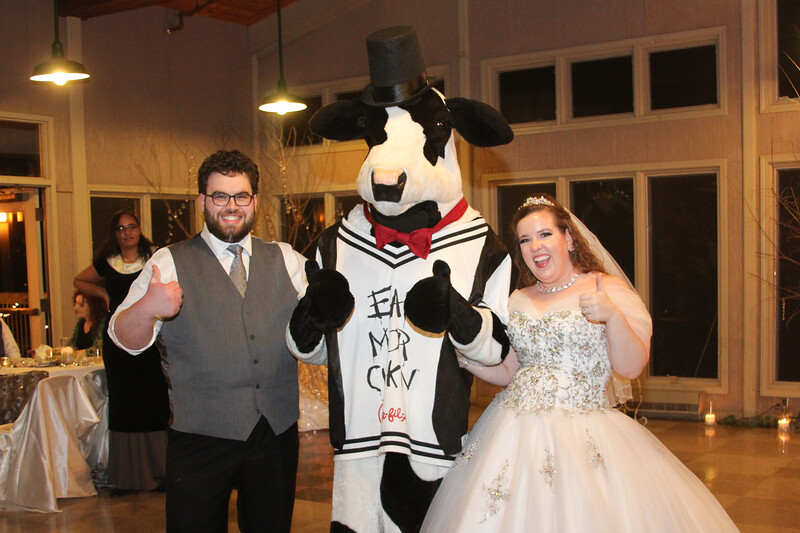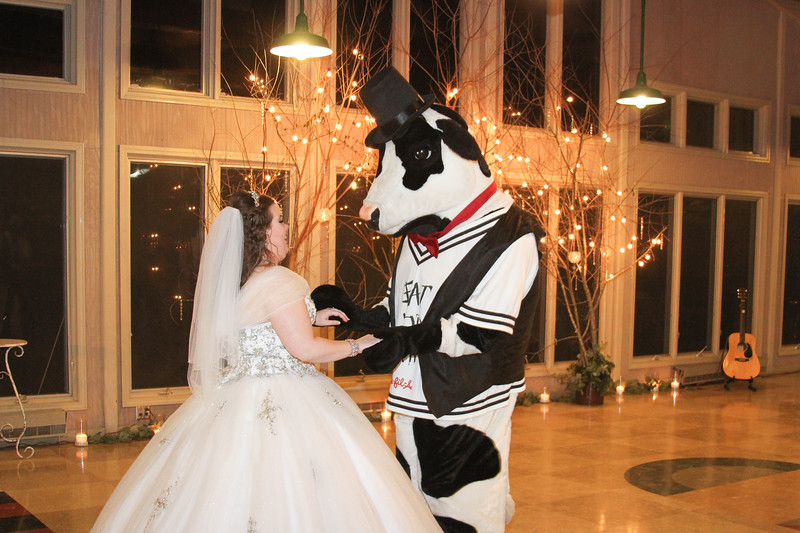 As a time to remember loved ones, a balloon release was done which also imitated the floating lights in Tangled. Balloons that came with lights ( from Amazon) were released by guests on a lower deck so that the balloons floated behind the couple, mimicking the floating lights.
Bride and Groom Exit Ideas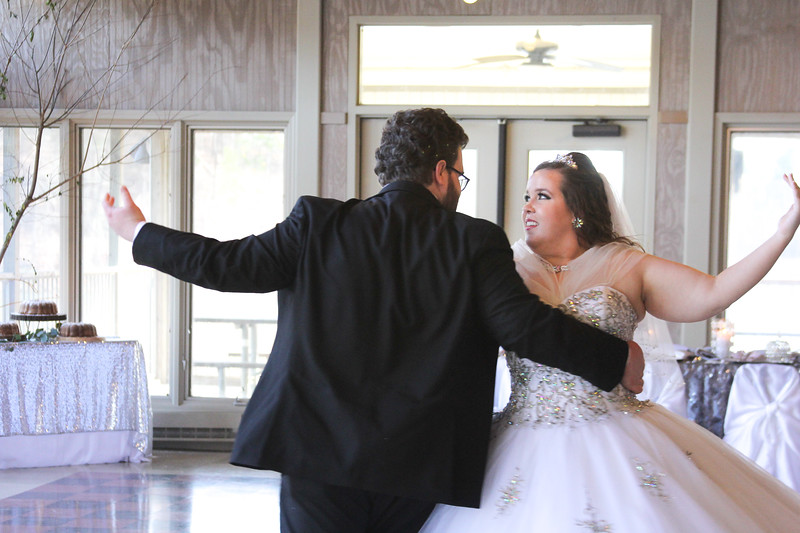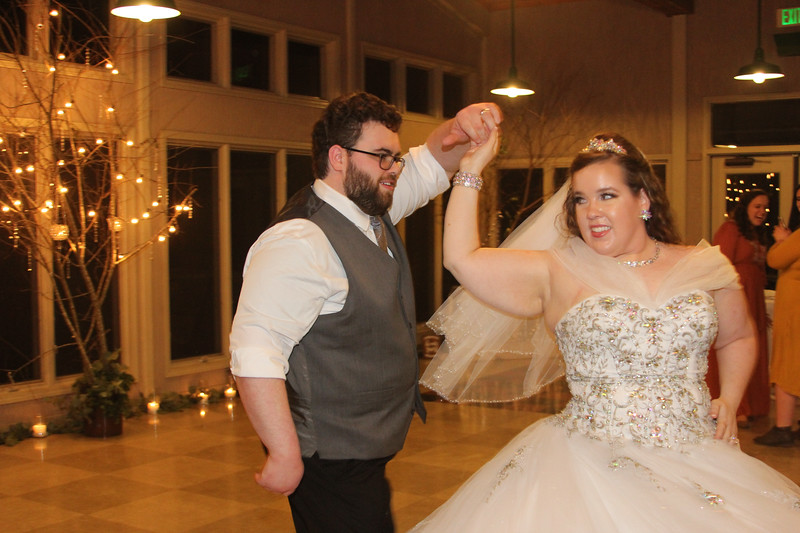 After dancing the night away, the couple was going to exit by horse and carriage, but this mom had a moment of practicality set in when Melissa got so excited about decorating her car to leave!
She had found magnetic "Just Married" signs from Amazon to use on the car along with window paint. So, took those funds, cancelled the horse and instead put it towards a bed for the couple.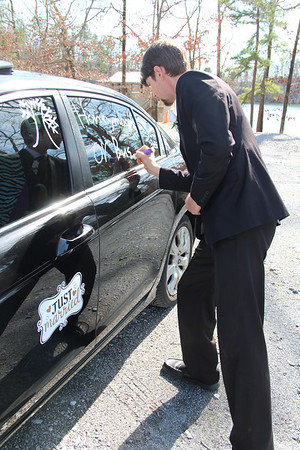 The couple left with glow sticks.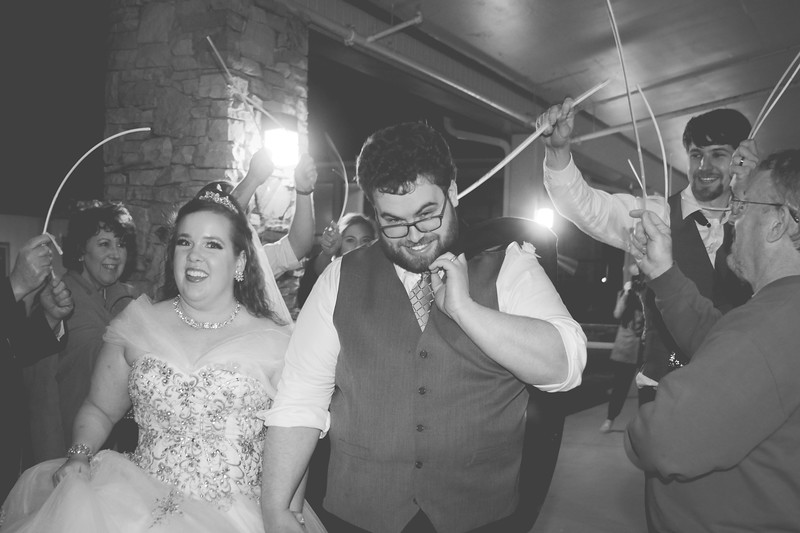 And of course, where did they honeymoon? Disney of course! Eight days of fun in the parks of Orlando. Rob had promised that they would wear matching Disney shirts every day! And don't think Melissa didn't hold him to that promise!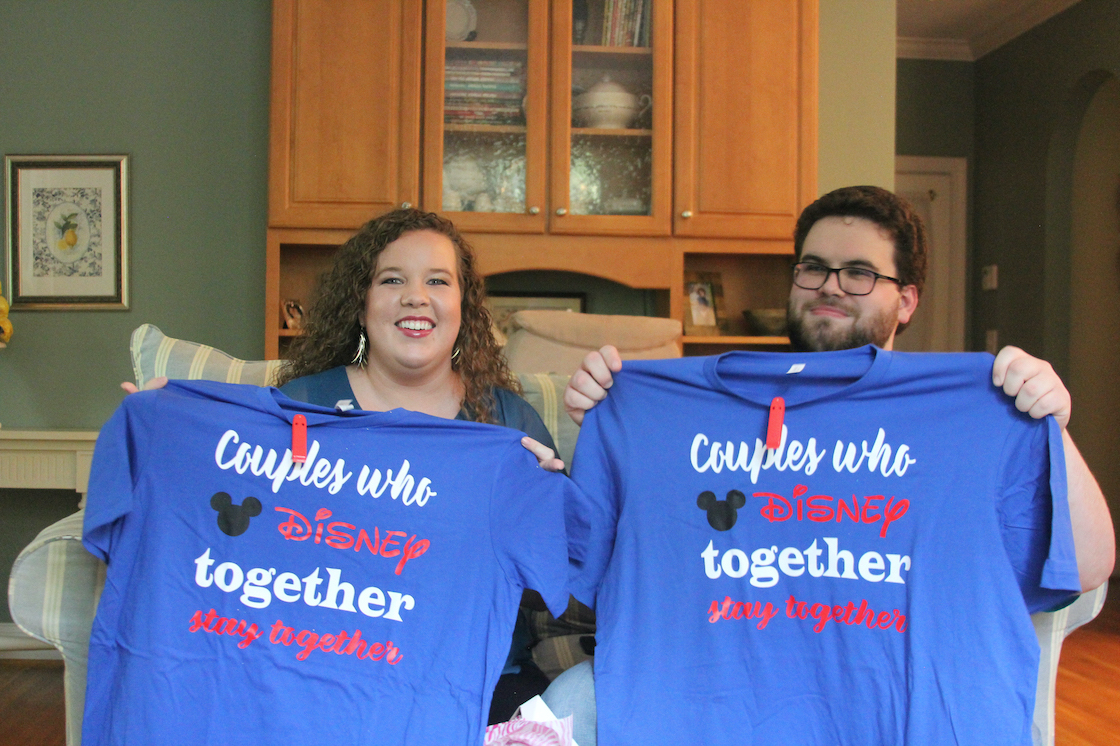 Favorite Wedding Supplies
Visit our favorite wedding supplies we use for almost all of our weddings.