Bible Verse Coloring Books for Kids and Adults
As Art and Bible teachers for homeschoolers, we love when Art and Bible combine into something simple and beautiful. Creating Bible verse coloring books, dot maker books and coloring pages allows us to do what we enjoy, Bible Art!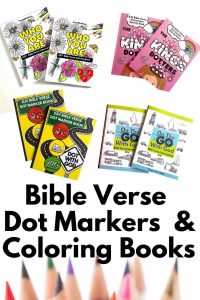 Coloring is Creative
As humans, we all have two sides to our brains… left and right. It's the right side that wants to color, express, and enjoy the process of coloring. Creativity is a God given gift! 
Take a walk on the right side for a while and just enjoy the coloring moment! If you have not enjoyed coloring in the past, don't give up the idea of coloring just yet!
Maybe you haven't found the right inspiration to color.
That's where creativity comes in by combining Bible and Art. There are many subjects, items and themes that can be created with Scripture! 
Bible Verse Coloring Books
One day while playing with the grandboys who love cars, trucks, construction and rescue vehicles we realized that every vehicle has a purpose. They are all on the go to somewhere doing something. 
After talking to the Lord about this, the idea to create a Bible verse coloring book with transportation and construction vehicles. On the Go with God shows us that each vehicle's purpose can remind us of Christ.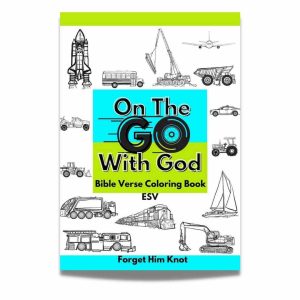 We also created the same verses and vehicles in a Dot With God Dot Markers books for younger kids. We love using dot marker and dot stickers on the coloring pages.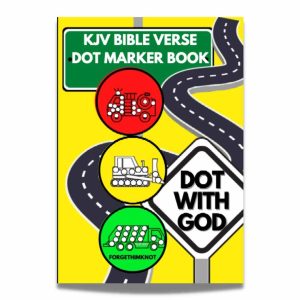 Whose You Are and Who You Are
We realized there is an identity crisis in the world. Many people do not know who they are or whose they are. Coloring visual s set to Scripture is a great way to remember that who you are is a creation of God Almighty and you belong to Him.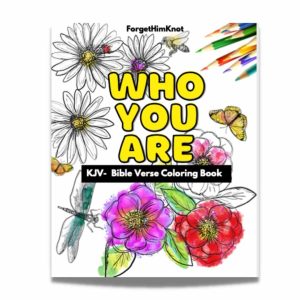 Kids are not too young to learn who they are, so we created a dot markers version of the same Bible verses. Become with flowers, rainbows, ladybugs and more with Bible verse reminders that you are a child of the King.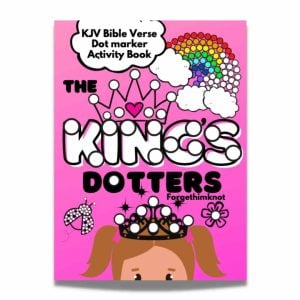 Coloring Books for Adults
Coloring Books are not just for kids. Our Names of God Coloring Book is filled with patterns to color alone or with the kids. Each Bible verse reminds us of who God is. He has many names because He is so much to so many!
Healer, Almighty, Savior, Lord, The God who sees me and Shepherd are just some of the names used to call and describe God. Who is God to you?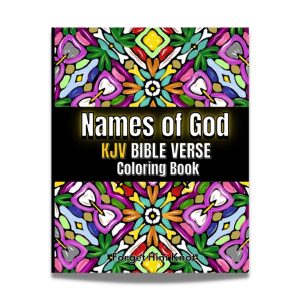 Mark 12:30 is the passage of  Jesus tell the people of the greatest commandment. All through the New Testament you can find Bible verses about love, how to love God, others and yourself. He even calls us to love our enemies! The Greatest is Love!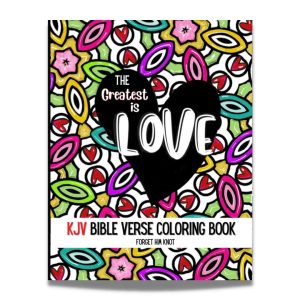 Coloring books have become popular for not only kiddos but adults too! Why? Maybe for two reasons.
First, there is a kid inside some of us that enjoys the freedom of coloring with crayons, pencils, pens, markers and watercolors.
Second…. because coloring is therapeutic! 
Taking a few moments to let go of everything else and just focus on the act of coloring is mind freeing. We use it for art therapy.
Coloring can help with stress and anxiety.
The simple act of coloring affects the brain in a calming way. You are engaging the right brain's sensory areas of color, texture, movement and allowing it to focus on less analytical thoughts.
Unless of course grass must be a specific shade of green or you are opposed to purple grass. That would be the left brain trying to be logical.
Spend a few minutes on Amazon or walk through your local bookstore, Walmart or Target,  and you'll see hundreds of coloring books covering an array of subjects. 

Coloring is Therapeutic!
Be inspired! Find what draws your attention and try not only different mediums (crayons, pencils, pens, markers, and watercolors) but also combining a couple of them.
Use a crayon first and then wash over areas with water color. The water color will not stick to the waxy crayon areas.
Mix colored pencils and markers for a higher contrast look. There are no rules when you are coloring for your own relaxation!
Coloring Book Supplies
When you decide to color, your supplies can be simple and a childhood favorite. Artist grade supplies are nice, but not necessary!
Did you dream of the Crayola box of crayons with the built in sharpener?We did!
There's something about the smell of a new box of crayons and the excitement of knowing you can sharpen a crayon back to a point again after hours of coloring.
Crayola makes great products to use in your coloring therapy!We've tried many brands of crayons, but were dissatisfied with the experience and results of all but Crayola. You can read why on our Crayon Bible Art Lessons. *affiliate links
Free Bible Verse Coloring Pages
Visit our Freebie Library for our Bible verse printables for you to focus and relax in your coloring moment….. and forget not the Lord!
One of the benefits of printing Bible verse coloring pages from our library is the ability to keep printing! Color the same printable multiple times in various ways and relax and rewind as you recharge in the Lord. Each month we also create a new monthly Bible verse calendar with Bible verse coloring pages, Bible Art Lessons and printables to engage your Bible knowledge and coloring creativity.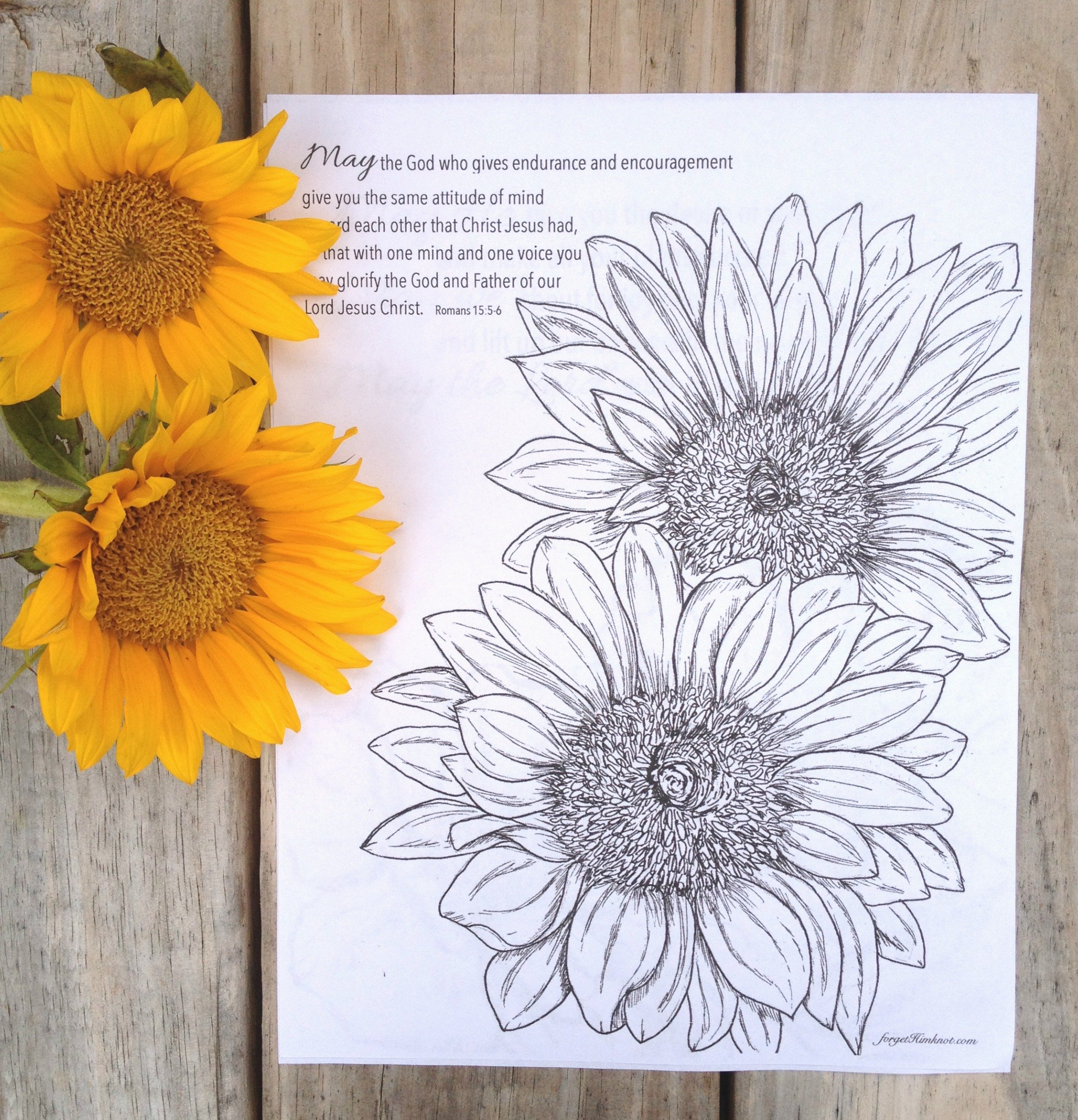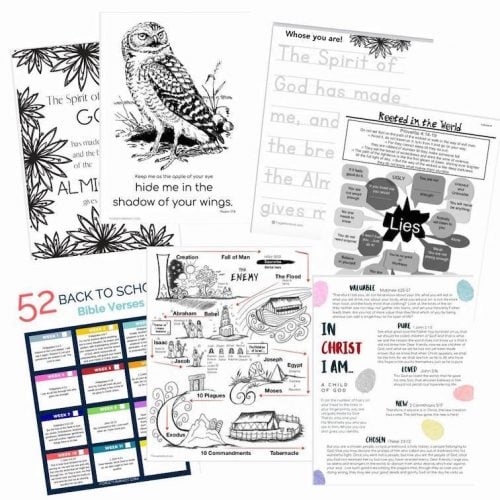 Visit our Freebie Library for Bible verse coloring page, worksheets and printables to help you forget not the Lord!
 A password email will arrive soon!
Coloring Pages for Bible Verse Memorization
We use these coloring pages for Bible verse memory ideas too in our Bible verse binders for kids. Make your own! While you experiment with color and styles, is a great time to meditate on His Word! 
Praise the LORD, my soul; all my inmost being, praise his holy name. Praise the LORD, my soul, and forget not all his benefits—Psalm 103:1-2
Take a peek inside our Membership
We would love to tell you more about becoming a ReMEMBERer.
Access our online Bible studies and resources anytime and anywhere.
Our desire is sharing God's Word and love through creative resources for all learning styles.