Fear and insecurities do their best to keep us from doing things out of our comfort zones.
Then there are some fears that keep us so afraid to do anything! 
God has made sure that we have reminders in His Word to assure us to "fear not" and "do not be afraid". 365 times these words are used through the Bible…. that's like a vitamin a day for the year. 
We pulled together 7 Bible verses to remember when you feel afraid. 
We were created with a need to trust something
more than ourselves or our own power.
There's fear we feel that is an assessment tool. It warns us and tells us "caution". It should make us stop and think or even run because of danger.
That fear is an emotion we can use to evaluate what is going on around us, to us or with us.  
But we were't meant to live in that fear emotion!
In our fears, God wants us to trust Him.
When you are afraid, remember God is:
    ● Safety.
    ● Light in the dark.
    ● Salvation. 
    ● Your helper.
    ● Ttrustworthy

.
    ● He did not give you a spirit of fear… but of power, love and a sound mind!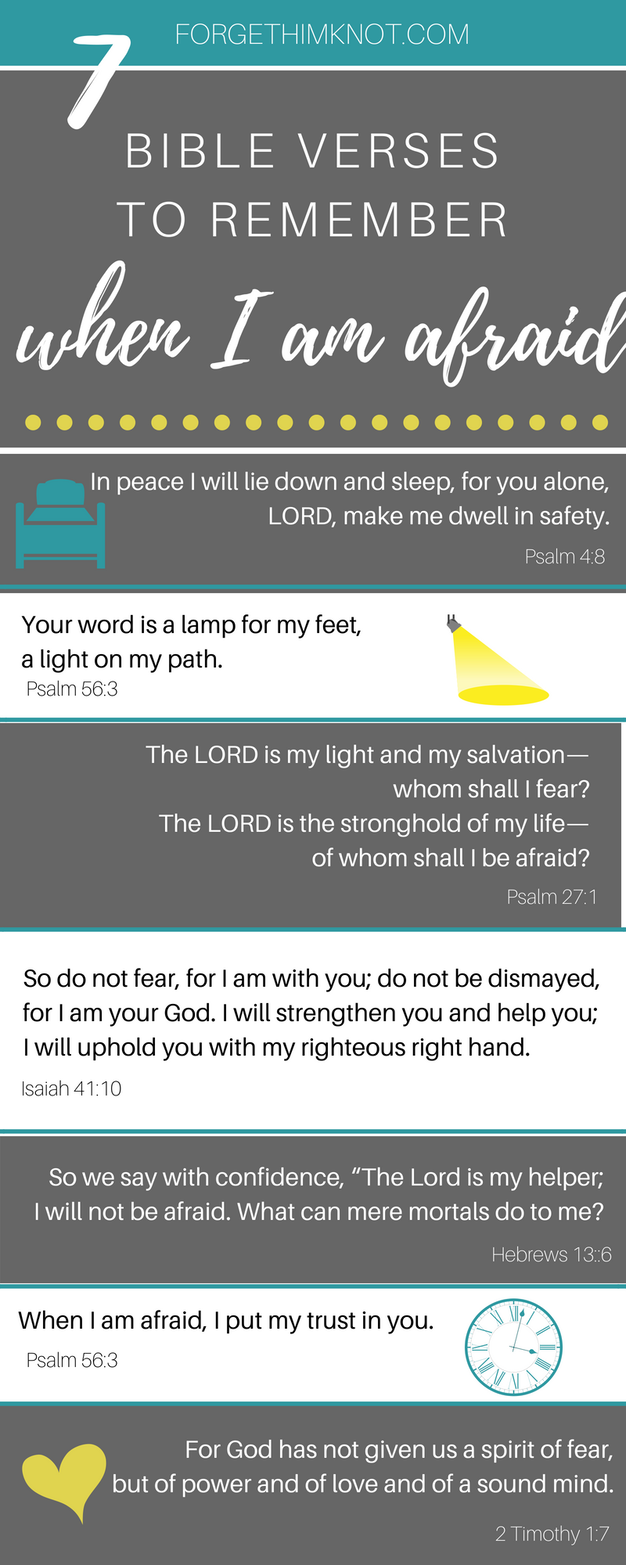 We pray you see Him in your fears and remember that He is faithful!
Find more reminders in our Freebie Library.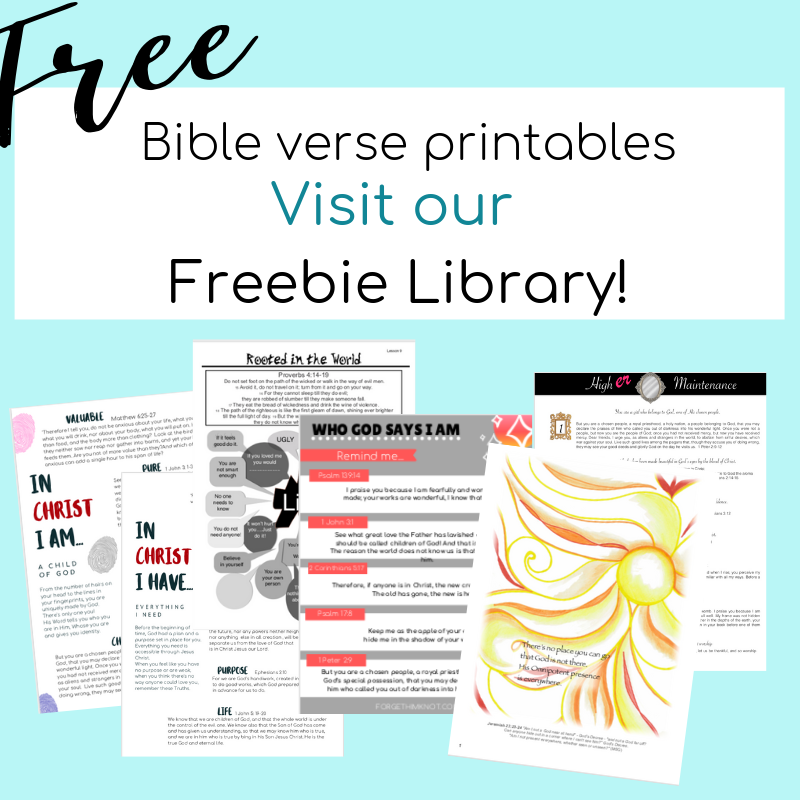 Bible Verses for when I am afraid for kids is a great way to remind kiddos that God's Word is safety.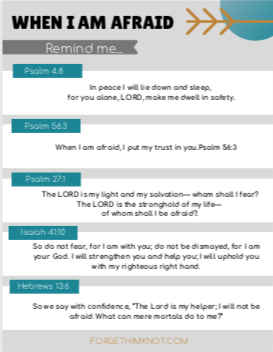 forget Him knot!