Ohhhhh it's so much fun to receive gifts when you get married! It takes a lot of items to set up a home!
You may have a wedding tea or bridal shower where you receive gifts, but not all of your wedding guests are able to attend so they will bring a gift to your wedding ceremony.  *affiliate links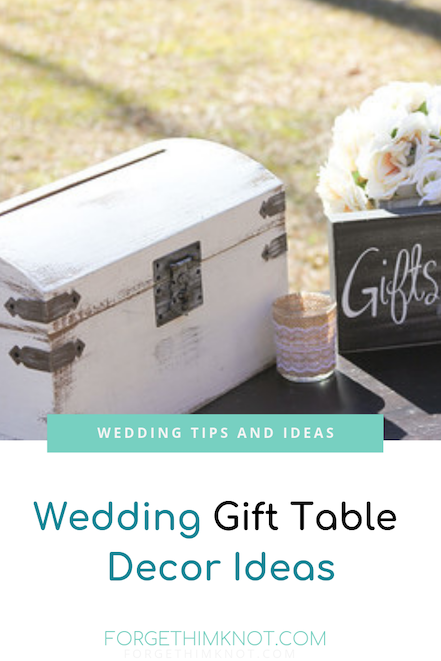 Who doesn't love a sweet gift? Some of your wedding guests will arrive at your ceremony with cards and gifts for you and will need somewhere to place those items.
A table or surface near your guest sign in area is a great place for a gift table area and keep your guests from carrying packages to their seats! But like everything you do, you'll need instructions because people don't know what to do.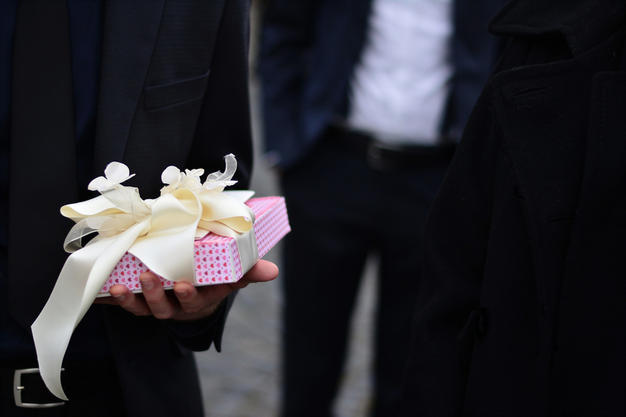 Direct them with signage to place their cards and gifts in this gift area you have created. You can do this with a  "gifts and cards" sign,
A gift card box to collect  those envelopes sealed with money, money cards or checks will keep them secure!
If your reception venue is at a different venue after the ceremony, you'll need someone to collect these gifts and either pack them for taking home or take them to the reception!
Don't forget, you will also need a gift table at the reception for those who left their gift in the car or who only attends the reception!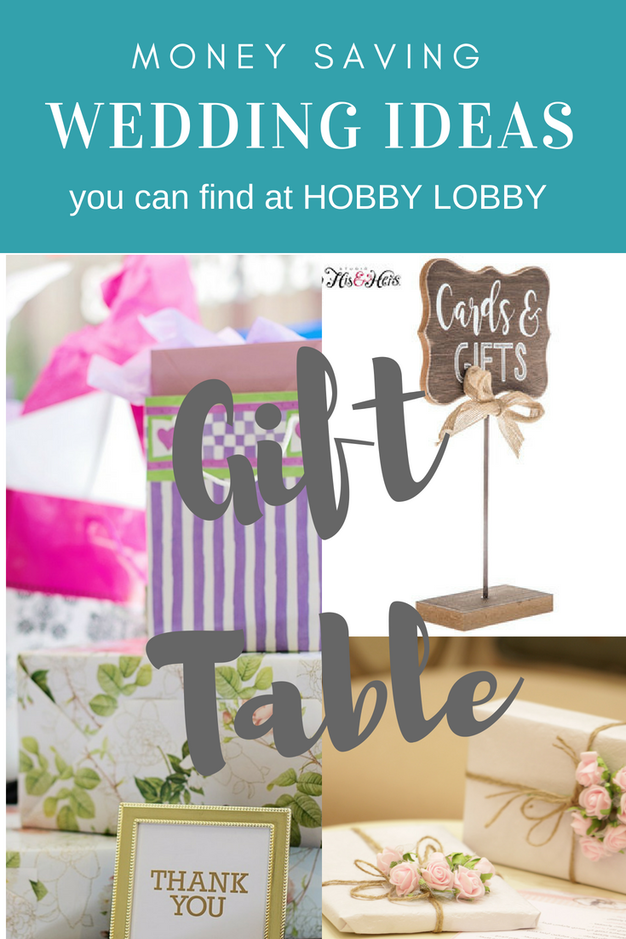 Wedding gift table ideas:
Your gift table can be a table you cover or think outside the box with a bench of piece of furniture! Guests will appreciate having a set area to place their gifts and not have to carry them to the wedding ceremony or throughout the reception.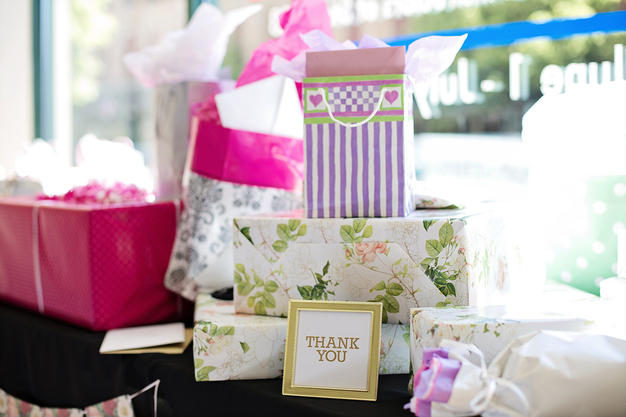 A piece of furniture that is at your venue can work for a gift table.
But, if you find something to repurpose in your future home together is even better! 
We looked for a collection of ideas to help make a beautiful gift table area.  Hobby Lobby has great selections of entrance tables or sofa tables that can serve double duty!
Maybe you will like an interesting piece it does not require a tablecloth. Their selection ranges from wood, weathered, shabby to solid white tables.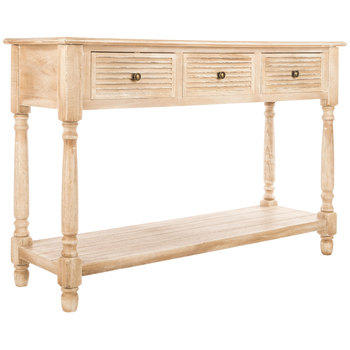 If you need a tablecloth, think about anything that covers your table. Tablecloths are obvious but also think fabric, burlap and curtains to make table covers.
We  like to use curtains for table runners and toppers! Curtains are already seamed and come in lengths of 84, 96 and 120 inches by 58″. That's a good bit of fabric for less than $20 on sale. After the wedding, just wash and hang them in your home!
 Furniture pieces for gift table ideas
A church pew, bench, antique sofa or an antique piece of furniture can add personality to your wedding gift table area. As long as it will hold gifts, it doesn't matter if it's a table!
Gift Card Signage
Signs help guests know what you want them to do!  "Gifts" signs let guests know, "hey, drop your sweet gift here please!"  That sounds crazy, but you'd be surprised how many people are still unsure what to do even with a sign!
The gold metal "gifts" sign is more formal, but can still add elegance to a rustic wedding! Or if you are a rustic bride, there's always the wood and burlap signs.
Don't forget to have someone assigned to take those gifts home with them if you are leaving the wedding heading straight for your honeymoon!
We always incorporate a Bible verse in our weddings and events. The gift table area is a place you can display your favorite Bible verse on an easel or even smaller signs on the table!