Who doesn't love the flicker of candle light at a wedding? We love the warm glow and celebratory feel candles can bring to a wedding or an event.
"You are the light of the world. A town built on a hill cannot be hidden.  Neither do people light a lamp and put it under a bowl. Instead they put it on its stand, and it gives light to everyone in the house.  In the same way, let your light shine before others, that they may see your good deeds and glorify your Father in heaven.Matthew 5:14-16
But sometimes, there is a mess made from candles that can be a pain to clean up! Candle wax on tablecloths or the residual wax left in a pretty glass votive holder makes the breaking down and packing up a real issue. Our choice for the best votives for wedding decor.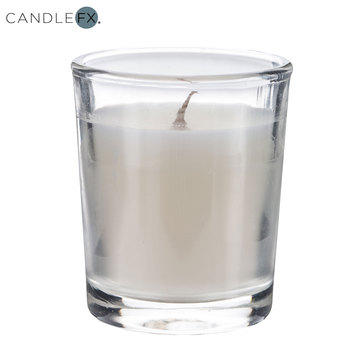 These votives from Hobby Lobby are our favorite to use. They are the perfect size to fit into most votive holders. Since the candle comes in its own glass, it protect the holder from the wax and the smoke of the flame. 
You can barely see the clear glass hiding in the gold mercury glass holder in the picture below!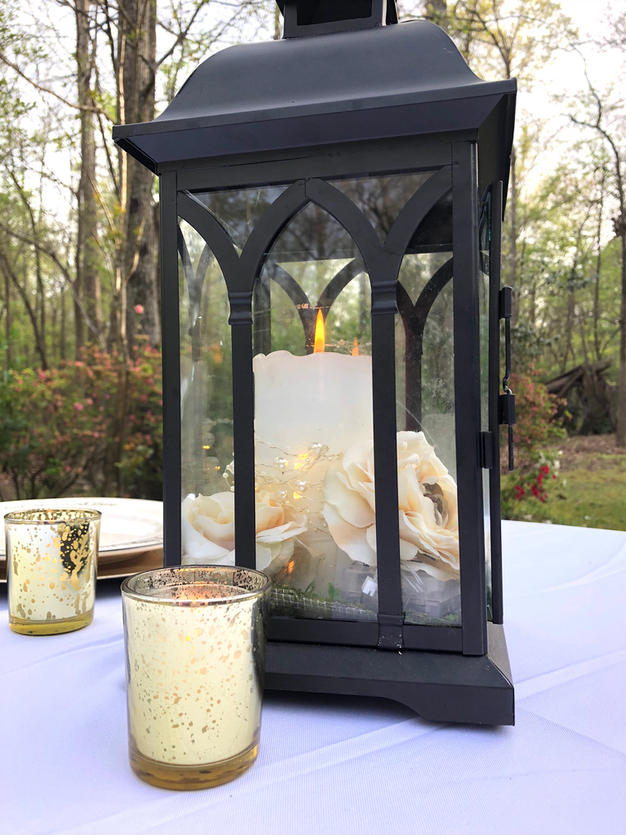 The wax burns down into a liquid while it is hot and solidifies as it cools back down to room temperature. Most votive candles melt down in to a mountain of wax rather than evaporate, but that's not an issue with these votive candles. 
If you allow the candles to burn completely out, there is little to no wax left in the bottom.
The empty glass holder makes for fast clean up, a future craft project, or you can reuse the glass by adding a tea light for a future use.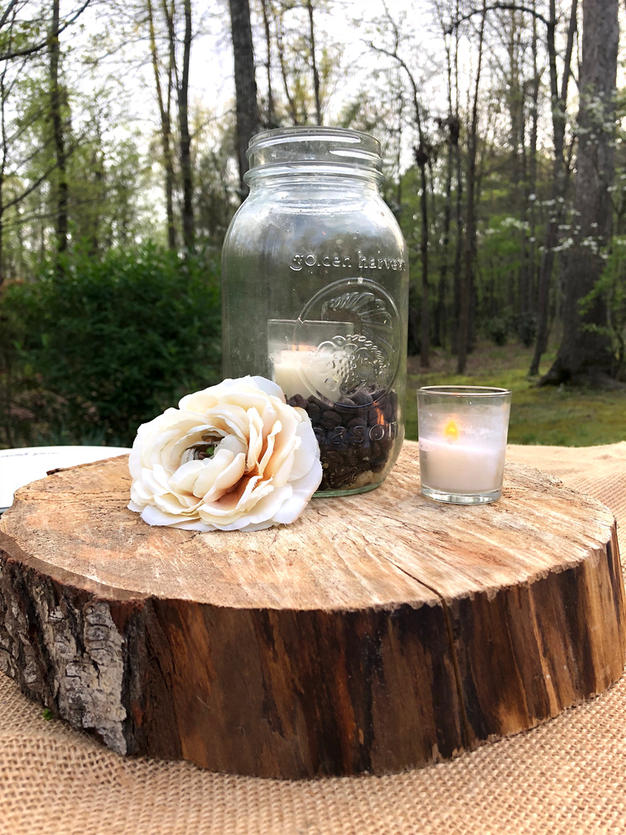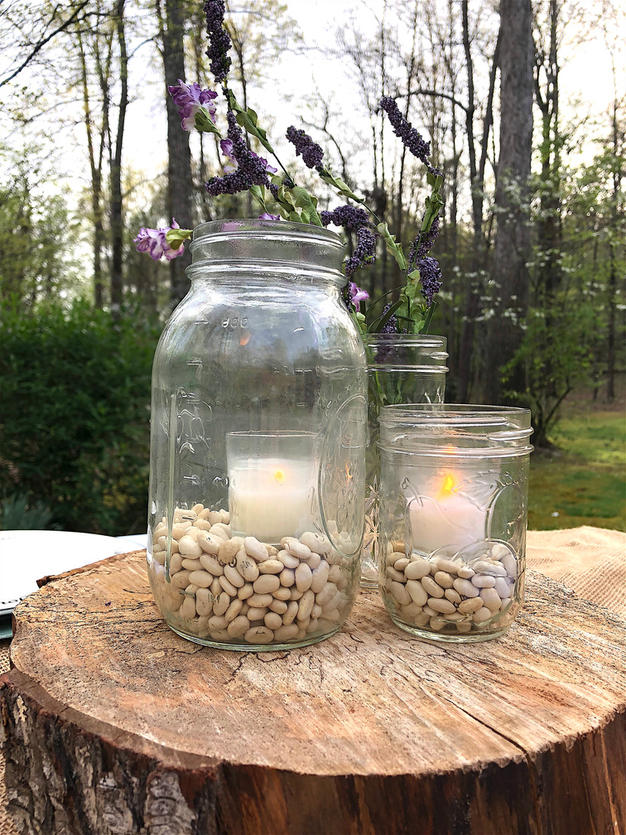 Don't forget that Hobby Lobby sets their candles on sale at 1/2 off almost every other week. But sadly, they don't run these party votive packs 1/2 price very often. If you find them on sale… grab them! 
They are great not only for weddings and receptions but any event or holiday!  Happy news for your budget… if you don't find them on sale, use your 40% off coupon anytime!
We have used these votives just as they are on a table to add ambiance. You can also use them in a glass candle holder such as gold mercury glass, mason jars, vintage china pieces, candle holders or any of these (also favorites we use) candle holders.*contains affiliate links
Votive candle holders for weddings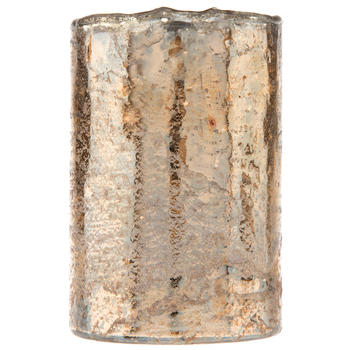 Pink Mercury Glass Candle Votive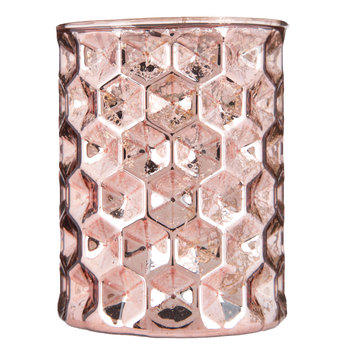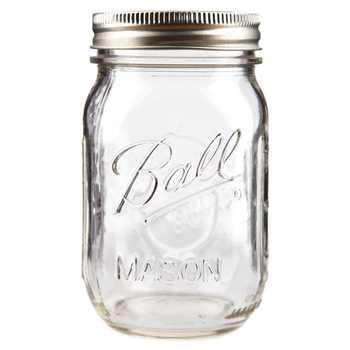 When your event is done for the night, have someone designated to blow out all the candles. Don't move them until they are solidified which doesn't take but a few minutes. This way, you won't have any leftover wax burning someone or making a mess while trying to clean up!
We usually get about 5 hours or so from a single burn. If an event was less time and we still have candle wax leftover, we allow them to solidify and reuse them.
  For more of our favorite resources and products we love to use, see our Wedding page! 
If you need help planning your wedding, take a look at our new course/workshop Taming the Wedding Planning Beast! 
        forget Him knot!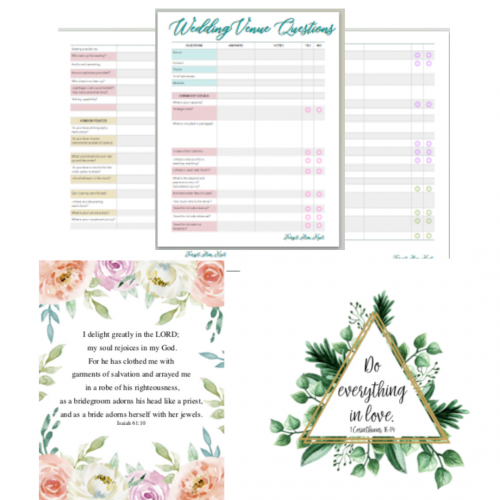 Visit our Freebie Library for Bible verse wedding coloring pages, Bible verse printables, Bible verse readings and our "Wedding Venue Question to help you forget not the Lord in your wedding planning!
 A password email will arrive soon!