Easy diy for wood cut shelves and wall decor. Shelves are made from wood everyday just not usually from the wood cut itself. But wood cuts make not only sturdy shelves but beautiful wall decor.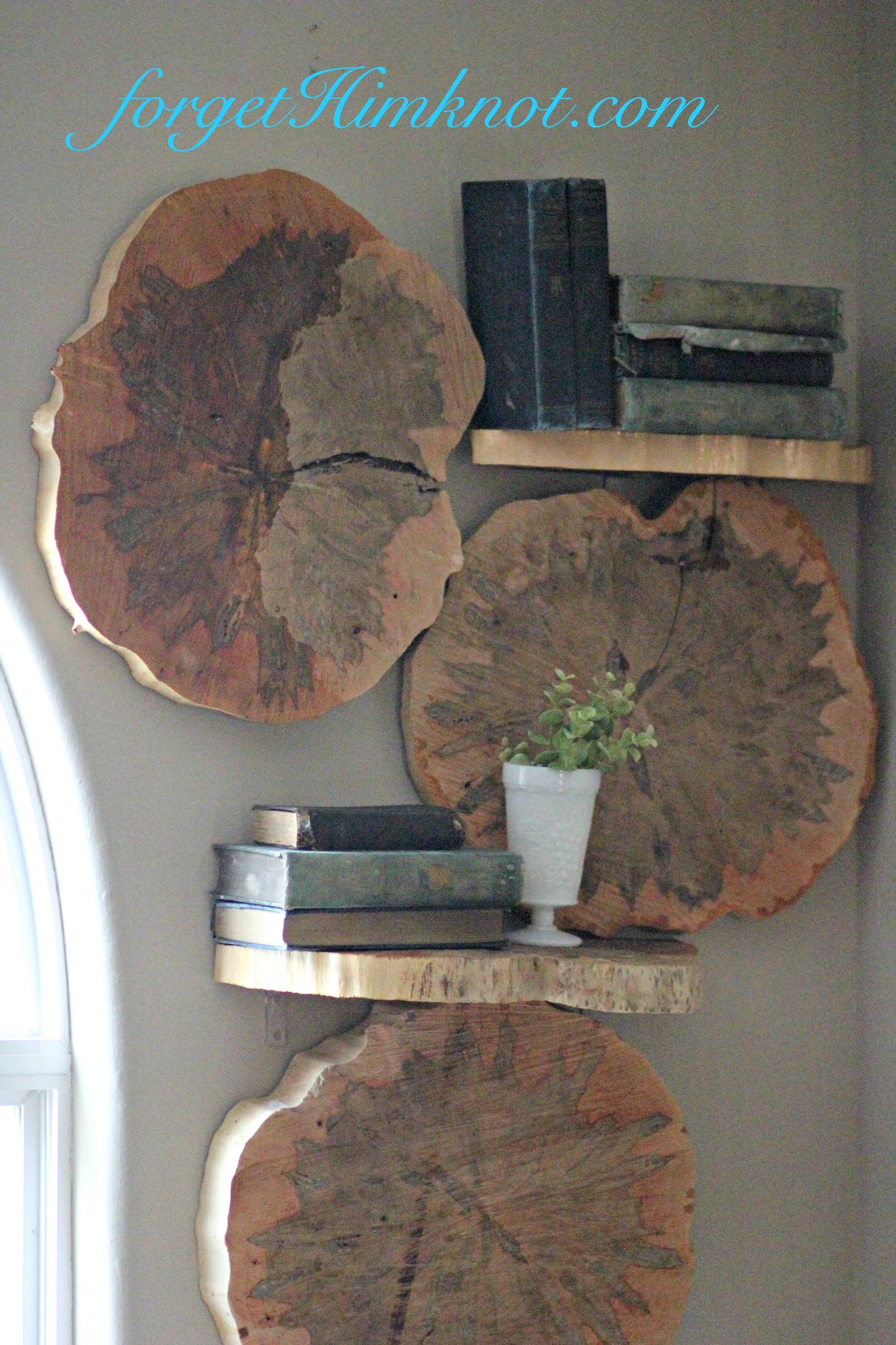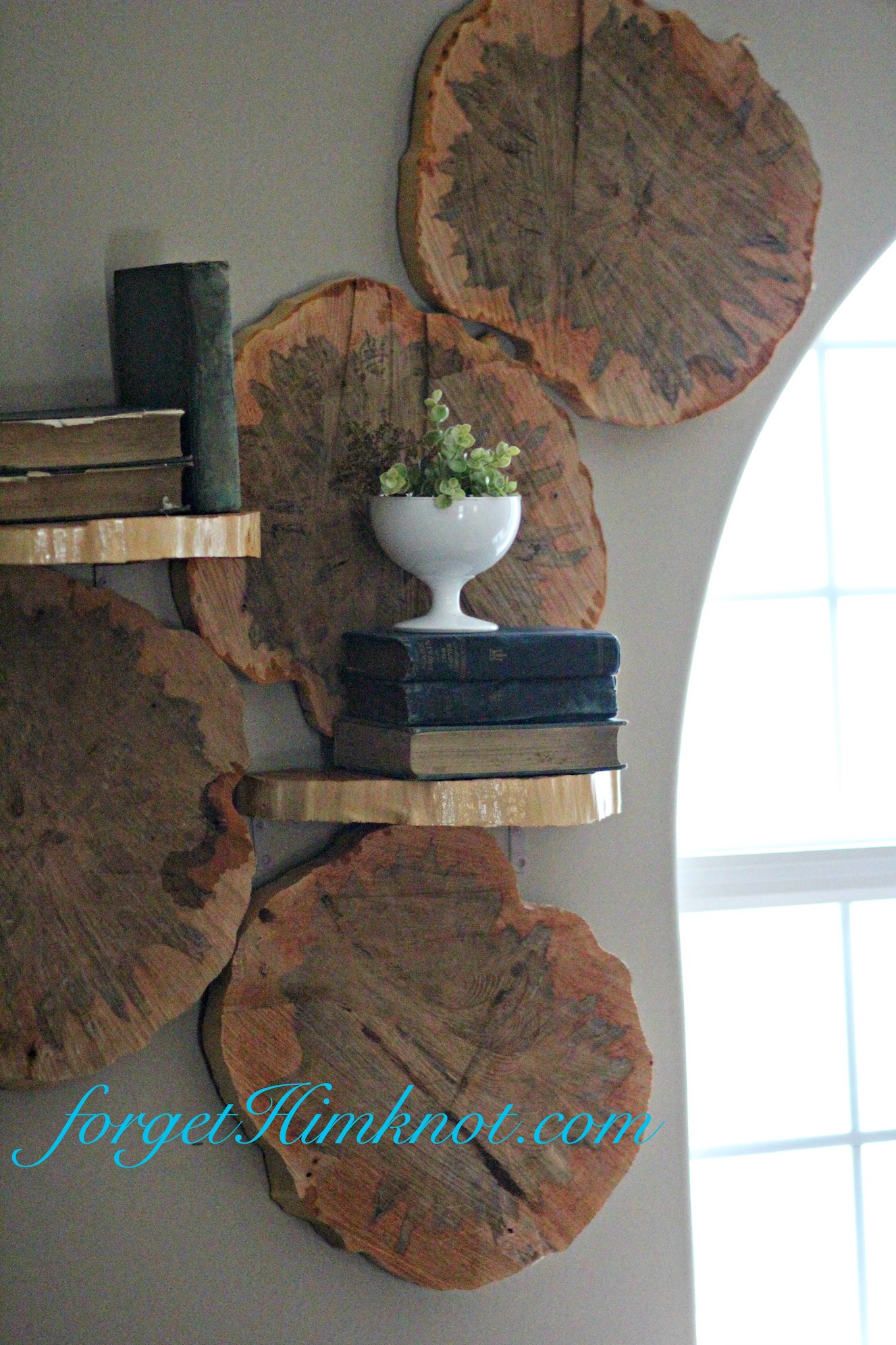 Wood slice shelves
A few years ago, we had a strong wind storm that came through and blew down a maple tree. My sweet hubby asked me if I would like something made with it.
"Duh!" Of course I want to make something with it.
The slices have found a home in a new purpose along the sides of the window as shelves and wall decor.
Wood slice shelves are easy, free, and a unique repurpose for a former maple tree! Here's how:
Step 1
Decide which slices/ cuts are most beautiful for the full cuts and which would be better cut in half. Lay the pieces on the floor and choose how they all best "play together". You may rotate the slices to fit against each other.
Step 2
With a hammer and a "teeth" hanger with two nails, attach the teeth hanger to the back side of the wood cut.
Step 3
Cut some of the wood cuts/slices in half. These will be used as the shelves.
Step 4
With a drill, attach "L" brackets to the bottom side of the wood cut area that will be against the wall.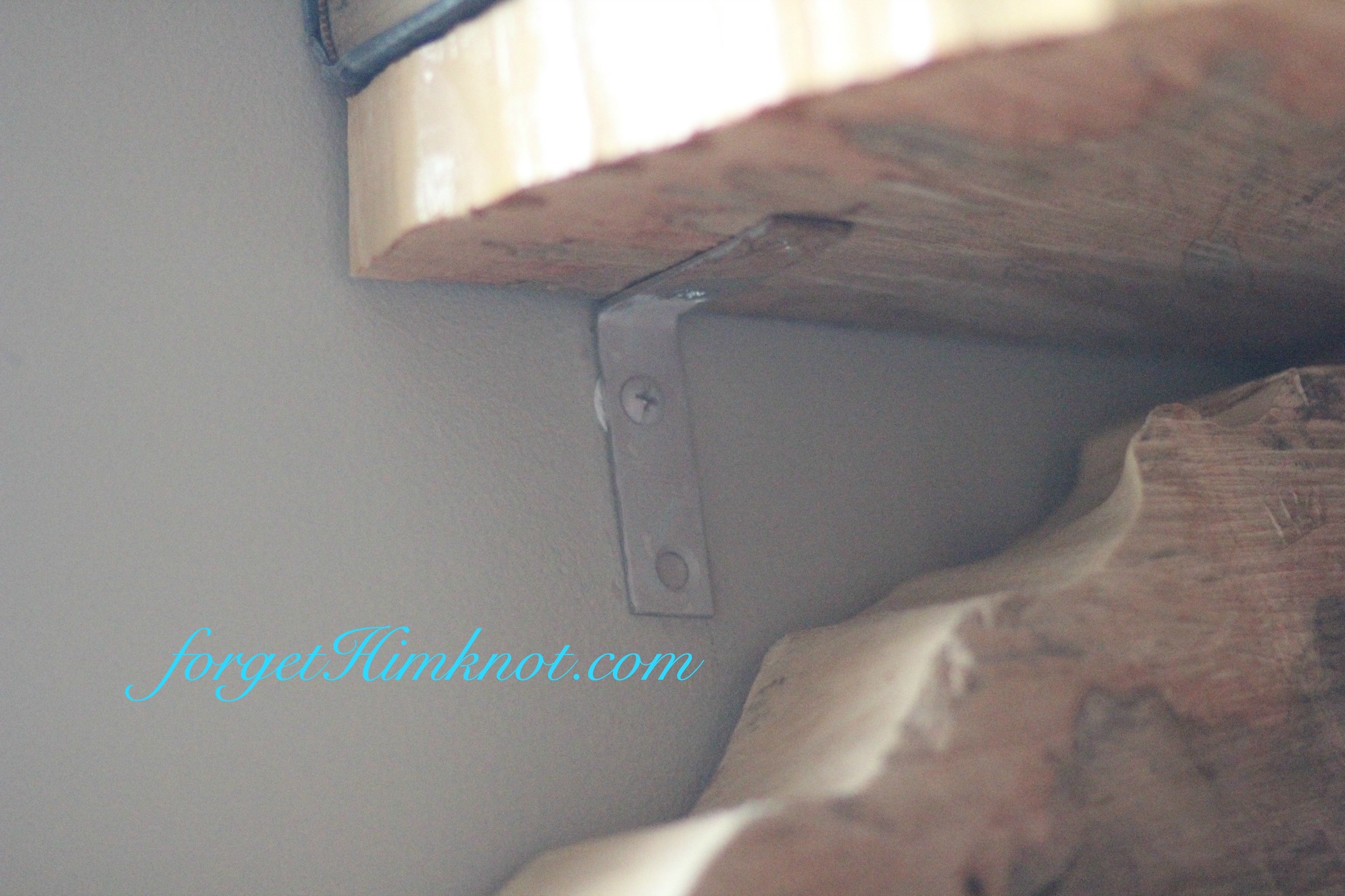 Step 5
Now that all your attachments are attached…. place a couple of small nails into your wall and hand a wood slice! 
Step 6 
Line up your shelf so that it is balanced, then screw the "L" bracket to the wall. Keep placing the whole pieces and the shelf pieces as you like them.
Step 7
Add the wall paint color to the "L" brackets to disguise them.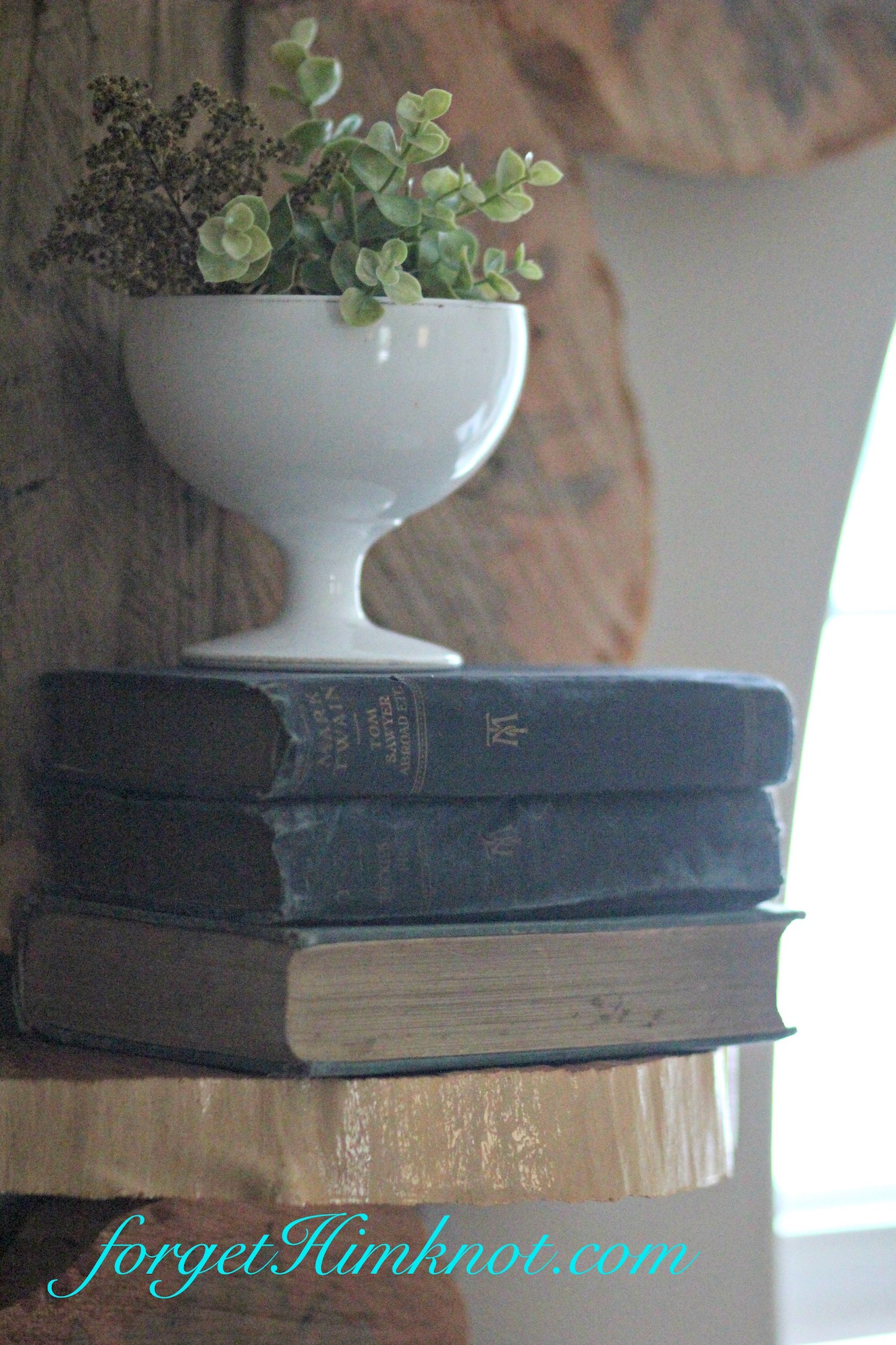 (Photos by: Chelsea Ray Photography) 
Now place interesting books and collectibles on your wood slice shelves.
After a big storm, sometimes what was a hard or tragic loss can become a new purpose. God is always doing something new or creating from the ashes. We just have to change our perspective.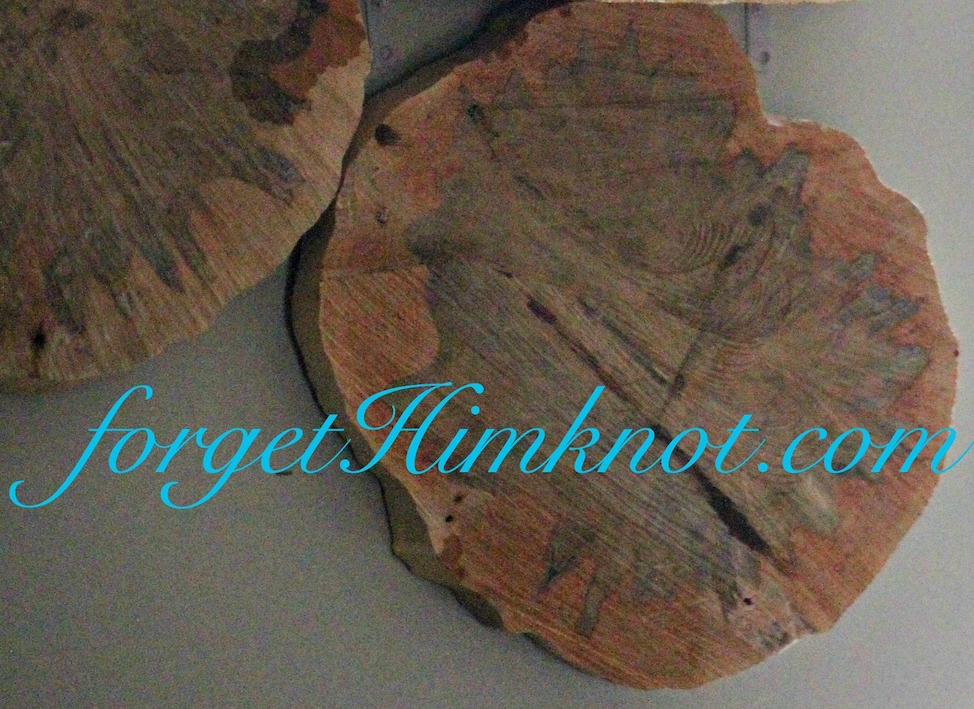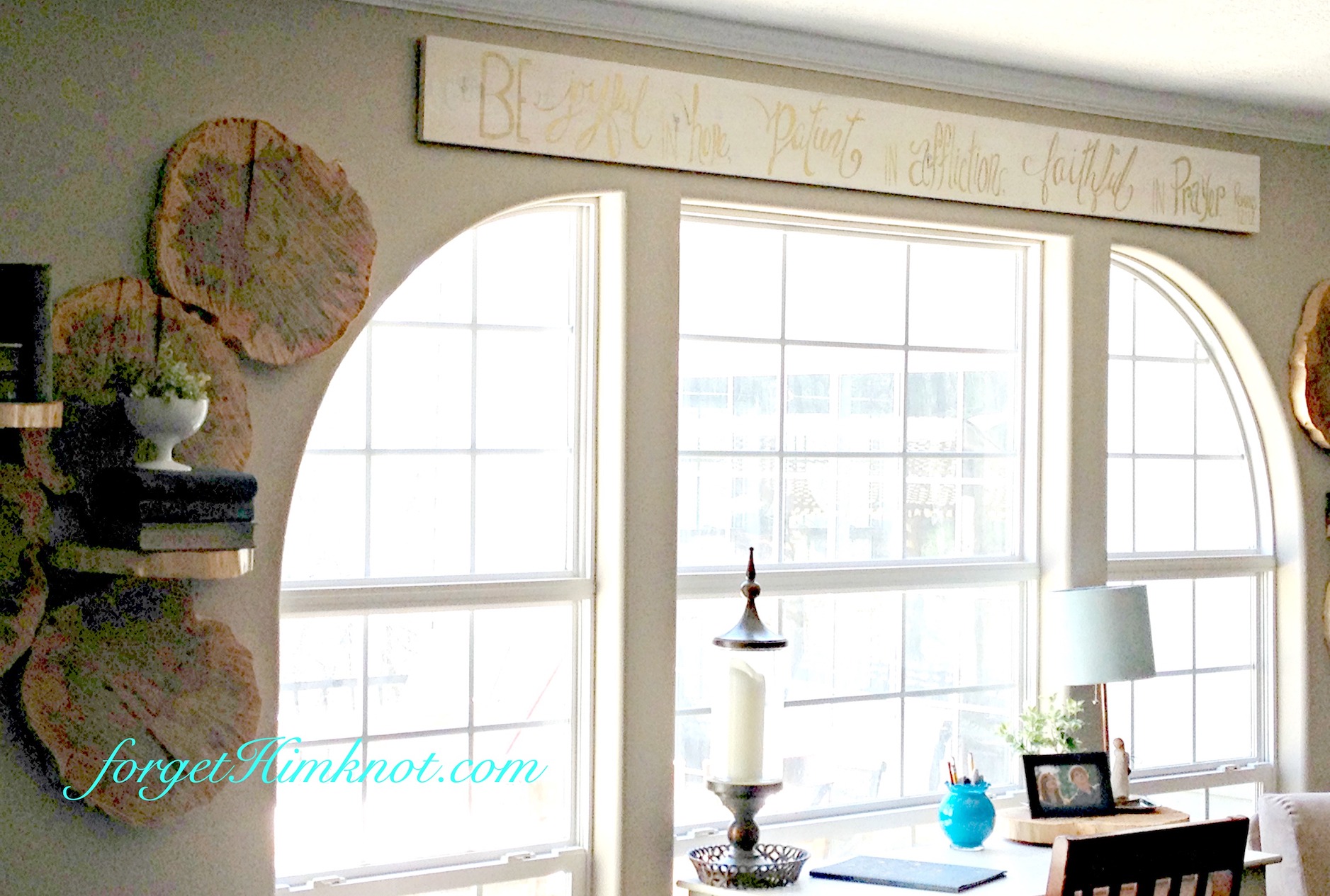 Over my window is a 1x8x8 with Romans 12:12.  Here is where you will find that easy project!
   forget Him knot!