Now that Christmas and New Year is over, our homes can begin to look a little plain without all of the holiday decor.  What can you do to change things around …add a little pizzazz?  
Just find a new look for something you currently have! 
 What can you move around from room to room to redecorate your home?  
Shop your house!
What do you have that you can update? 
 What can you change with new paint or new fabric? My dining room chairs were in need of updating. Who knew the memories I would uncover by recovering chairs?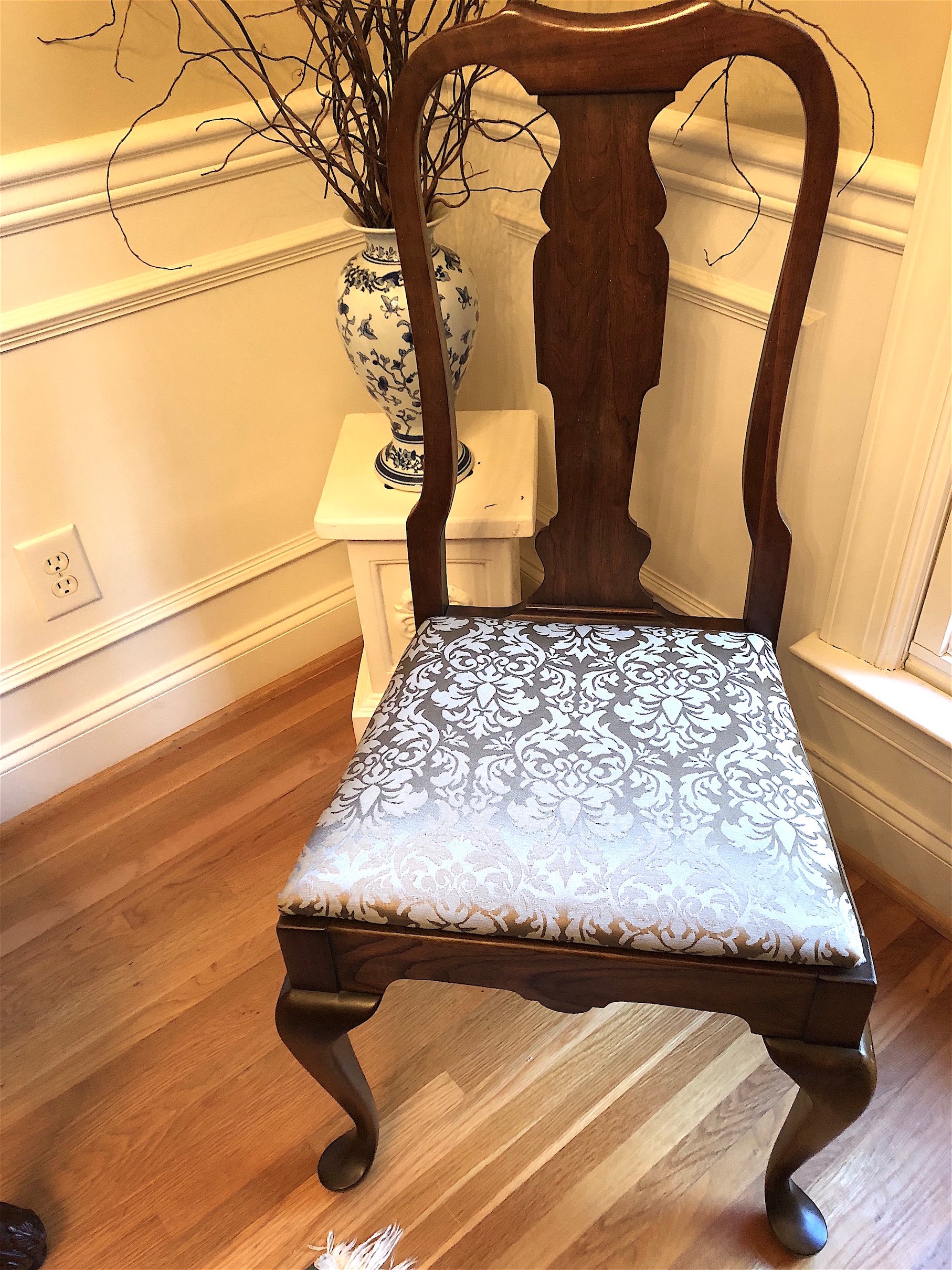 Find what you have because who has any loose change hanging around after Christmas? Not many of us, but here is a way that for pennies, you can add a whole new look to your dining room.
 I found some fun fabric on the clearance aisle of Hobby Lobby and gained a whole new look for my dining room. I purchased 3 yards of fabric to cover 10 dining room chairs.
You can see a tutorial here on how to recover a chair.
When you go to pull fabric off of chairs, you never know the memories that you will "uncover"!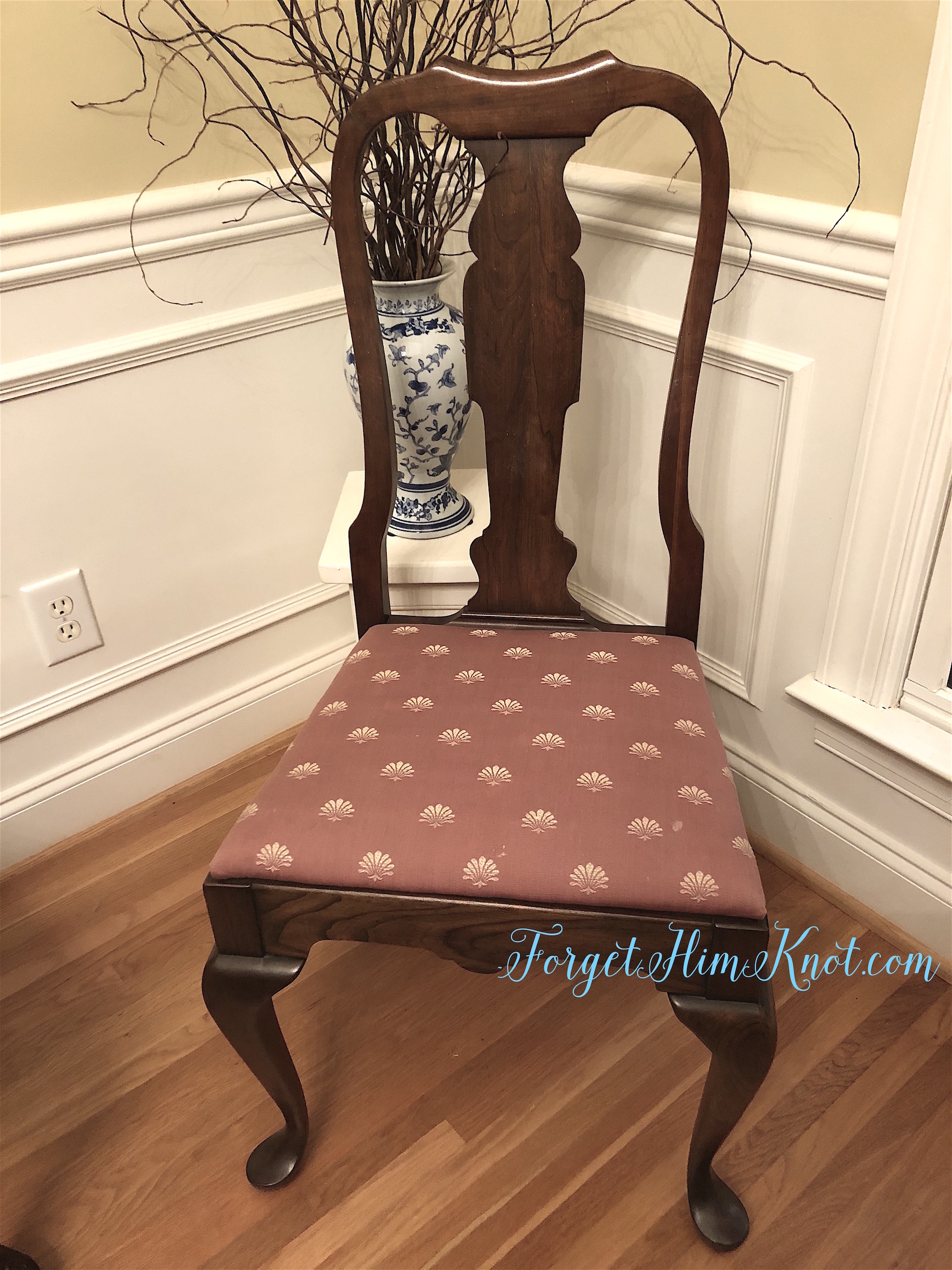 As I pulled the shell fabric off, which I had put on my chairs, oh, 20 years ago, I found a beautiful plaid that was the original covering.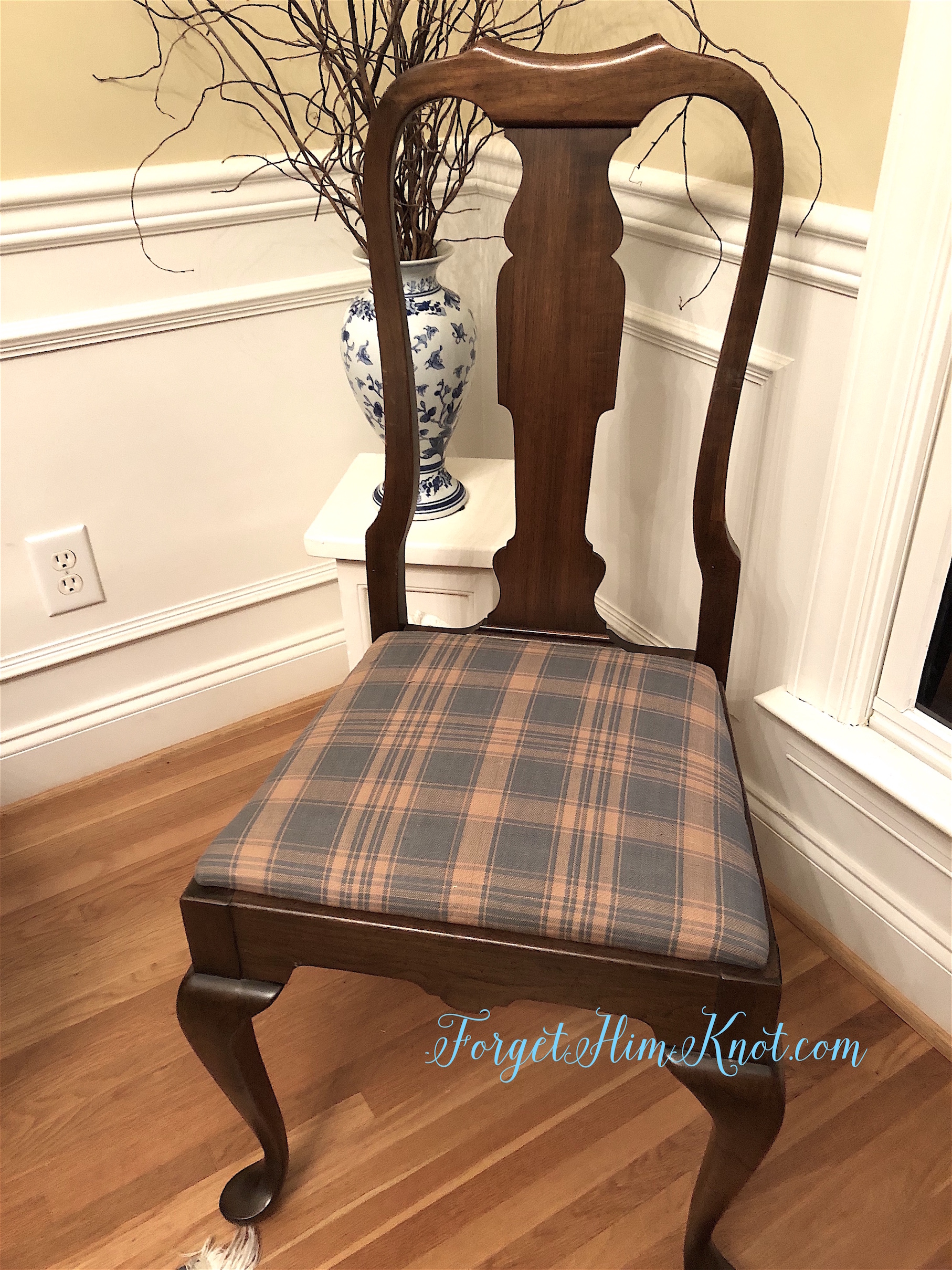 As a young adult, starting my "nesting" process, I purchased this dining room set from my best friend's mother, Mrs. Baker.  She was the decorator that always had the cutest and most inviting home. 
Everything in her home was so coordinated and had just that warm "homey" feel. In fact, when Ray and I built our first home, I called upon Mrs. Baker to help me out with the decor in my new home. Mrs. Baker had been in my life all through high school, into adulthood.  She was that mentor that always was encouraging.
 She passed away this year, so as I looked at the plaid fabric on my dining room chairs, a mountain of memories surfaced that reminded me of her. 
When she had the dining room set in her home, it was a rustic country type of decor where the plaid looked right in place.   When I bought the set many years ago, I took the chairs to a rose shell pattern which was a bit more formal.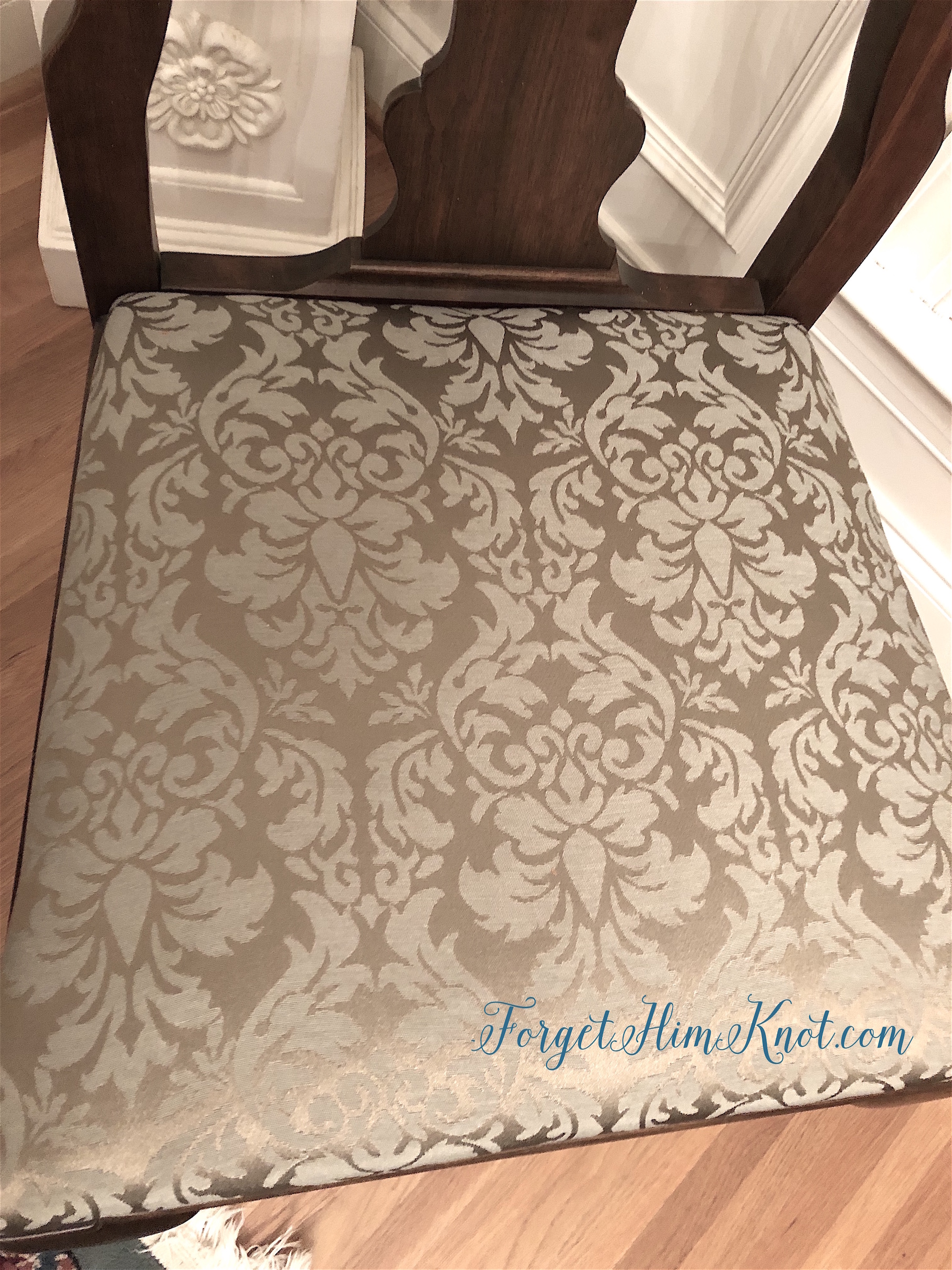 Now, I have gone into a neutral pattern, which looks great with my neutral table decor. Maybe still a bit "fancy", but a classic pattern that makes my whole dining room look new.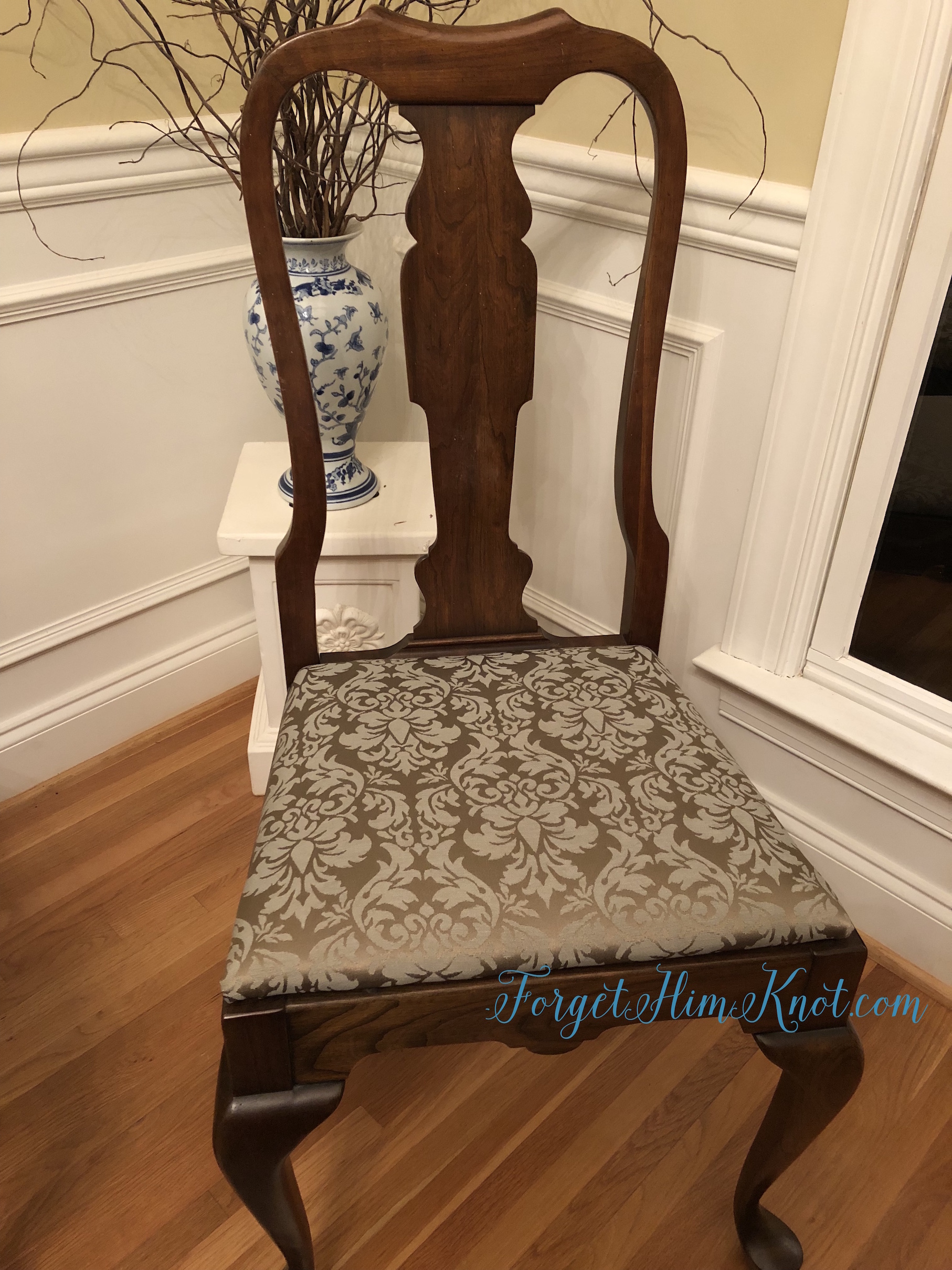 So, when you want to try out a new look, you don't have to break the bank.
 I was in Hobby Lobby and saw this fabric on the clearance table in the fabric section.
I purchased the fabric and with the help of my hubby who can operate a staple gun longer than me, got 10 chairs done in an afternoon. Home decor can be fun when you "sport a new look" but don't break the bank!
forget Him knot!