Diy Sweater Pillow Covers

Have you seen those expensive sweater pillows and thought."Wow! Those are so much winter fun!" 
 We looked at those and thought, "Why pay the high cost for those pillows, when you can make them yourself."  A sewing machine, sweaters and a little patience is all you need to follow our sweater pillow cover DIY.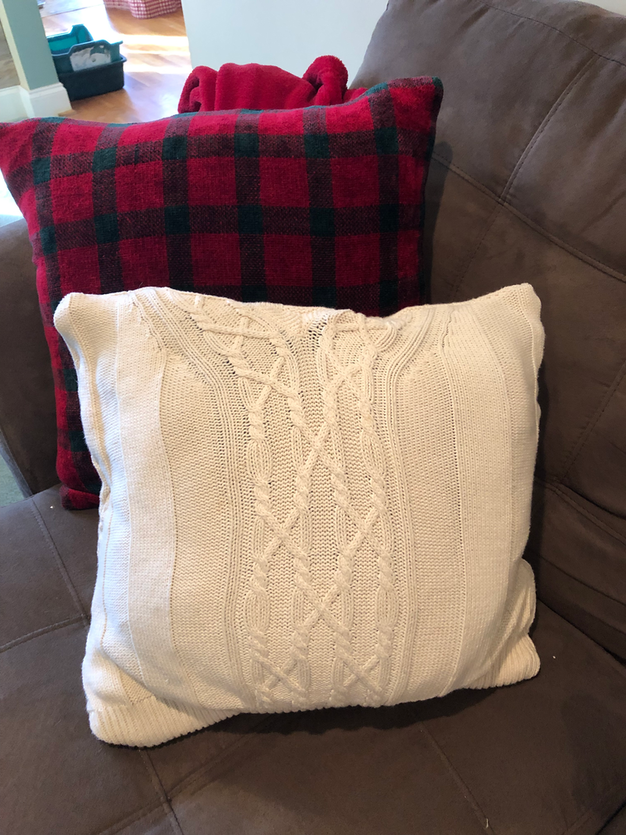 If you have a well worn sweater that you need to part with…or maybe the husband has the ugly sweater that he does not want to part with, make him a pillow so he keeps his sweater with him always…just not on his body!
We decided to make some sweater pillows, but on a small budget!
A shopping trip to the thrift store was in order for extra large men's sweaters.
Also checked the ladies….ok, confession, I actually kept one of the sweaters we picked out cause I really wanted to wear it!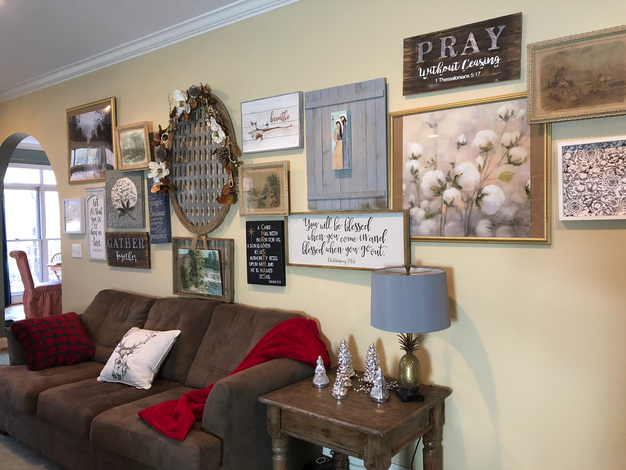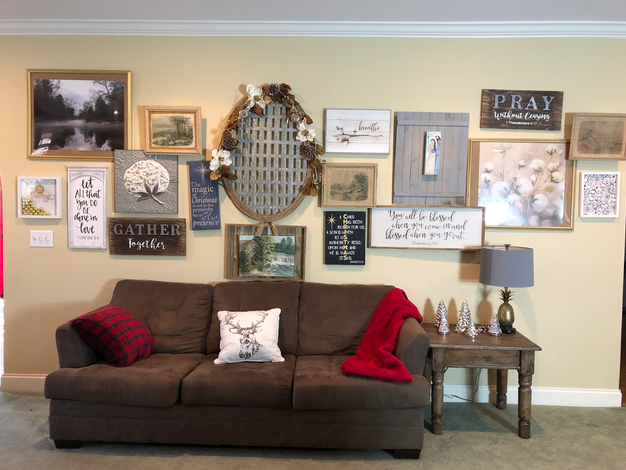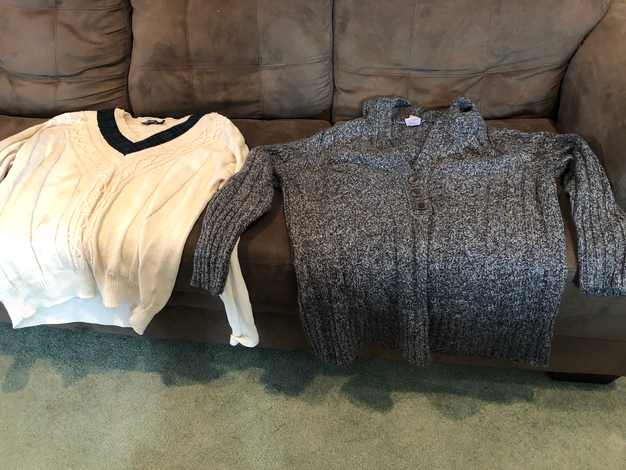 Most sweaters are under $5, and you might even find that you have a sweater with a color tag that has a percentage off for the day!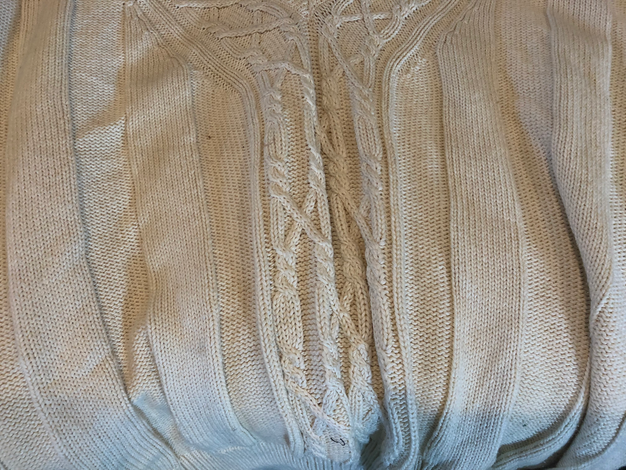 Once you get the sweaters home, wash them in cold water and hang to dry. 

I also had a Christmas plaid blanket that was pretty, but had no warmth in it…. who needs a blanket that makes you cold!! So I turned it into a pillow cover.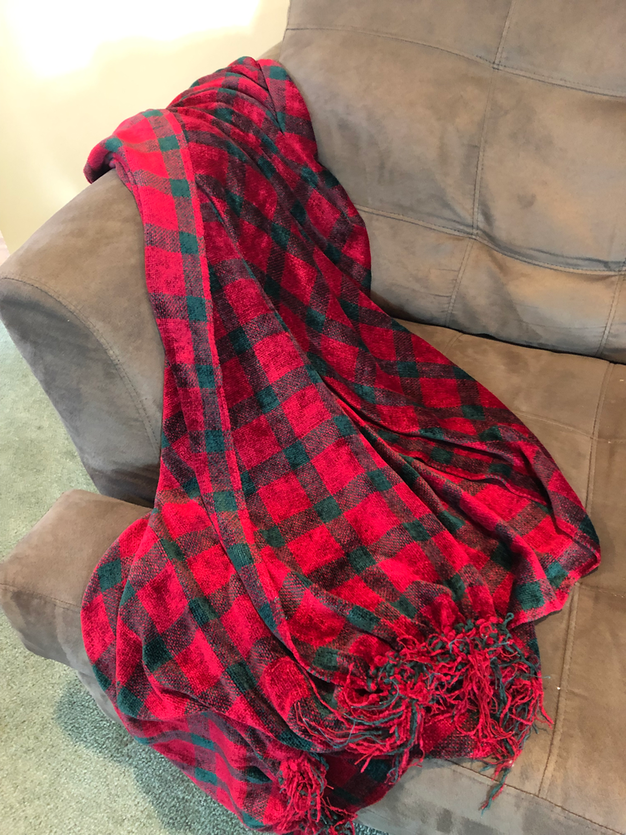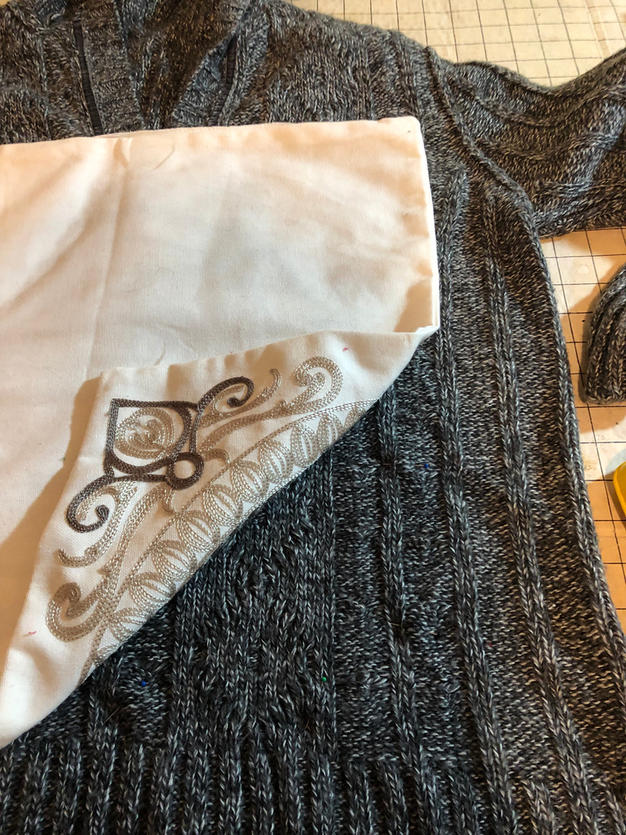 Now, the pillows on my couch have covers on them that I can change them out for different seasons. 
Why buy new pillows when you can just use pillow covers.
Hobby Lobby is awesome at having different styles of pillow covers, and then they will occasionally put them on clearance. But you can always use a 40% off coupon. 
Create a pattern.

To make the pillows, I took the cover off of my pillows and used it as a pattern to cut the design out of the sweater.

 If you turn the sweater inside out, then you can lay your pattern on the sweater and you already have right sides together ready to sew.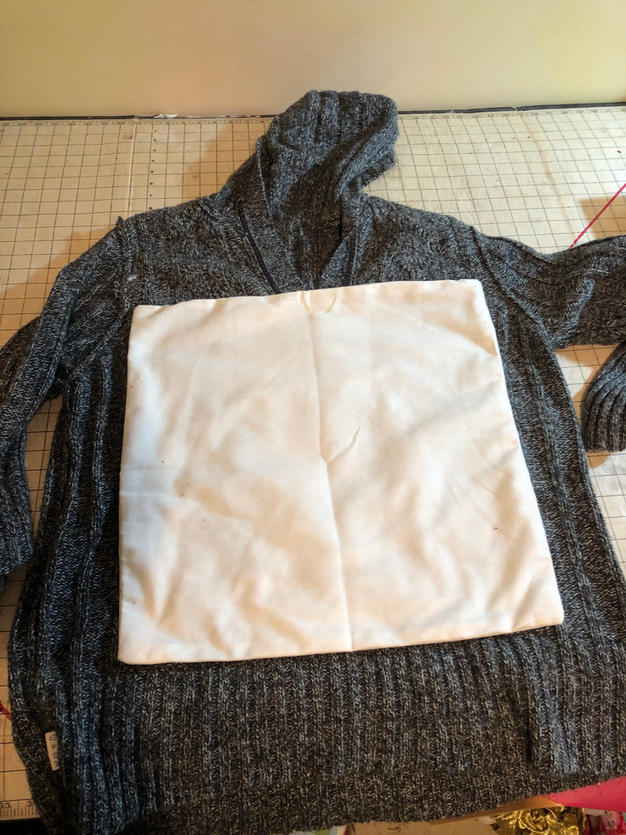 Cut around the pattern leaving 1/2 inch seam allowance.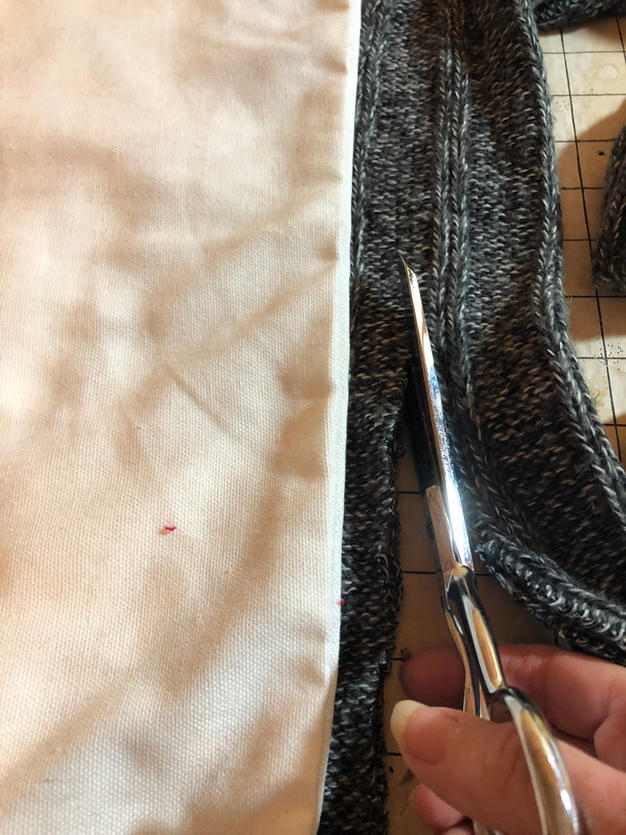 Pin front and back together.

Sew two pieces together leaving an opening to turn and stuff pillow.

Insert pillow and sew up opening….or you can add zipper, buttons, or Velcro to make a closure.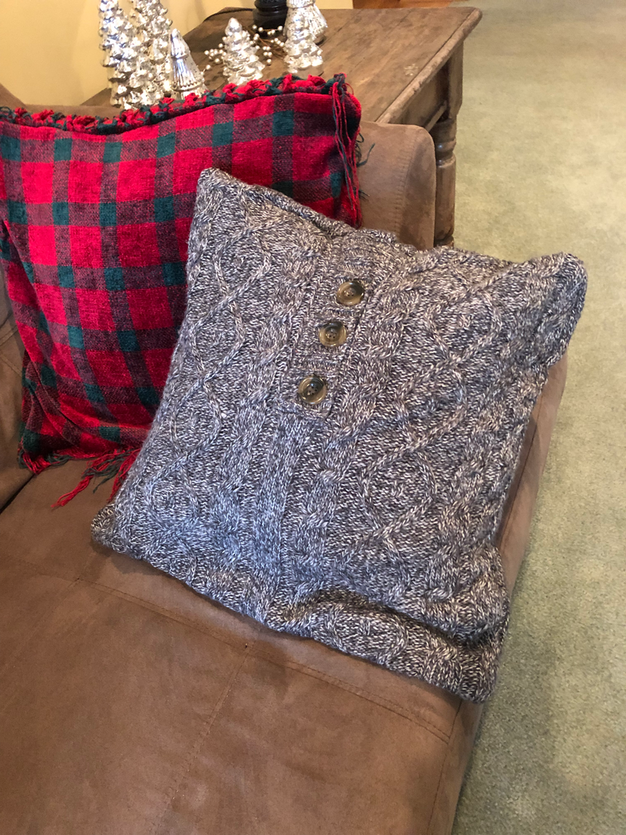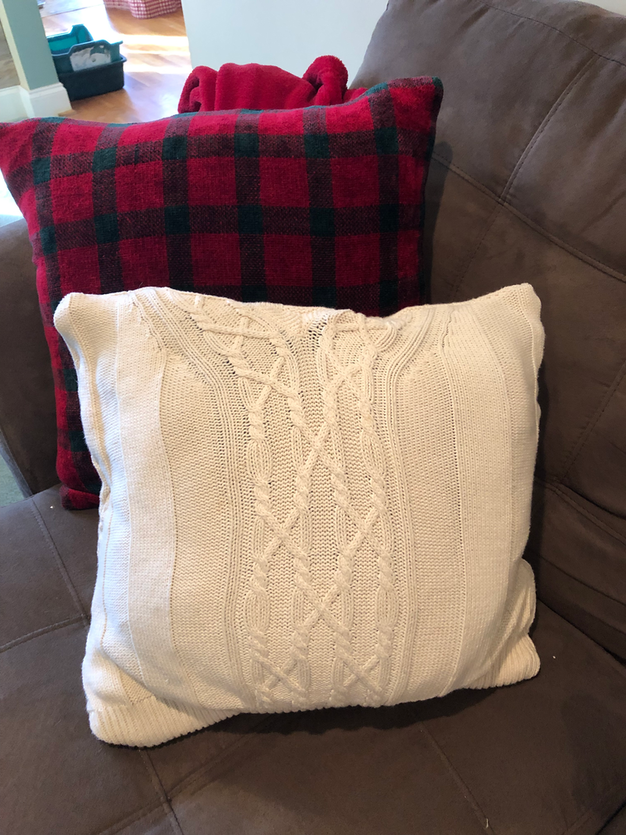 Now, you have beautiful festive pillows that can last from Christmas throughout winter. Plus, you have saved some money to use for other things!  
You can also see we changed out the layered gallery wall pictures to a more festive Christmas season! We think it looks even better with the new winter pillows! 
  forget Him knot!