Finding shoes to match your mood is not always easy. Sometimes you just want something with  a little personality and fun! Why not create your own doodle designed shoes! These simple white canvas shoes are from Walmart.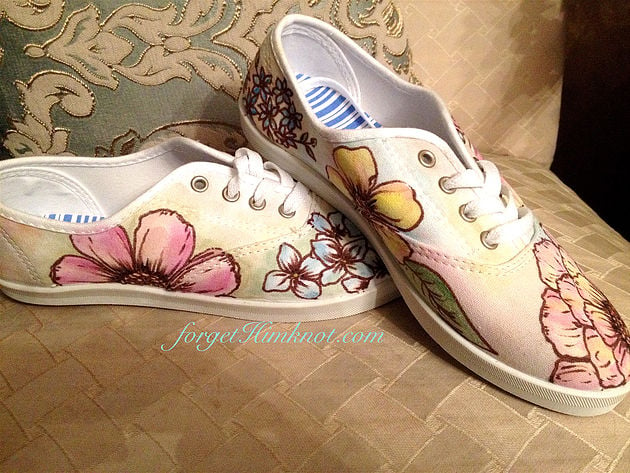 You can use any cloth shoes you find but I didn't want to devote too much money to this project… these were $5.00. This allows me to do more than one pair!   
Once I decided I wanted flowers on my shoes, I grabbed the Sharpie Markers and went to work. You can pre-draw your design with a pencil but it's not very forgiving on the white… so I committed myself to the permanent markers.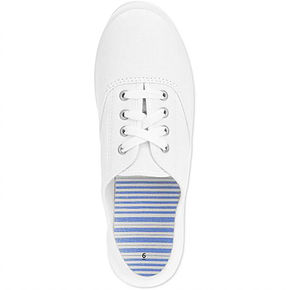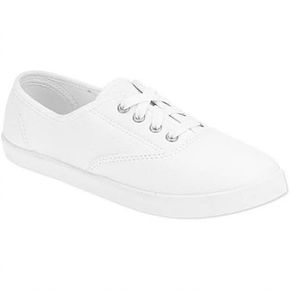 I drew the flower outlines with a brown marker instead of black for a softer look.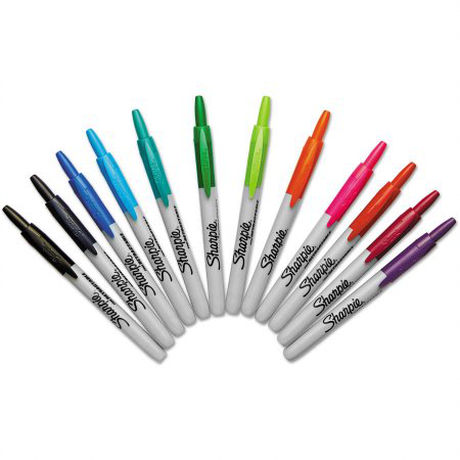 But, I decided I wanted to paint my flowers with watercolor paints….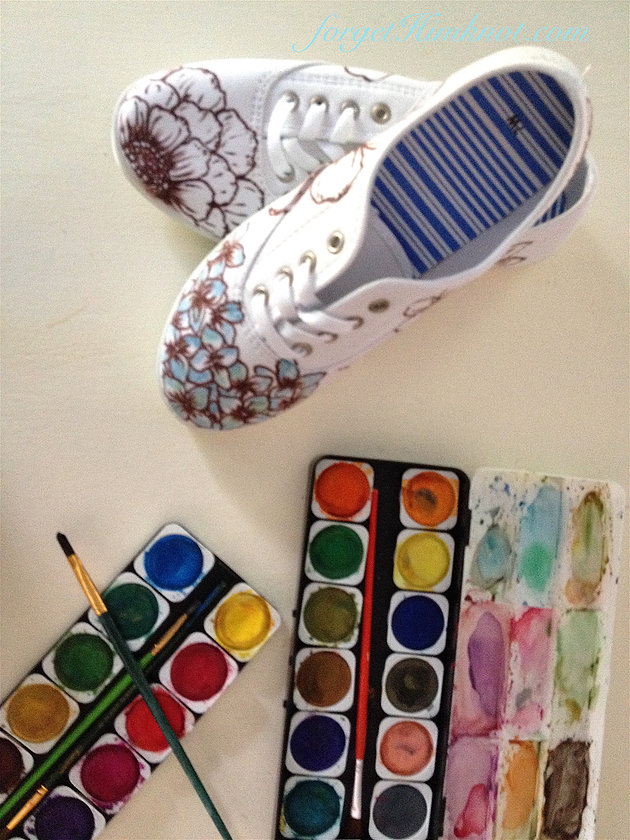 I know that sounds weird. "Won't the watercolors just wash out?" Yes! they might… and then I realized I don't wash my tennis shoes all that often…. and when I do, if the watercolor washes out…. I'll just color them again! Maybe even change the colors next go around. 
You see, the Sharpie Marker doesn't wash out!!!
So you are left with the outline like a coloring book. If you want the color to stay, you can use the Sharpies to color your shoes instead.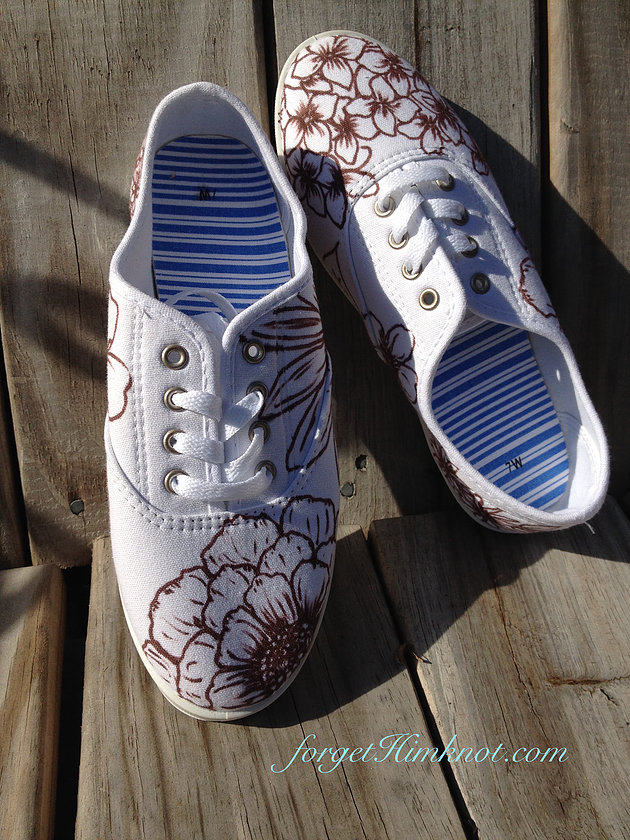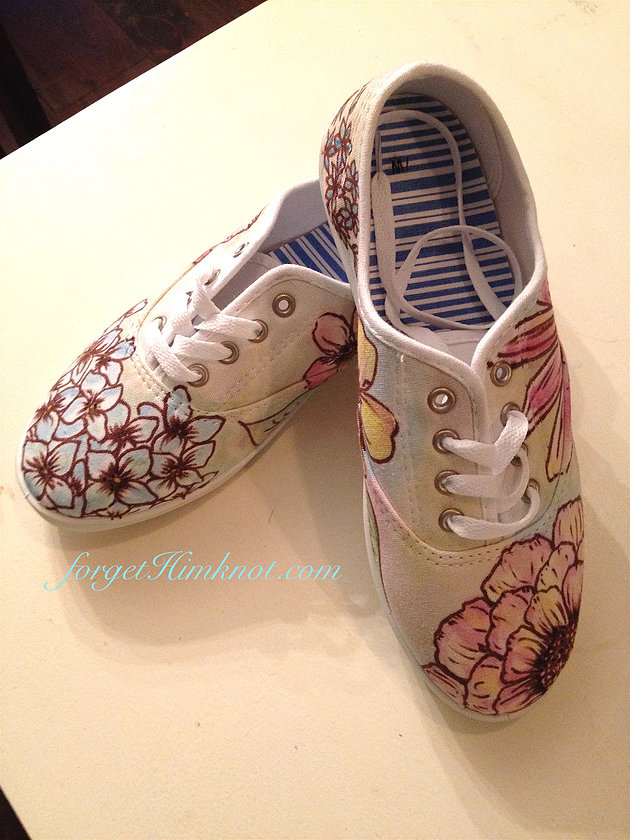 Since finishing these shoes, I've also doodled several slip on canvas shoes. Without the laces, there is more room to doodle!  Grab several pair and make a day of shoe doodles! Change your design with your mood or the seasons!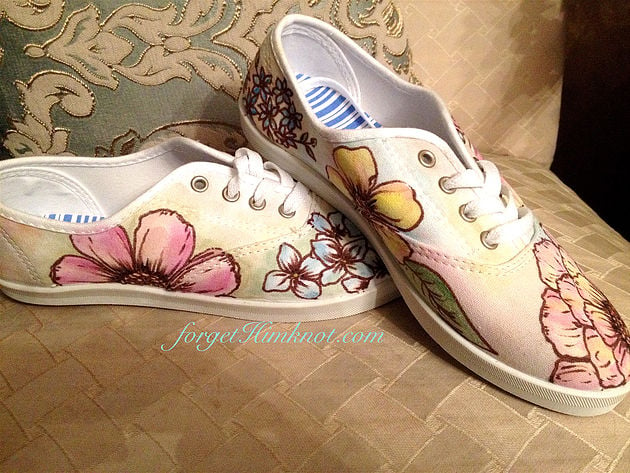 forget Him knot!