Hobby Lobby is our favorite go-to for just about every event, wedding, craft or Art class supplies!
Pretty much every blog we write has a link to something we've used from Hobby Lobby.  Many of the items we purchase serve double duty! They decorate not only the event or wedding but we also use them to decorate our homes.
When we set up for weddings, our families know by the stripping down of the walls, table tops and furniture from our houses. 
Repurpose Hobby Lobby wall art in creative ways.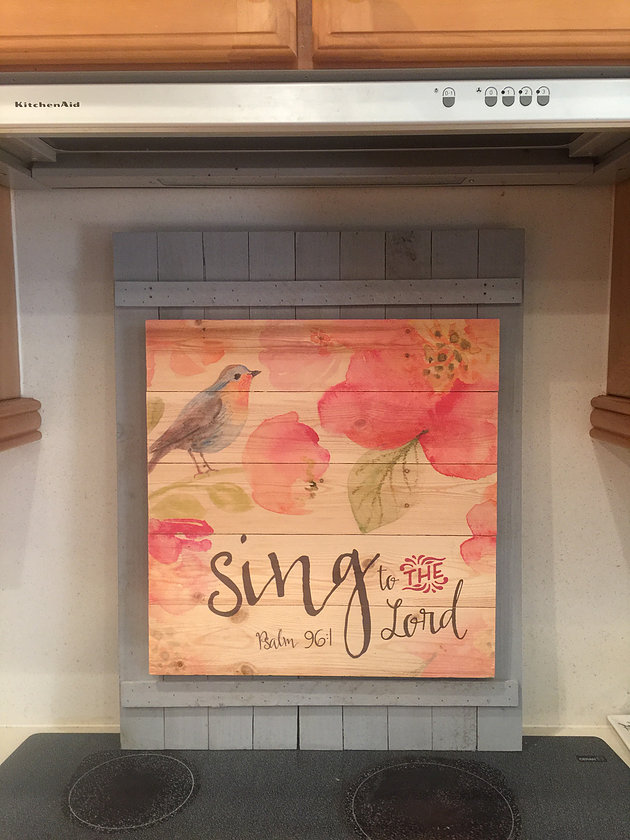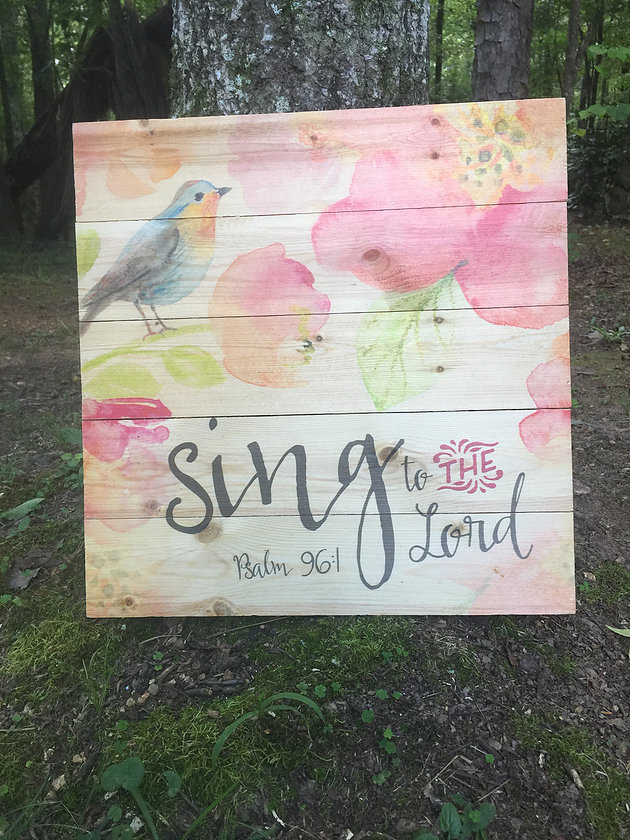 Be inspired to flip your art for a new purpose
Nina's kitchen has a white solid surface backsplash which is a blank canvas most of the time! Each season we try to find something creative to decorate behind her stove top.
During the spring, she wanted to brighten up the kitchen for a bridal shower for my son's then bride to be.  
Our only problem was the size of the blank space. The width of the decor piece needed to be thin enough  to work in a safe distance from cooking.  
In another post we repainted the dark brown iron work on this wall art piece.
You can find how here. It has been a great neutral piece but Nina was ready to add some color for summer.  This is the sweet bird and Bible verse canvas print we found. "Sing to the LORD".
But it's too small and just looked lost in the big open white space!
Creative "AH HA" moment!
We flipped the iron branch wall art piece around and used it as a backdrop to hang the too small canvas!  
Simple!
With a drill, we added a small screw to hold the new canvas.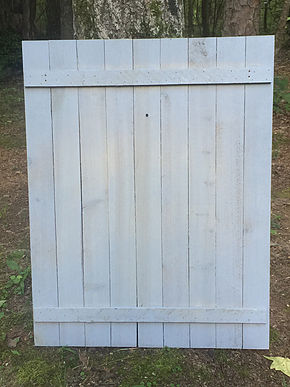 This is the back of the small bird canvas.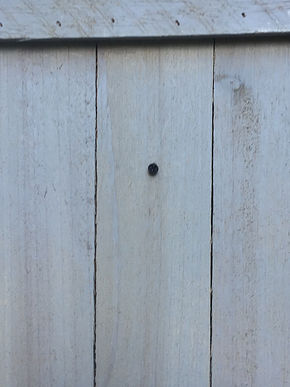 It fit perfectly between the support slats!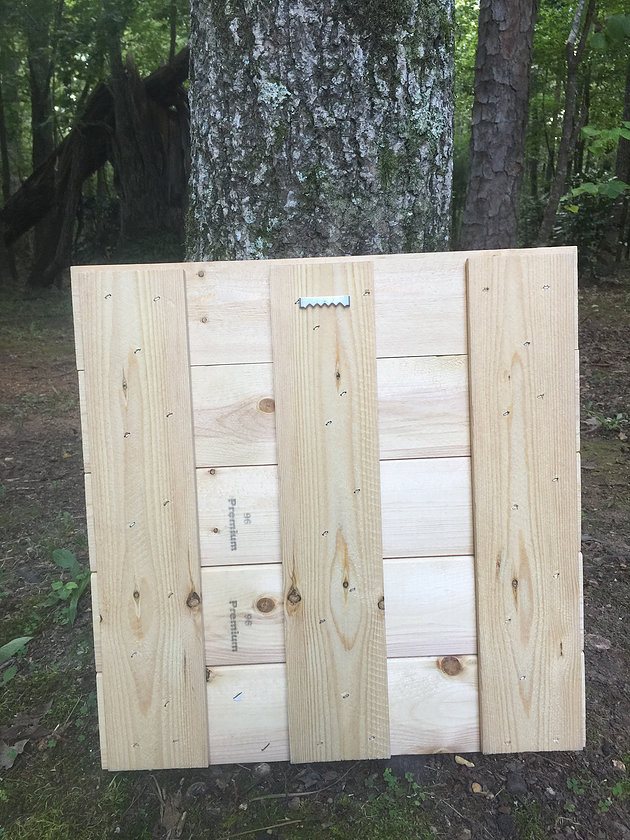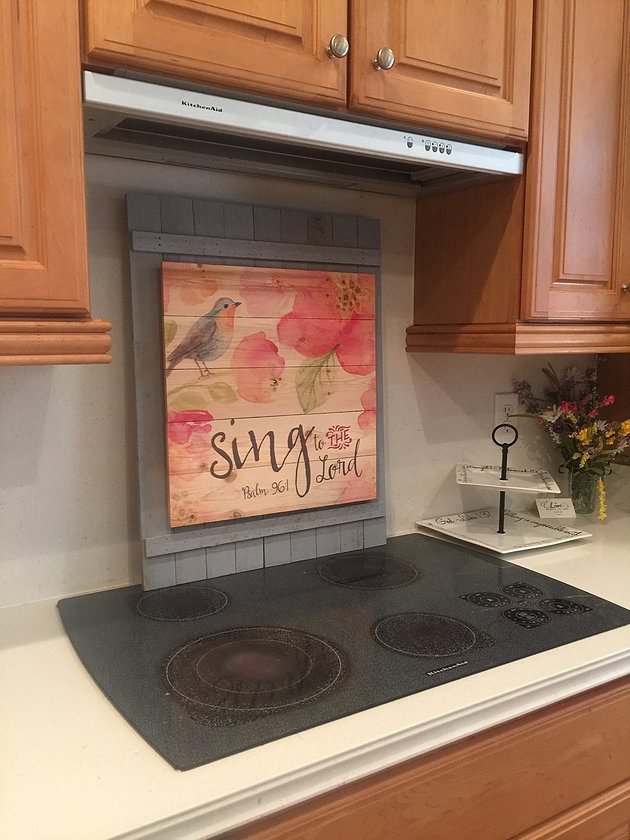 Don't be afraid to repurpose, repaint or rethink  the original use for an item you find at

Hobby Lobby

.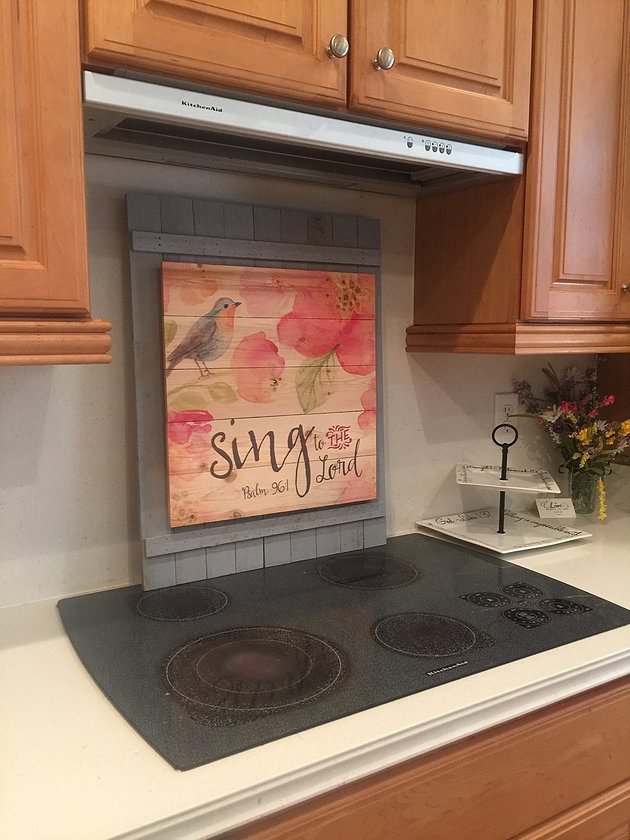 forget not the Lord!