This is the time of year when you will find some GREAT deals on marked down Christmas items from Hobby Lobby! Look for their 80% plus off isles and then let you imagination go crazy.
 We found some Christmas art to repurpose as year round art.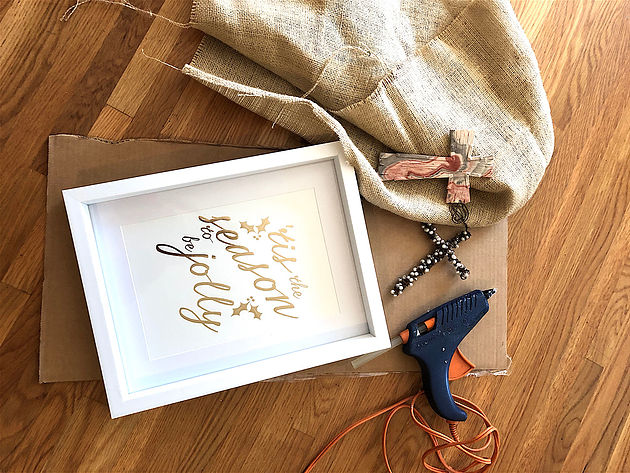 How can you repurpose art to use throughout the year?
Well, you could put them back for next year, or take advantage of the budget frames but filling the frame with something in front of the Christmas picture.
Then, you can leave that up all year, change it for various seasons, and then just pull out your new creation next Christmas and you already have a Christmas art on the wall. 
We purchased the Christmas picture for a mere $3.00 in the 80% off aisle of  Hobby Lobby.….you can't buy a frame for that price!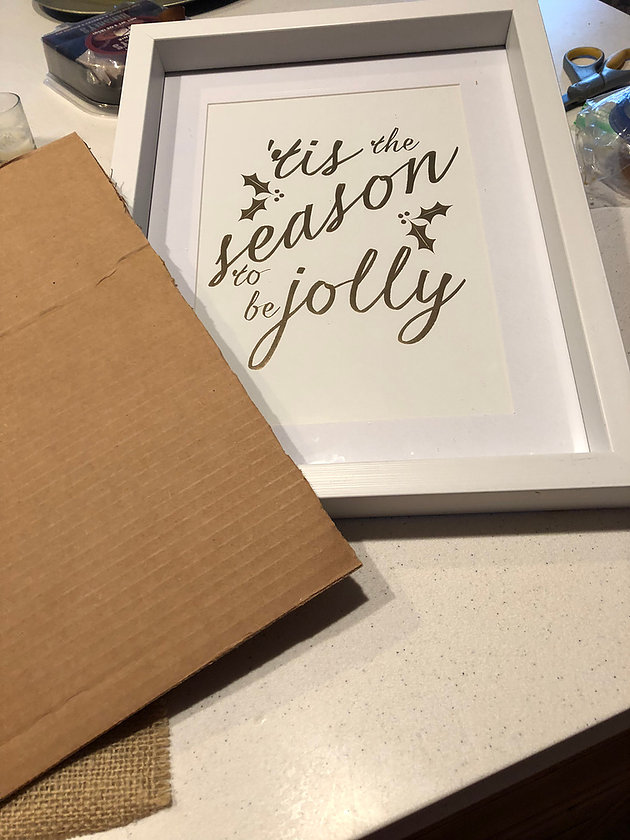 Don't be afraid to repurpose art or try something new with it
The Christmas art hung on the wall until I removed my Christmas decor.  Instead of taking the picture off the wall, we simply added a false front or "new art" to the frame. 
With a piece of heavy cardboard…..from those Amazon boxes left over from Christmas goodies…a glue gun, two big paper clips, and some crosses, a whole new picture was created.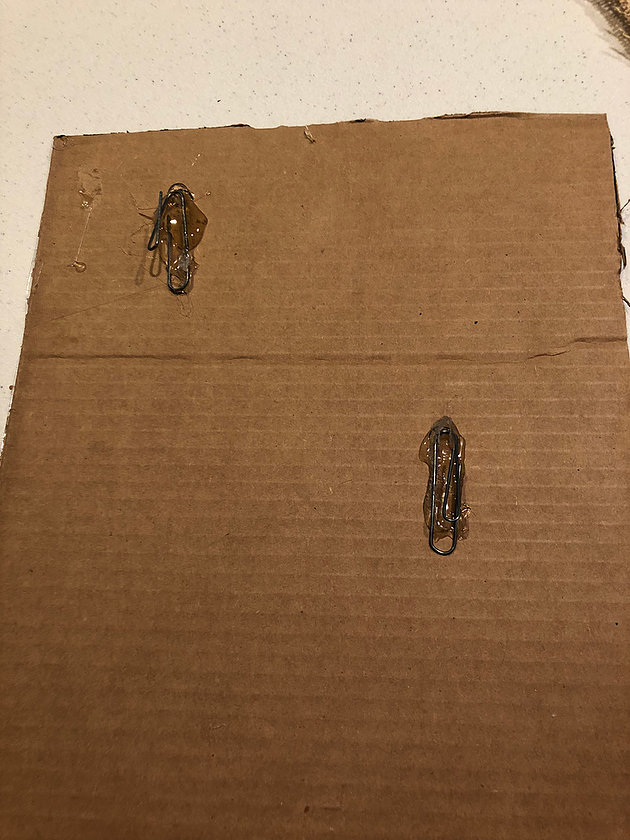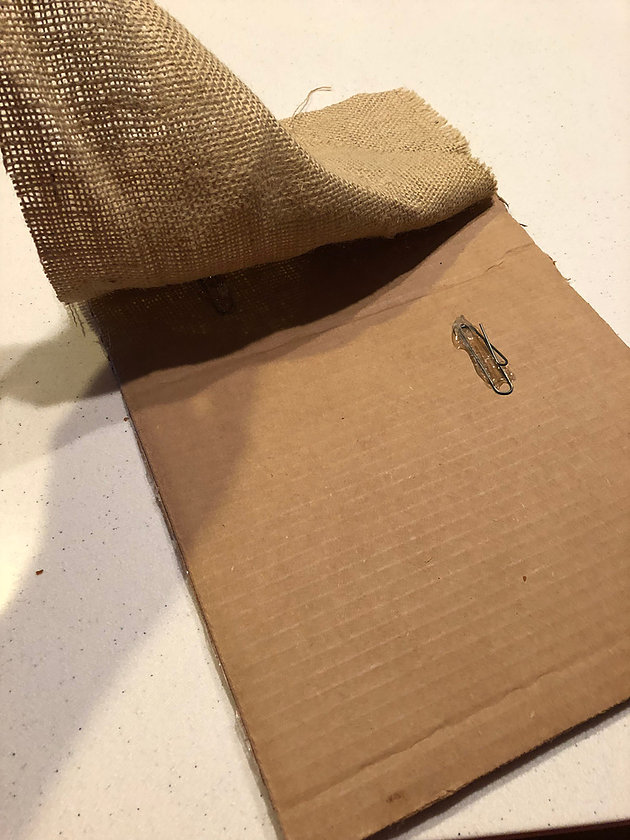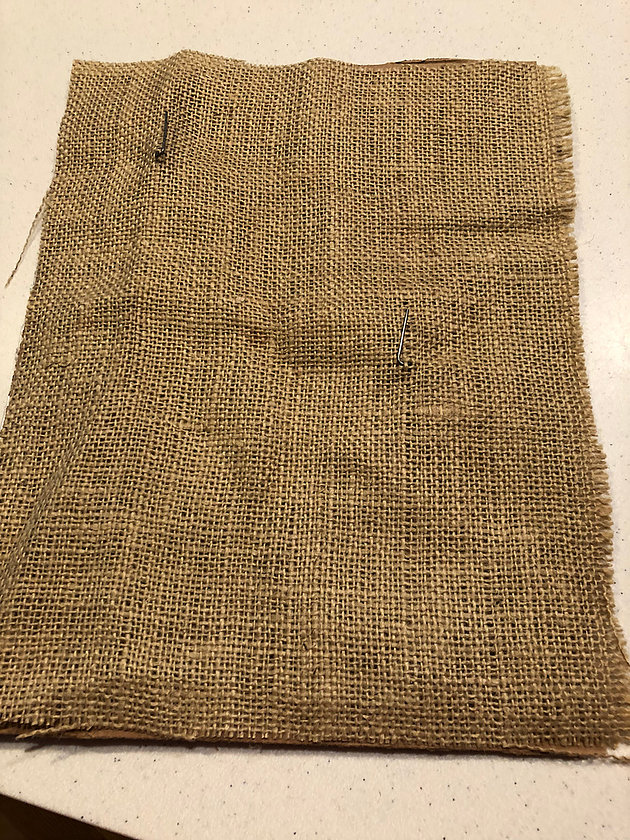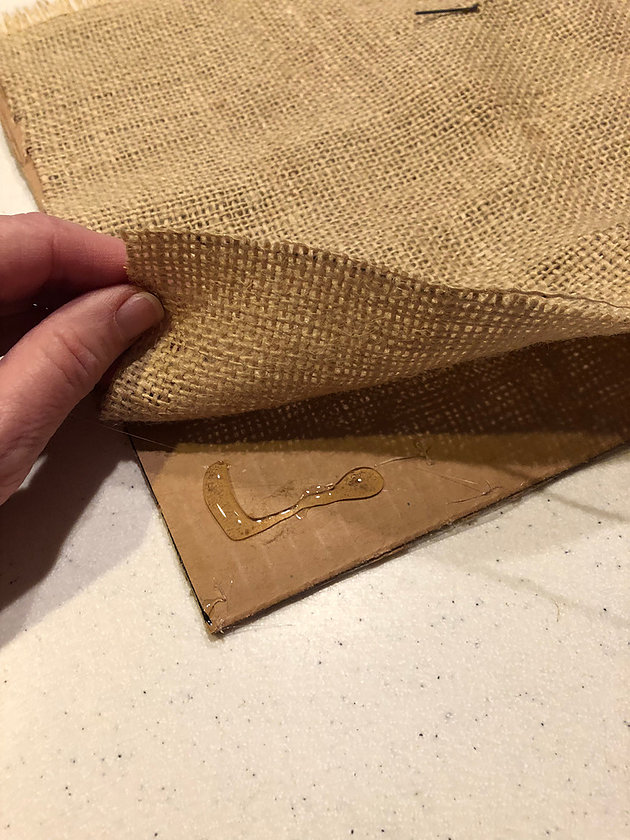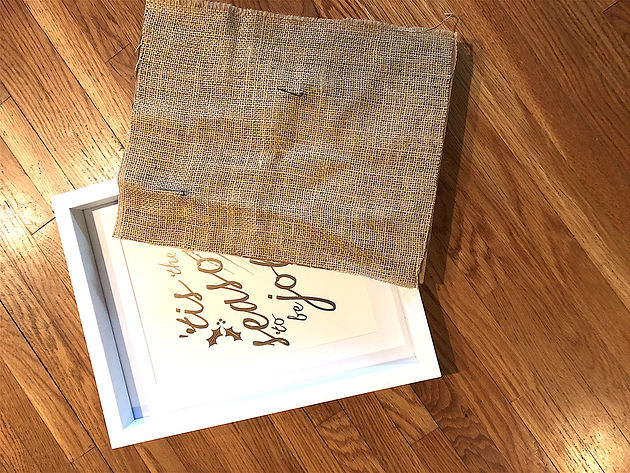 Now, I used some crosses that I had from places I had traveled, but Hobby Lobby also carries a whole section of just crosses.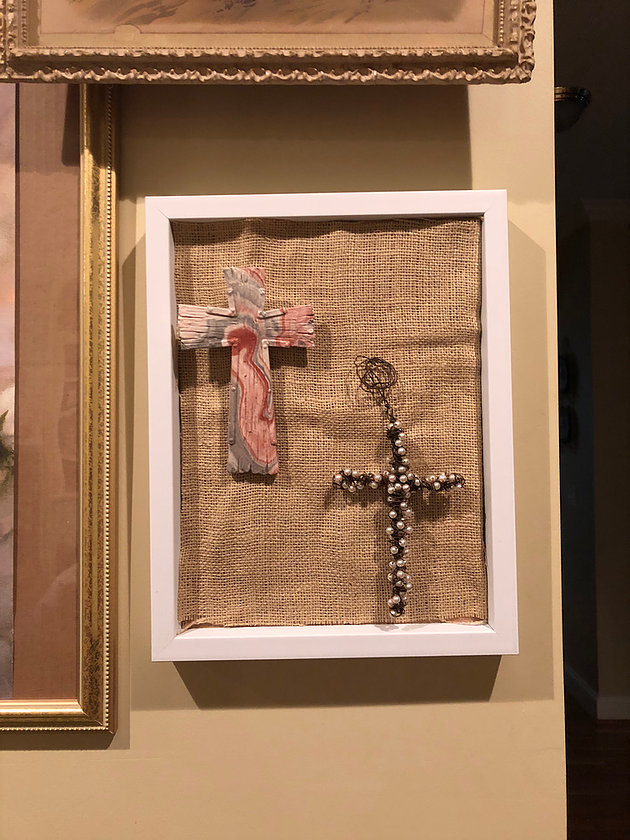 In less than fifteen minutes, I had a new picture on my wall, with the Christmas art hidden behind it.  Next year, I will simply remove the current art and I have my Christmas art again.
 These on sale items also helped me finish out my new gallery wall in the living room. You can see details here!
So, as you go through the after Christmas clearance, keep your mind open to what else Christmas things could be used to create.  
What can you find to repurpose or redo, even if only for temporary seasons? Remember that Valentines is right around the corner and there is always plenty of red items in the Christmas mark downs.
Forget Him Knot!