When we built my home, I put white solid surface not only on my counter tops, but also ran the white solid surface on the back splash underneath my cabinets.
This gave me an easy surface to clean no matter how messy I had been while cooking or having fun with kids and projects! But it also gave me a blank spot in the kitchen that needed art.  
Our Hobby Lobby artwork makeover idea became an answer to the blank canvas area.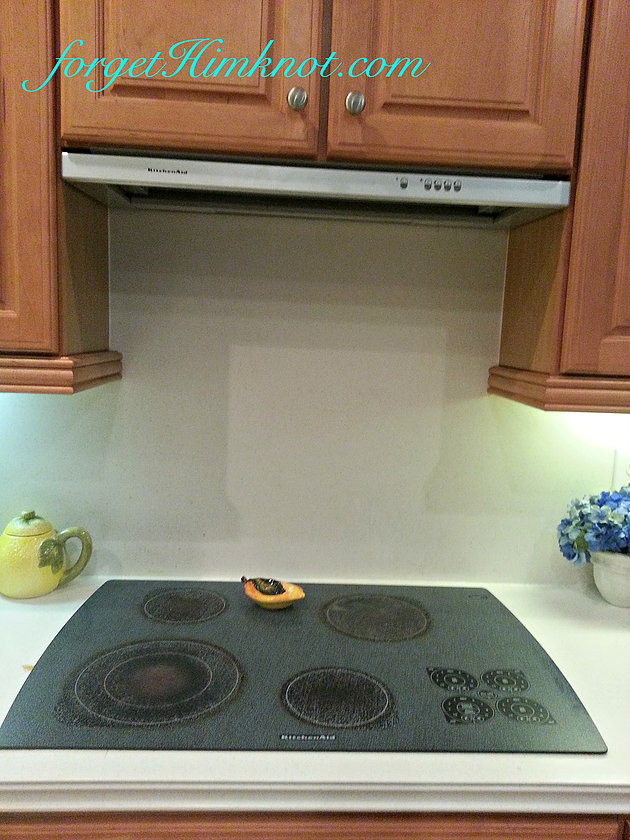 Because we used a solid surface counter top, this left a large white space behind my cook top between the top of the counter and the vent hood. In the past, I have put decorative trays behind the cook top….they were easy to clean as grease and steam condensation can collect behind the stove.
Carrie and I went on a search to see what other fun decorative ideas we could find. While going through the clearance isles of Hobby Lobby, we came across this beautiful iron work piece which had dark brown birds in a tree. 
Well, we were also in progress of having the Bird Baby Shower for a friend. So we decided this piece needed a new home…in my house. 
The solution to a problem.
When we placed the Hobby Lobby wall art behind the stove, it fit perfectly….only issue, the birds were too dark for all my white counter tops.
Spray paint! Carrie and I checked my stash of spray paint cans and found just the colors we needed.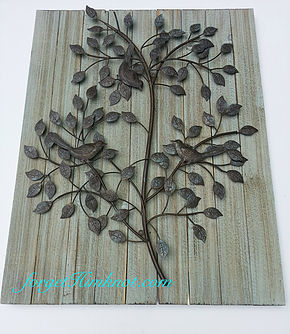 Step 1
First, we detached the ironwork from the wood.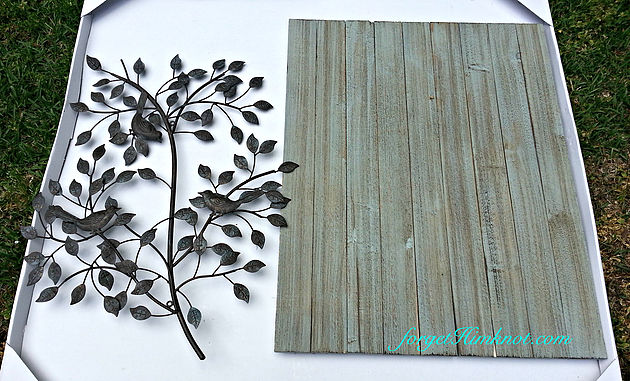 Step 2
We based the ironwork with a light blue so that the white would not be too harsh.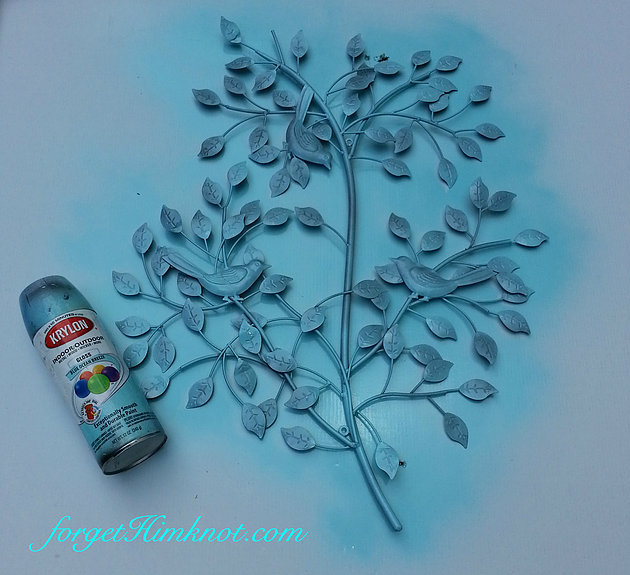 Step 3
Next step, spray with the white to lighten up the branch and birds.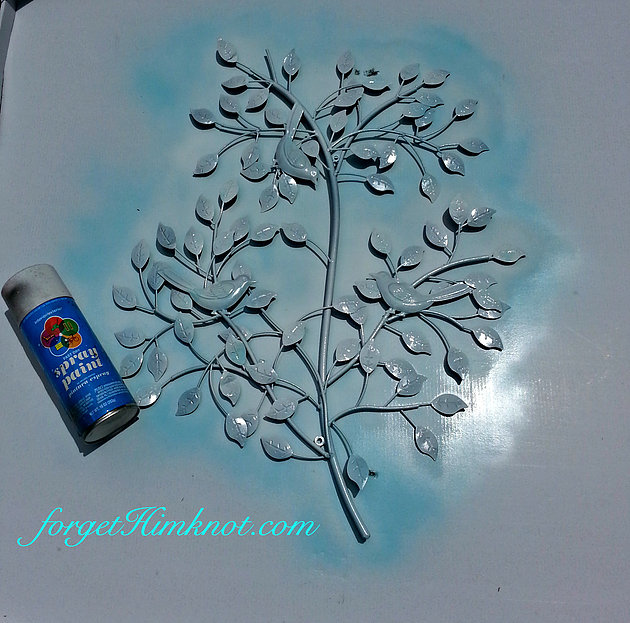 Step 4
Finally, a dusting of gold to accent the birds and add a shadow effect.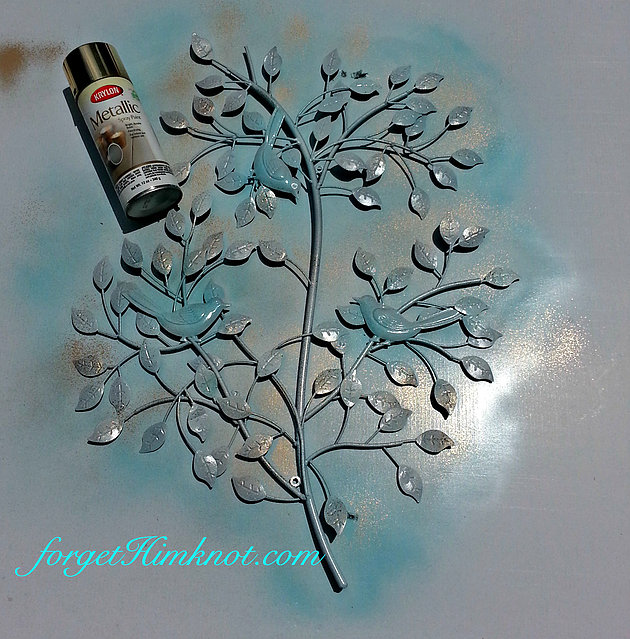 Step 5
Reattach ironwork to wood. Now I have a brand new piece that looks gorgeous behind my stove top.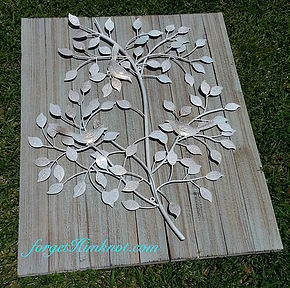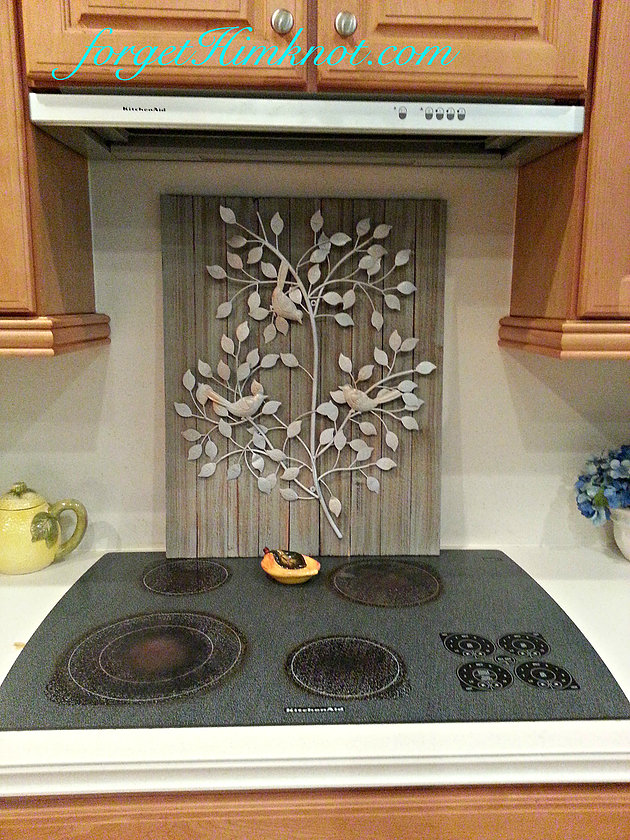 Don't pass up a piece of artwork at a great price just because it isn't the exact color or look you want in your home. A little paint or tweak can create a completely unique piece.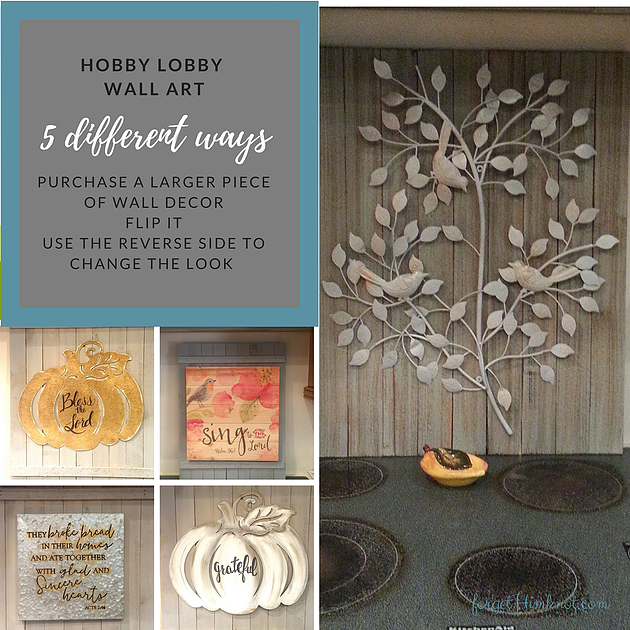 Nina loved the birds, not only because it matched the bird them for the baby shower but it reminds her of the love and care God has for His people.  
Matthew 6:26
 Look at the birds of the air; they do not sow or reap or store away in barns, and yet your heavenly Father feeds them. Are you not much more valuable than they? No matter the dollar amount you spend on a creative project,
YOU are valuable to God! 
    forget Him knot!