We needed inspiration for the fall this year. Orange, browns and harvest golds have been used in our homes for years to represent the fall, but this year… we wanted something new.
Something a little more neutral! We raided our local Hobby Lobby and decided to makeover the bright orange pumpkins!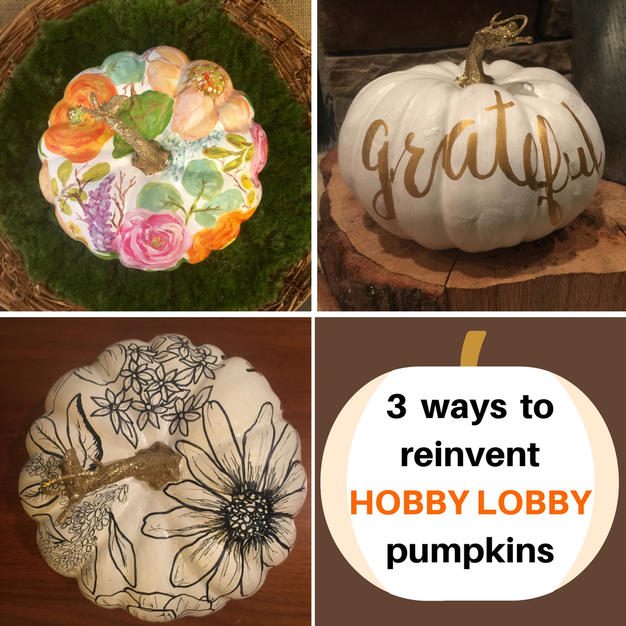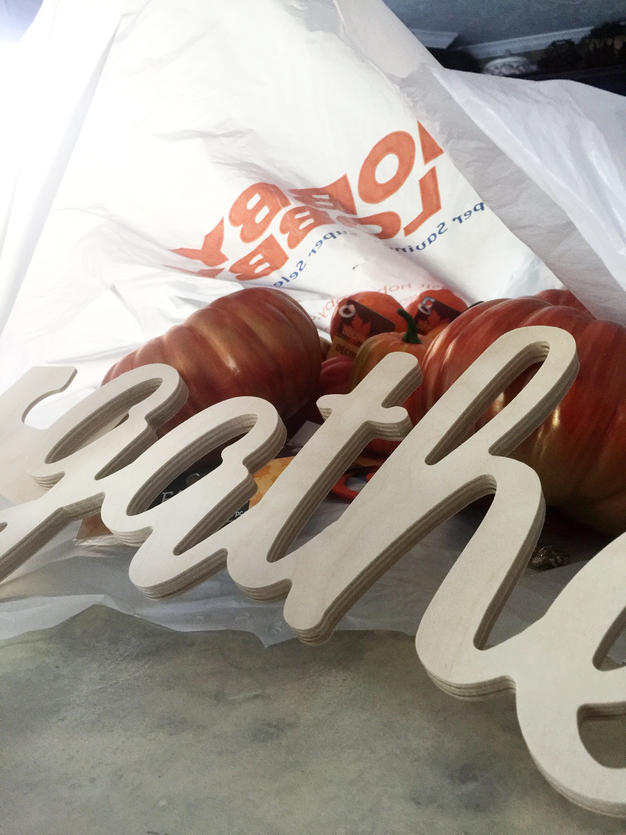 The last few years Pinterest followers have been getting their creative decor on with new pumpkin colors and artistic displays. We decided to join in for some creative Hobby Lobby  pumpkin makeovers. 
Creative ideas to reinvent or makeover  a Hobby Lobby pumpkin
We loved these floral fabric covered pumpkins.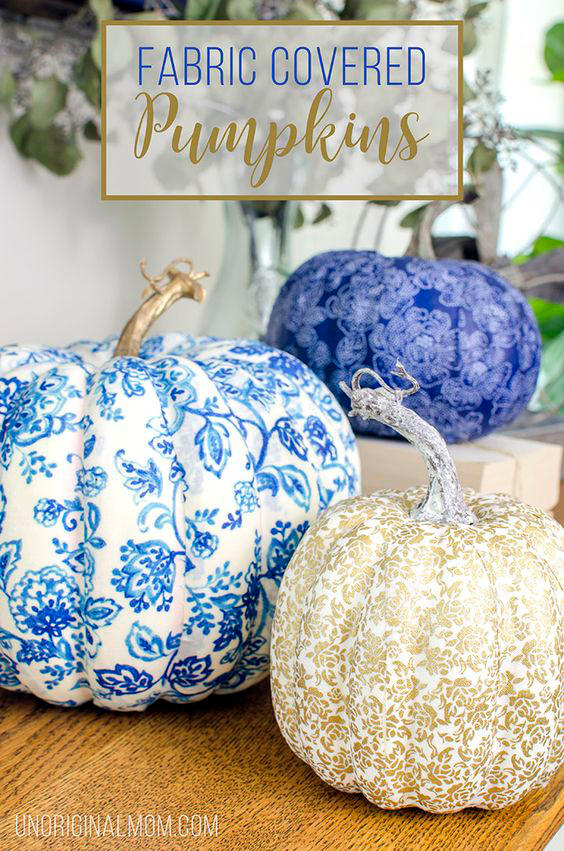 And we were "grab your paint brush" inspired by this painted pumpkin from Craftberry Bush.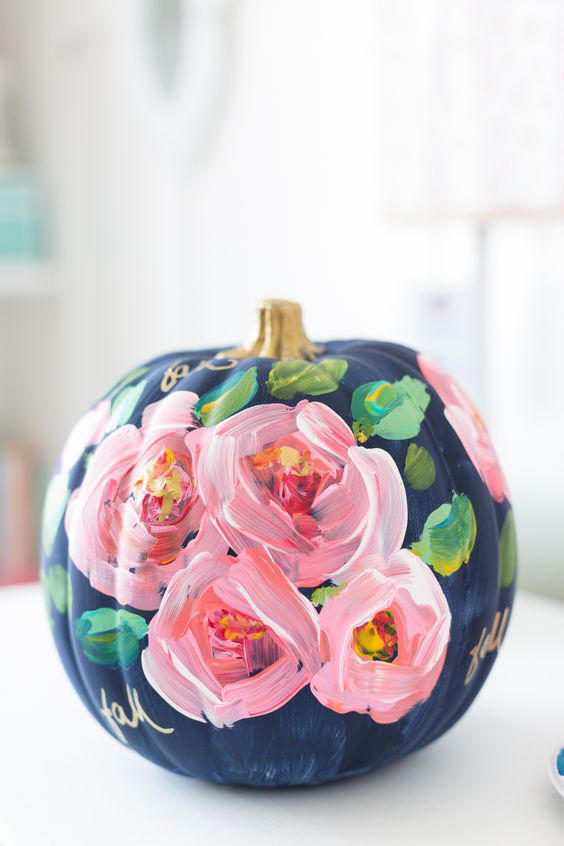 Hobby Lobby orange pumpkin with gold. $7.99 (but we purchased 40% off sale) Pumpkins before!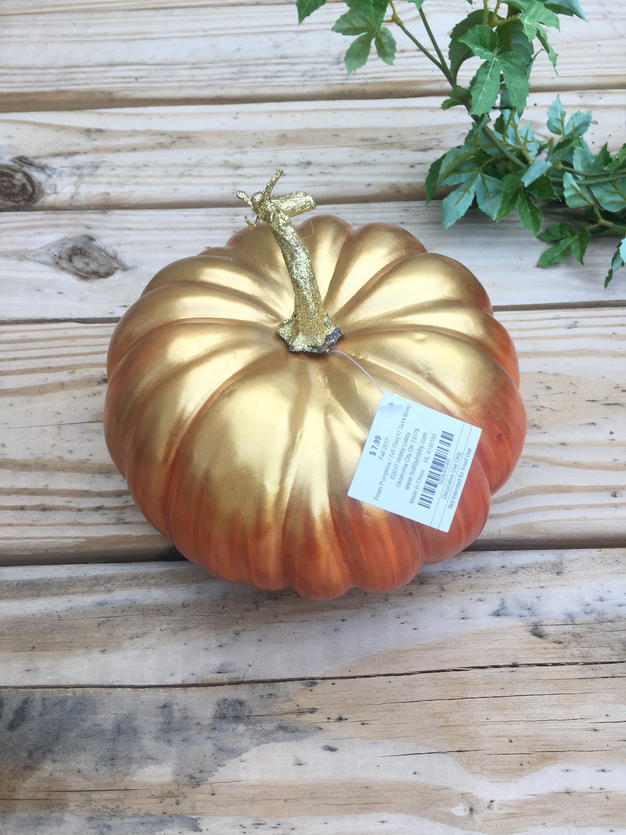 First, we primed the pumpkins with Kilz primer.
There is a styrofoam spray paint primer that allows you to spray some hobby styrofoam crafts, but we had Kilz. We went with what we had.
And yes, watching a little Jennifer Allwood for that "I am a creative woman, gifted by God, hear me roar!" push!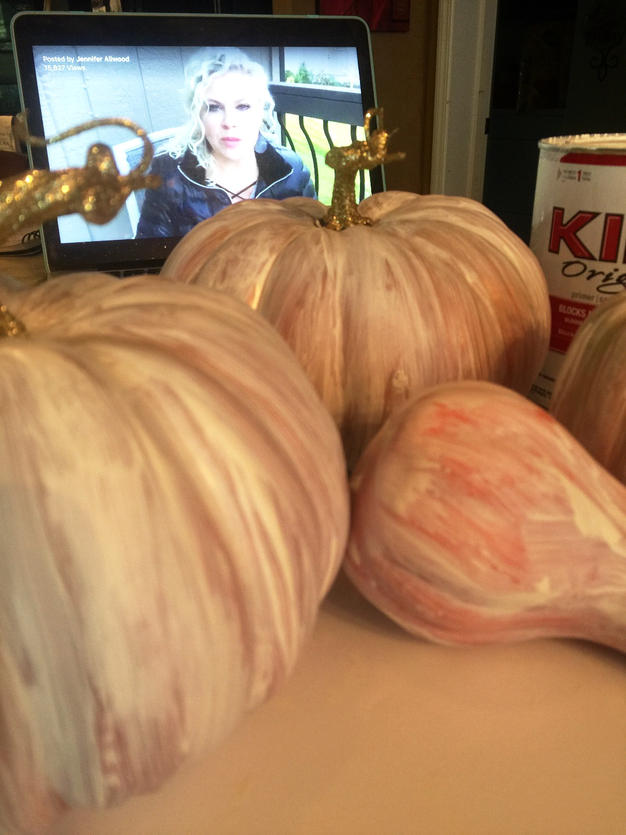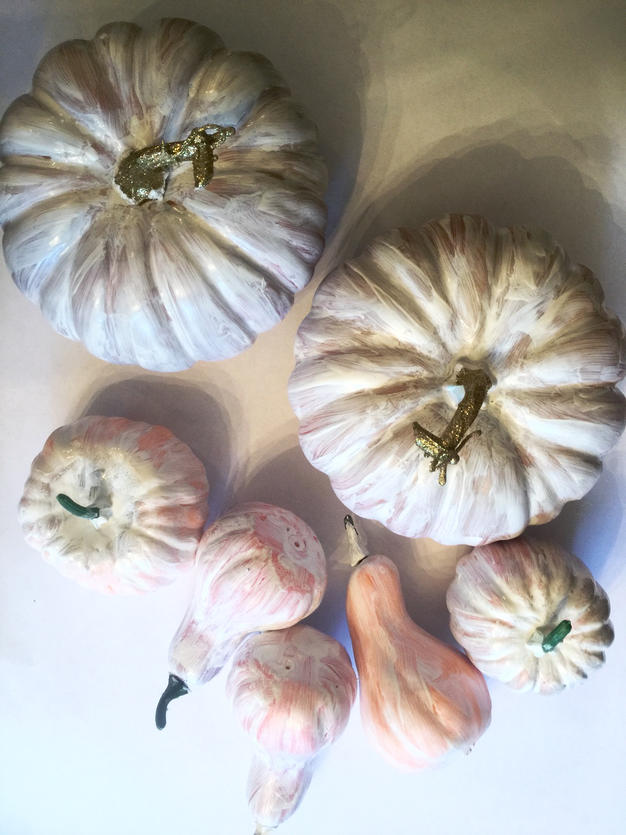 Next we applied a couple of coats of white acrylic paint.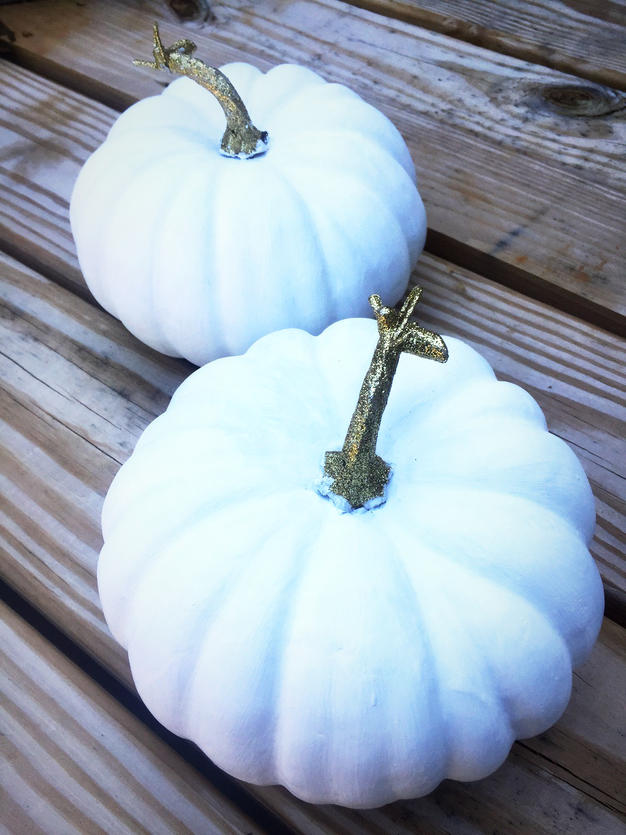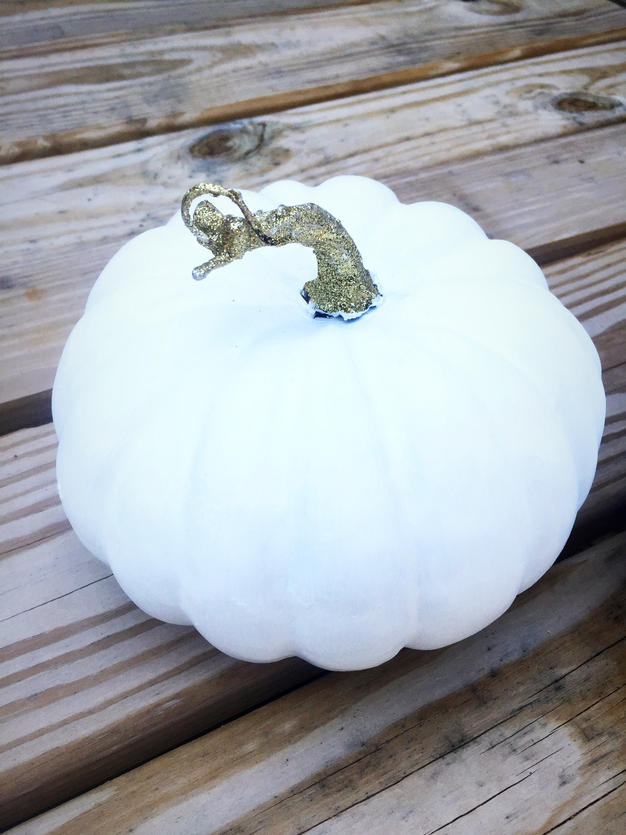 Here's our coloring book style floral pumpkin diy.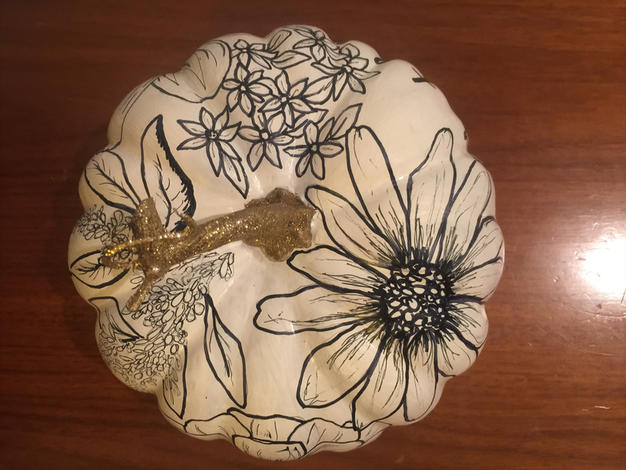 Creating a pumpkin design
Once the white paint is dry, simply use a Sharpie Marker to draw florals of anything you choose. You can color it in or choose to leave it as it is.
We applied a bit of gold paint to our pumpkin to add some glam. After you have sealed the paint and sharpie layers, you can color with markers if you choose to "color your pumpkin".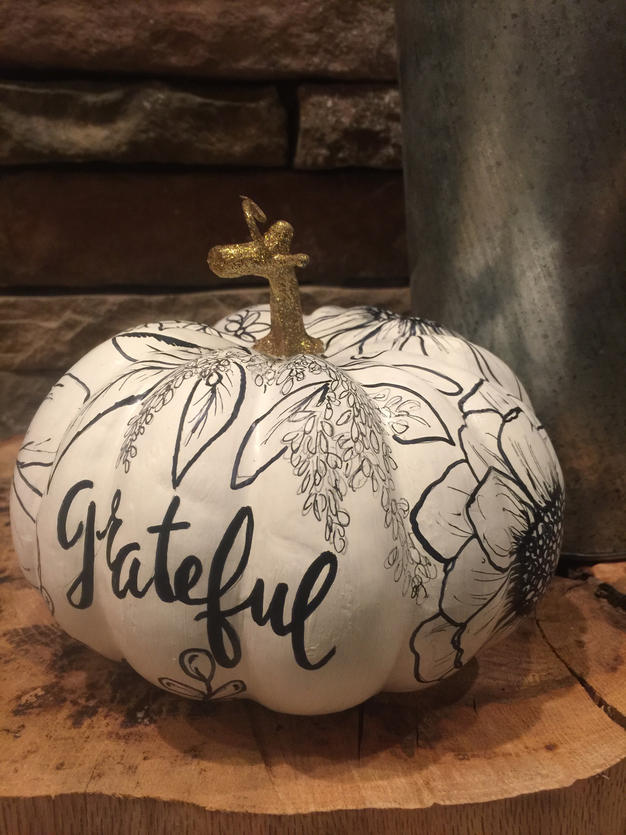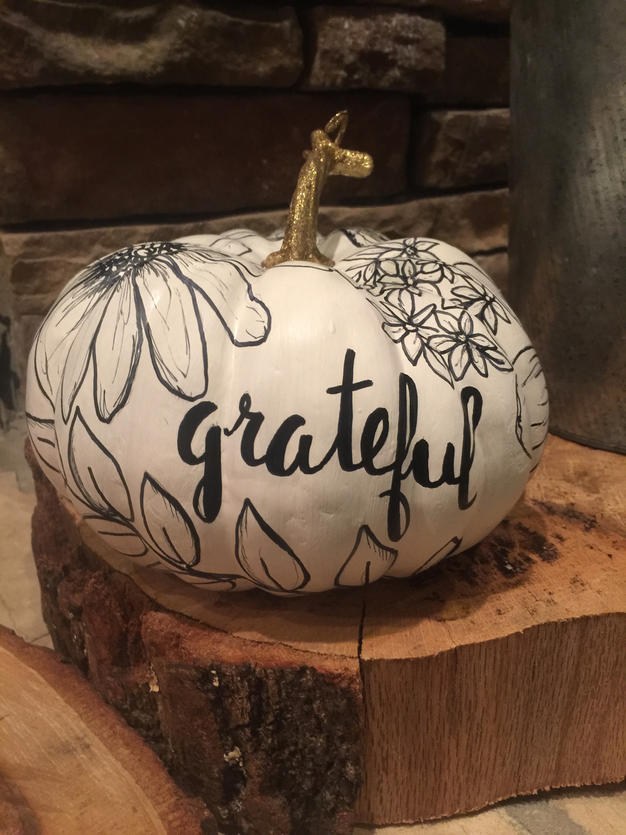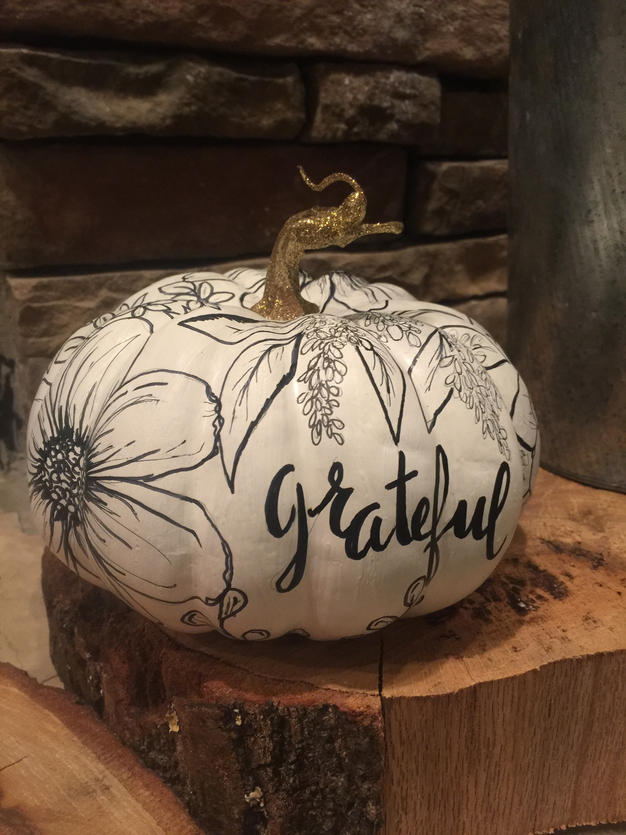 Our floral pumpkin, we primed and base coated 2 layers of white acrylic paint and then we painted flowers also with acrylic paint.
Once dry, lightly seal with clear acrylic to add protection and sheen.
The flowers can be realistic, whimsical, or a dot surrounded by 5 dots for petals! Just grab a paint brush and try a little creative floral flare! 
We're just never ready to give up on flowers year round!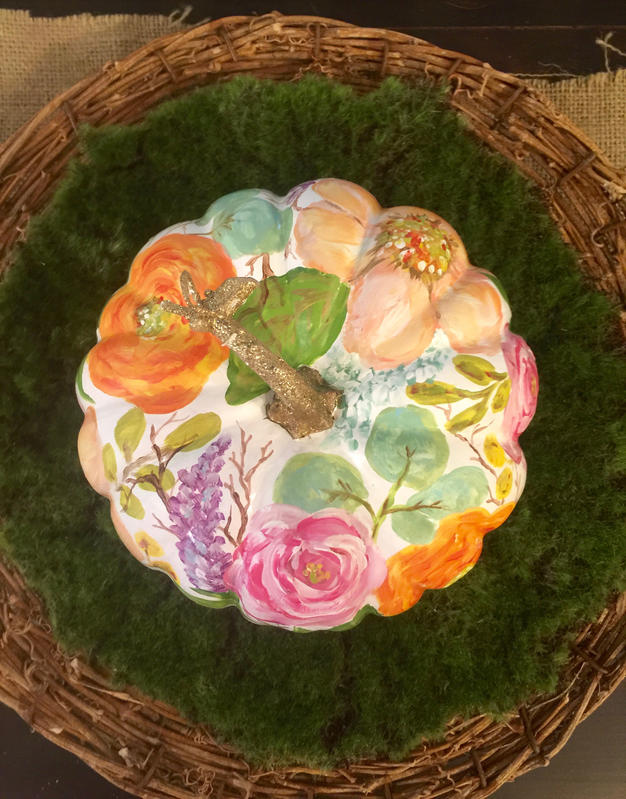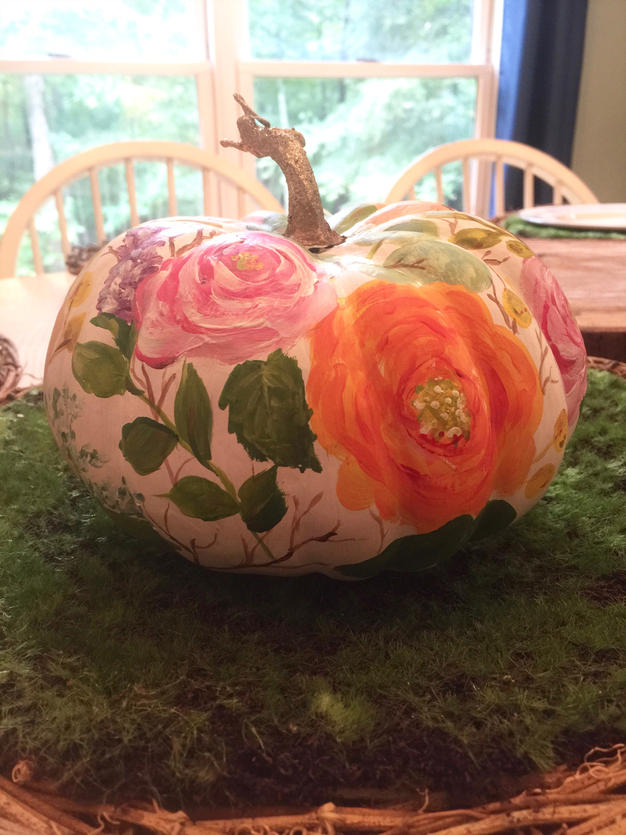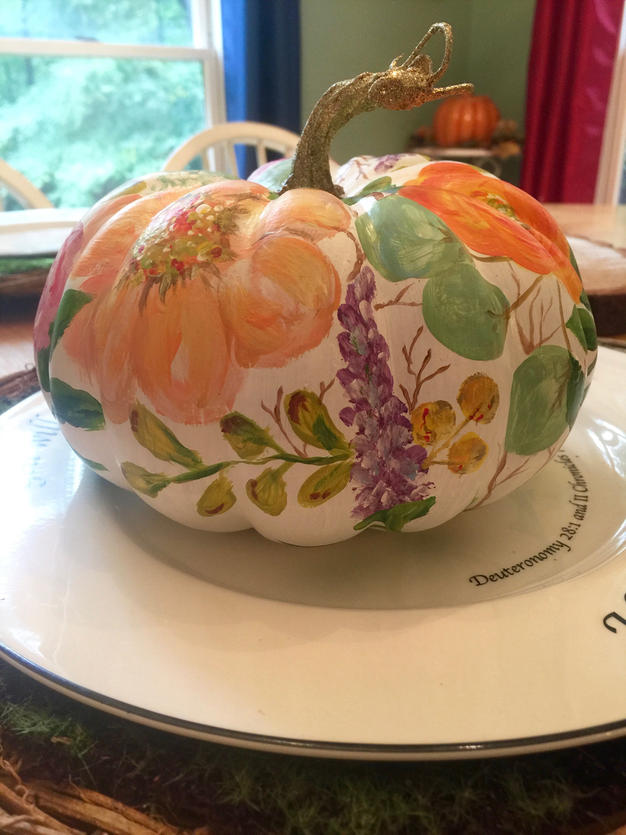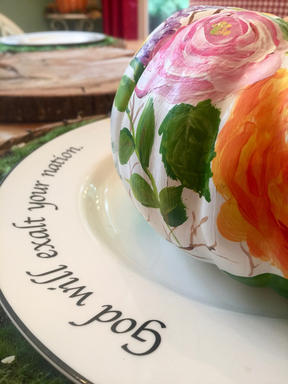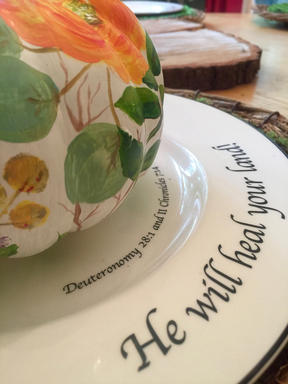 The third look for this year's neutral inspiration, a simple lettering treatment with a gold Sharpie for an elegant effect!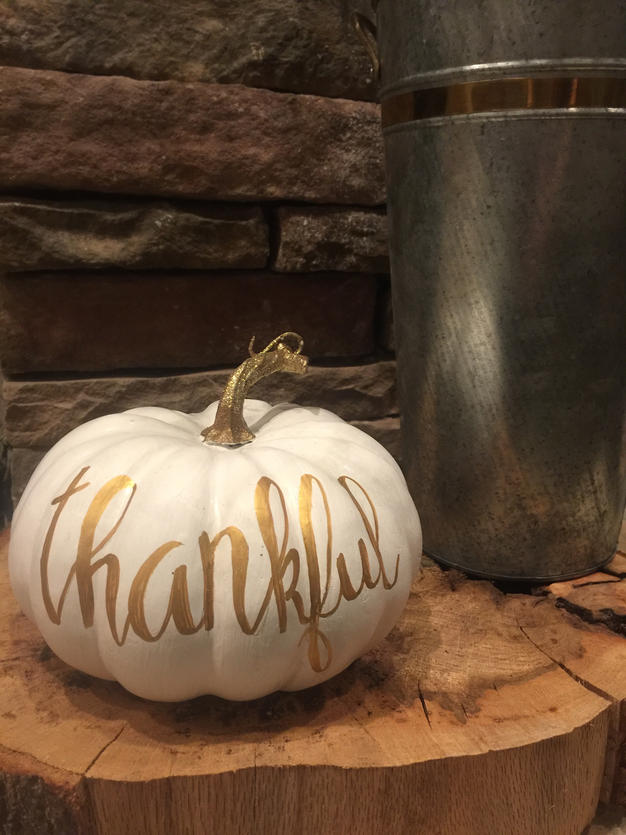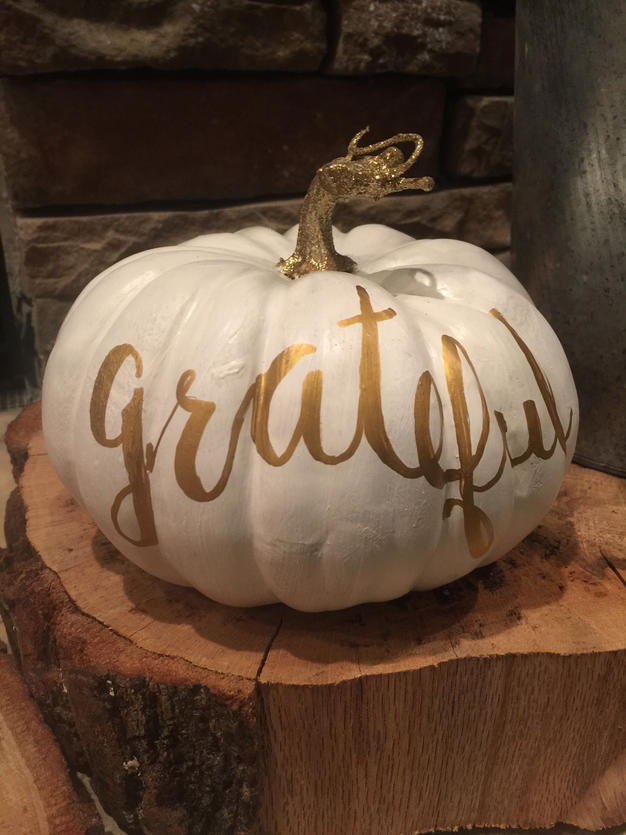 Most likely, these two will find a home on Nina's dining room table scape! We should have a post on that soon!!!! Happy floral fall y'all!  
     forget Him knot!