Easy diy project to paint an inexpensive faux reclaimed wood wall. That's a mouthful and sounds rather scary, but you don't have to be an artist to achieve it.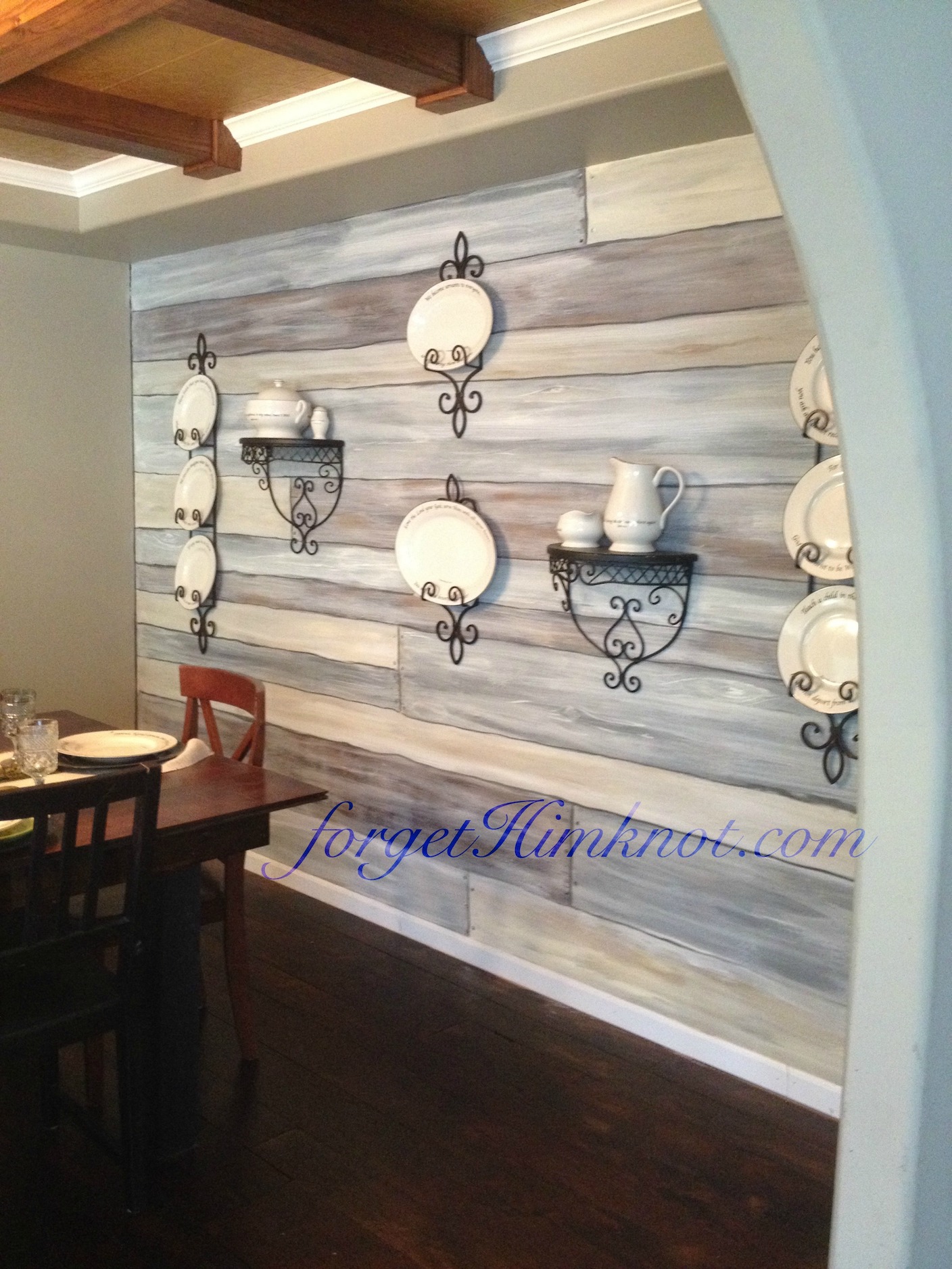 I wished I had taken pictures of this room before the redo.
 Pinterest was full of beautiful rooms with grays and neutrals mixing warm and cool tone colors. I've been drawn to the the grey, yellow and blue combinations expecially with some copper thrown in the mix.
After painting the room with Sherwin Williams' Intellectual Gray (how's that for smart?) I replaced my Feed on the Word plates and iron plate racks. But it just wasn't the look I envisioned. It felt more like polka dots.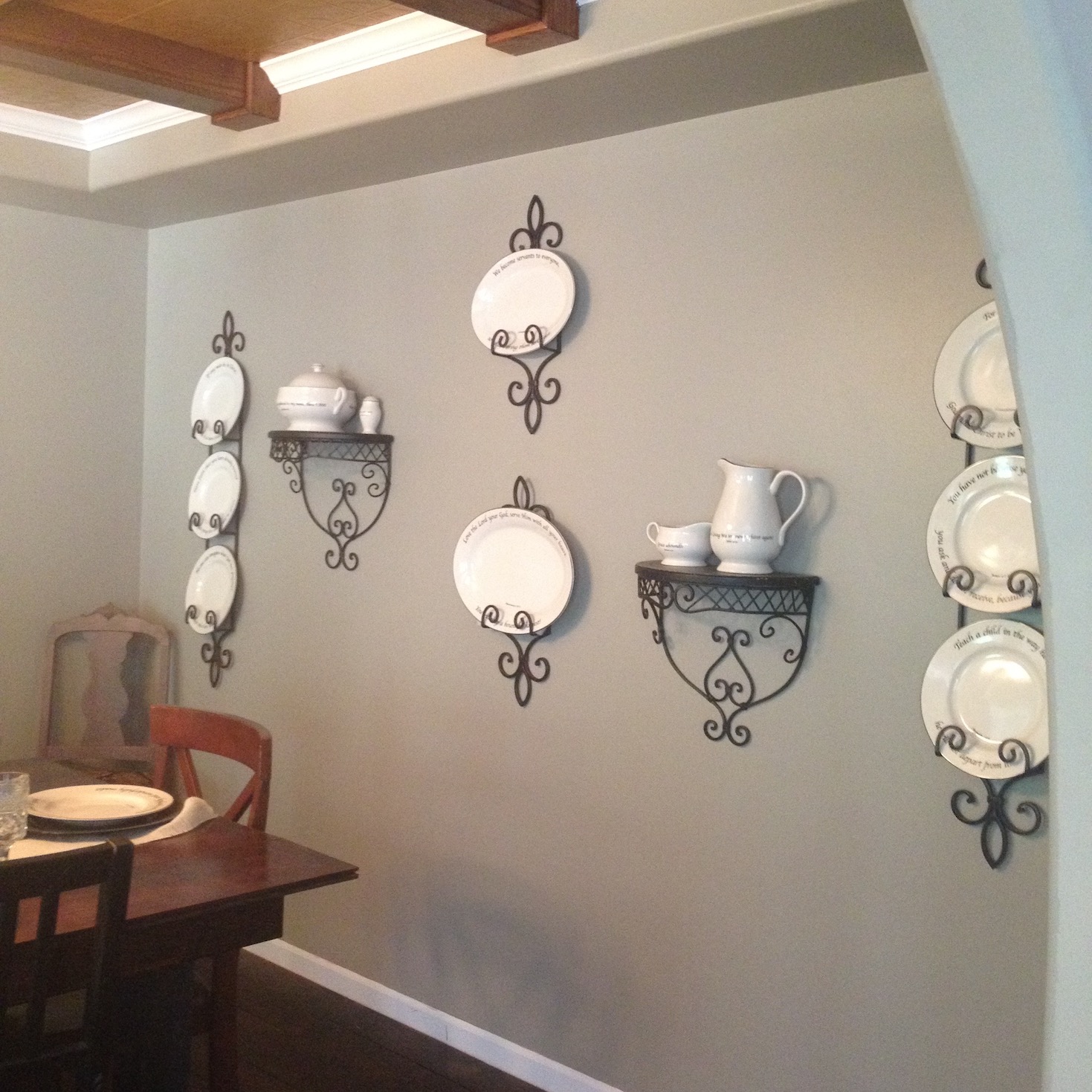 Time for a change.
It needed something that added weight to the wall. It needed shiplap or reclaimed wood. I wanted mixed colors of reclaimed wood which is on tren right now. The problem? I did not have a budget that would allow for reclaimed wood. Once something becomes on trend, it also becomes expensive! 
But…..paint is enexpensive. And enexpensive fit my budget. The light grey paint was a good base coat color for old and now faux reclaimed wood tones.
How to paint a faux reclaimed wood wall 
Step 1
Tape off lines to form the width of the wood boards. You may choose to do the same size boards, but I chose to vary the sizes. The best part of this project is that I didn't have to measure!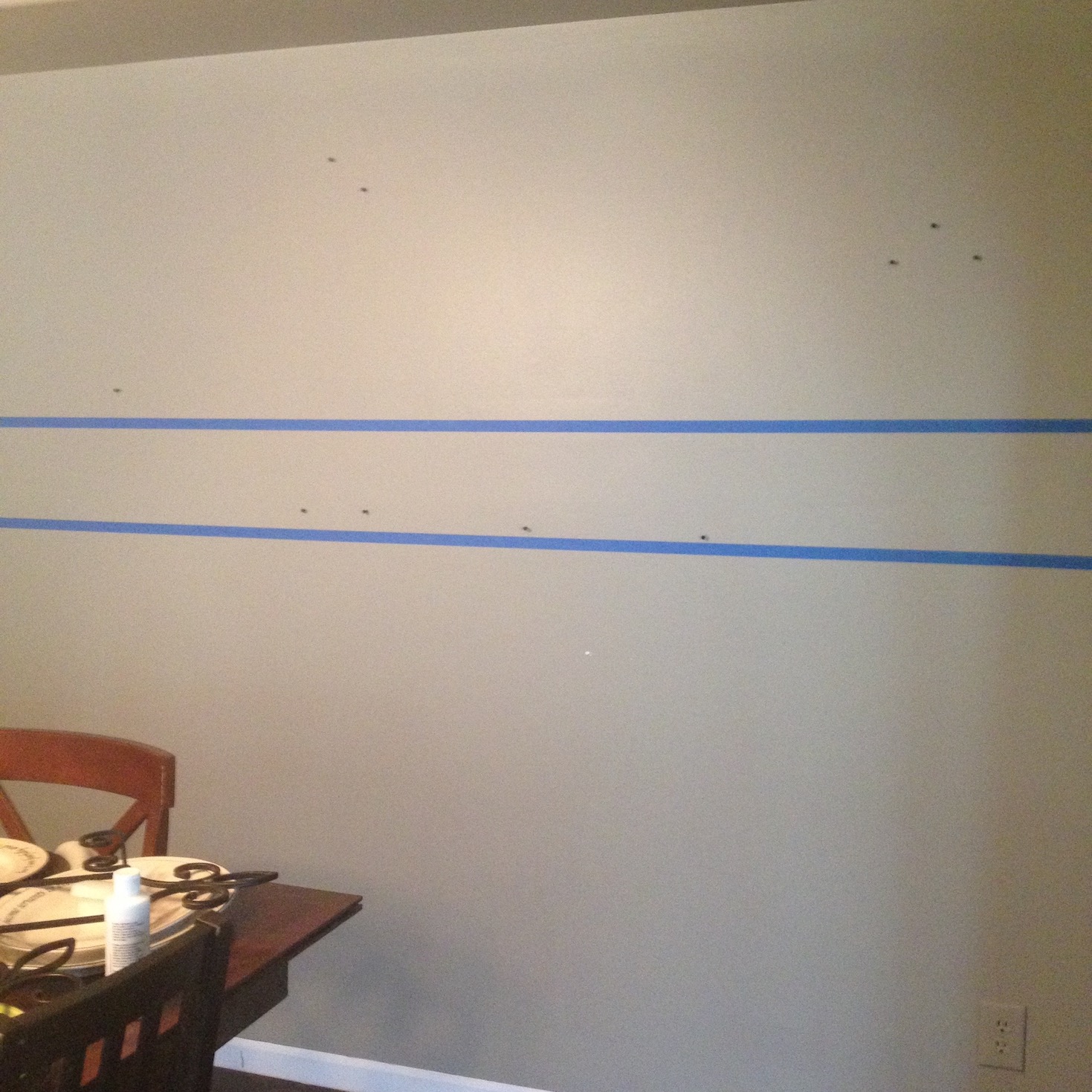 You don't have to tape the boards but I had several cups of coffee that morning and wasn't sure I could keep myself reasonably straight. 
Tape your board area just remember that you have to allow for the width of the tape if your boards will be the same size! Or you will have light grey stripes! Only paint every other section/layer of boards and then remove the tape and work on the next board area.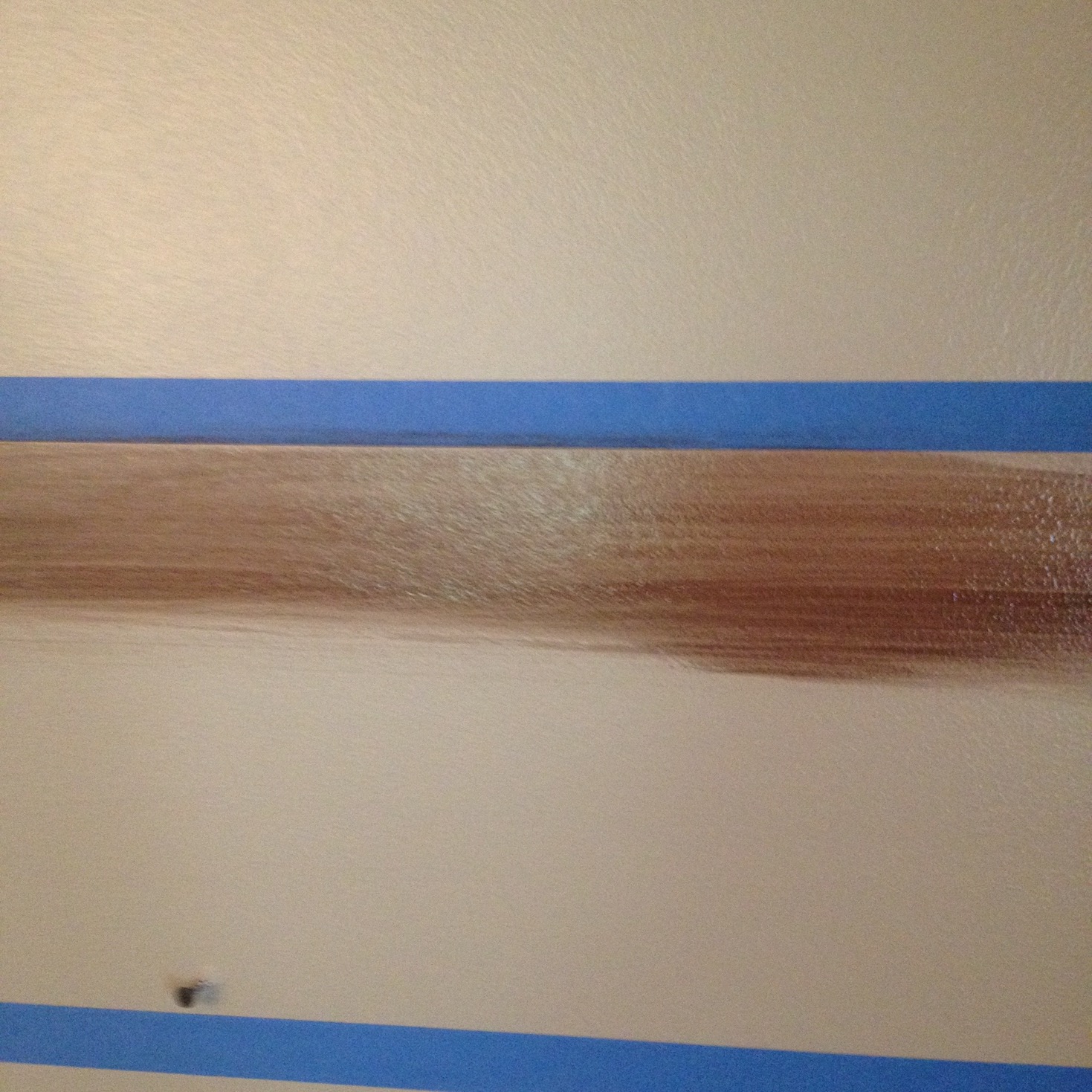 It was not a fast project but I turned on HGTV's Fixer Upper and painted as I watched my favorite renovating duo using real shiplap and reclaimed wood.
Step 2
Pick several acrylic colors to paint in each board (white, taupe, burnt umber and nutmeg). Then grab a slightly scruffy paint brush (because it makes fine streak lines.
On a styrofoam plate, place your first board's color choice and a small amount of water to help thin the paint down a bit and allow for it to be more translucent.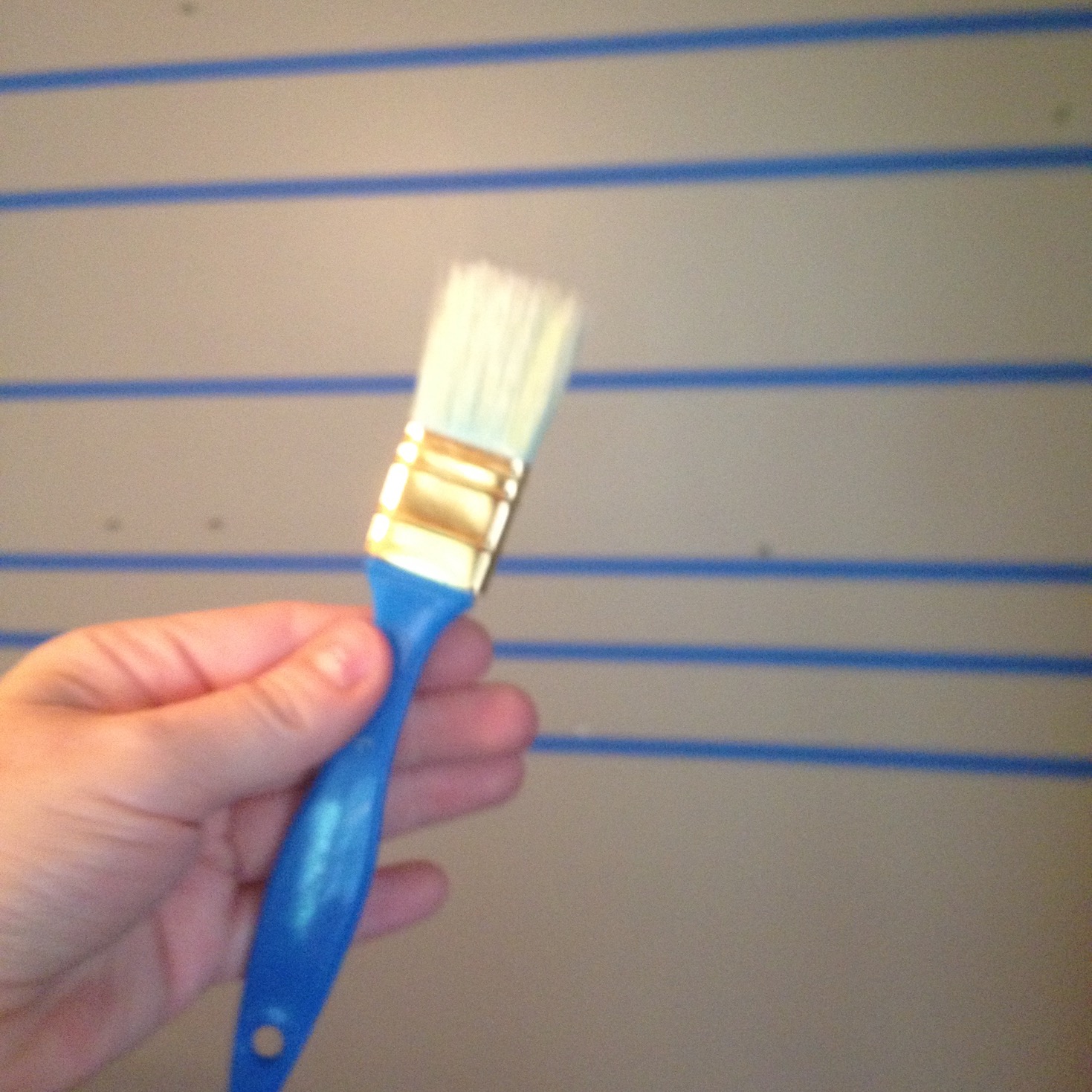 Step 3
Pick a board section and brush in the direction your board would hang. This helps create a wood grain effect.
Allow paint to dry. Continue the process to each section… every other layer of boards then remove your tape.
Once every other layer is painted, you do not need the tape because there is a board above and a board below. Allow paint to fully dry.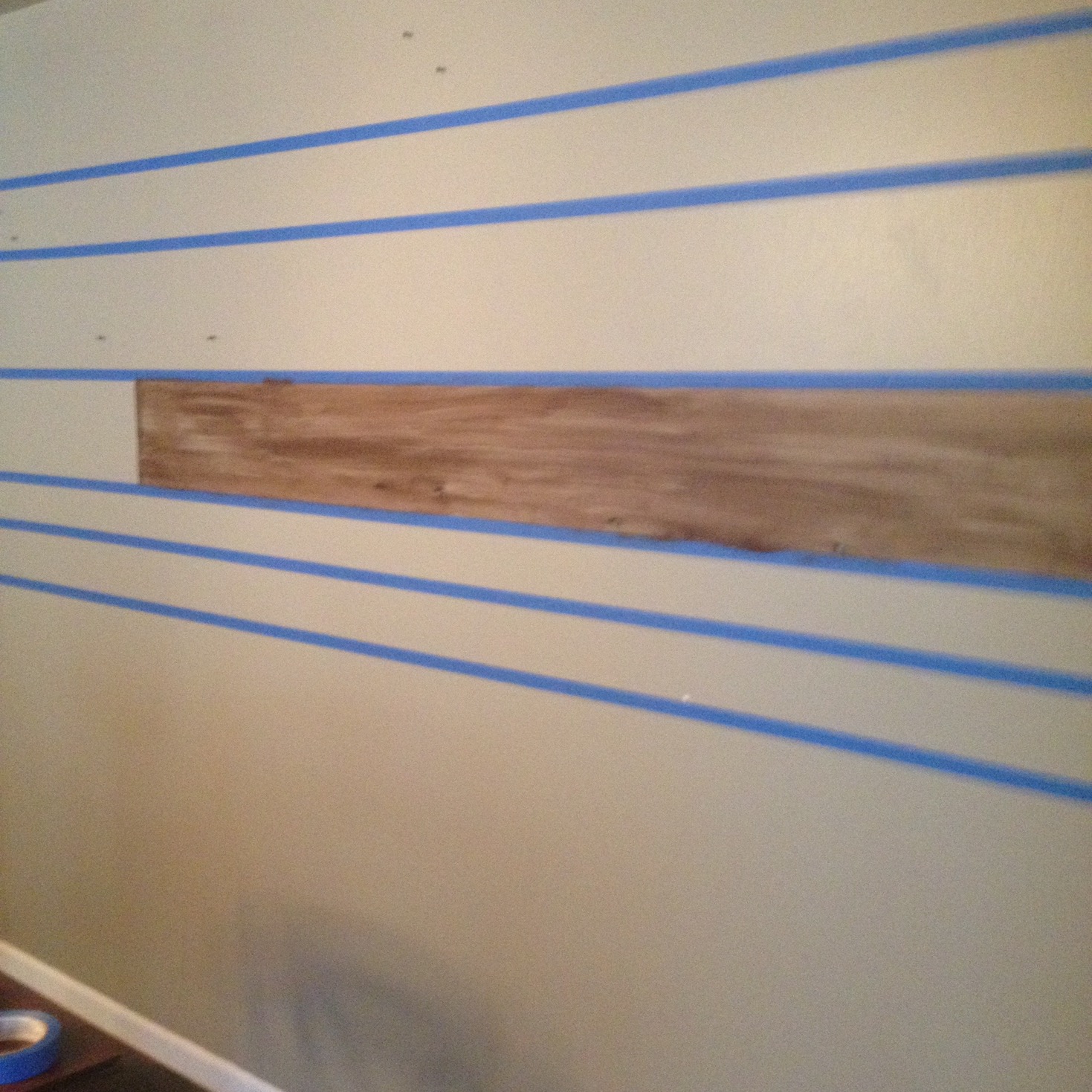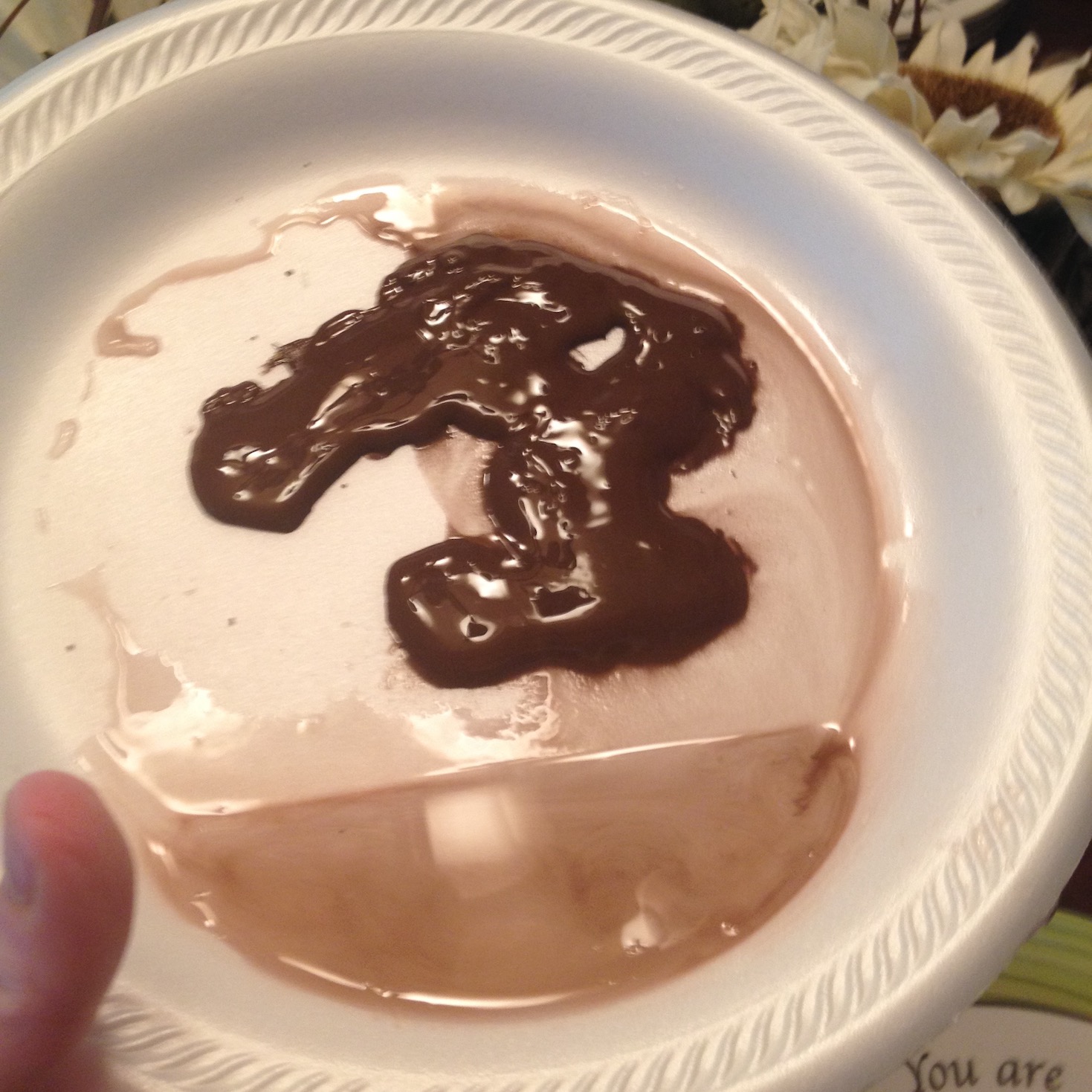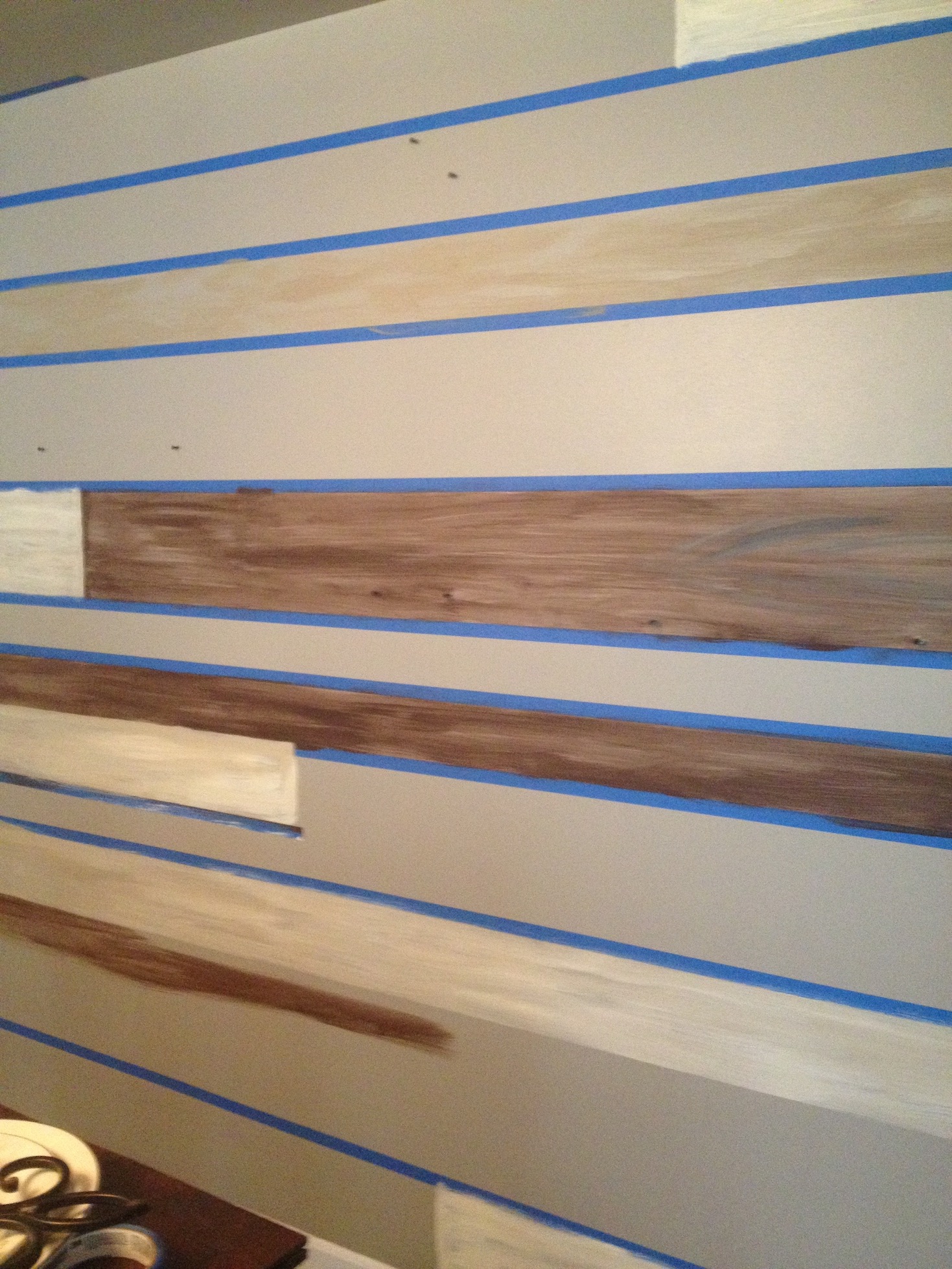 Step 4
Grab the burnt umber and black, both seperately mixed with the glaze medium, and a sea foam sponge. Lightly dip a sea sponge in a burnt umber and then black mixtuers and let the caffeine hands rub and wiggle faux wood grain across the boards.
There's no need to be heavy handed… you can always do another layer. Part of the sponge creates the lines by leaving paint in streaks that mimic wood grain while the other part picks up the paint that's not needed. The sponge does the work for you.
Step 5
With a small or thin line paint brush, paint a line between the boards and draw some knot holes. I didn't want the lines to be perfect. You could get away with not adding black lines.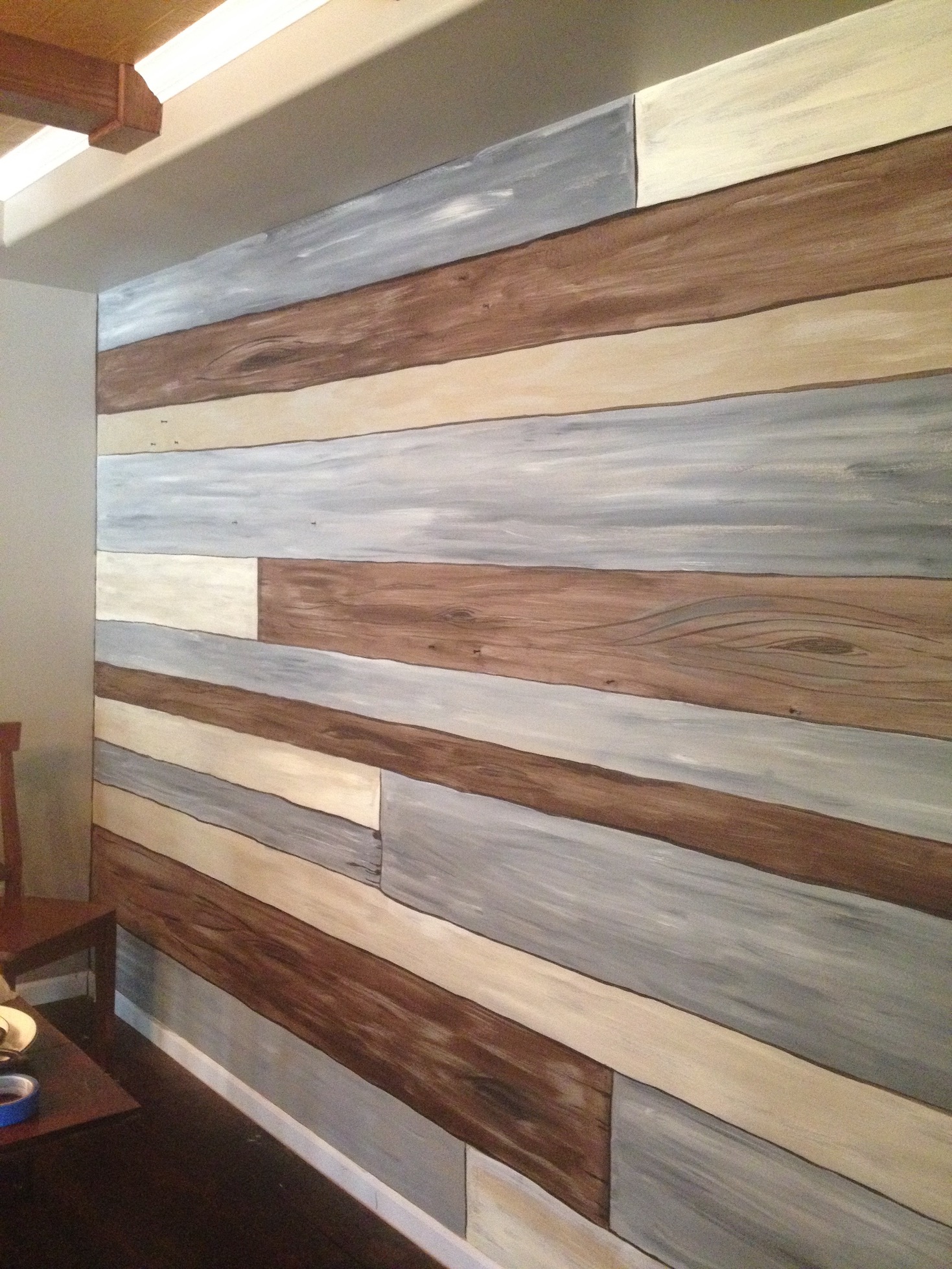 Step 6
Decision time! When all the boards are dry, decide if you stop here or continue on to the old weathered looking wood. I felt it was too dark for the look I wanted.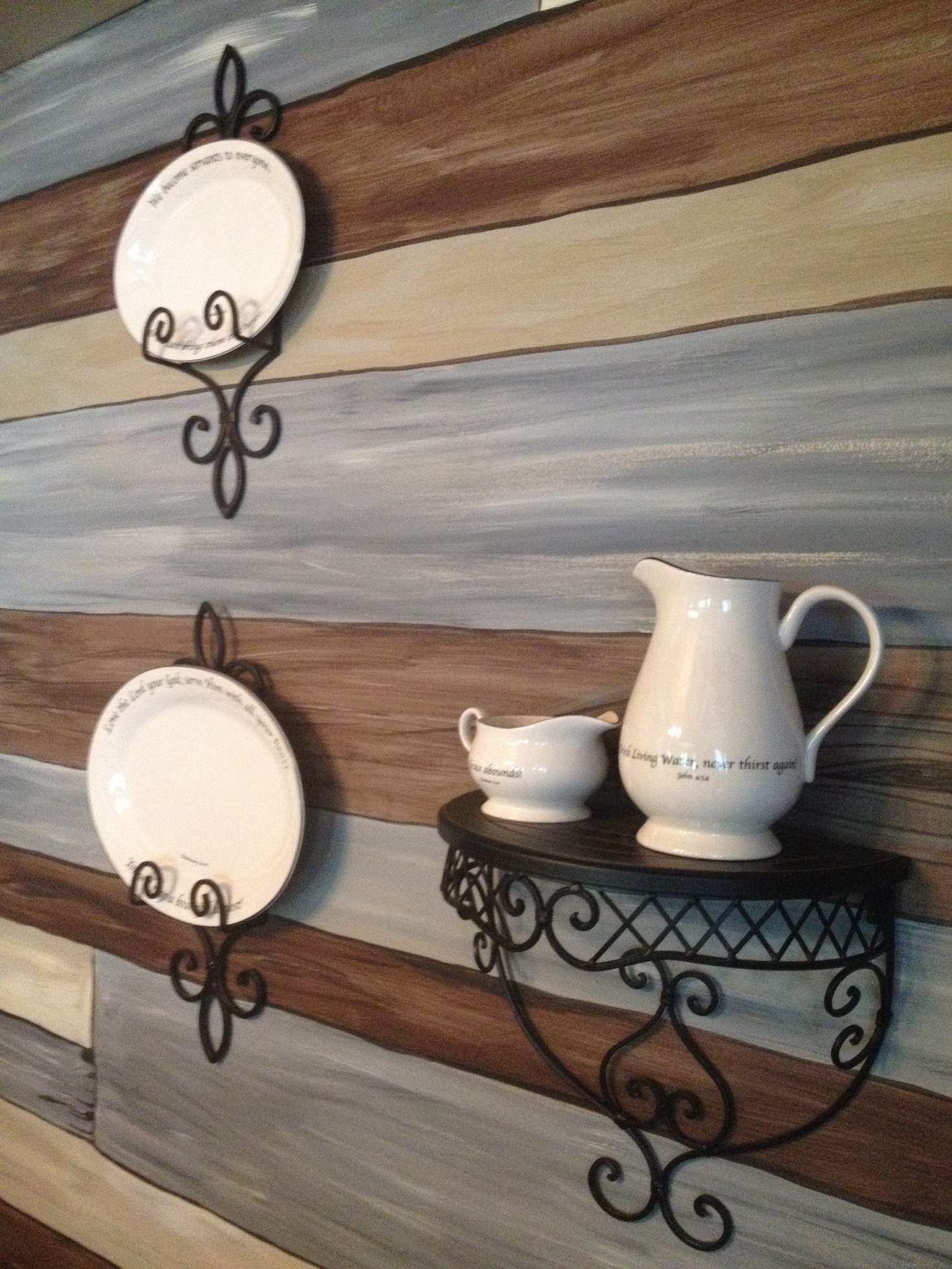 Step 7
Mix a creamy white with glaze, dip the sponge and wipe across every faux board. This gave it a white washed effect and lightened the room.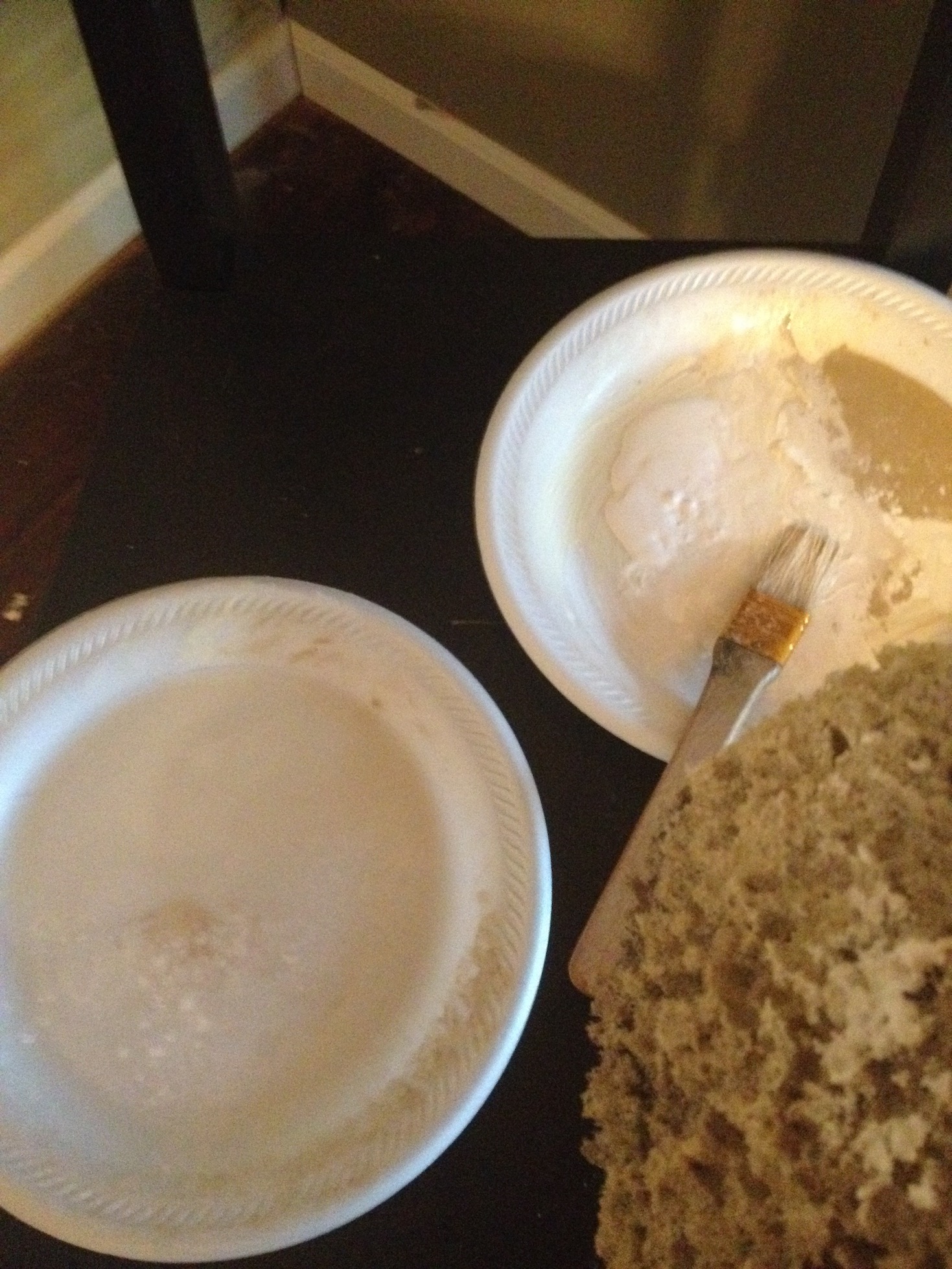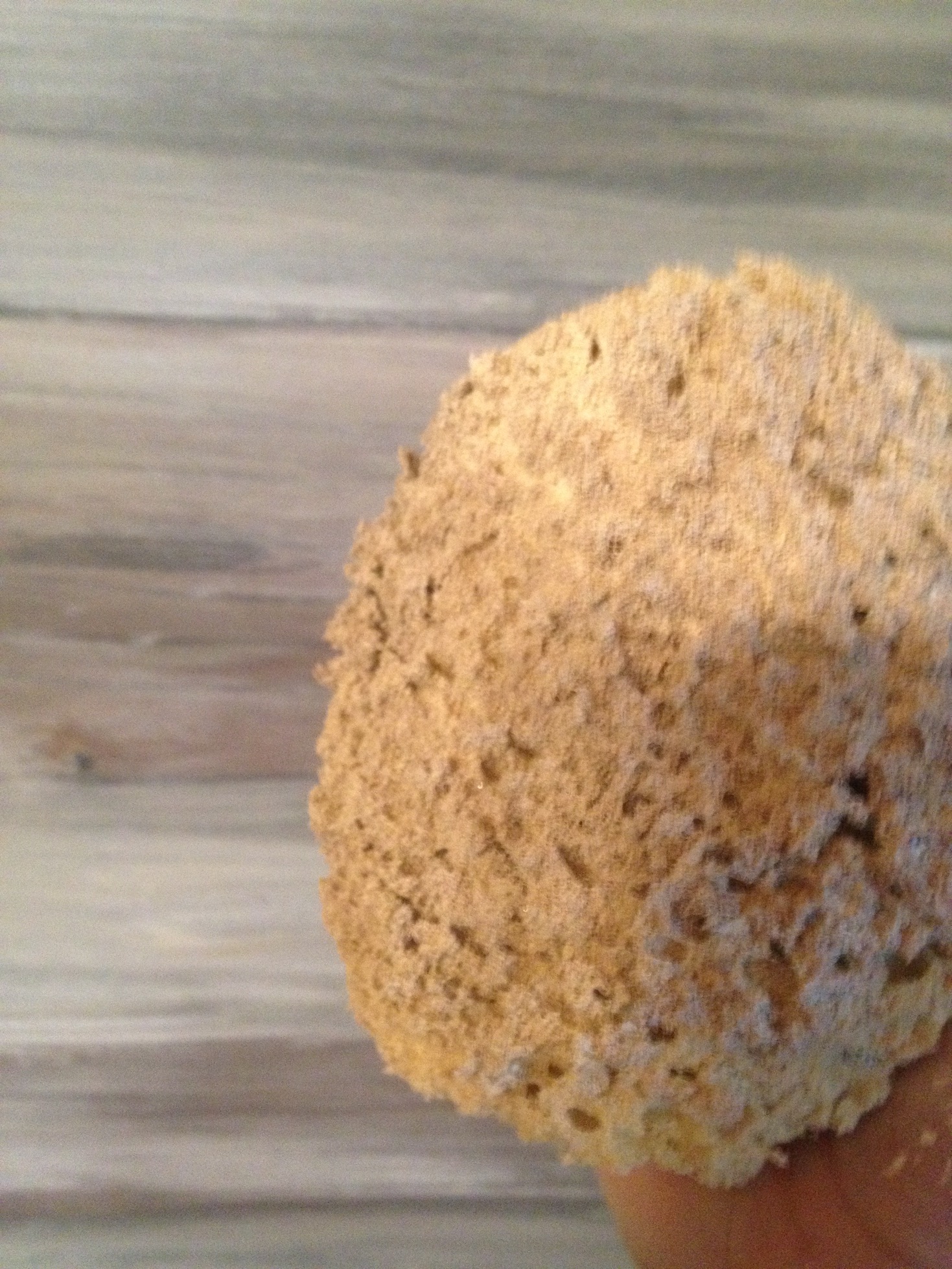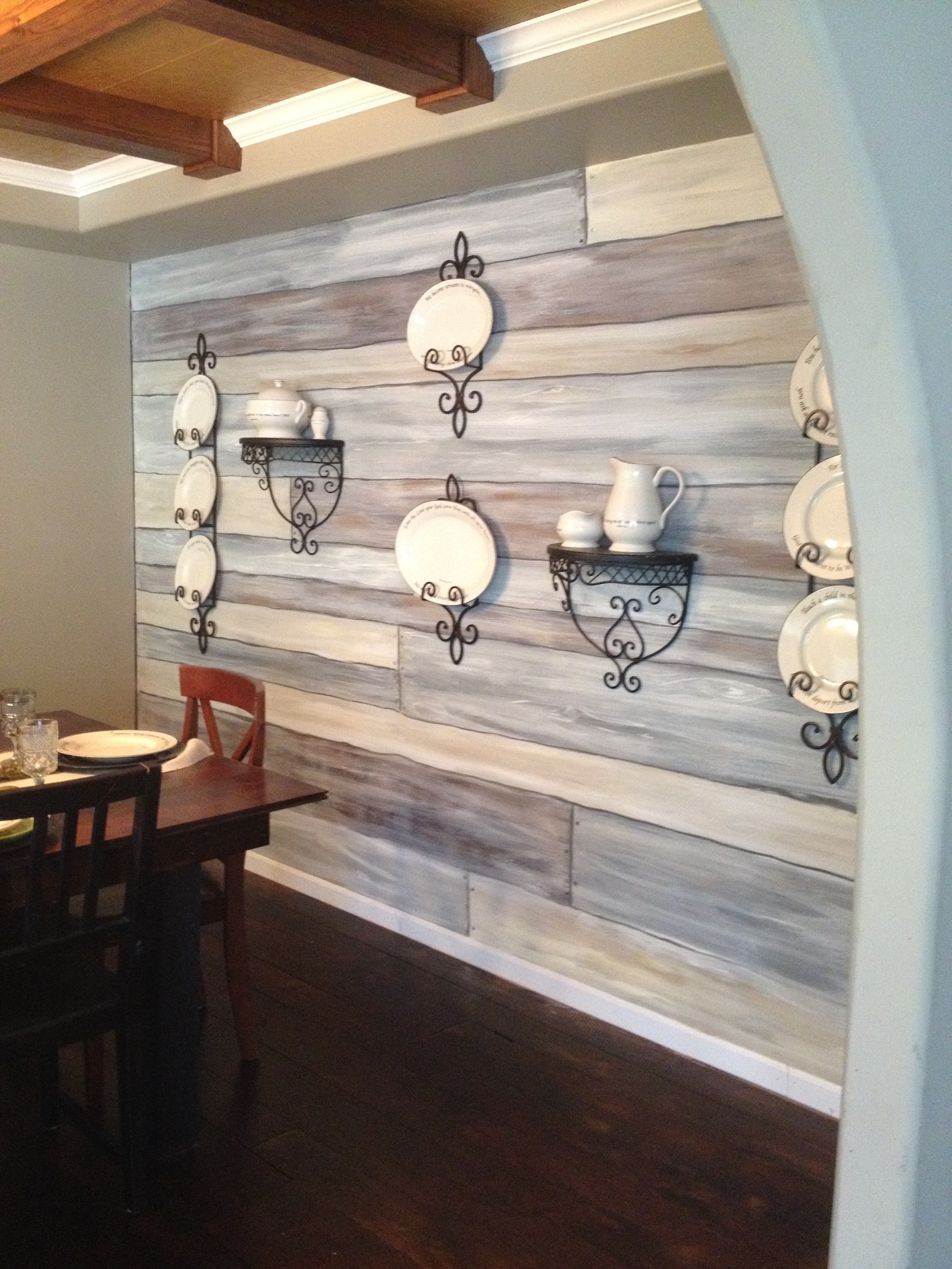 The faux reclaimed wood gives my dishes and serving pieces a fun and inexpensive backdrop.