Ever have those problem windows? The ones that don't match the "standard size" window.  The choice is fork out big bucks for custom window treatments, or…….you get creative! That's where the reversible curtains idea came to us. 
Nina has windows with transoms above the full length window. The extra window height makes standard curtains too short.  
My solution, was to purchase a set of ready made curtains and add a section of decorative fabric to lengthen them.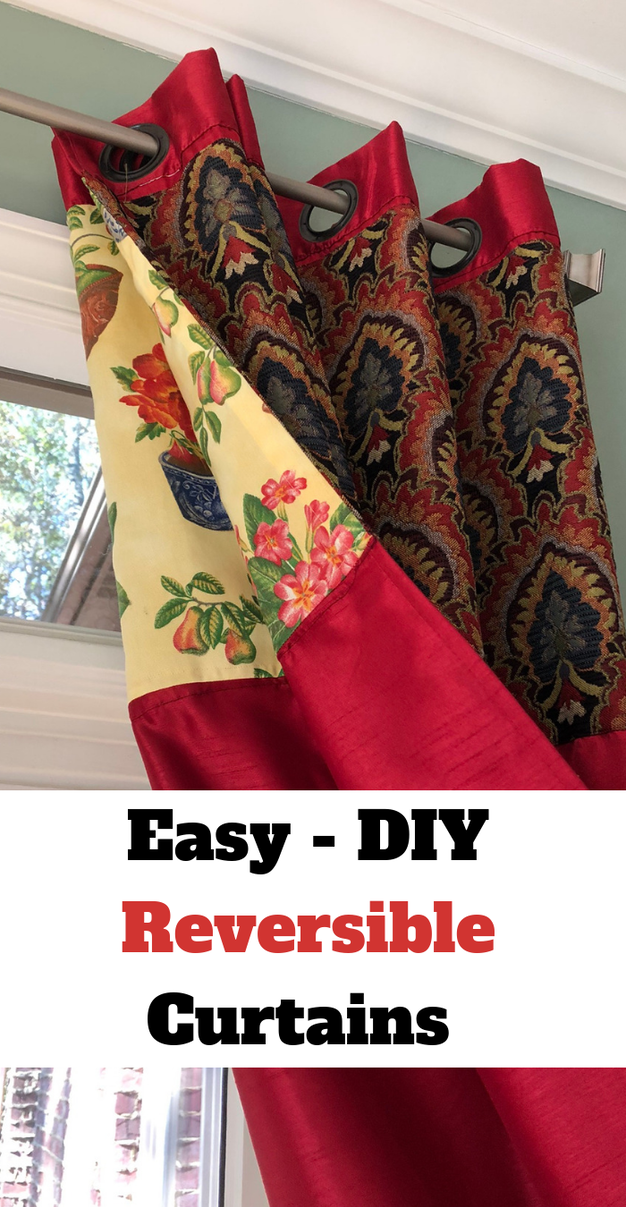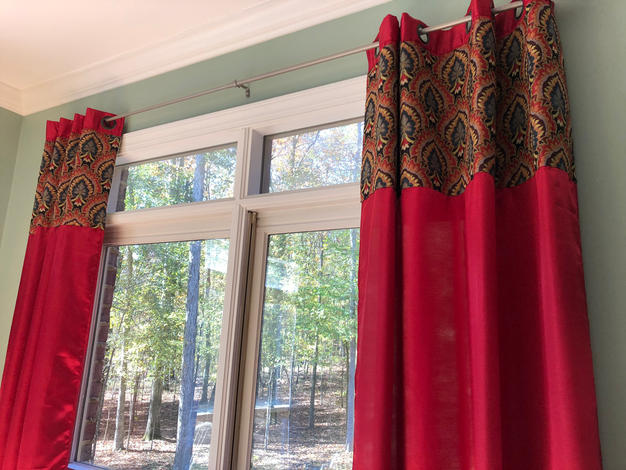 This idea worked because the curtains I chose were light weight, not lined and the fabric did does not appear to have a front or back to it.  
I found a rich fall color fabric at Hobby Lobby and bought enough to add to the curtains.
But why stop there?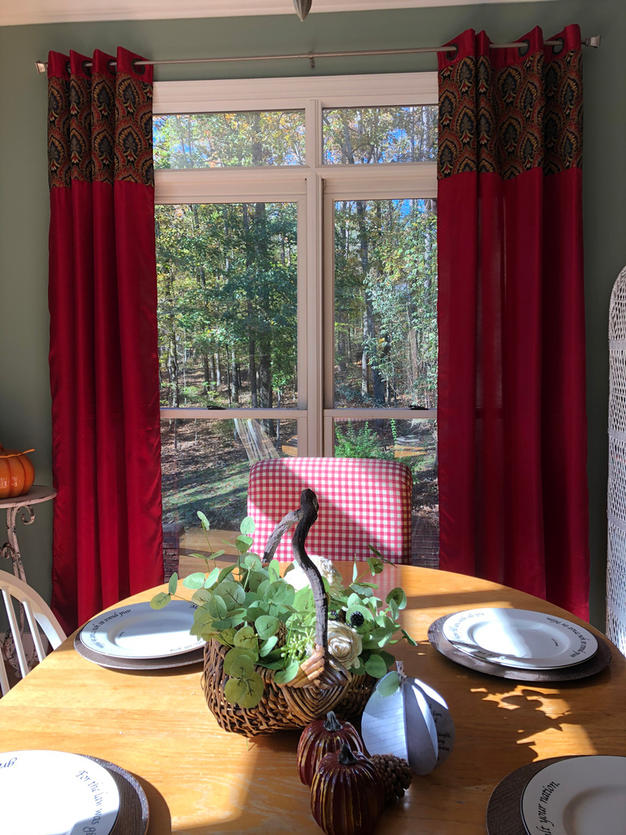 I got to thinking why not add another color to the other side? To change the rooms' look from summer to winter, I'd need another pair or curtains.
Instead of making two sets of curtains, I made one set with two sides! 
Reversible curtains.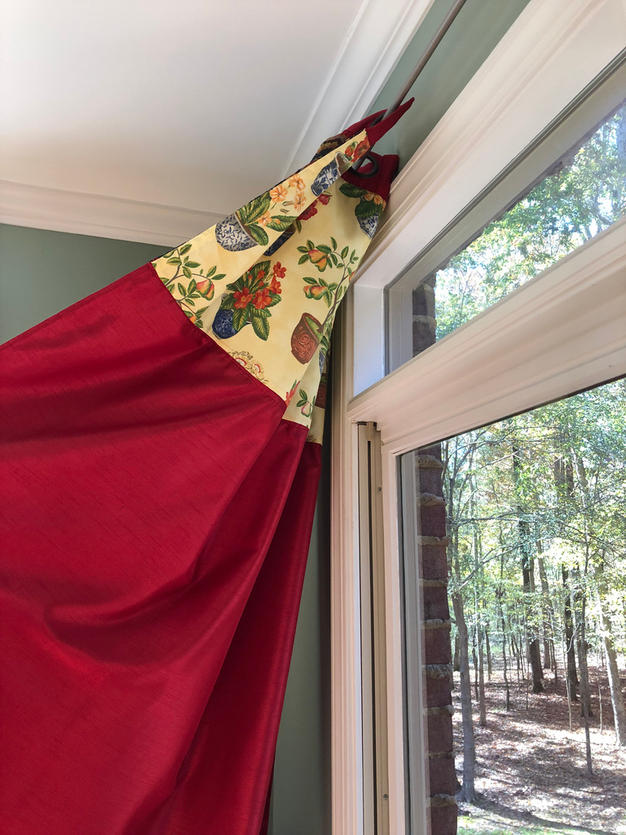 One side was finished, but the other side had the turn under of the hem.
Because the fabric was light weight, it really did not matter which side was facing into the room. 
I purchased a fall color fabric and then a lemon yellow fabric with a floral pattern. 
When I finished, had two different seasons of curtain on one panel.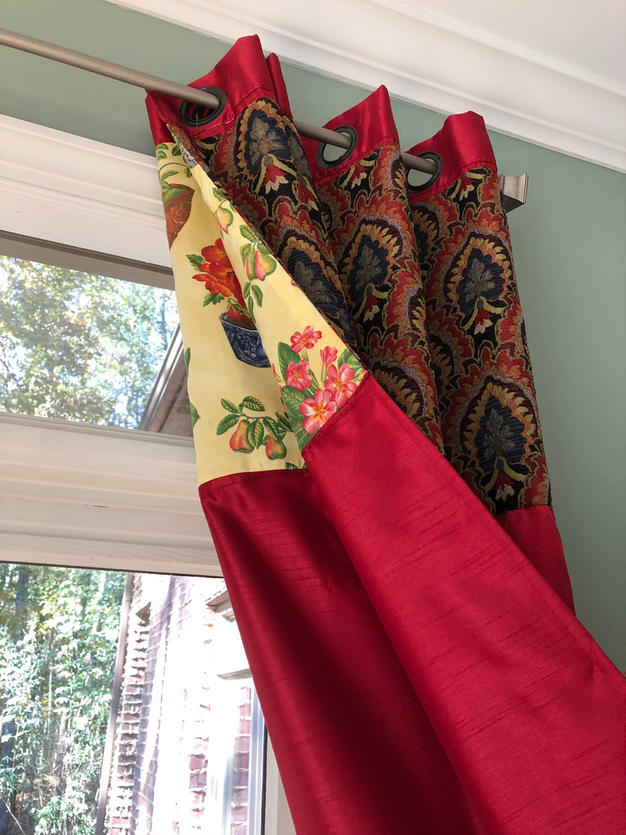 This was either a genius moment, or the utmost in laziness! 
Now, if I want to change the season of my room, I just flip the curtains! 
I don't need to close the curtains as they are just for adding softness to the room. The backside fabric of the curtains is not seen. 
Add a few throw pillows from the same fabric and waa laa…..you can change seasons with a quick flip!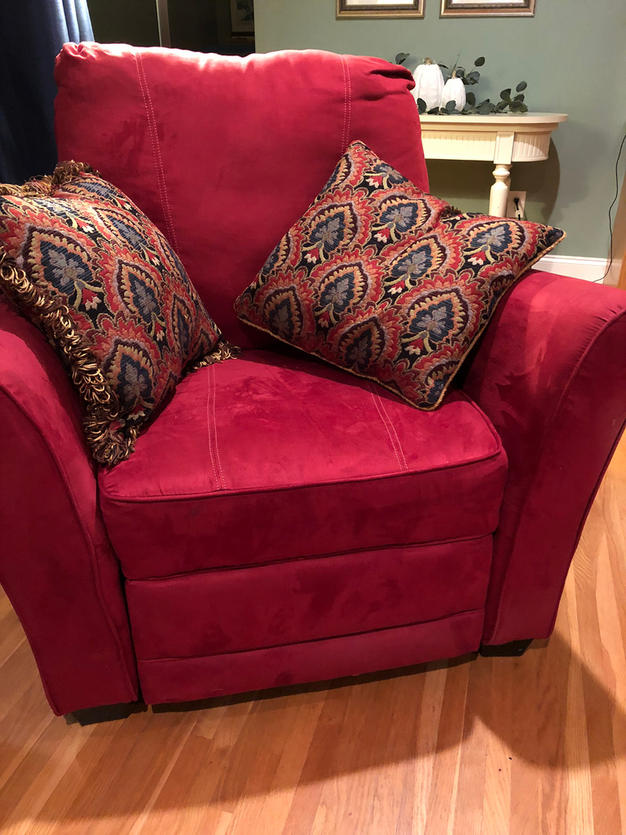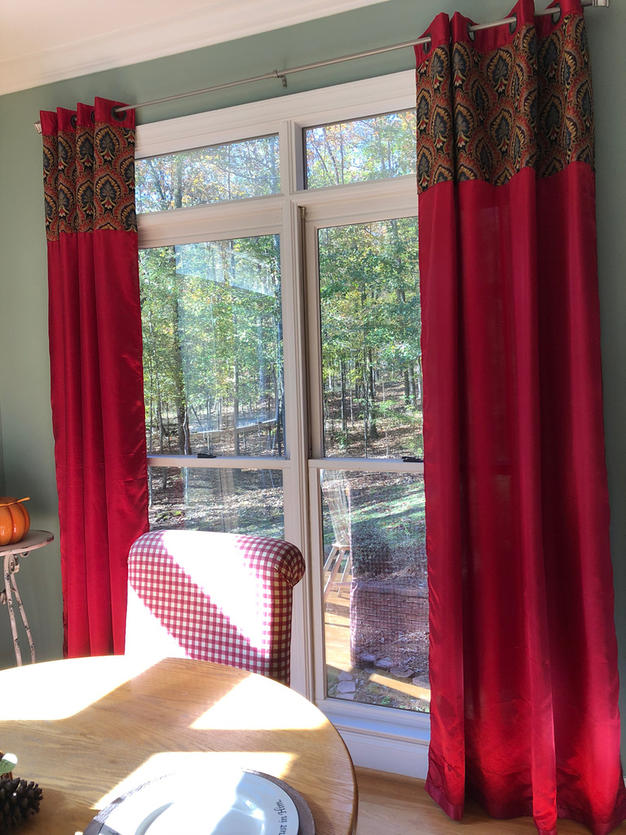 forget Him knot!