We popped into the local Dollar Tree looking for one thing and found 5 other things! This ever happen to you?  When we came across these cute felt pumpkins we knew we were going to paint them! A Dollar Tree pumpkin makeover using the felt pumpkins and paint was in order.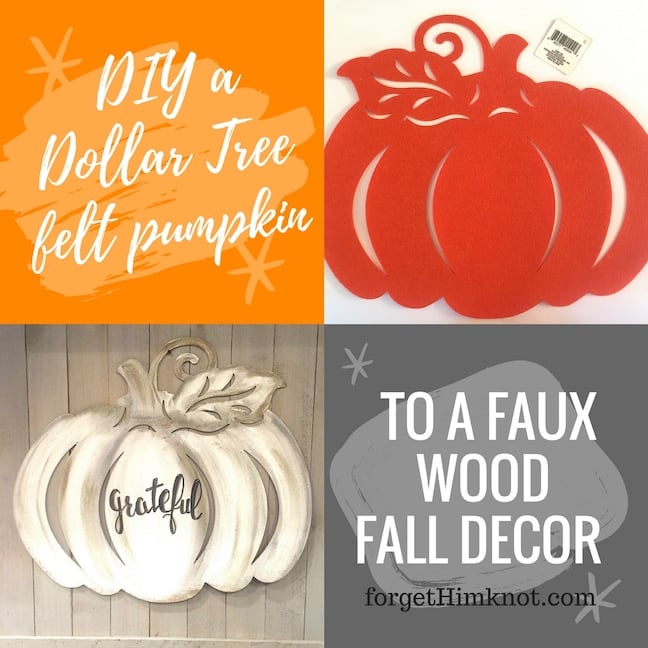 These large felt cut out pumpkins were the perfect size to hang onto our Hobby Lobby repurpose wall art behind Nina's stove top!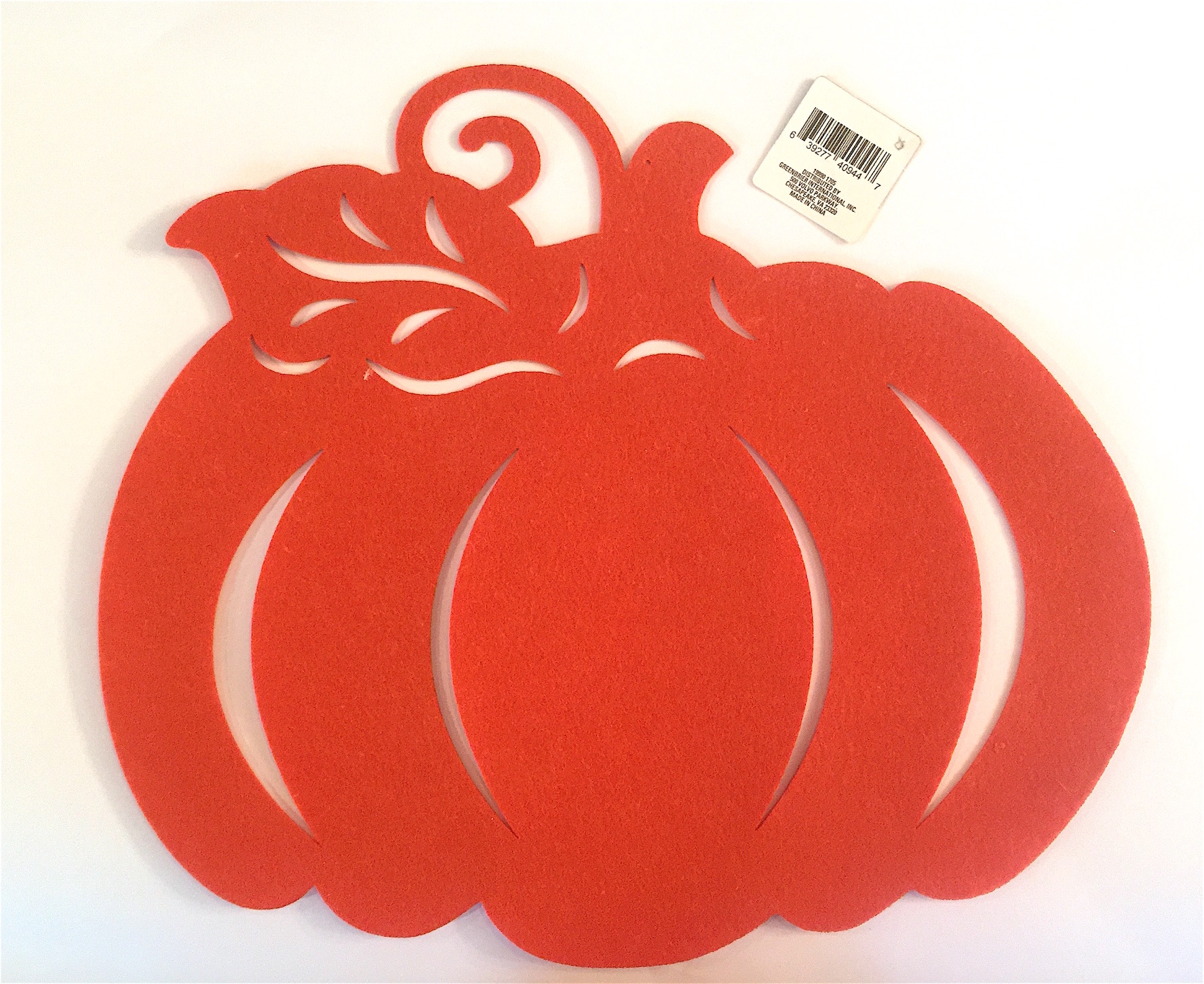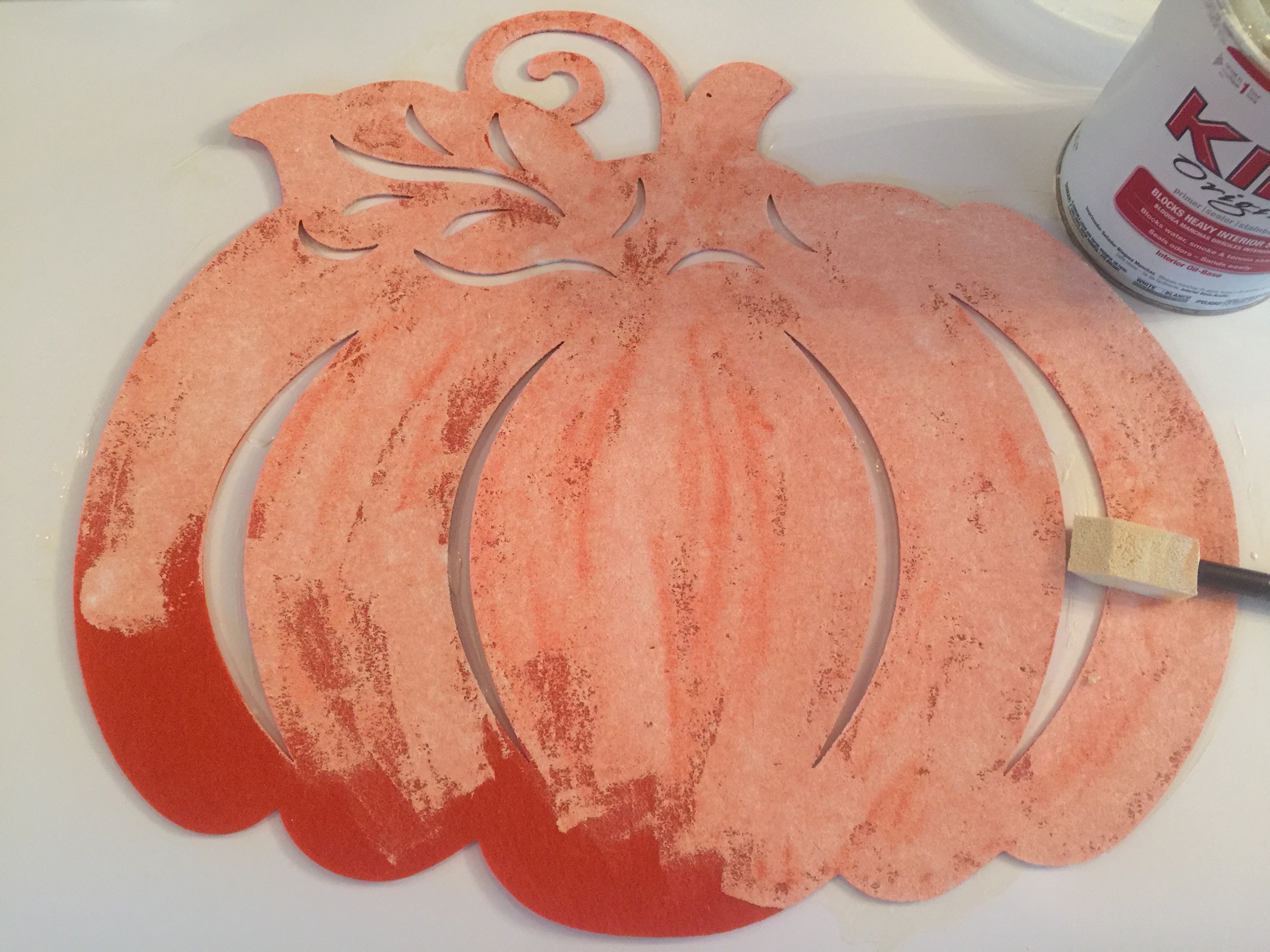 The felt pumpkins…… took a little more time because the Kilz primer soaked into the felt and though they were not as bright, they were still orange.  We decided to paint the pumpkins with black acrylic paint to cut the orange bleed. Once they were dry, we painted one pumpkin white and sprayed the other one metallic gold.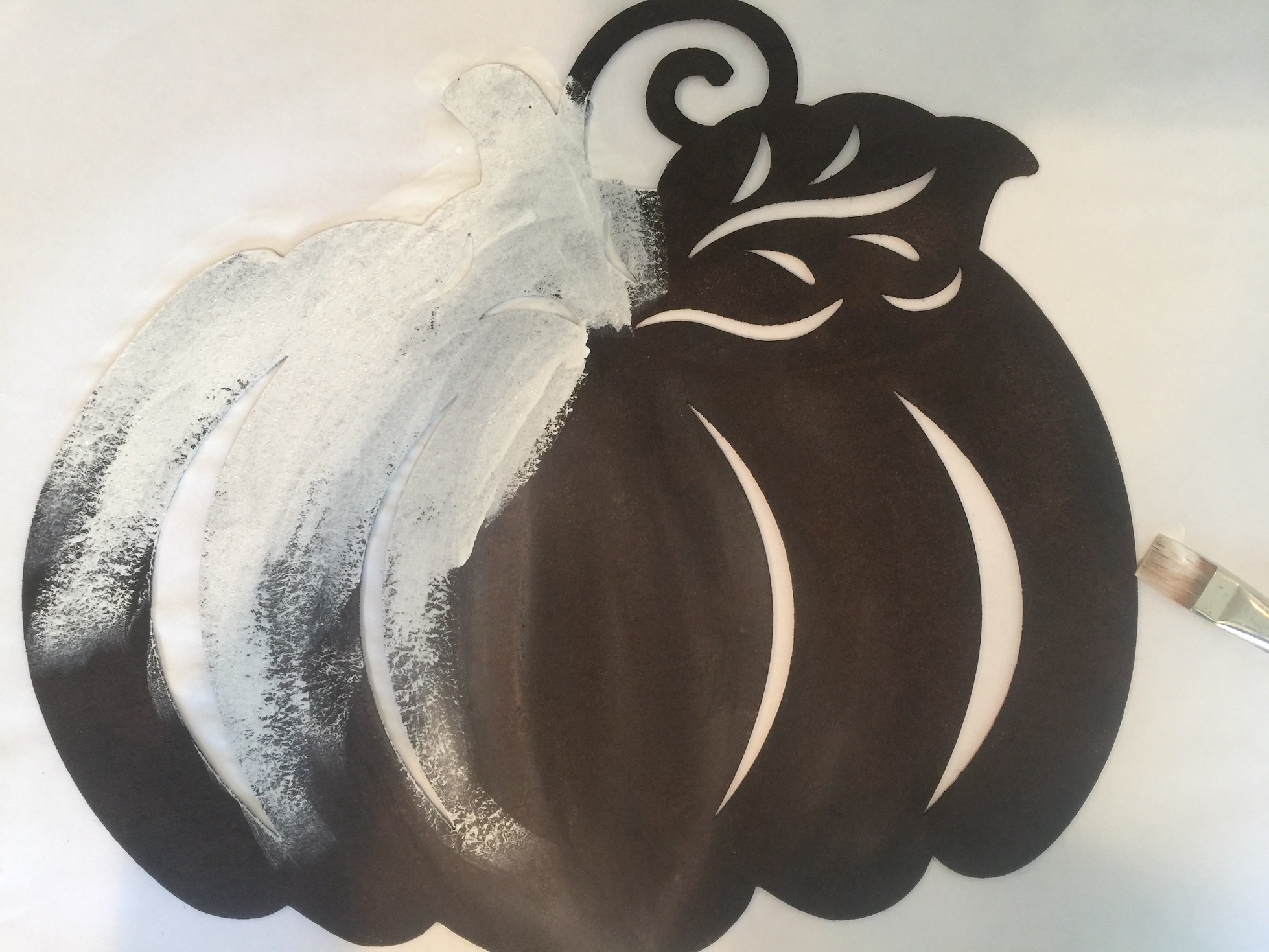 Never one to dip a paint brush in one color, we double loaded the paint brush white white and just a tip of one side in black. This allows the paint to blend to the edges and create a weathered wood effect. We ran the black side of the brush along any edges and to define the pumpkin sections.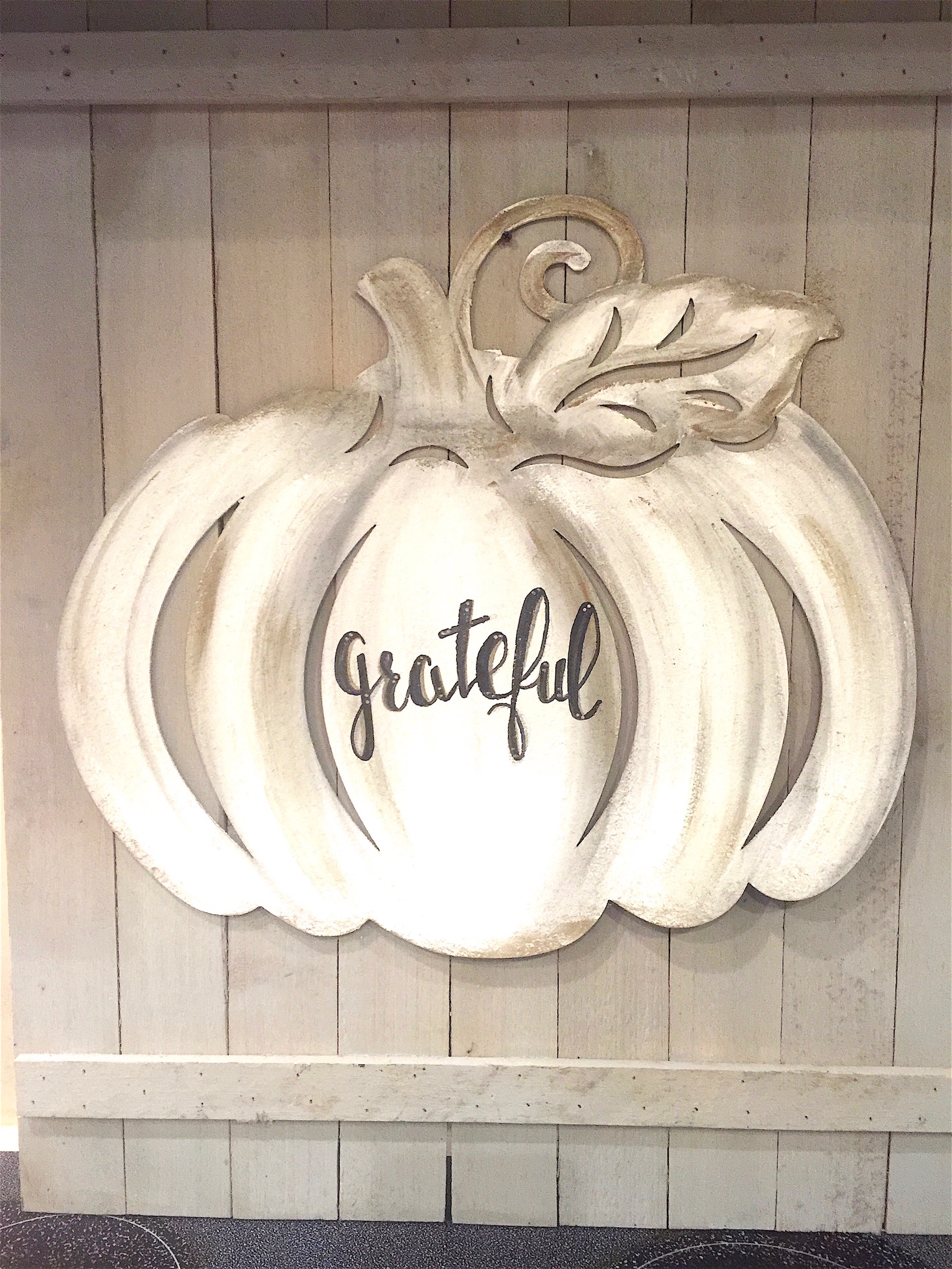 Because we spray painted the gold pumpkin, it kept a textured finish. Instead of looking like felt it appeared more like metal.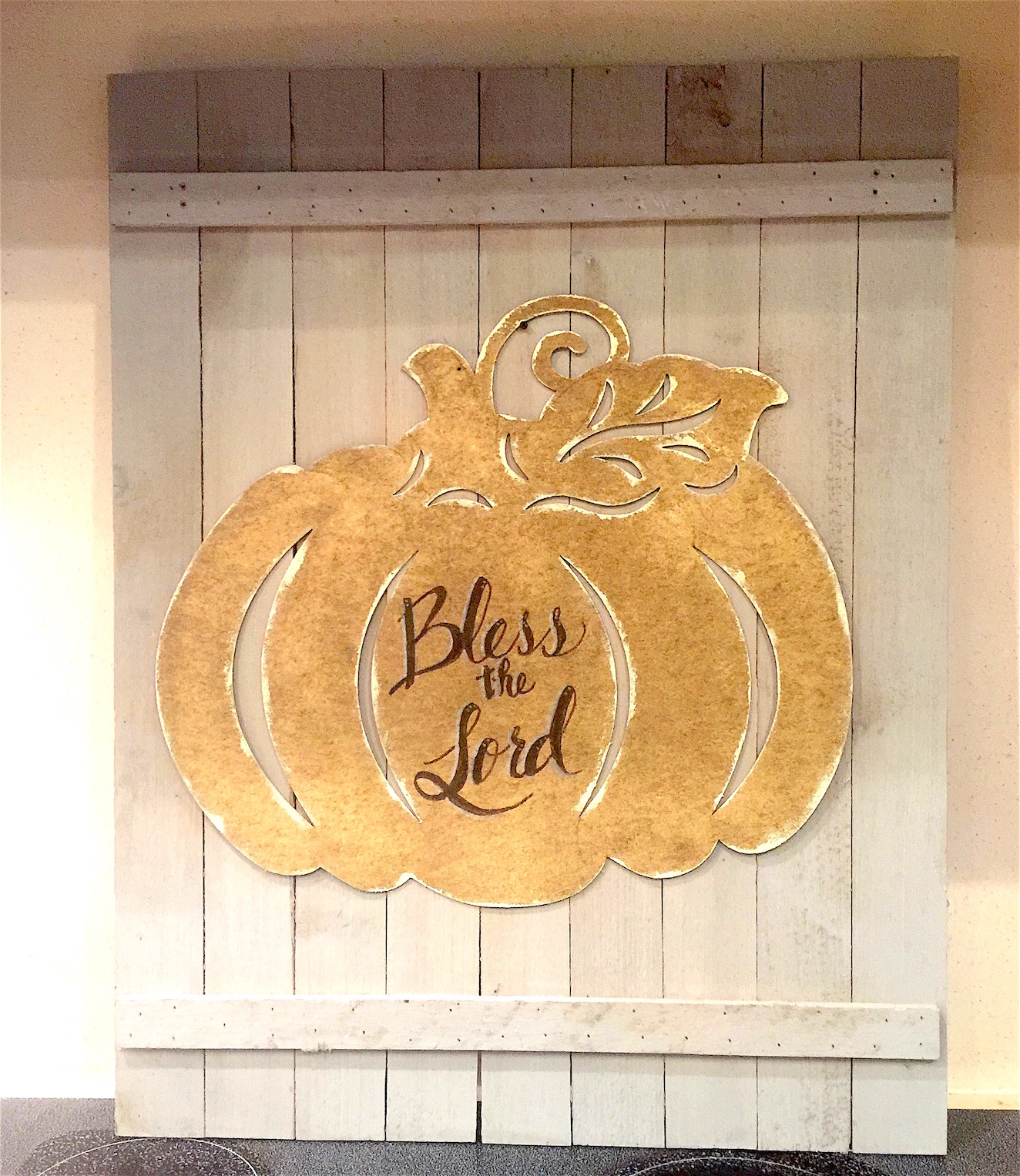 A Sharpie Marker was used for the lettering and we smeared a creamy white along the edges to add some contrast from the wooden backdrop.
 We hung both pumpkins on the repurpose Hobby Lobby wall art.  For $1 and some paint we have a unique fall art piece. 
     forget Him knot!