We just can't get away from this Hobby Lobby wall art piece… You can see the original post here about this wood and metal wall art.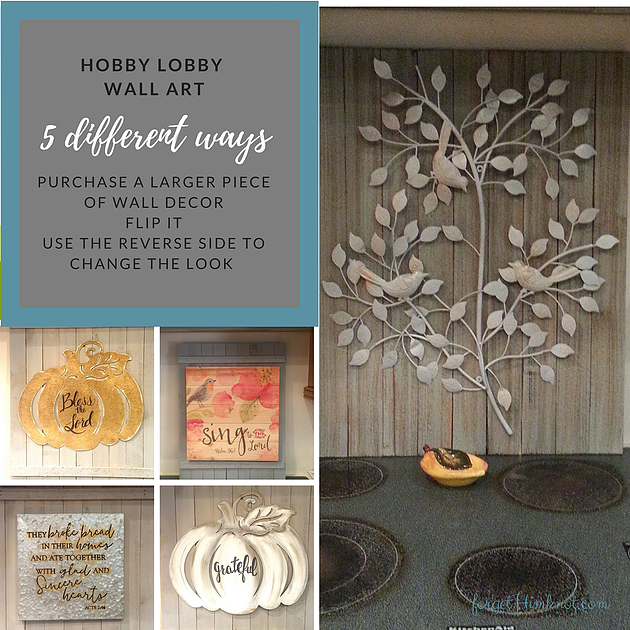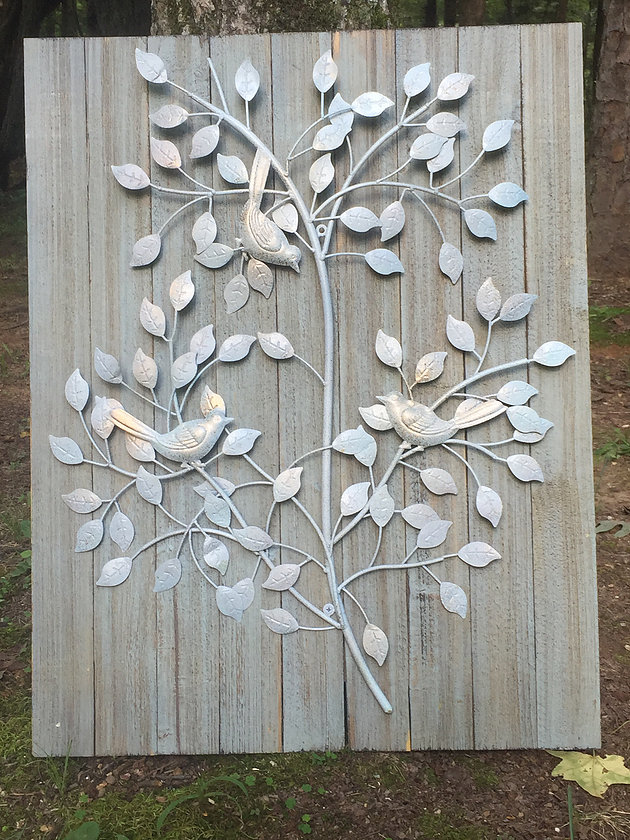 We changed the color of the metal to better match Nina's kitchen. The blue pallet like wood is a perfect fit and color behind Nina's stovetop, but she wanted to change out the art on it for the seasons. 
We repurposed the wall art piece by FLIPPING IT AROUND so that we still have the wood with it's perfect color and fit and we can hang on the backside of the wood!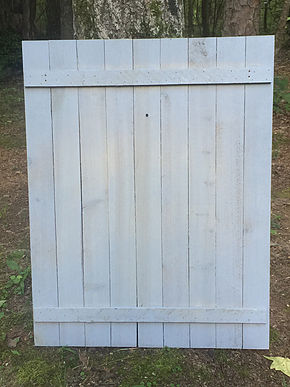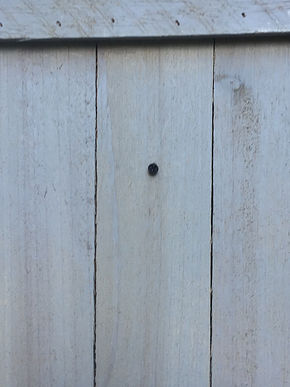 Then it dawned on us…… we can change it out as much as we want! Yes!  So of course we hit Hobby Lobby again for some new but not expensive ideas.   
We love this galvanized metal cut out sign. We just felt it was a little too cool toned with the blue wood so we added some gold to the edges to warm it up a bit! Think… "wax on- wax off"! We rubbed on the gold and patted it off to achieve a warm edge!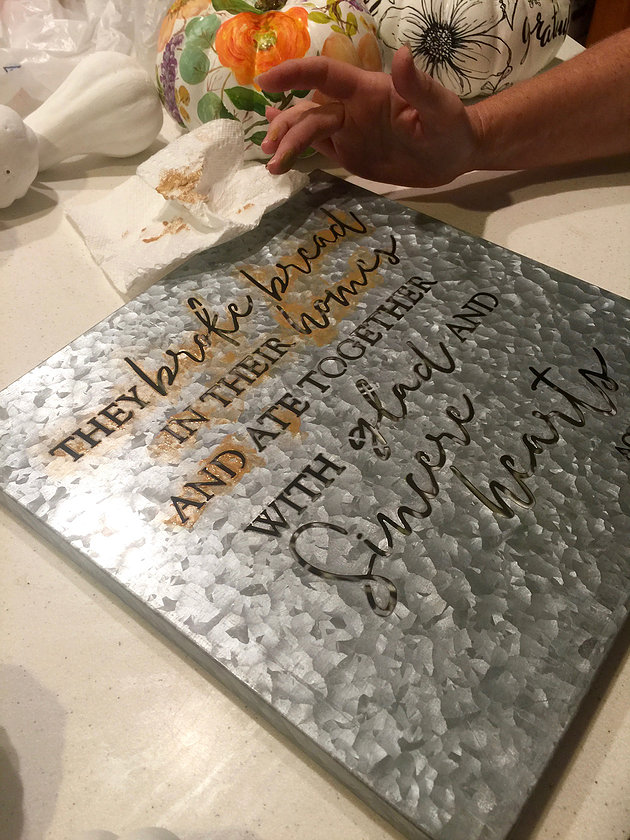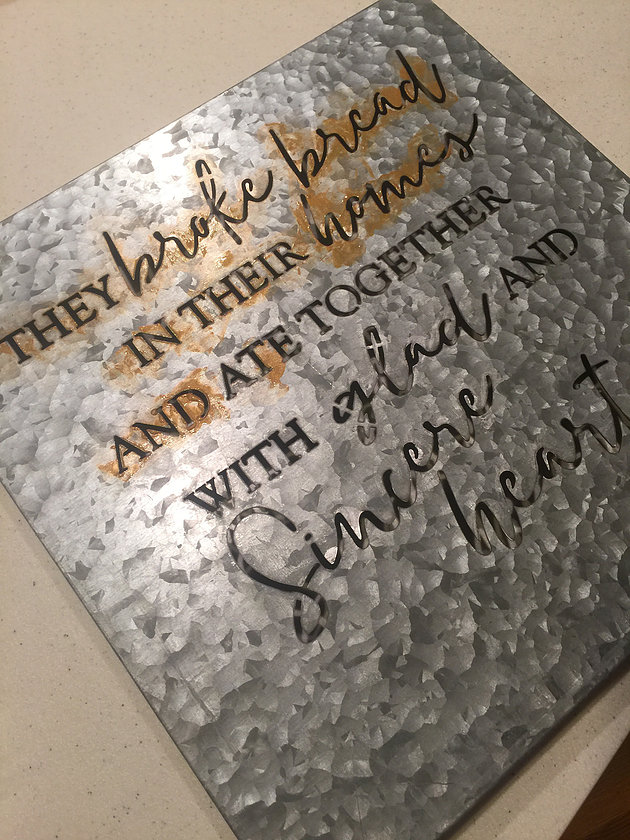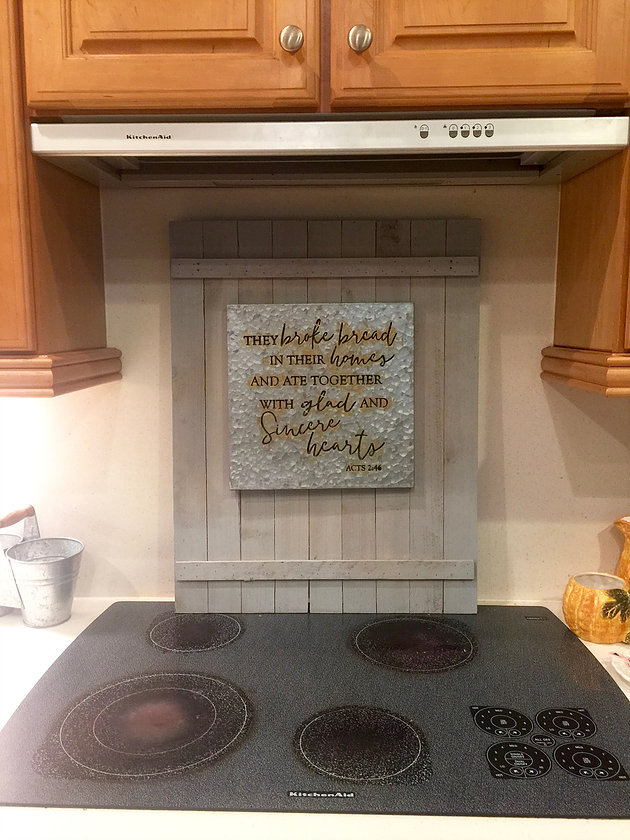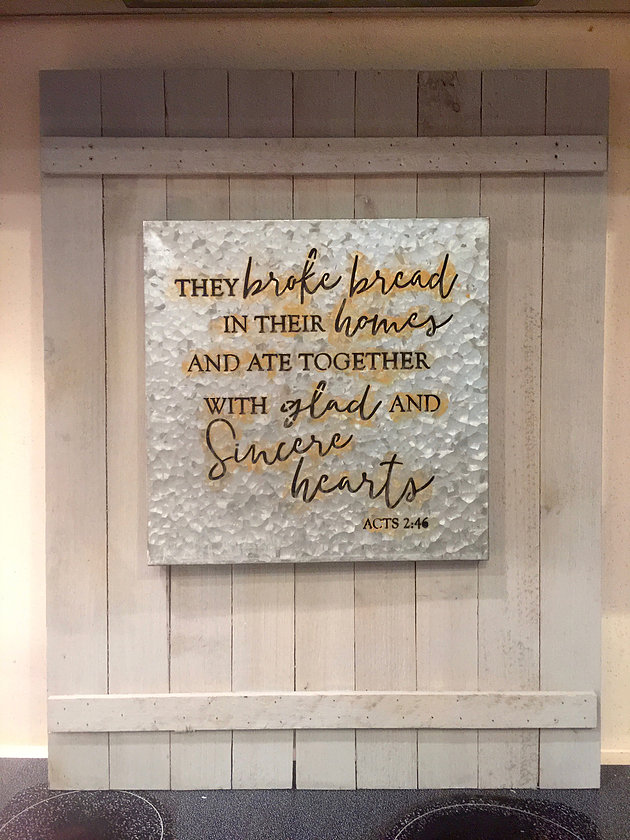 But while we were at the local Dollar Tree, we found these felt cut out pumpkins. And they were the exact size needed….. but a hideous color if your aren't an orange fan.
You can see how we remade the pumpkin here.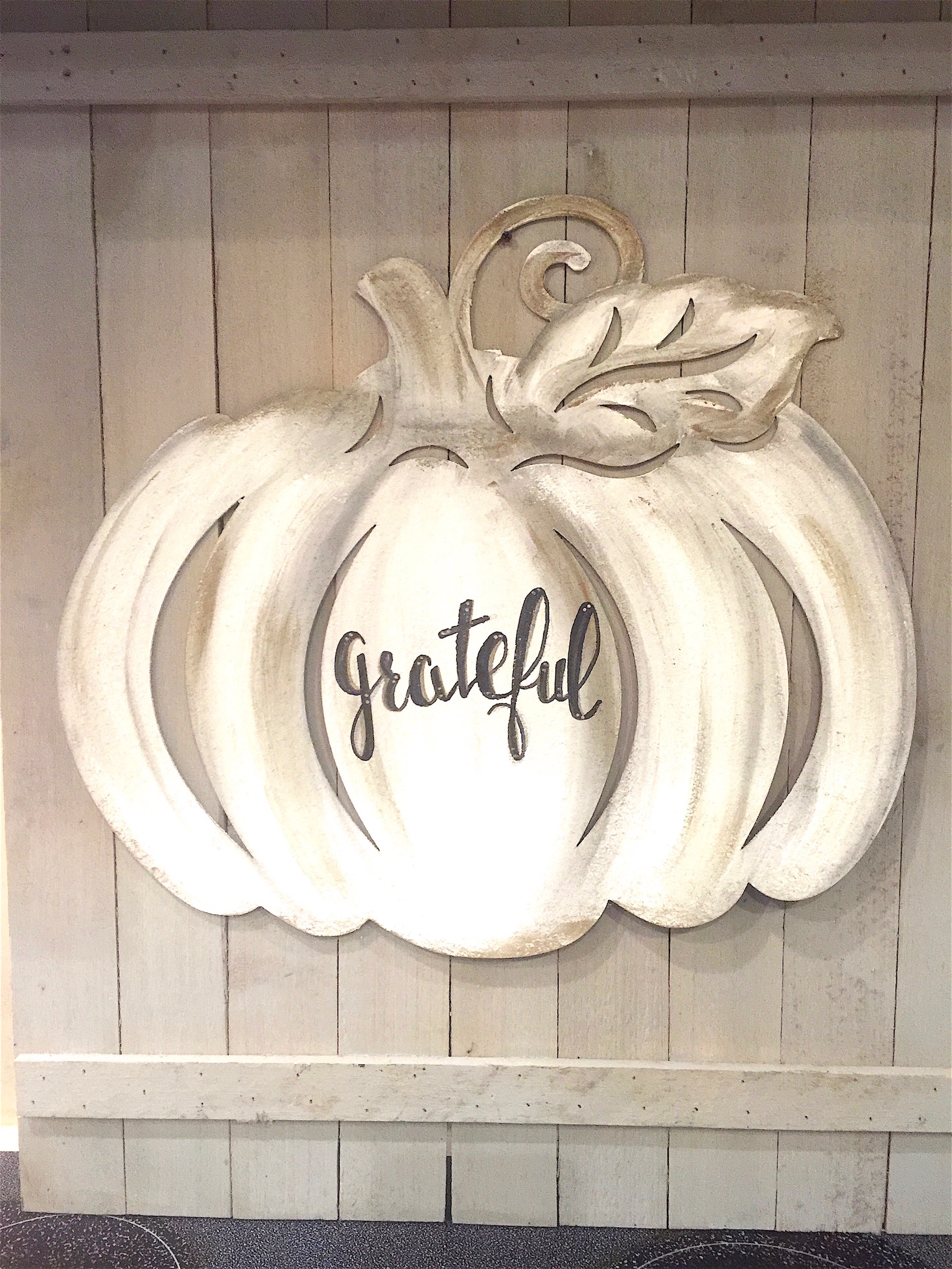 You may spend more money for a larger size piece of wall art from Hobby Lobby.
But if you think about how you can repurpose, reimagine or recreate with it, worth it!    
    forget Him knot!