We like to try new things and experimenting when it come to creativity.
When designing our tea towels we thought it might be a bit more creative for everyone if we had a way to personalize them with your creativity and personal style. This brainstorm session lead to a "color your own" tea towel solution!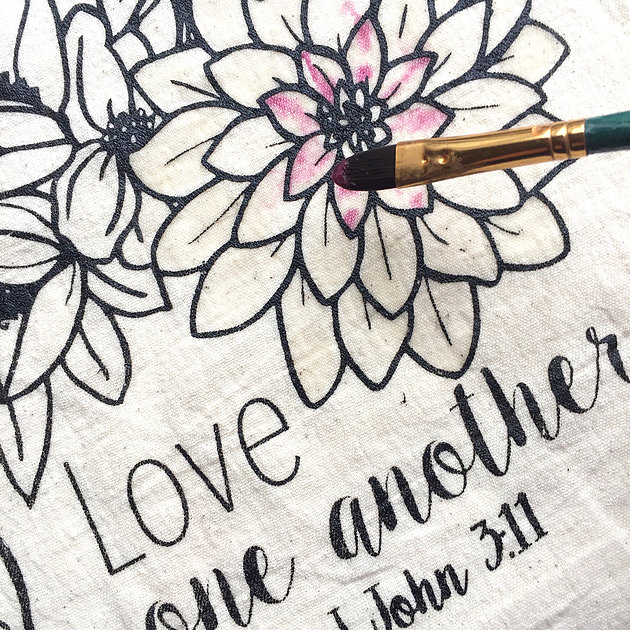 Our tea towels have been screen printed as coloring book designs to allow you, the artist, to color them as you like!
Ways to color tea towels
Get creative with mediums.
Sharpie markers
Fabric paint
Rainbow Fabric Markers
Liquid Fabric dye
Watercolor paint
Yes, you can try water colors for a more forgiving artistic coloring session.
How to watercolor a tea towel
     ● Lay your tea towel open on a surface that is good for painting.
     ● The water color and water will soak and bleed through the other side. 
     ● You can use a spray bottle if you like, but we just used a paint brush to wet the area of the flower we wanted to paint first.
This allows for the wet areas of your tea towel to spread the watercolor and it stops where it is dry. The wet method also lets the colors blend into one another.
If you get paint in an area you don't want, just wet it down with more water to dilute the pigment!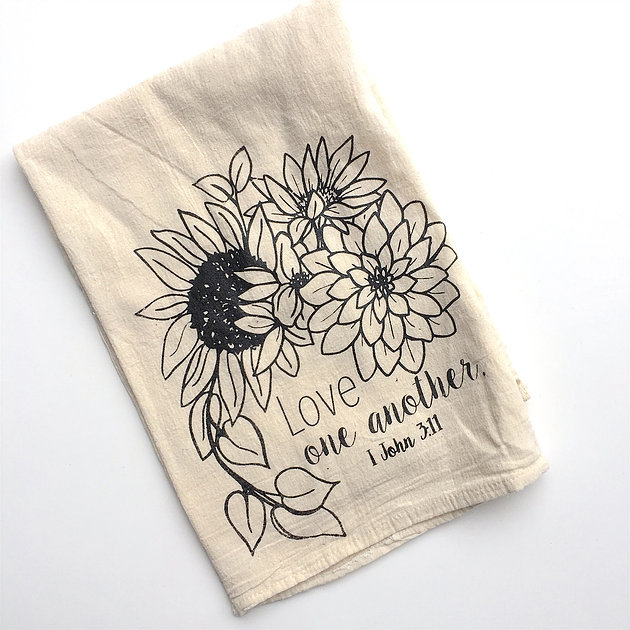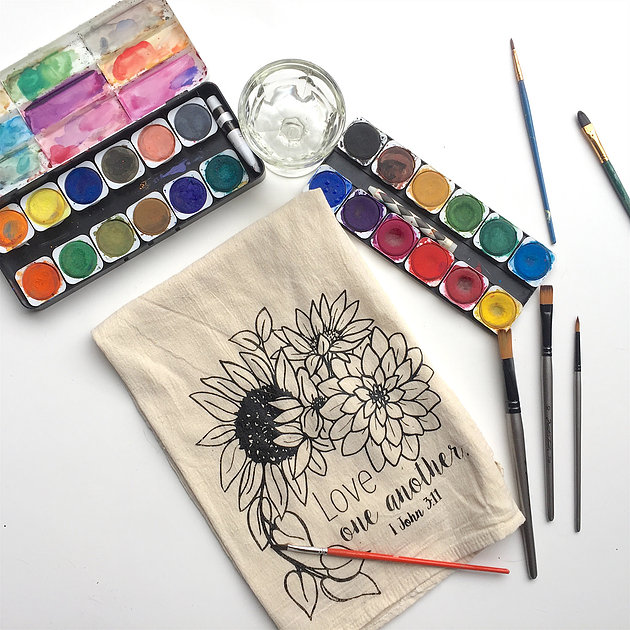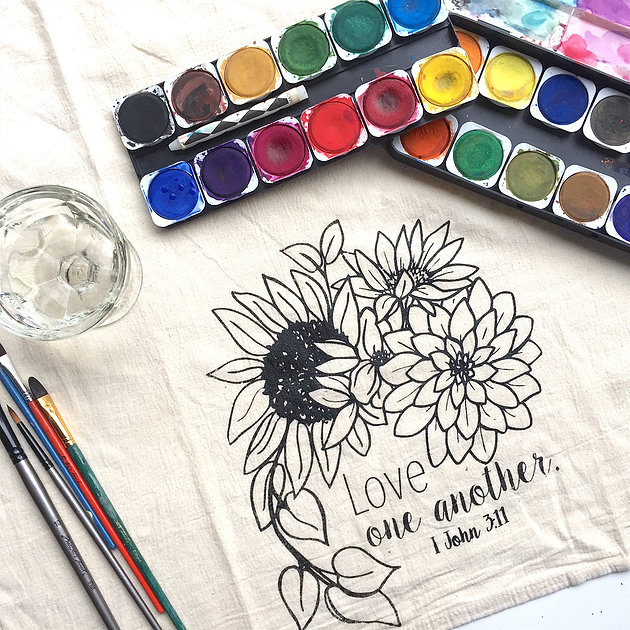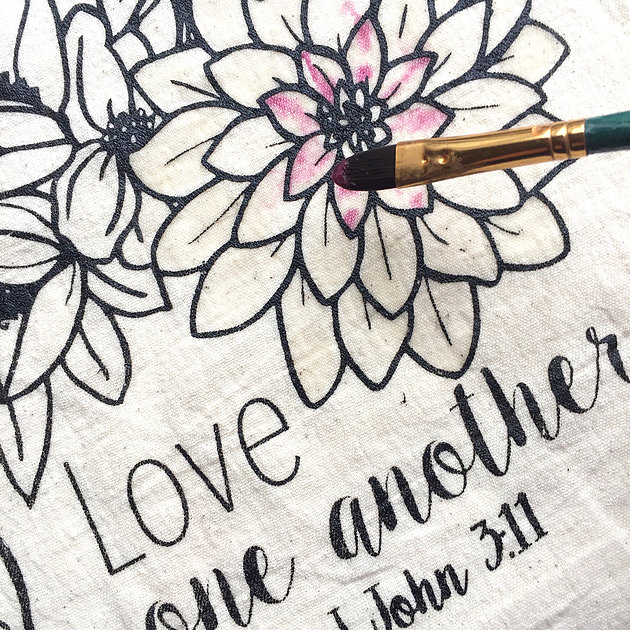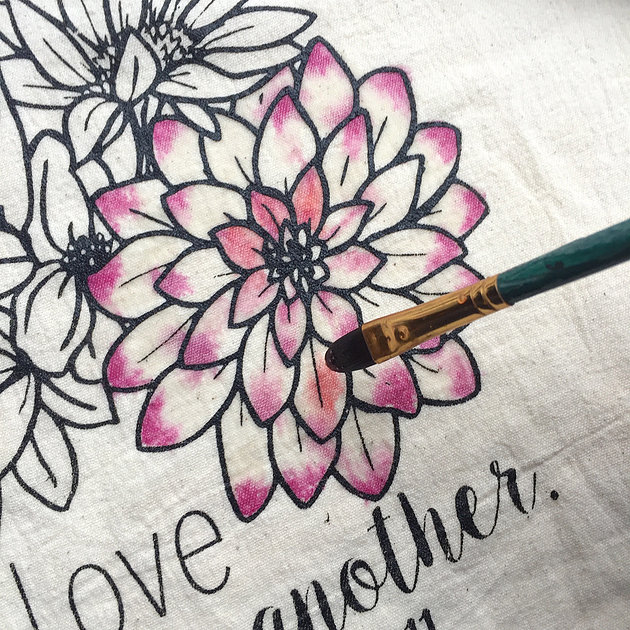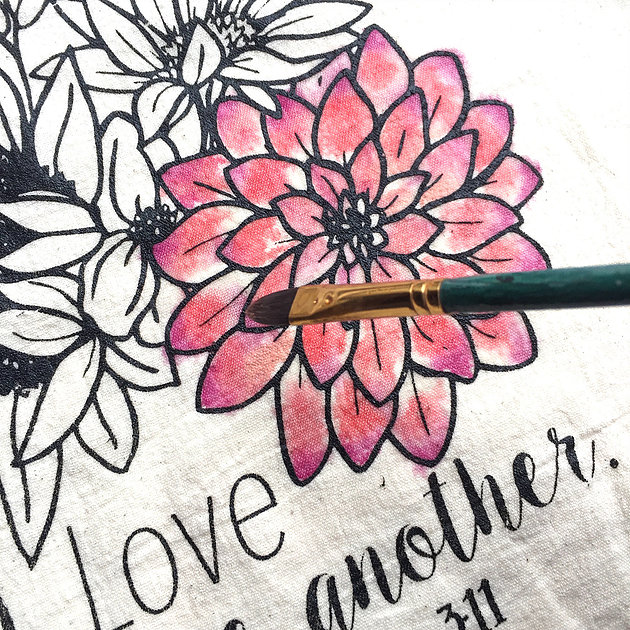 Watercolors need water
We have to remind our art students, "watercolors need water!"  
The areas that we wanted to be brighter or more concentrated, we did not pre-wet the area with water. Instead, with a wet paint brush loaded with watercolor we painted the flower's petals.
Because we wanted some areas to run, water was added to blend with another color.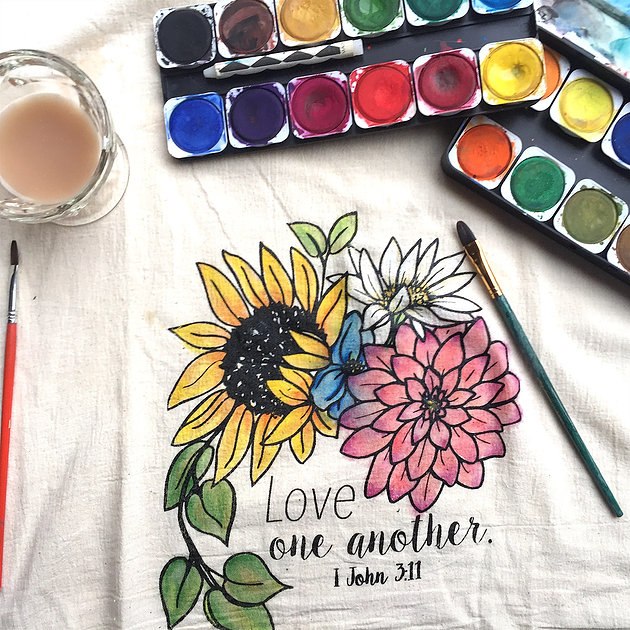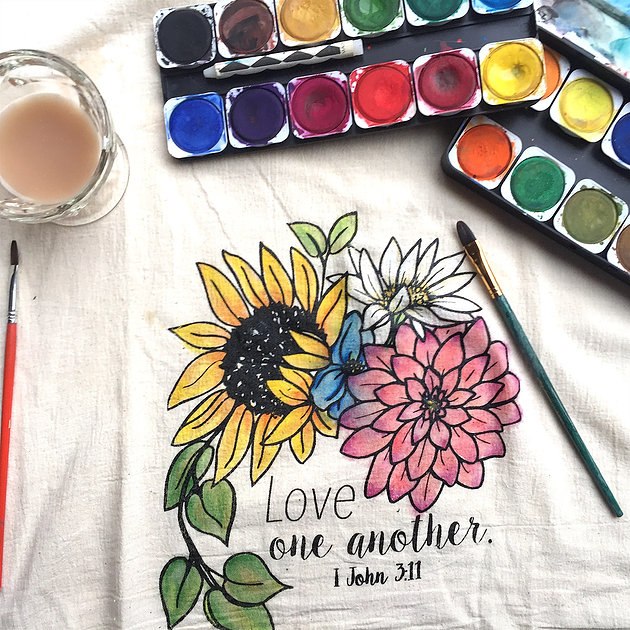 For white, we used the tube of white watercolor included with the set, because our tea towels are not bleached and have a natural color tone.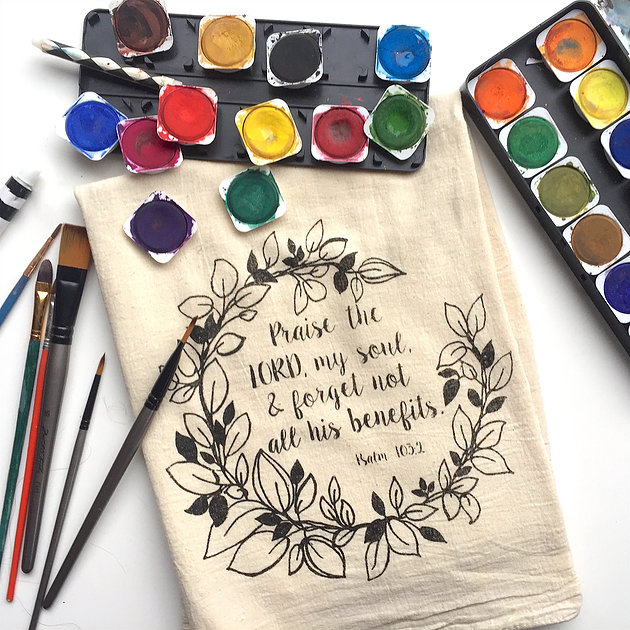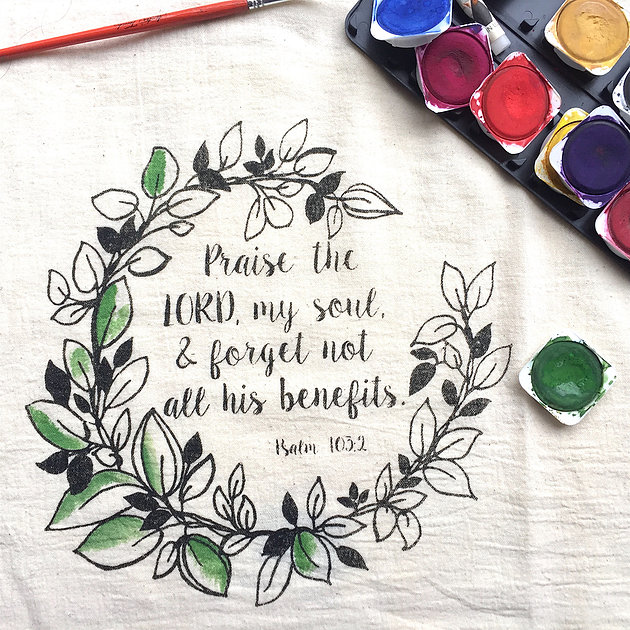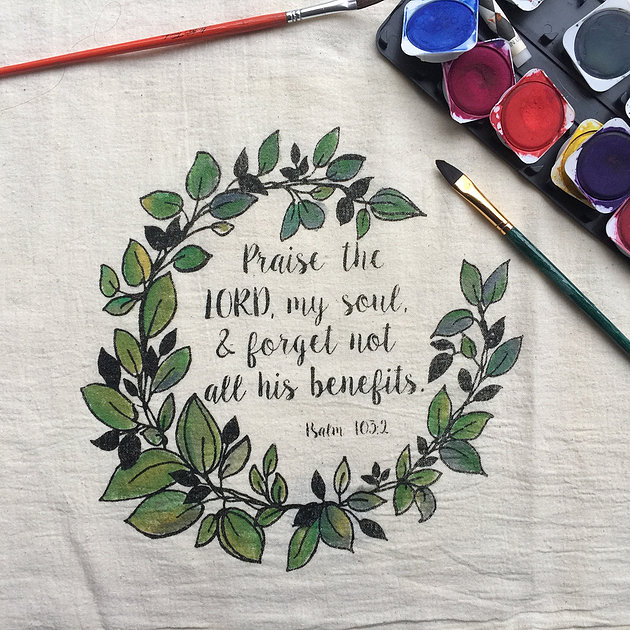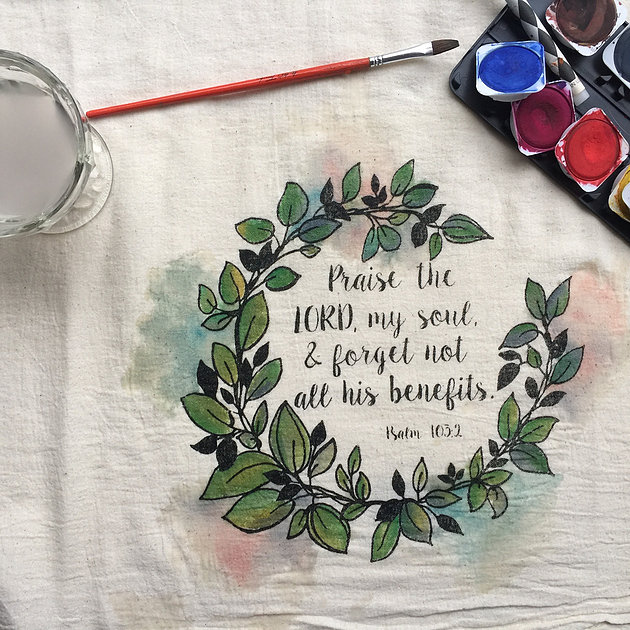 Once this had air dried, we tossed the tea towels into the dryer for about 10 minutes to heat set the color.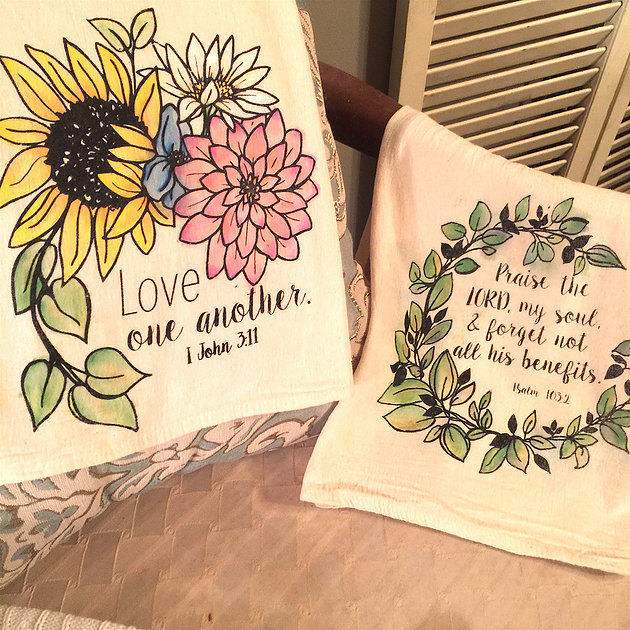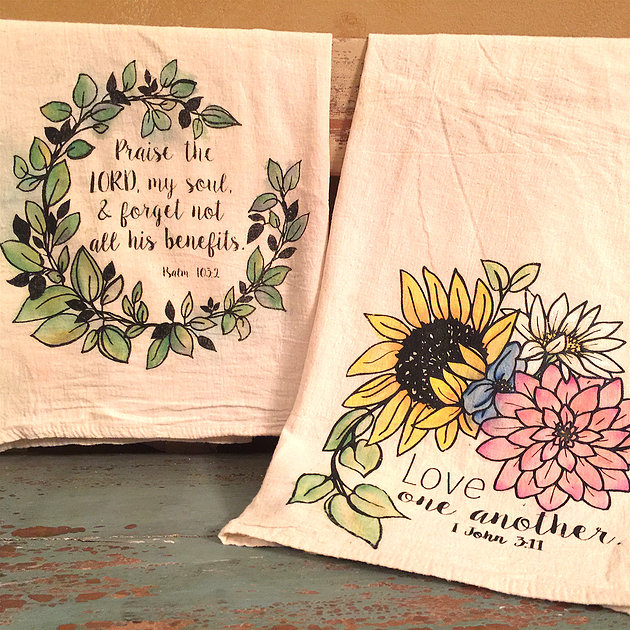 Will the watercolor wash out of the tea towel?
Now you may be asking, "Won't it just wash out in the washing machine?" 
Possibly!
Eventually!
But that also means you get another coloring session and can change your tea towel colors.
We chose to wash in COLD water and air dry to help the colors stay vibrant. The colors do eventually fade, but a year later, they are still holding color!
 Grab a tea towel from you favorite store and try water colors for fun!
Let us see your creative results!  
 forget Him knot!