In our pile of creativity that was sitting all around us,we had some old barn wood that we had purchased at Hobby Lobby to design another project.
 A light went off in Carrie's head that could have illuminated half of the continental United States!  
She picked up a piece of the wood and carried it over to the burgundy painted fireplace niche.
We both sucked all the air out of the house when we saw what the wood did to the rock fireplace.  It continued the color of the rock up above the mantel.
 Always think outside of the box…..we updated my fireplace niche with barn wood.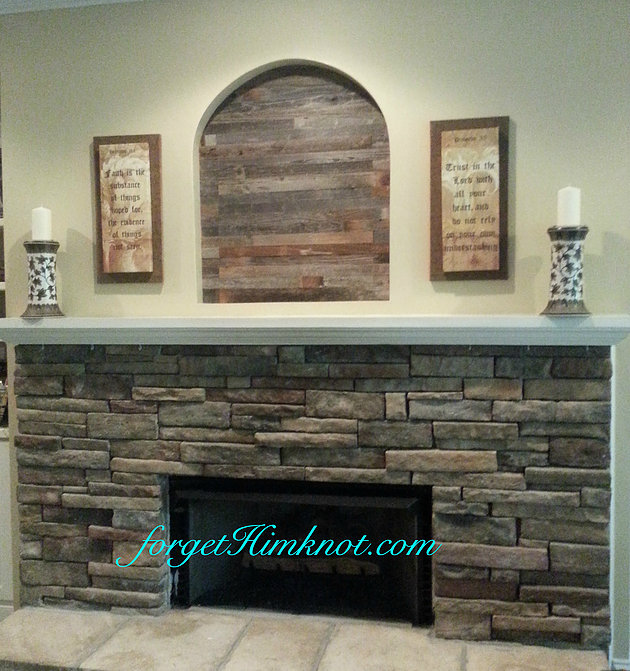 Out with the old and in with the new!
The burgundy-red faux finish we had in the niche was fun and worked with our prior decor, but it was time for a change!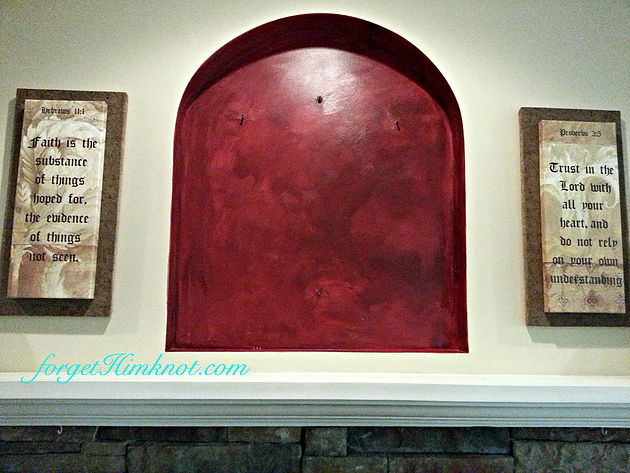 Although the red paint may not have needed to be painted, we decided to tone down the wall color before applying the wood.
Just in case any of the wood did not connect tightly together, we didn't want the red to show through. A simple coat of primer took care of that!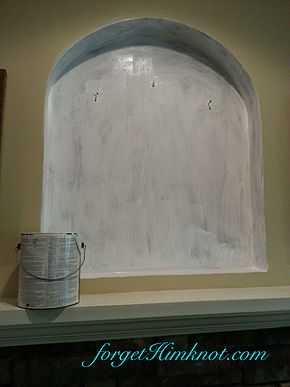 Hobby Lobby barn wood slates  
 The Woodpile barn wood is available in 28″ long pieces that vary in widths and is about 1/2″ deep. The coloring also varies in each piece.
Some pieces had green tones and others had grays and browns. We had to dig through Hobby Lobby's supplies to find the ones that we liked best. 
All that is left is to install each piece. Our niche is wider that 28″ so each row of barn wood is staggered to keep the seems from lining up along one side. Then a power nailer was used to attach the wood to the wall.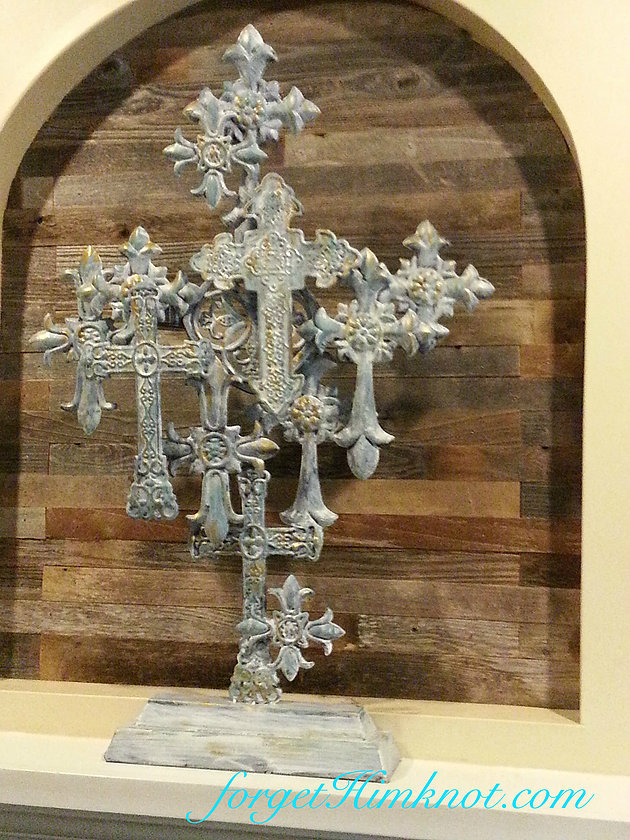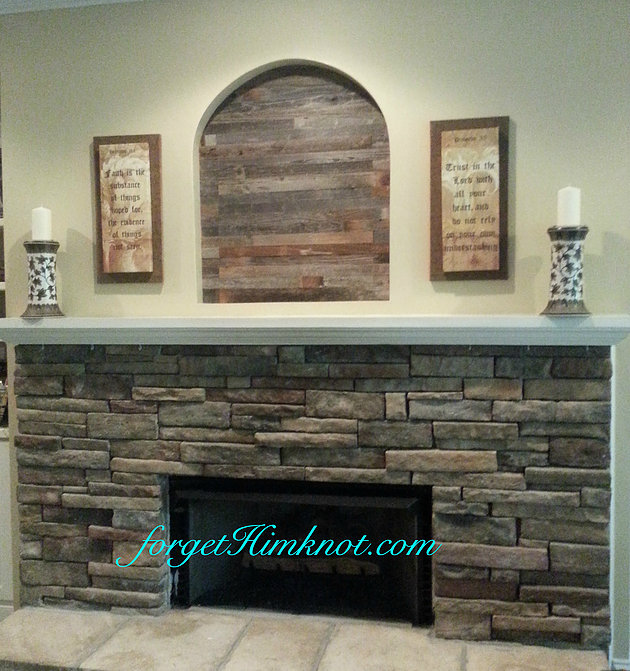 forget Him knot!